You may not have a lot of space in your home, but that doesn't mean you can't make yourself feel at home. One way to do this is by adding some shelves to the awkward corner space-either those old fashioned ones or these new floating ones.
These are perfect for people who like their books and other knickknacks close to them all the time! Floating corner shelves are also great because they utilize every inch of your wall space, making it seem as if there's more room than before.
You'll never want to go back after trying one out! Here are 25 DIY floating corner shelf ideas you can try today!
Stacked Corner Shelves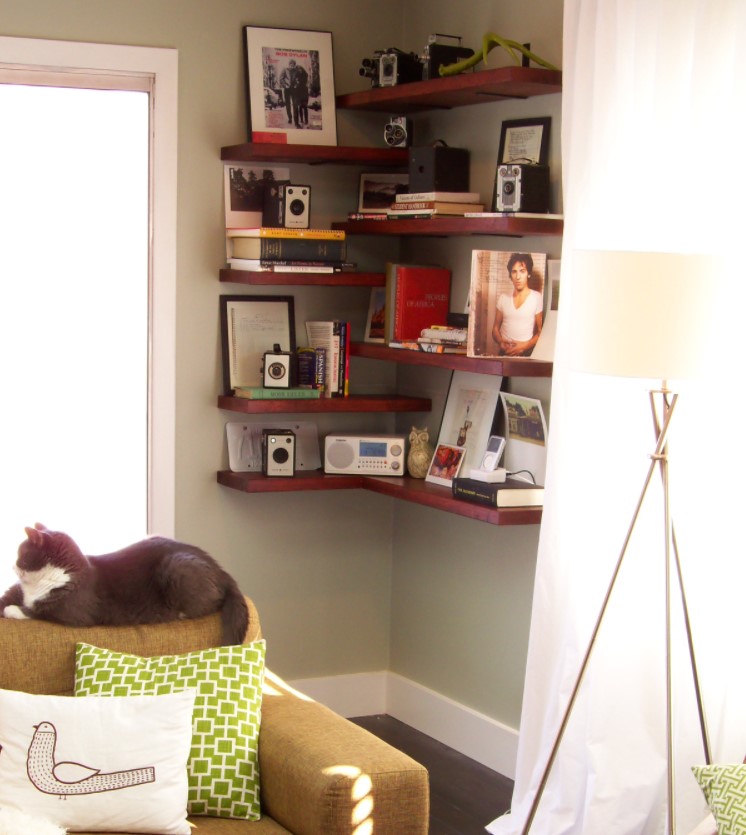 You won't find a better way to showcase your books and collectibles than with this beautiful shelf. It is made of dark red cherry wood and makes an interesting statement on its own, but you can also use it as the perfect backdrop for any accent pieces in your library or living room space.
Corner Shelves to Hide Radiator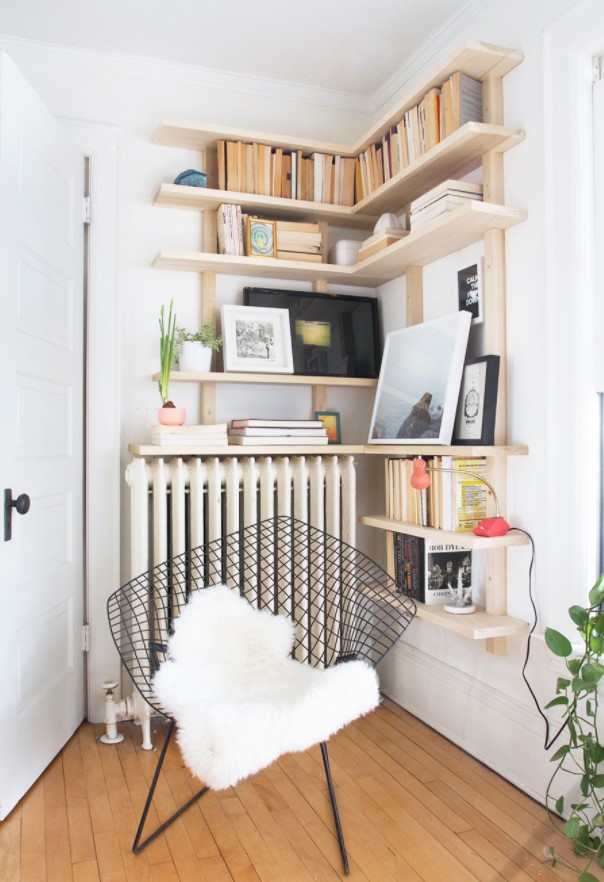 We all know how much space a library can take up, but if you're not in the mood to give up an entire room for books and don't want your living area looking too cluttered, Deuce Cities Henhouse have just what you need. Think of it as two shelves that are designed to be built into corners so they fit nicely against walls without taking away from any other furniture or decorating elements!
L-Shaped Corner Shelves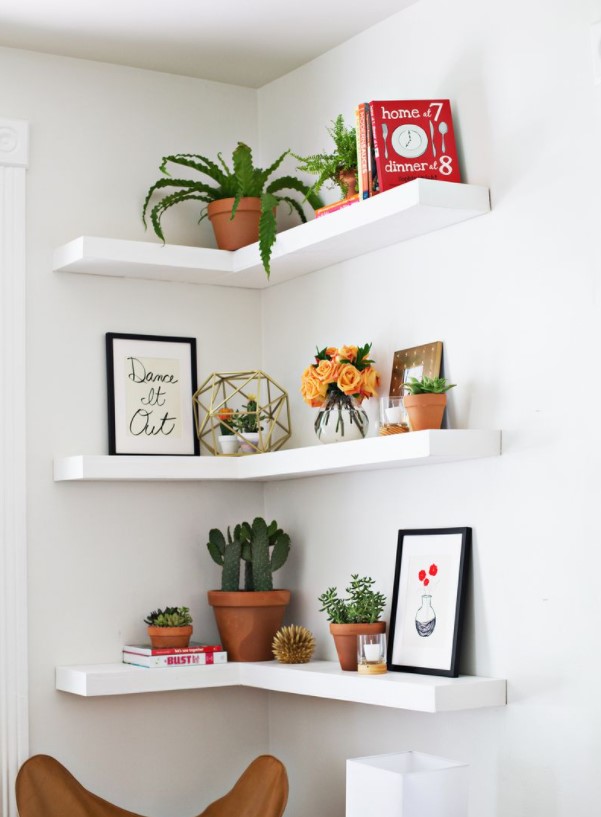 These floating shelves are a perfect place to showcase your favorite art pieces, plants and books. They can work well in an office for storing papers, supplies or devices you use there on the shelf. These shelves also look great in any bedroom as it looks organized with knickknacks displayed visually attractive! Whatever your need is these shelving units will be adaptable to fit whatever challenge awaits
you- follow this link below for detailed step by steps of how they're made along with materials needed
Floating Corner Shelves
If you need some extra space to store your books or want a quirky, chic way to display them and show off what's inside then these floating corner shelves are the perfect solution. They're really easy to make too; just follow below tutorial from Shanty 2 Chic for everything you'll need!
Corner Bracket Shelves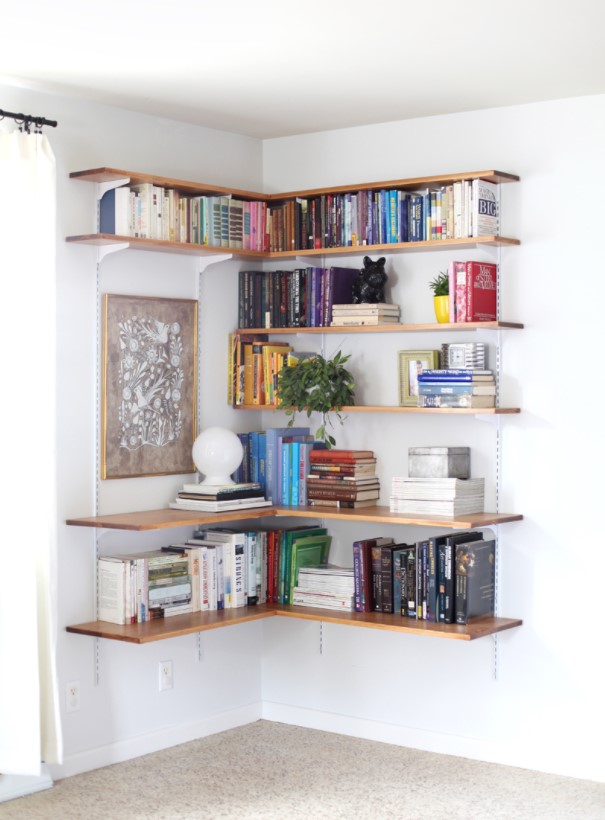 With these DIY shelves, you can tuck your organizational library of books away in an awkward and unused corner. It's made from lumber and brackets so it is adjustable for the different heights that work best for each book stack!
DIY Corner Shelves from Old Doors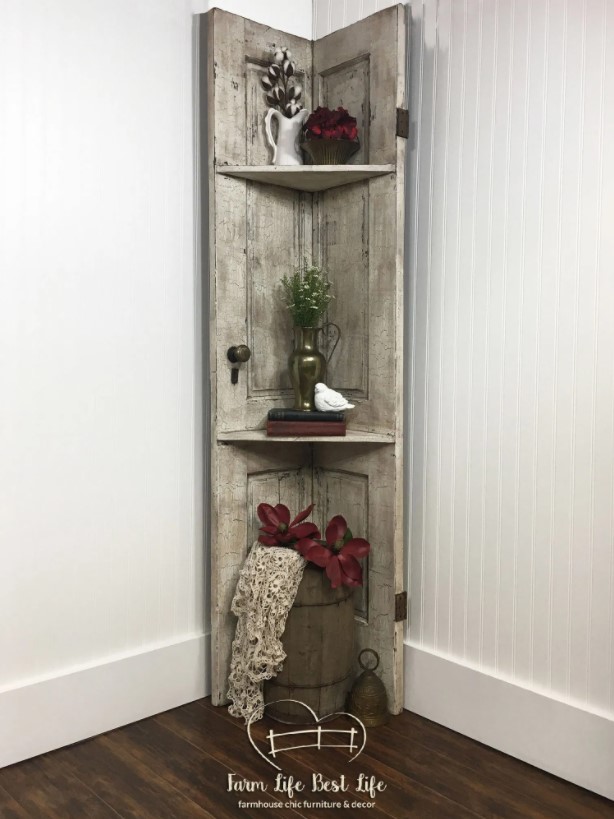 If you're looking for something to spruce up an off-beat spot in your house, look no further than these clever shelves – perfect if you love farmhouse style or shabby chic decorating! These shelves can be placed on either side of the wall as they are transportable so they'll always suit any situation. They might not have enough storage space by themselves; however, adding one (or two) is sure to do wonders while featuring yet another aspect of rustic charm.
Boxy Corner Shelves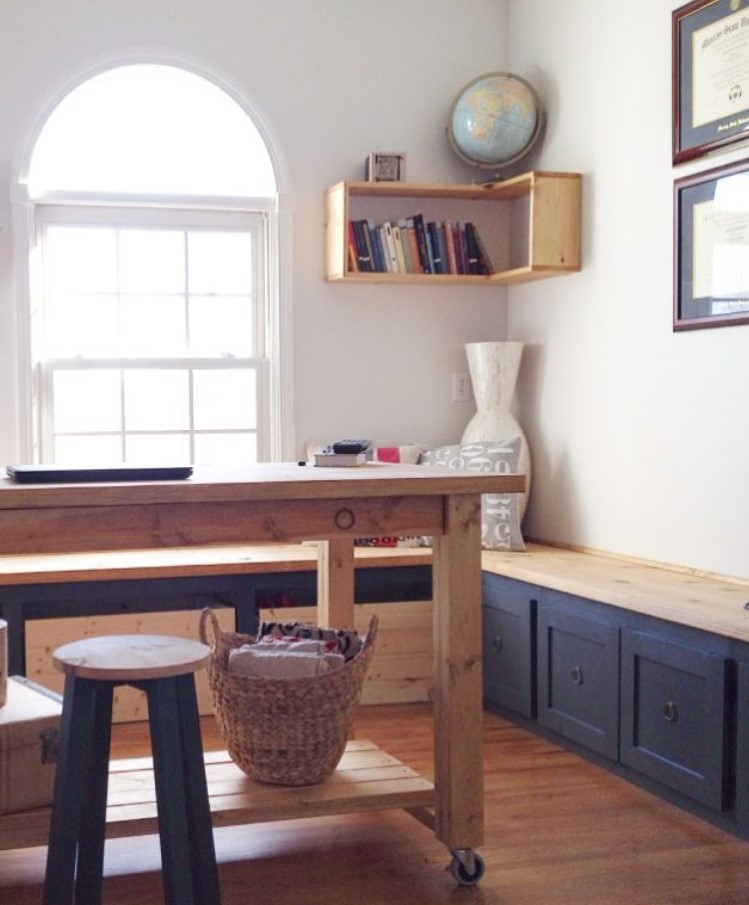 I love this boxy style of floating shelves because it can be installed anywhere! Whether you want to put them on an inside corner or around the outside, these are perfect for any space.
DIY Round Corner Shelves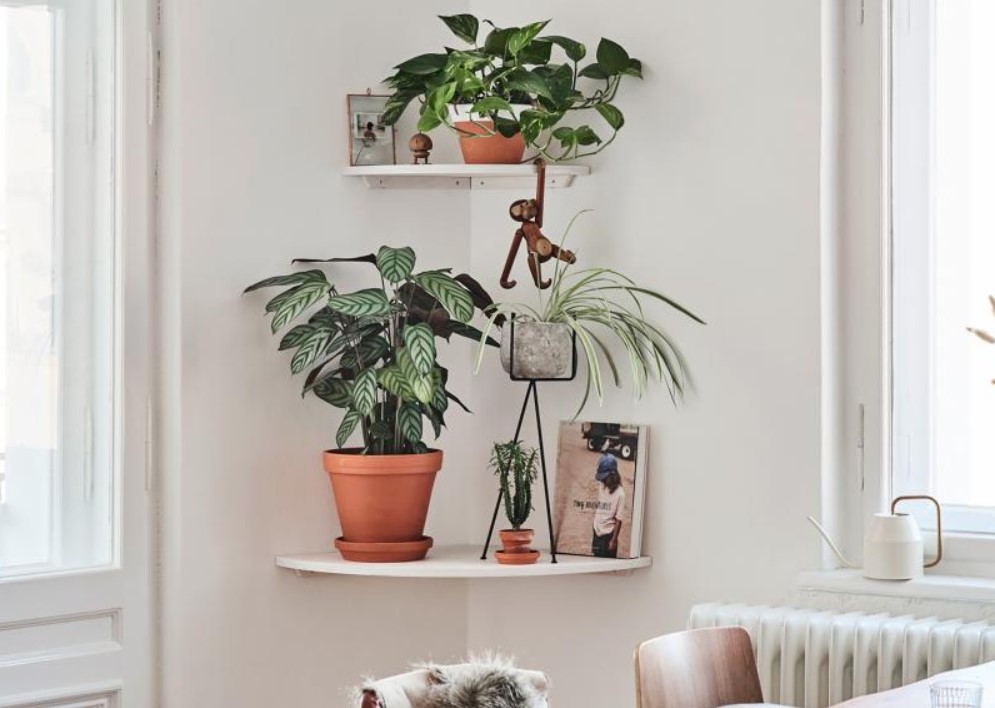 Corner units are a great way to create more space for your home. You can make circular corner shelves out of wood that will be able to hold anything from books, vases, or plants, even when your corner is not exactly 90 degrees!
DIY Corner Bookcase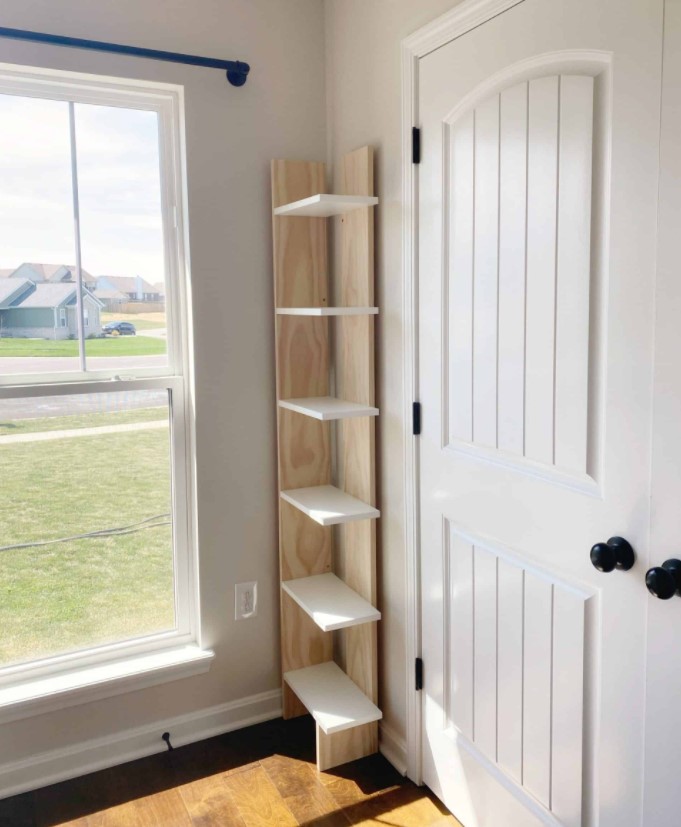 If you're looking to add some shelves into your home, then this DIY bookcase will be perfect for the space. Not only is it beautiful and fits in with any color scheme but best of all- IT'S SO CHEAP! With just $60 worth of supplies from Home Depot or Lowe's, anyone can build a great bookshelf that looks like something out of Pottery barn.
Corner Shelf with Cabinet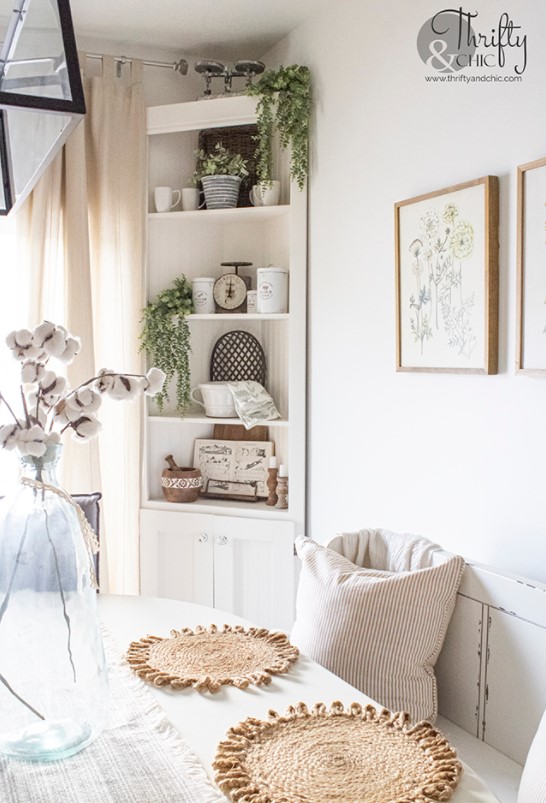 The triangle shelf is a great way to add some style and functionality without taking up too much space. This one was made by Alicia from Thrifty and Chic, so you know it's fabulous! She followed the tutorial from Ana White which will teach anyone how-to make their own shelves on the cheap (and we all need more storage).
Corner Floating Shelves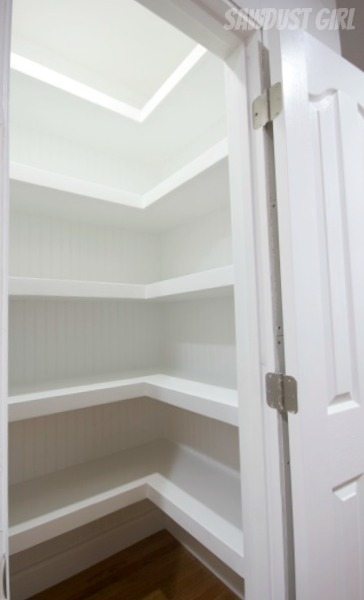 One of the most creative ways to use space in a small closet is with corner floating shelves. These shelves are installed by attaching them to three adjoining walls, and they're deep enough for larger items like baskets or shoe boxes. The shelf itself hangs from brackets that you attach the back wall studs behind it's edgings. This way your hanging clothes will be safe from any potential damage caused by heavy objects on top of these shelving units!
DIY Corner Rope Shelves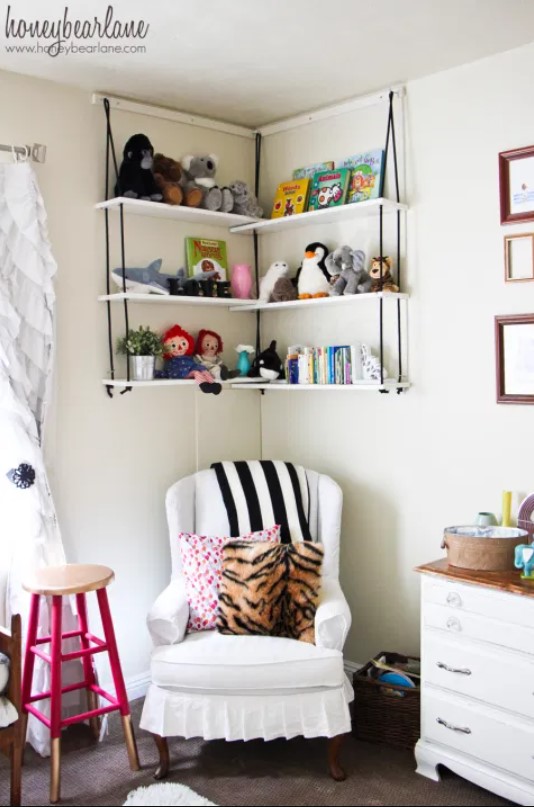 We all know that the best way to fill up some space is with these hanging shelves. These fun additions can take any room and turn it into an exciting new home for your kids or toddler! All you need are a few supplies like wood planks, rope, decorative hooks and knobs—you're good to go in no time at all.
Corner Pipe Shelves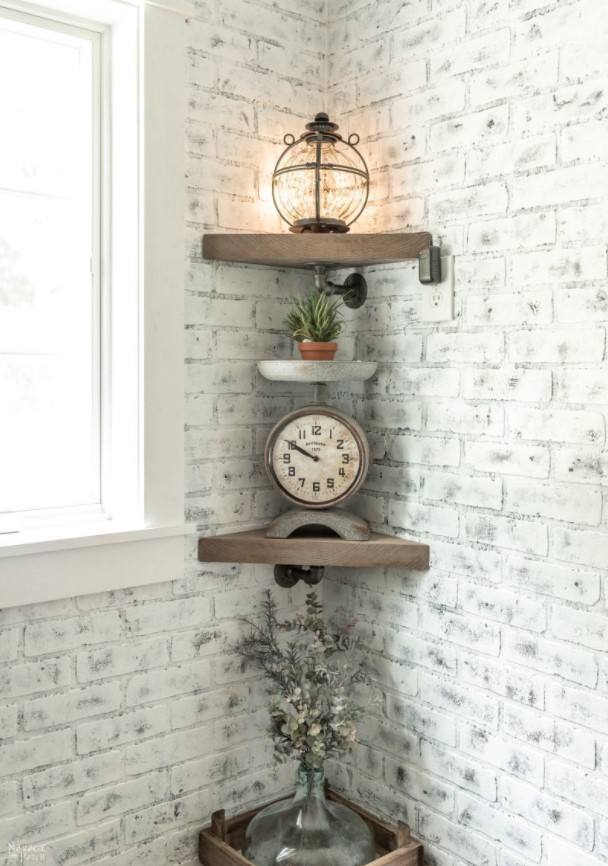 This is a great project for people who want to add some rustic charm in their home. The pipe corner shelves are easy and inexpensive while also offering style, which means that you can make them with just about any material at your disposal! It's perfect for an industrial style or country feel.
DIY Corner Shelves for Garage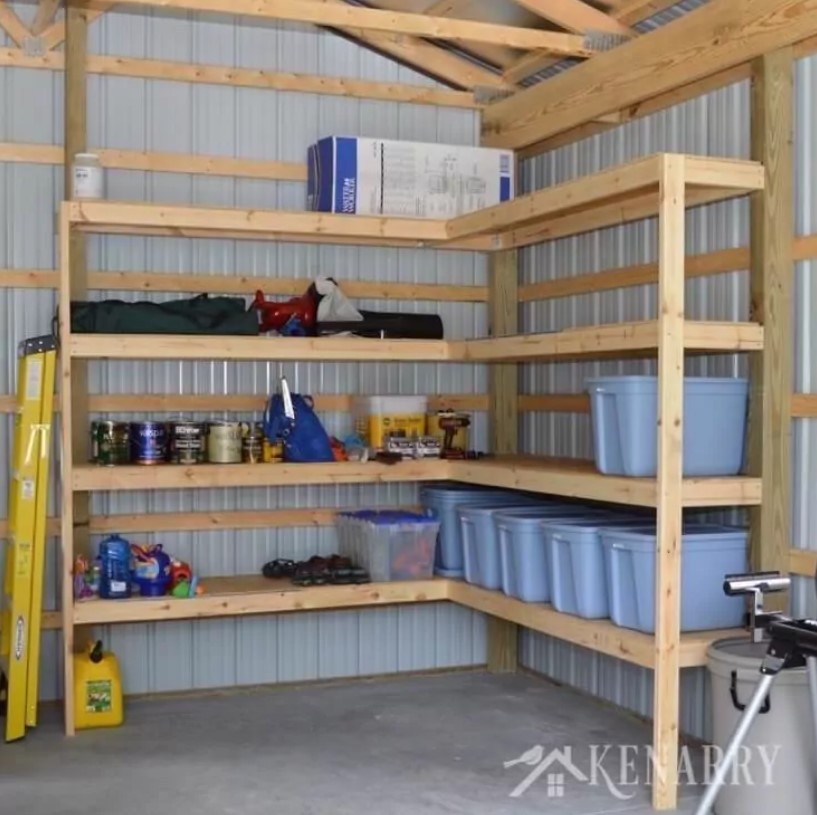 Ever had that awkward feeling of walking into your garage and having to do a double-take because you can't remember what's in there? Many people have a propensity to collect all sorts of tools and other items. You know, the kind that you're so proud about having but don't use very often? Those are usually put away for safekeeping when they aren't in use—or at least should be! Carrie from kenarry.com will show you how easy making DIY corner shelves are so that empty spaces become storage space!
Built-in Corner Shelves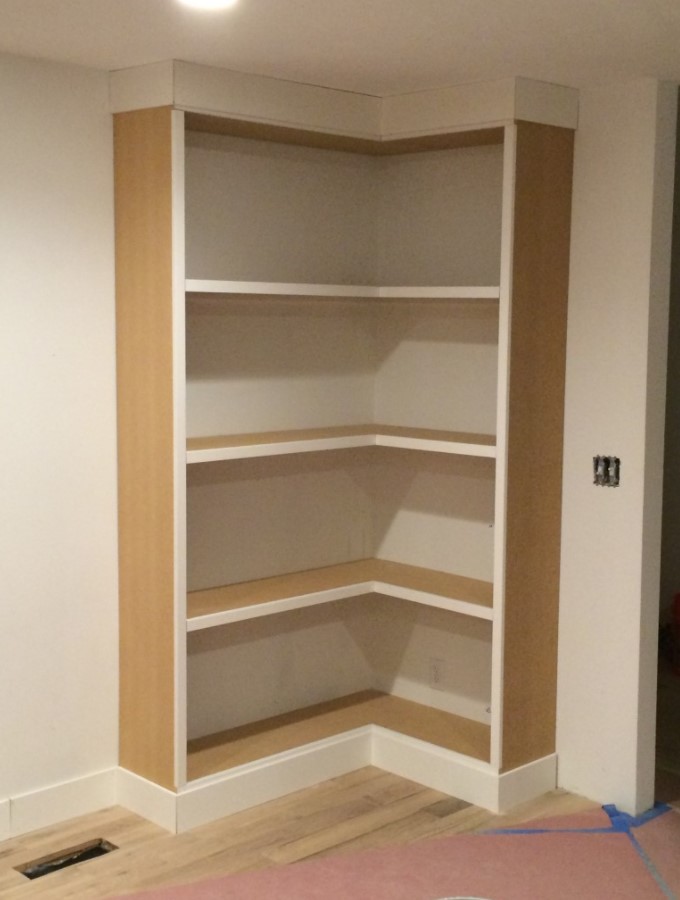 I love built-in shelves because they add so much character to your home and make your home feel more custom. This DIY bookcase is on of my favorite builds from this list; building them yourself can be super satisfying by giving something new life or just making an old item look nicer than before with some paint.
DIY Tree Corner Bookshelf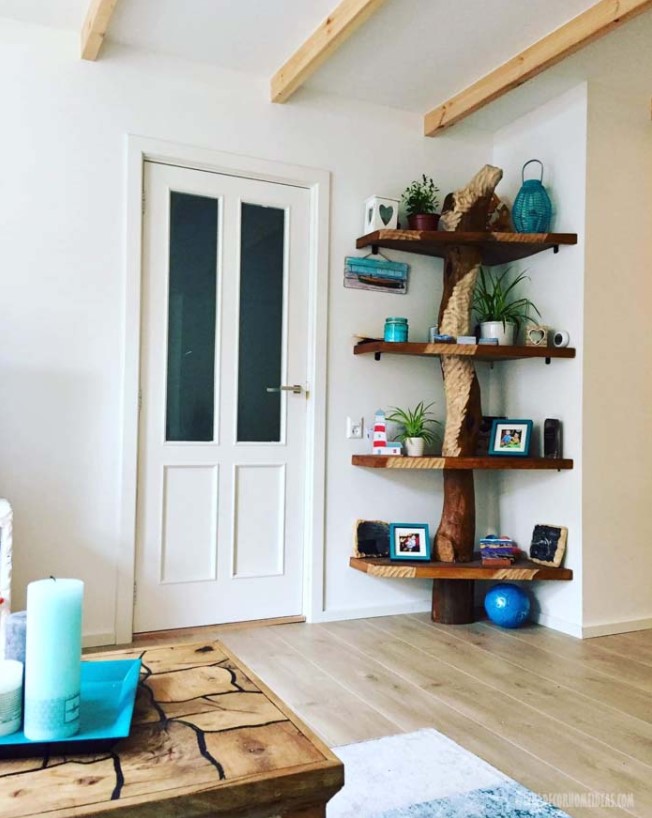 The genius bookshelf for your home is right in front of you. A life-like tree trunk that stands vertically, stretching up to the ceiling and down into a lower shelf will make people stop dead in their tracks!
DIY Easy Built-in Corner Shelf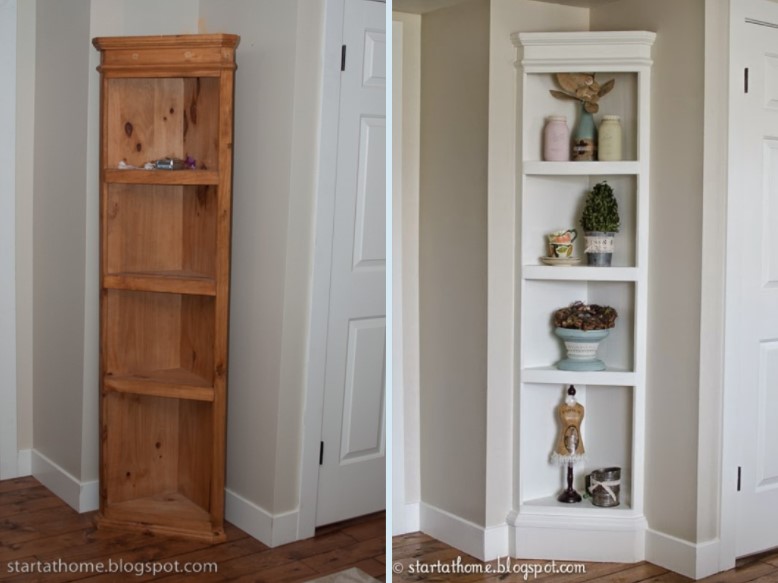 If you have a triangular corner shelf, then follow below instructions to make it look like built-in shelves. You'll need caulking, base molding for the bottom and some wood filler paint if desired. Your home will instantly look like it is a custom design!
IKEA LACK Corner Shelves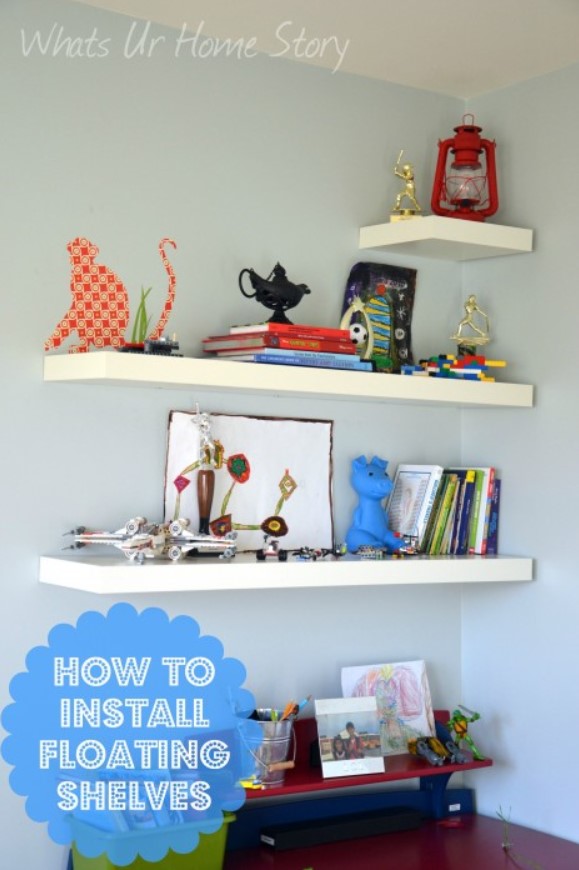 The clever LACK floating shelves from IKEA are a perfect solution for the kid's room. They're also great to use in any other space too, regardless of whether it is home or office!
Floating Kitchen Corner Shelves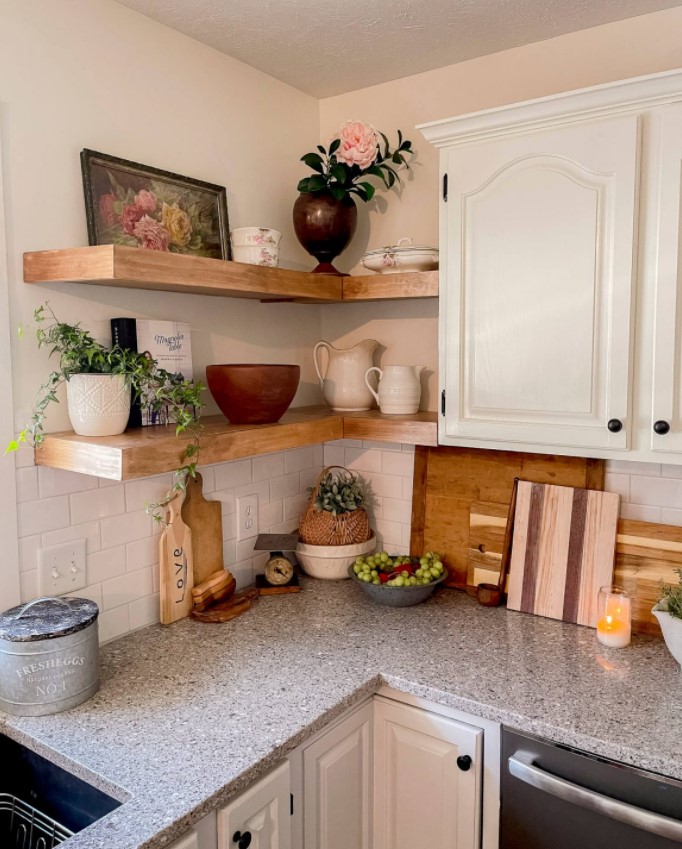 A beautiful DIY project that can be completed in a weekend! This beginner tutorial teaches you how to make do-it-yourself floating shelves. They are really affordable, and easy to build with just some plywood and screws. Why not give it a try?
Round Board Shelving Unit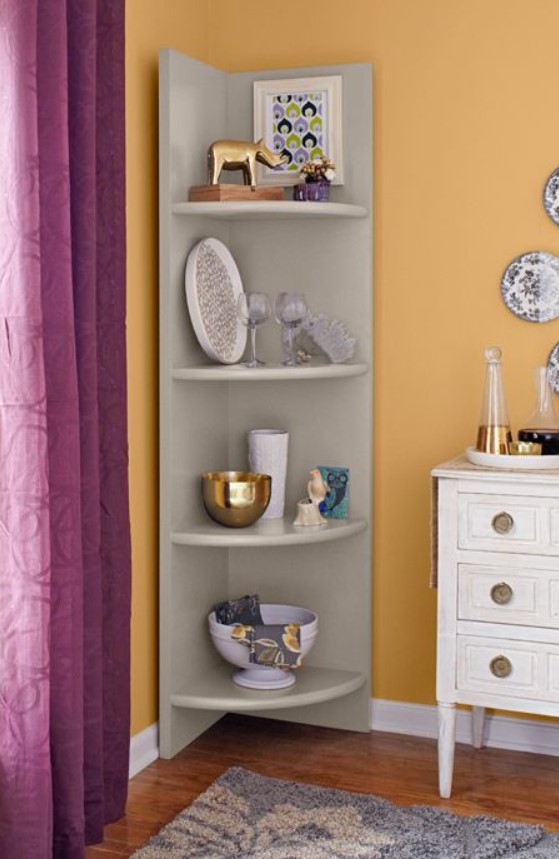 You can turn unused space in your home into display areas with some creativity. If you have an empty corner, then this project is for you! You will need a 36-inch round board and the door of the same size to get started.
Maze Corner Shelves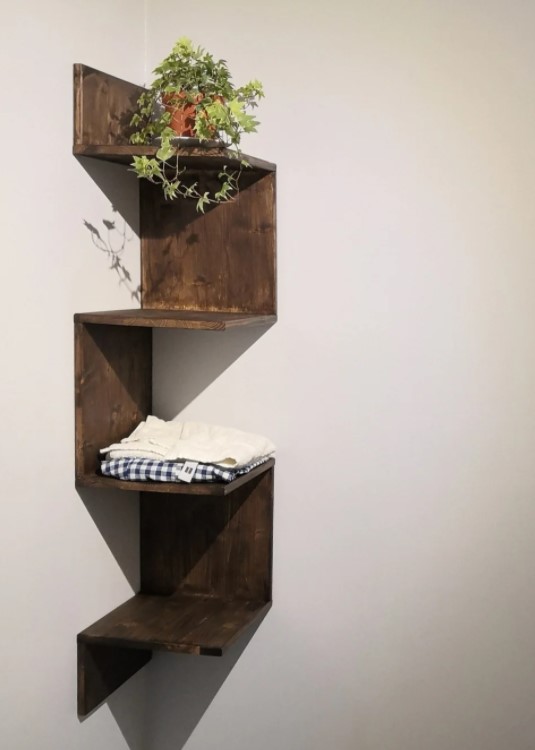 This corner shelving unit is so much fun. It's a clean-lined maze of styles for your special items, with four shelves to the standard model and options in size, color or stain.
Corner Media Built-In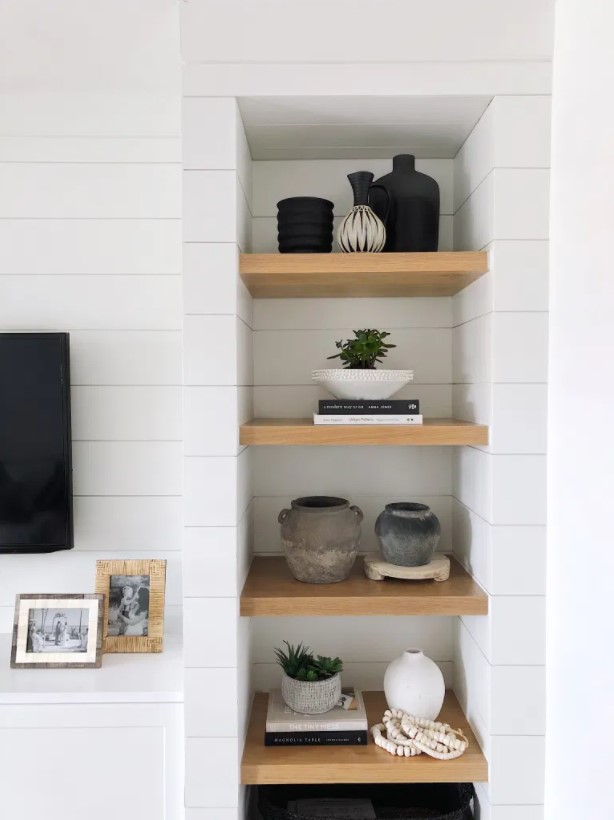 This corner shelves provides a great way to store your CDs, DVDs, and other entertainment paraphernalia. It also doubles as the perfect display for any decorations or knickknacks you've collected over time!
Round Floating Corner Shelves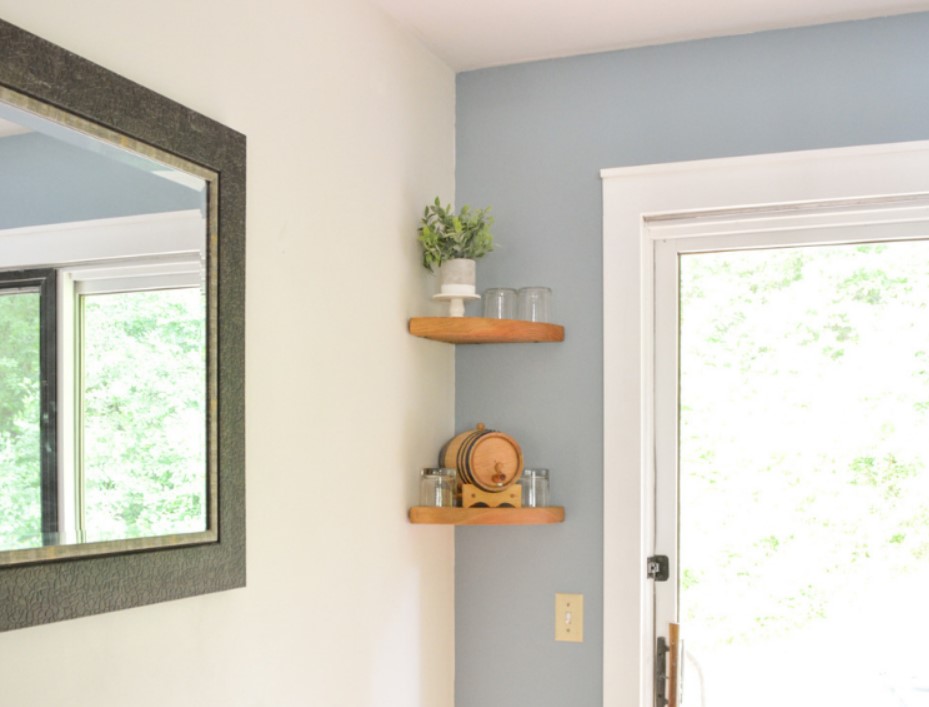 The design is made out of a sturdy and lovely set that includes two shelves with beautiful curves. The construction has been done in such a way to make it look like one single piece without any visible signs of cuts or other markings on the wood, which makes for an absolutely seamless finish.
Triangular Floating Corner Shelves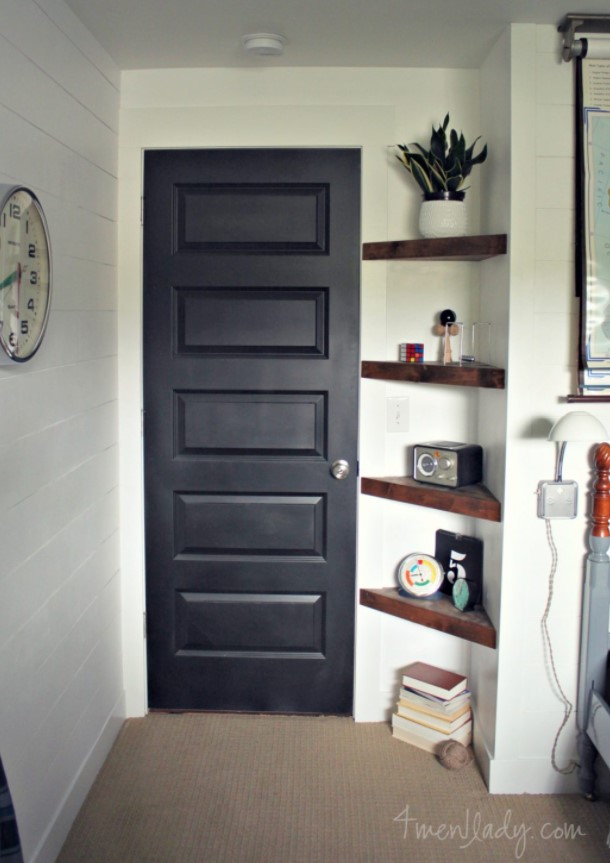 You might think the corners of your home are lost causes, but with a little creativity and some DIY know-how, you can transform them into cozy hideaways.
Last week I stumbled across this genius triangular floating shelf on 4Men1Lady that proves how easily they make even tiny spaces feel like inviting living areas!
Corner Nursery Shelves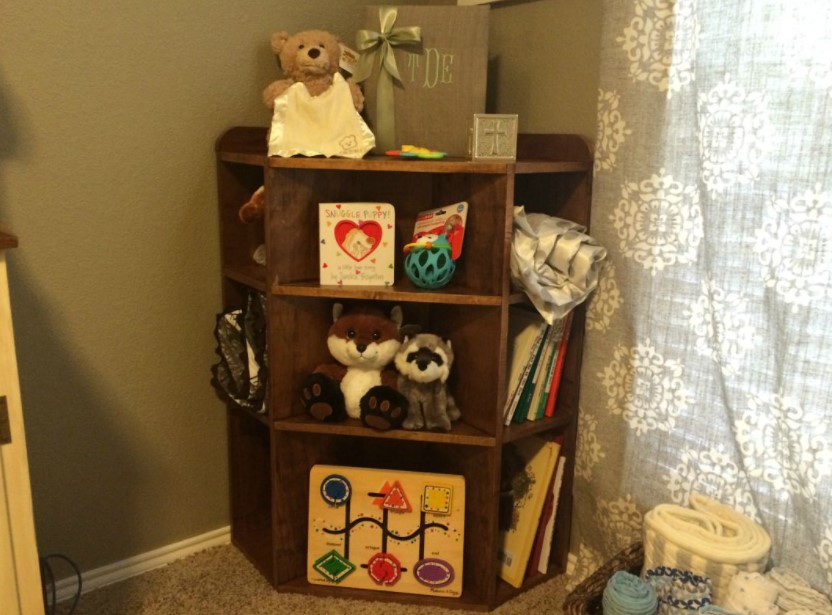 Now your adorable little one can have a clean playroom with this marvelous shelf! It is designed to be not too tall so that they can always reach the top and put everything away after playing.
Corner Open Shelves for the Kitchen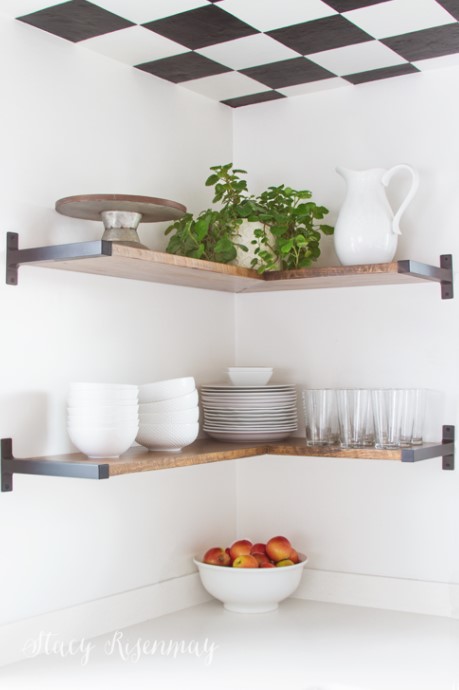 Cabinets are necessary for the kitchen. The best option is to have an open cabinet that's easy for all your spices and food items stored inside, but even better if this floating shelf or cabinet was positioned near a corner!
A Corner Shelf Made of Old Door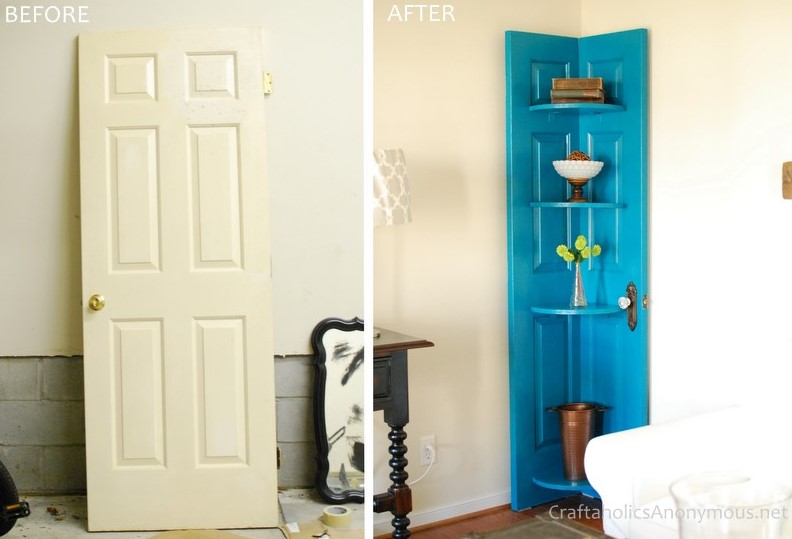 This is a corner shelf that's made from repurposed wood. You can use an old door in the process, and create something you'll never forget to look at! The turquoise color really brings it all together for this piece of furniture, but feel free to use your favorite colors too if you want!
Perfect Corner Shelf from Repurposed Wood Door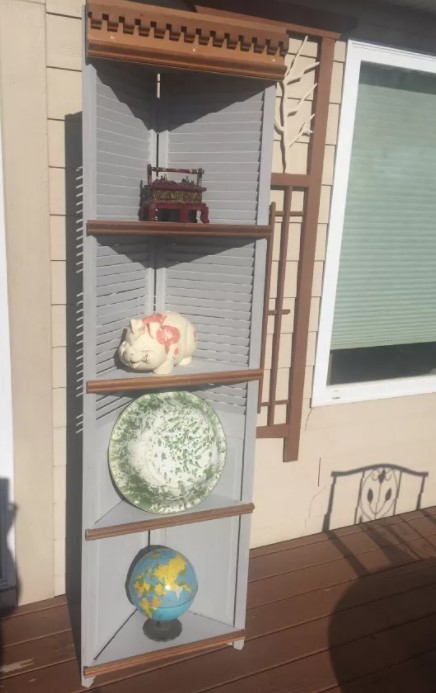 Sometimes the most unlikely items can be a hidden treasure, like these old doors that were tossed out by neighbors. Instead of letting them gather dust in some landfill already overflowing with trash and waste, look at them as a potential to become something beautiful- an eye-catching corner shelf for instance! Once it's finished you'll be amazed how awesome things have transformed into such creative work!
Vertical Shelves for An Empty Corner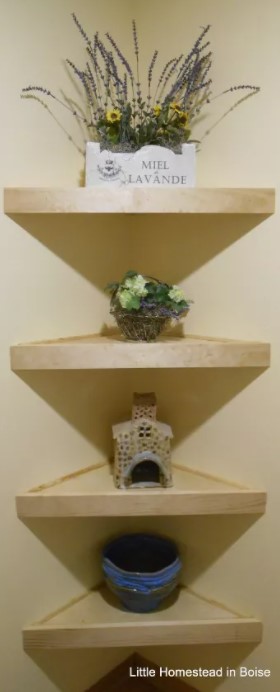 Do you want to make your home a little more interesting? Build some new shelves! You can put them in that empty space and they are super easy to build. It's only going to take an afternoon for the project, but it will last forever—and all without breaking the bank.
Corner 'Hutch' with Chicken Wire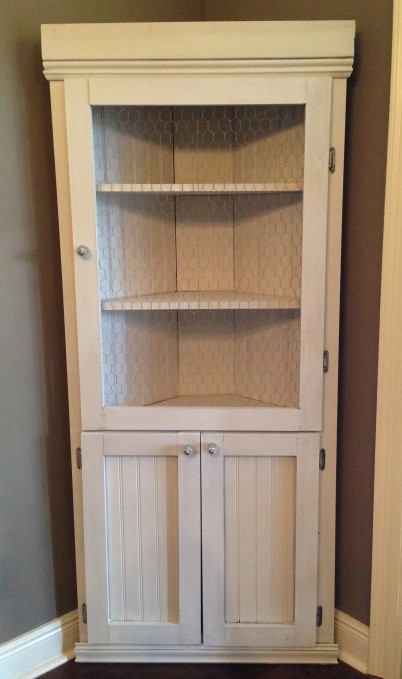 If you're looking for a more secure corner shelf or cabinet, this one is perfect. The top opening of the hutch has chicken wire covering it so that nothing can fall out and there's also another closed storage compartment below to help keep everything safe.
Industrial Corner Shelves with Black Metal Pipes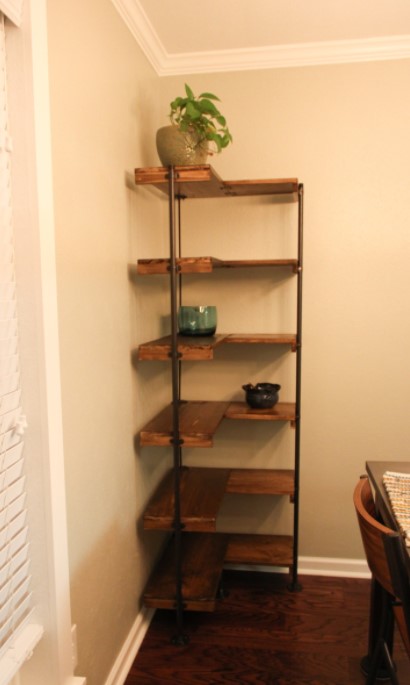 Rustic industrial furniture is a perfect addition to any room, especially if you're looking for something that will make your space pop. With sleek black metal pipes and shelves made of reclaimed wood planks, this project can be completed in under a month – even faster with the help of all weekend!
Floral Corner Shelves from Repurposed Cabinet Doors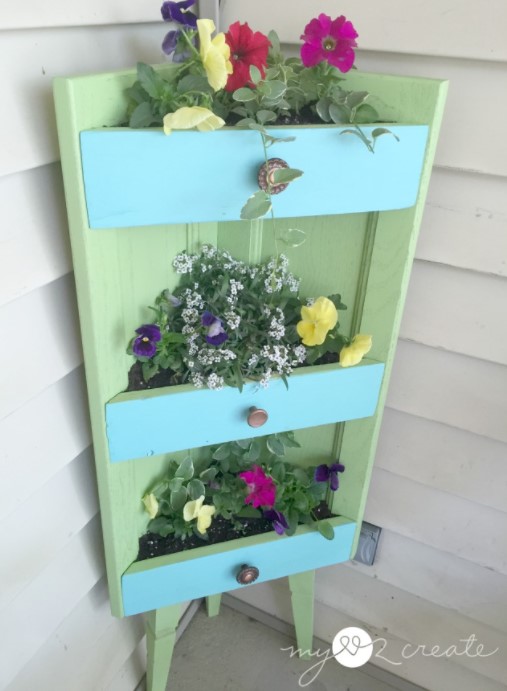 A great way to reuse old cabinet doors is by turning them into shelves for your garden. With a few simple steps, you'll be able to store all of those precious plants with ease and keep the area looking nice!
Industrial Pipe Shelves for the Corner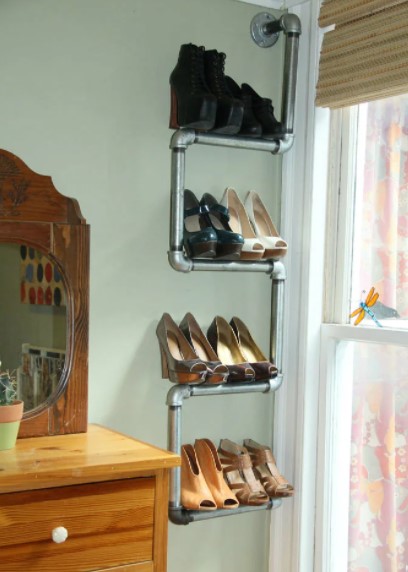 These industrial pipe shelves scream, "we belong in your home!" Made of pipes and supported by an iron frame that can comfortably hold a considerable load. The shelves are perfect for displaying decorations or books you want to keep on hand – they're even big enough for all of those shoes!
Corner Cabinet from Upcycled Louver Door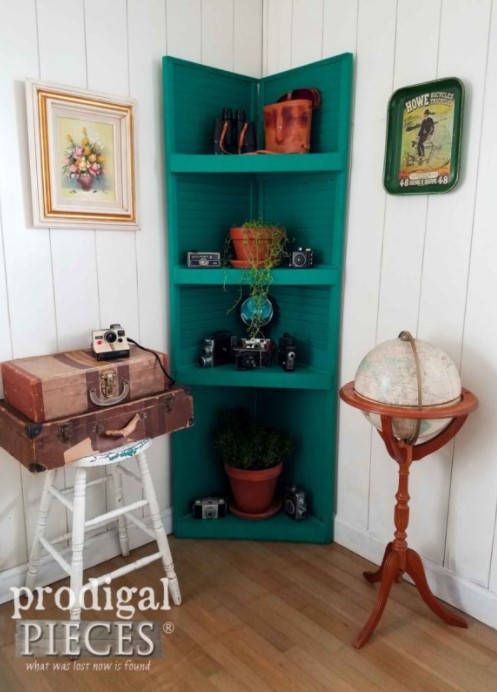 A set of wooden louver doors is a gem that's waiting to be polished. After being finished with the polishing process, they've transformed into these lively and beautiful corner shelves! Who doesn't want this awesome project in their home?
Quick Corner Shelves DIY (in 7 Minutes!)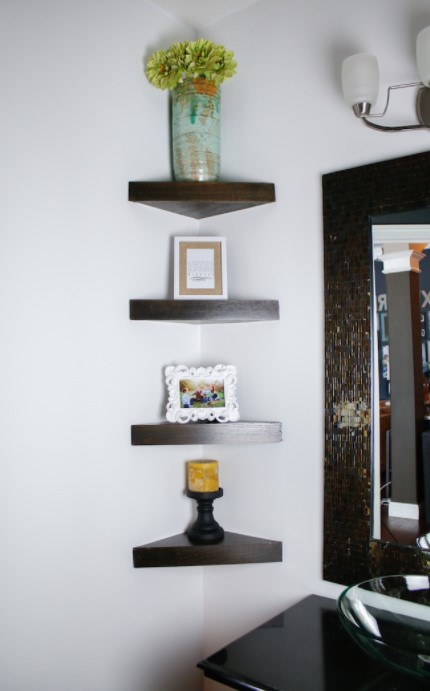 7 minutes? That's hardly enough time for a coffee break! If you're crunched on time and low on patience, this corner shelves project is right up your alley. With just 7 minutes of work to put in at the beginning of construction, it can be built by anyone with minimal carpentry skills. It will also revolutionize how small spaces are organized because not only does it provide easy access to items that have been stored away, but there is much more storage space available now too.
Super Quick Pine Corner Shelves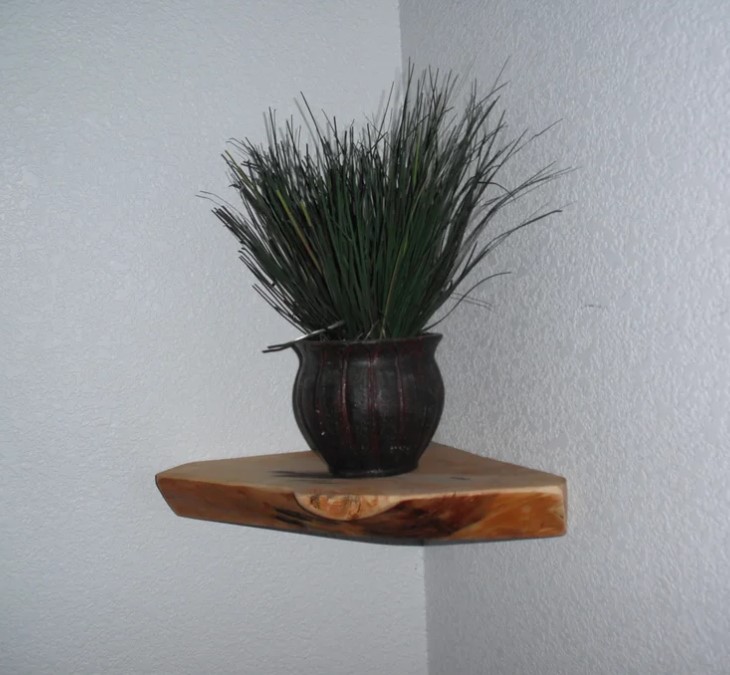 Pinewood is the perfect material for making shelves because it's so sturdy and stylish. It also has a beautiful, natural color that will look great in any room of your house! In this project you'll learn how to make one yourself with just 5 minutes worth of time (seriously)!
Rocket Corner Shelves for Kid's Bedroom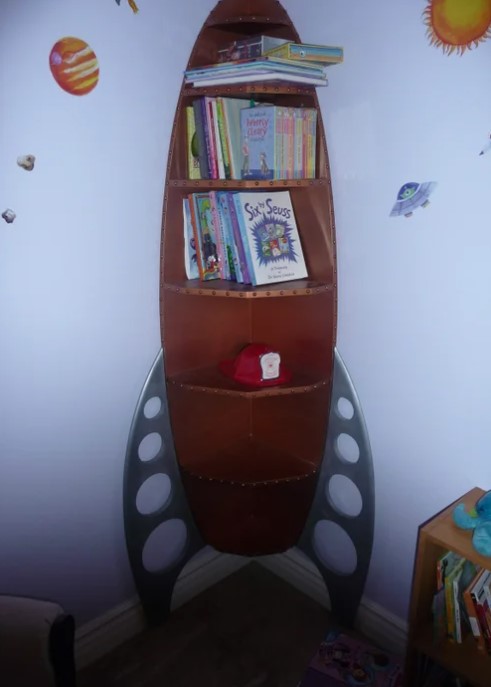 Does your kid aspire to be a rocket scientist? Then this can make for an excellent and thoughtful gift! The corner shelves are in the shape of a rocket that will look stunning in their bedroom. It's also able to provide ample storage for books or other items which is fantastic!
A Corner Shelf under A Mounted TV for Sound bar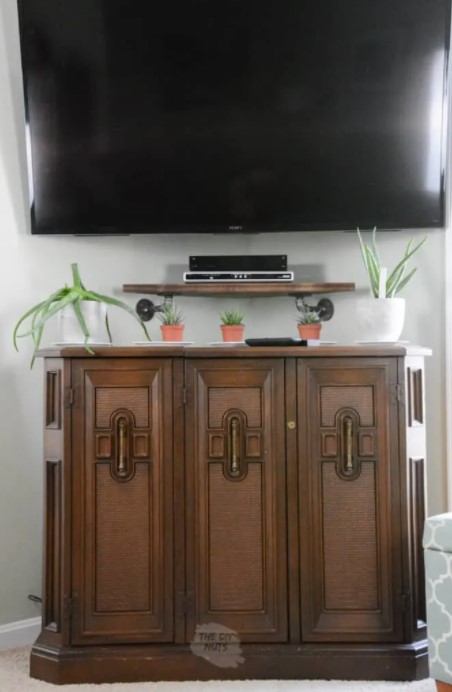 You no longer have to worry about installing a TV in your room. The corner-mounted style is one of the most popular options for people seeking an immersive viewing experience, but it can create problems with mounting soundbars or DVD players nearby. Luckily there's now this great new solution: Corner Shelf DIY!
Built-in Floating Shelves in the Corner for Books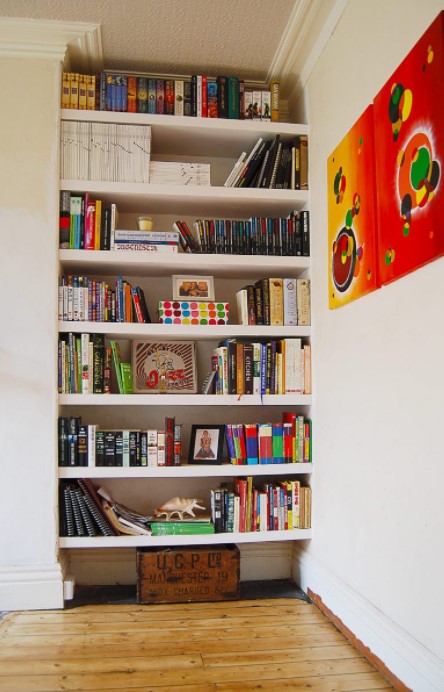 Chances are, you're an avid reader with a book collection getting out of hand. Luckily for you, now there's just the right solution: built-in floating shelves in your corner! You no longer have to worry about book clutter with a custom built-in shelf for all your favorite novels. Just install them on any wall and start reading!
Floating Corner Shelves for Office Room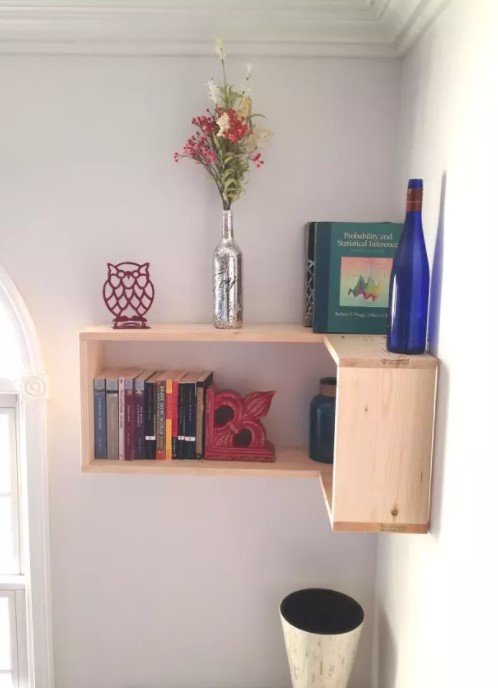 It's the little things that matter in an office, like having a clean workspace. A messy space won't help you concentrate on your work! This is where these floating corner shelves come into play by helping to organize all of those clutter-creating items and make your modern home feel complete too.