Do you want to spend time with your family and friends this summer without breaking the bank? Consider building a DIY fire pit! It is an amazing space that is perfect for spending time outdoors, whether it's lounging or cooking.
If you're looking for a budget-friendly DIY project, we've got just the thing for you! This project can be done in a weekend or less and will not cost you a fortune!
Check out these awesome DIY fire pit ideas that any homeowner would love and follow our step-by-step guide to building your own fire pit.
Quick Backyard Fire Pit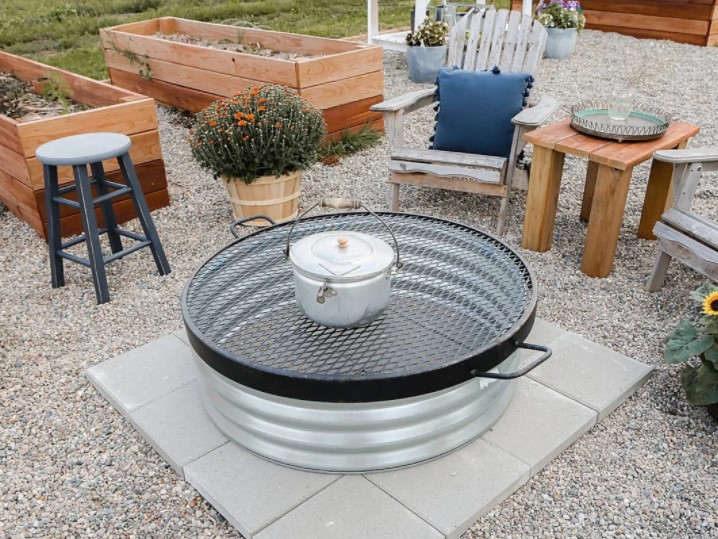 The backyard fire pit area is a great place to spend time with our loved ones. It's a really cool way to get some fresh air and watch the sky turns orange. The fire pit itself is made of a low price metal ring and a cooking grate. You'll feel cozy as you sit on one of the chairs, all made out of scrap wood from a barn. Also, it's lovely to see how rustic everything looks. The rustic mini garden is also perfect for taking in some sun and enjoying nature at its finest!
Concrete Tree Rings Fire Pit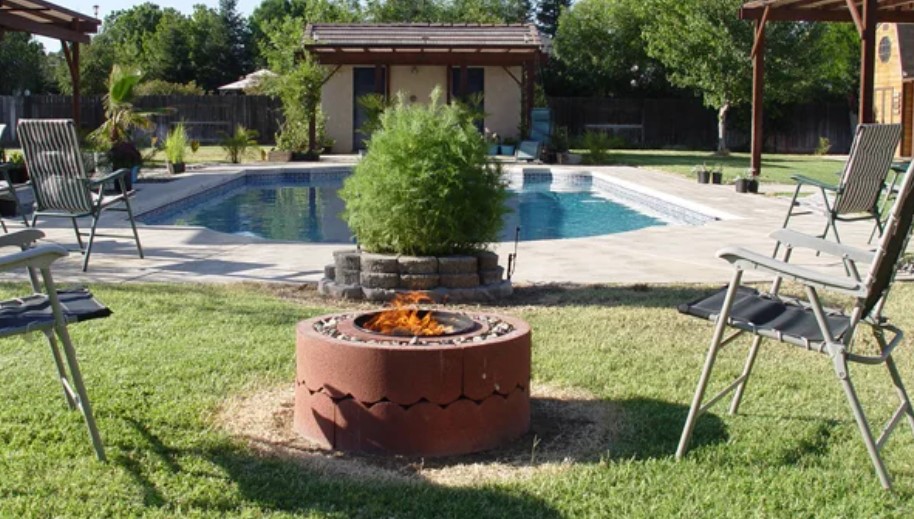 The summer evening is the perfect time to enjoy a warm fire with family and friends. As an alternative, you can have your own snuggly backyard fire pit for around $50-$80! The best part about this DIY project? This small concrete ring is moveable and easy to control.
Simple Bricks Fire Pit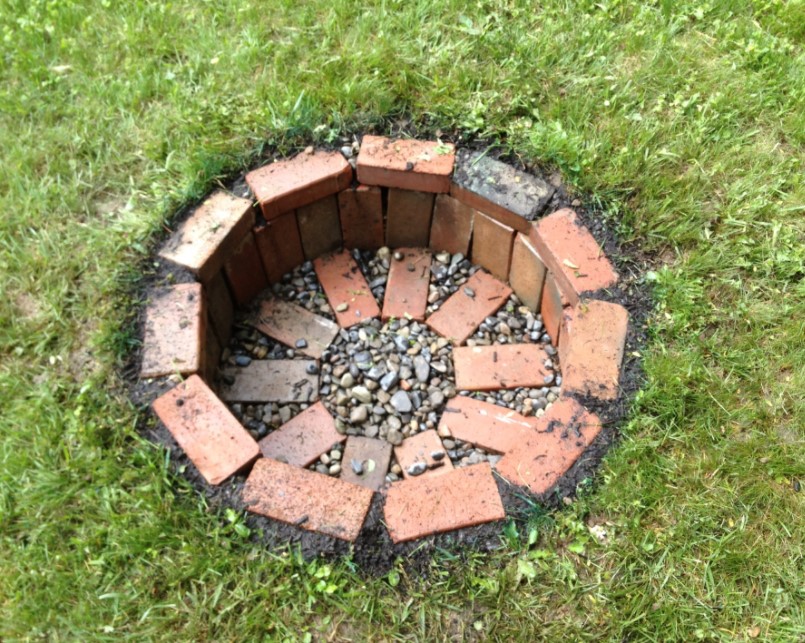 Relax and enjoy the summer nights with your family by building a DIY fire pit. Place old bricks onto an area of ground, then arrange them into the desired structure to create your new fireplace! This fire pit arrangement costs no more than $2 (or in some cases even less)!
Fire Bowl for a Limited Space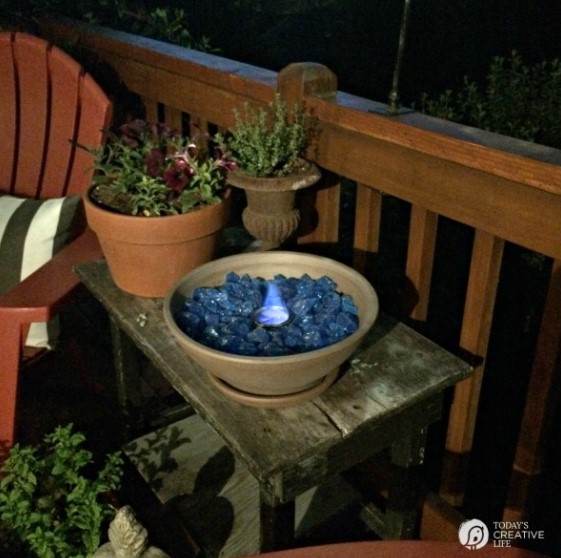 A small balcony or backyard area? No problem! Everyone is worthy of an outdoor space they can love and pour their heart into. Let's make a major upgrade by following this simple tutorial of a tabletop fire bowl with just 3 items!
A Concrete Fiery Bowl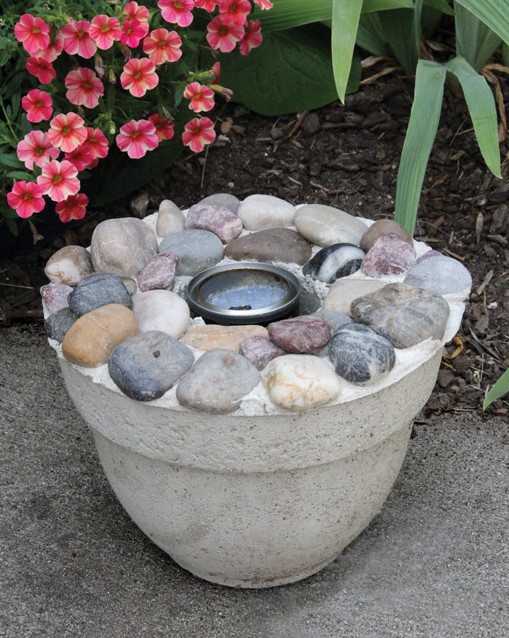 Thinking about a perfect project to improve your backyard mood? This concrete fire bowl DIY project allows you to experience the warmth of a fire pit without having to dig out the ground, it's also an eye-catching addition that will make any party or gathering even better. On top of that, all items needed for this unique design are easy to find and obtain!
On-budget Backyard Fire Pit
Summer is the perfect time to get outside and have fun with friends! It's not summer without spending a good amount of your days outdoors. In order for that to happen, it might be worth investing in an easy-to-make DIY fire pit plan! With supply can be easily obtained in a local hardware store or on Amazon, this project costs less than $60!
Square Concrete Fire Pit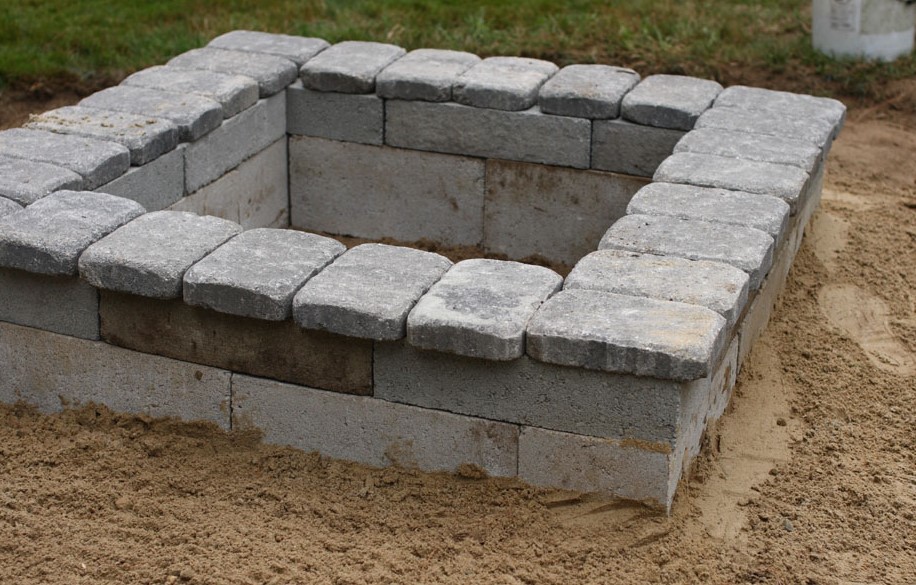 You know, you would be surprised at how many people don't like to put out a lot of money for their fire pit. That's why these square concrete blocks are such an amazing alternative! They're just as durable and much cheaper (around $75!) than the stainless steel version typically used in most settings. There is nothing more comforting on those chilly nights than sitting by your own personal little bonfire with friends or family while listening to them talk about their day.
$0 DIY Backyard Fire Pit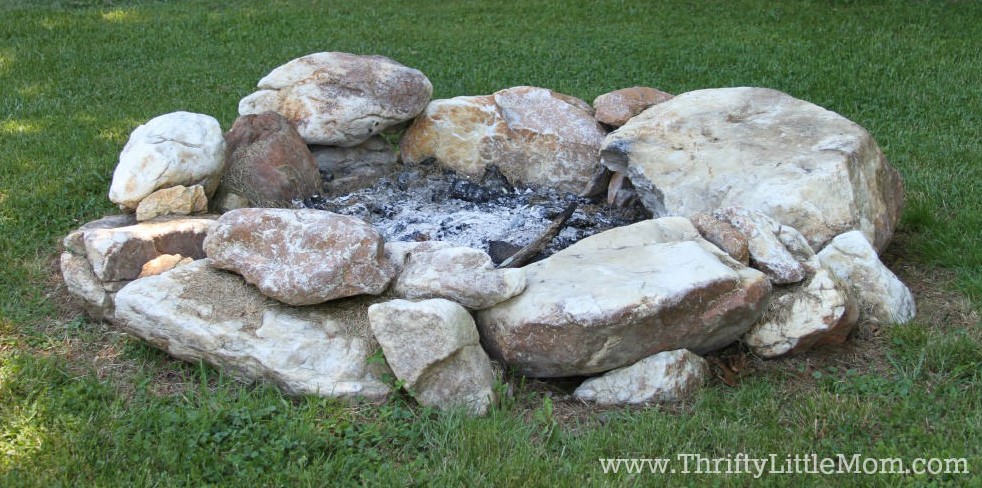 All of your friends and family will love being invited to the backyard get-together when they see this beautiful fire pit. When night falls, all you need are some lights and a warm glow from an outdoor fireplace to create that cozy setting on any cold evening! And guess what—you don't even have to spend money because the instruction below is going to tell you how to make it yourself with free materials!
Quick DIY Backyard Fire Pit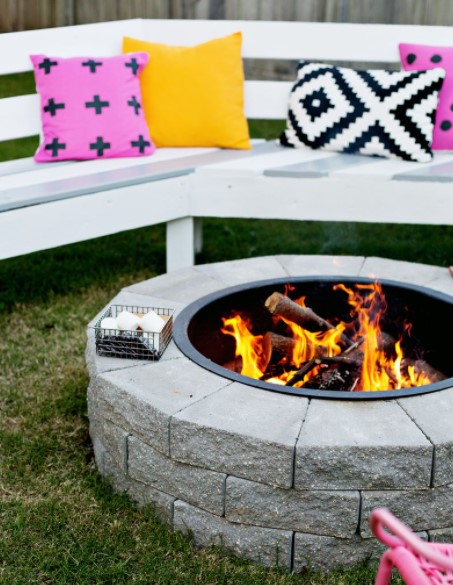 Who can refuse a snuggly bonfire? The nice crackling sound of wood, the warmth of the fire, and deep-meaningful talk among loved ones. These memorable experiences may occur around a fireplace pit. To create an impressive fireplace pit, follow quick and easy instruction!
DIY Backyard Fire Pit for $60!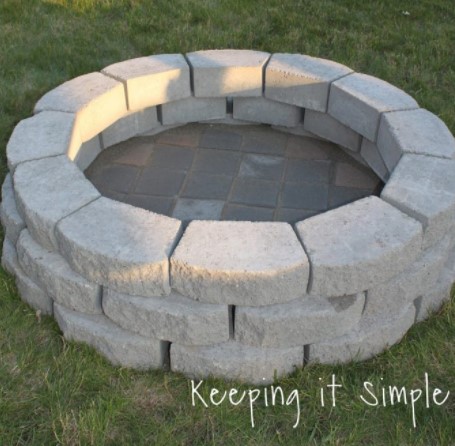 If you have wanted to build a fire pit for your backyard but know that it will be too expensive, then this project is perfect! With only $60 in materials and an afternoon of time spent building the DIY outdoor fireplace with pavers from Home Depot. You can enjoy roasting marshmallows on summer nights or sipping hot cocoa during chilly winter evenings by yourself or as part of family gatherings without spending hundreds at the store.
Easy-to-make Concrete Fire Pit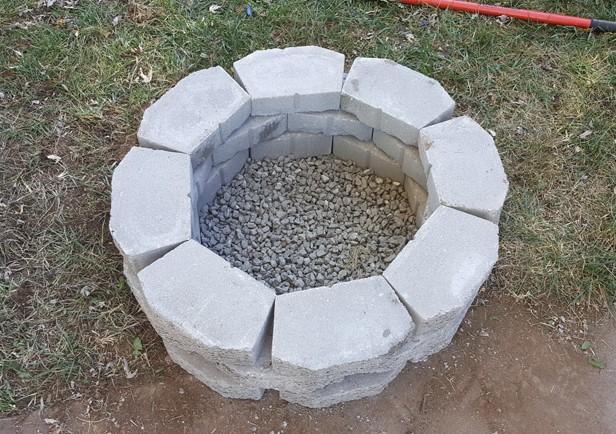 Does an outdoor fire pit sound fun? Well, it does! A fire pit area is a perfect way to gather around a cozy flame while sipping on some hot cocoa! This DIY fire pit project is easy and inexpensive. With the total cost of $60, you can build your own in just hours – all thanks to this super easy-to-follow guide.
Outdoor Fire Pit Pergola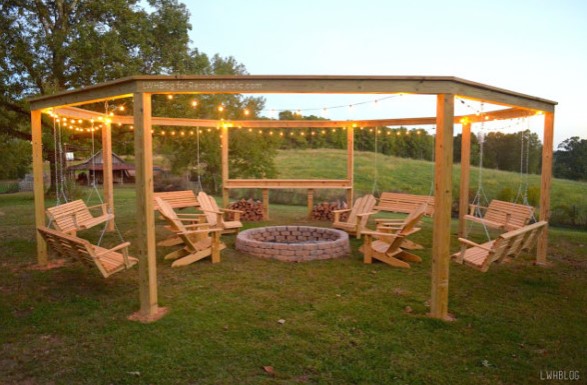 This amazing DIY fire pit pergola is the perfect way to make your backyard a welcoming place for everyone in the family. The project takes up to 2 weeks, but can be reduced if you have carpentry and power tools experience. Plus all materials are available at stores like Lowe's Home Depot and Ace Hardware!
Low-cost Backyard Fire Pit
The one way to make a backyard better is by building a fire pit! Not only does it create the perfect spot for socializing or even cooking, but you can also get creative with your design. With this low-cost project that takes less than 24 hours and costs about $250 dollars, you'll be able to relax in style while enjoying all of nature's bounty.
Amazing Fire Pit Project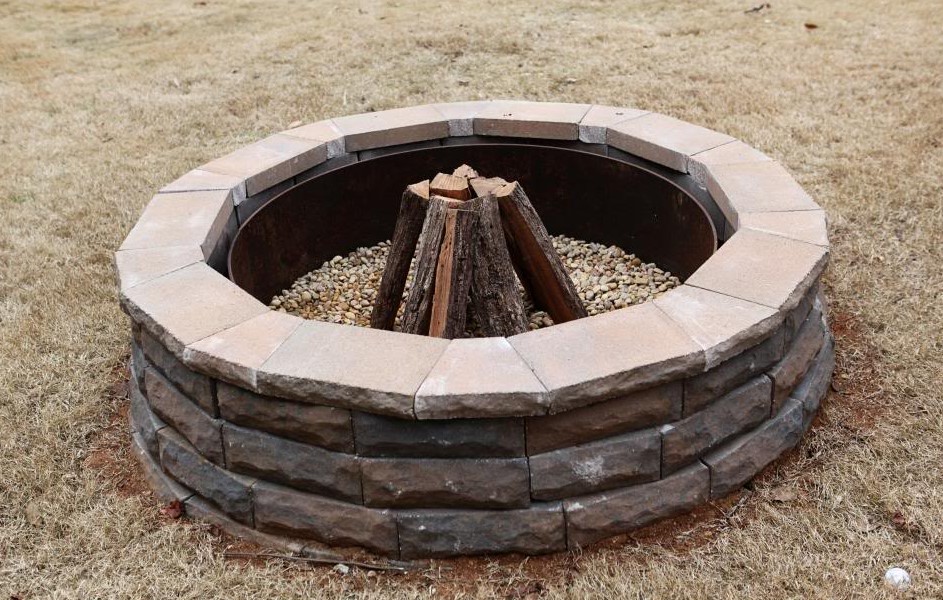 Some people have a little more land than others, and when you're lucky enough to have acres upon acres of space it's always fun to do something creative with your property. One way is by creating an outdoor fire pit that adds some warmth during the colder months. That might sound like a lot of work but this detailed step-by-step tutorial will guide you through every process, so all there is for you to worry about are which rocks look best!
Quick DIY Portable Fire Pit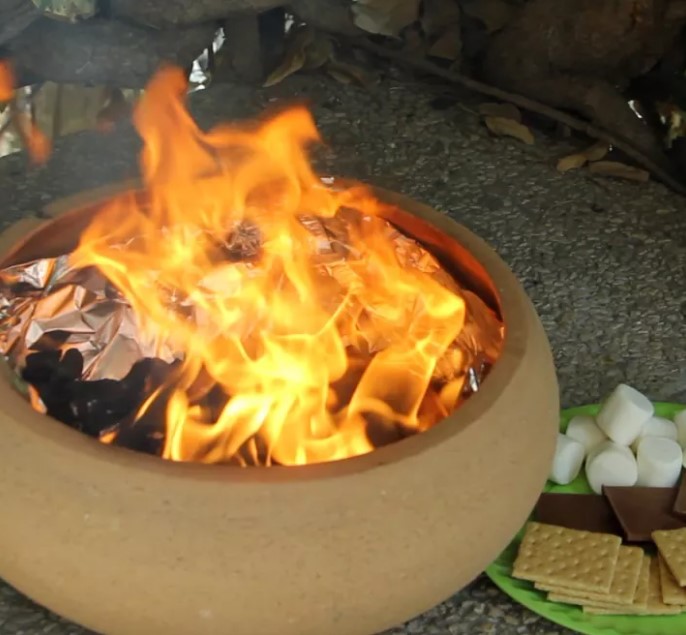 Having an outdoor fire to entertain guests outside on the patio is a pleasure, but it's not always convenient to lug around all of those bulky chairs. That was until this amazing idea of a portable fire pit is found! With easy-to-obtain materials, you can easily assemble your own cheap fire pit and delicious s'mores!
Wine Barrel Fire Pit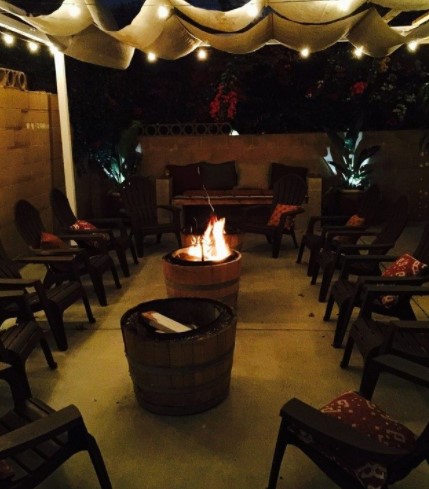 Looking for an out-of-the-box fire pit idea? Here it is! A fire pit made of wine barrels is a superb design for an outdoor gathering or even a bar. Simply add a tabletop that will provide plenty of space for drinks, snacks, appetizers – anything else you may need when it's time to watch the sunset in style.
1-Hour DIY Fire Pit Project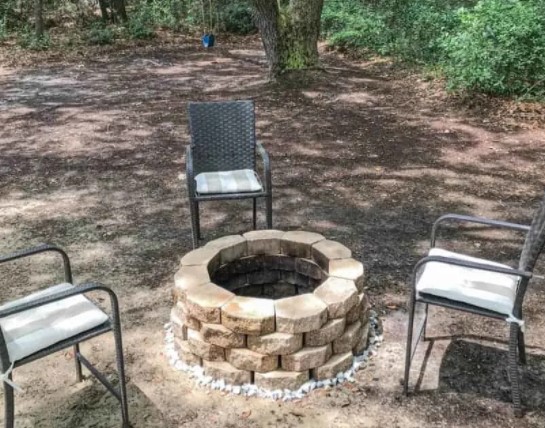 You can have your own fire pit in an hour without spending money thanks to this DIY project. It only requires the whole family to get involved in the process of moving and stacking the concrete pavers and voila, you'll be sipping hot cocoa around it before long!
DIY Fire Pit in Simple Steps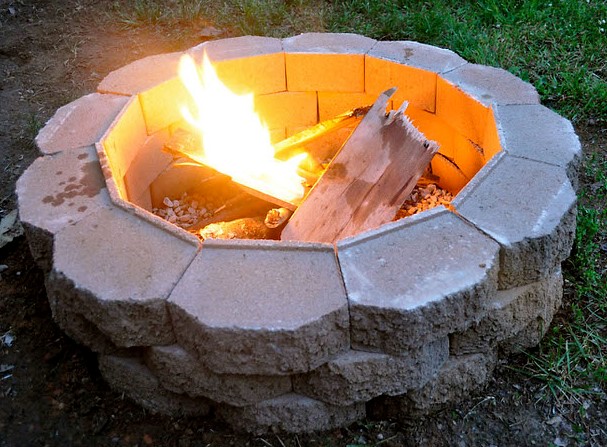 There is nothing quite like the warmth of a campfire. Whether it's sitting around and having an intimate conversation with loved ones or roasting marshmallows, everyone loves to take time out by one! Follow these simple steps for your own DIY fire pit
Unique Drum Fire Pit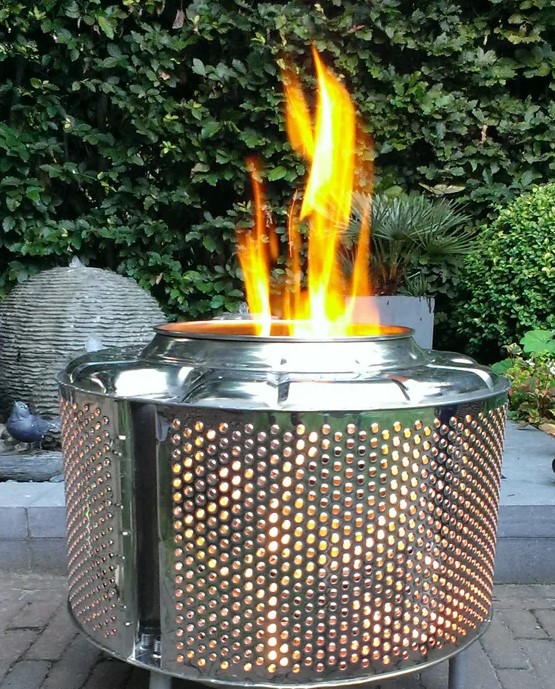 Summer is coming, but the winter chill still lingers. The best way to keep warm this time of year? Build a fire pit! In less than an hour you will enjoy the cozy evening and night with friends by your side. You don't need anything fancy: any old washing machine drum should work just fine (and can be found at local iron shops). It costs 1 euro per piece locally so it's very affordable too.
DIY Cinderblocks & Concrete Fire Pit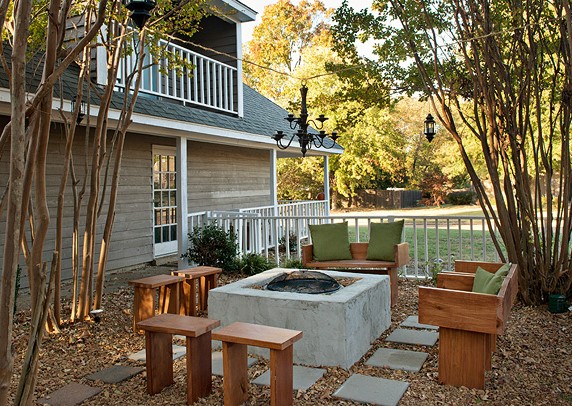 A backyard fire pit is a great way to enjoy the company of friends and family in an outdoor setting. This fire pit has that rustic, cozy feel to it. It's not too hard on the wallet either! The $160 project is well worth the time and effort.
$75 Decorative Fire Pit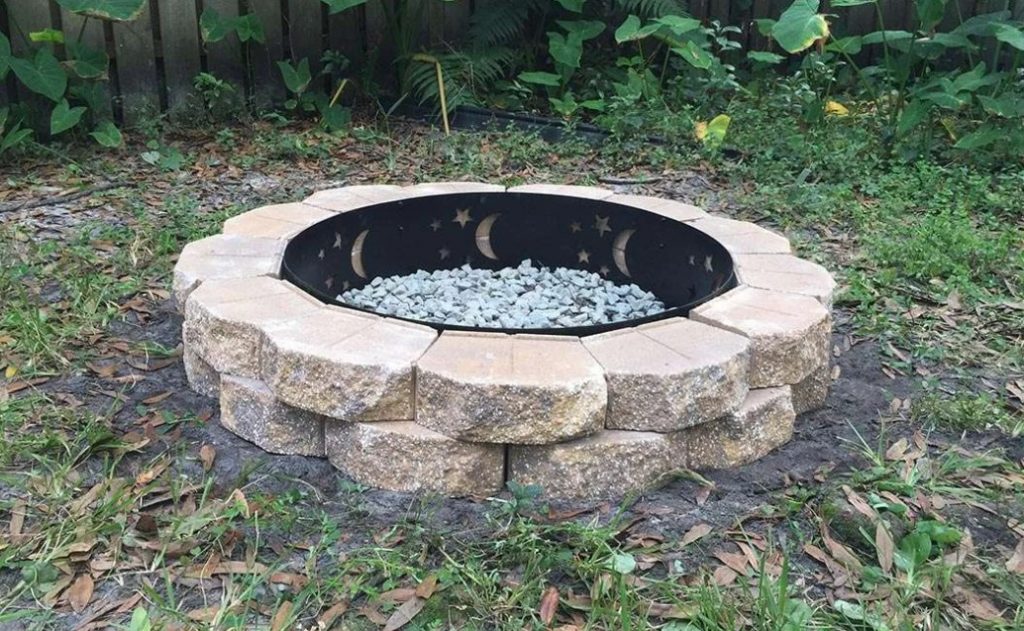 The project for this fire pit is a quick and easy DIY. In an hour, you'll have created something that will bring joy to friends and family on those chilly evenings around the campfire. It can be accomplished for $75 with cheap pavers too!
Wall Brick Backyard Fire Pit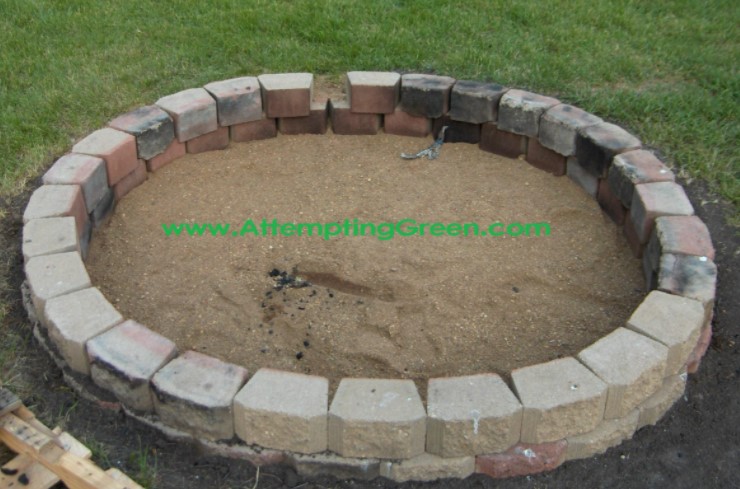 Now, this is a tutorial you won't want to miss! You can make your own pit for roasting marshmallows in less than 24 hours and at the cost of less than $100. This project will have your neighbors lining up by noon tomorrow begging for one as well!
DIY Leftover Brick Fire Pit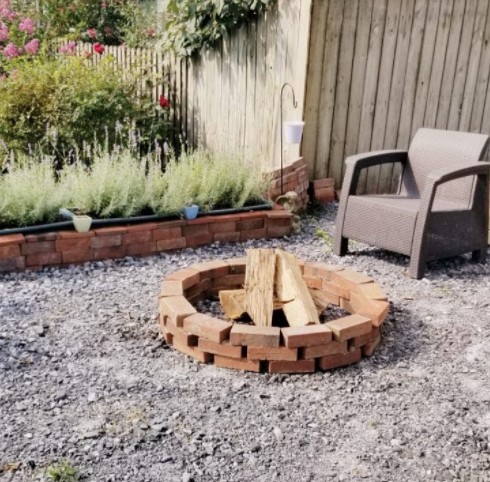 Want to learn how to build an awesome brick fire pit for your backyard? Give this DIY tutorial a try! All you need are four materials and one of them is leftover bricks. The other three things can be found at any hardware store, or even the Dollar Store if needed. Not only will you save money with these leftovers from your home improvement project, but also reclaim unused space in the backyard!
Quick DIY Stone Fire Pit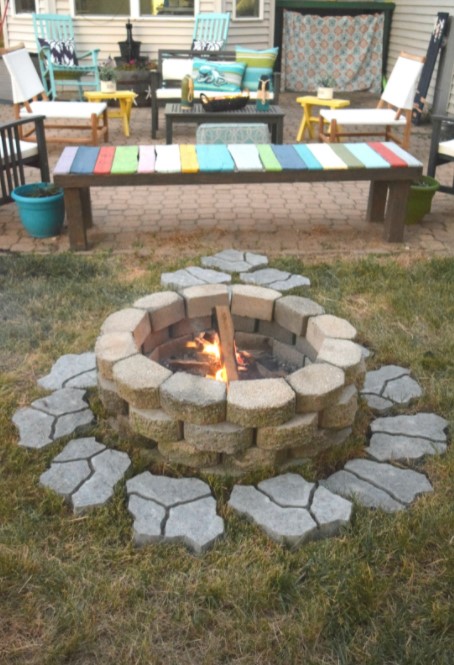 A summer day is hot but a summer night is quite breezy, so building a DIY fire pit in the backyard from scratch is just perfect! Of course, this won't tire you. In less than a day, you'll have a warm and welcoming bonfire ready!
A Fun DIY Rock Fire Pit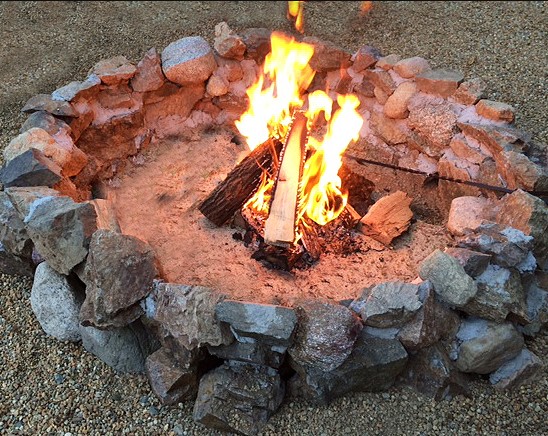 Now it's time to put down your books and get outside! This fire pit can be a great project for the whole family. It has that rustic campfire feel, so kids will love being involved in building this together with you. Plus they'll have hours of fun afterwards making s'mores around their new little outdoor fireplace.
Common DIY Fire Pit FAQs
Yes, building a fire pit requires extra attention, especially when you're a first-timer. We try to include as many information as possible to help you build a safe fire pit.
Below are some questions people may have when building a fire pit. If you still have any, please leave them in the comment and we will answer ASAP.
Does the fire pit damage the grass underneath?
The only true downside to having a fire pit out in your lawn is that it could cause problems with the grass. As long as you take some preventative measures, these issues should be avoidable!
One way to protect the turf from getting fried by flames and scorched earth is by using something like heat shields or patio slabs. Another option would be moving the pit around so there's more time for grass to breathe between burns.
Why put sand in the bottom of fire pit?
Sand absorbs the heat. You might be wondering, "How does this protect my materials?" Well, it turns out that as you add more and more wood or charcoal on top of your pit (making a fire), the heat may eventually become extreme and damage the bowl or metal ring used for the pit.
You'll want to make sure you protect your metal with sand, but pay attention to the moisture created in the process. If it's too moist then corrosion could occur and that might be why there are rust-preventing sprays available for purchase!
Is fire pit considered an open fire?
To consider a fire pit an open fire, there are certain guidelines that need to be followed to avoid breaking any safety laws or ordinances set by your local government. In most cases they will define what shape and size are appropriate for construction and placement of these fires; however, this can vary from town to town so make sure you contact them directly if uncertain about their policies on building one near homes or other buildings.
Generally, an outdoor fire which the smoke or air contaminant is discharged into the air without going through a chimney or a smokestack is considered an open fire, especially if it sits atop the ground and it's not covered. That's why we need to keep in mind that some communities have rules about fire pits – depending on how big they are (and if there is anything flammable underneath).
Which is better gas or wood fire pit?
If you are looking for a cost-effective and easy way to have your own backyard fire pit, then gas might be the best choice. It is clean burning so there will not be any smoke or smell in order to please every family member with different preferences of how they want their flames lit!
And here comes the ultimate question: Gas vs wood? At first glance, it seems like each can produce just as much heat, but does that mean one should always go with what's cheapest? The biggest factor when deciding between these two options depends on personal preference because everyone likes something slightly different. Some people prefer convenience while others would rather spend more time doing things manually such as gathering up old logs from around town for an authentic feel of camping out at home.