Without a doubt, parents are welcoming their baby's birth with abundant love and so do the family and friends.
They want to celebrate the joyous moment by hosting a gender reveal party where they can feast on delicious food while anxiously holding up colored balloons in anticipation of what color will be released, pink or blue?
Blue or pink, there are many creative ways to find out the baby's gender, from games like ring toss or guess-the-gender on cake flavors to centerpieces with blue balloons or pink ones.
Here, fabulous DIY gender reveal party decoration ideas are available to help you choose how you'll find out your bundle of joy! There is a wide variety in style so there will be something perfect for everyone.
Little Peanut Baby Face Cookies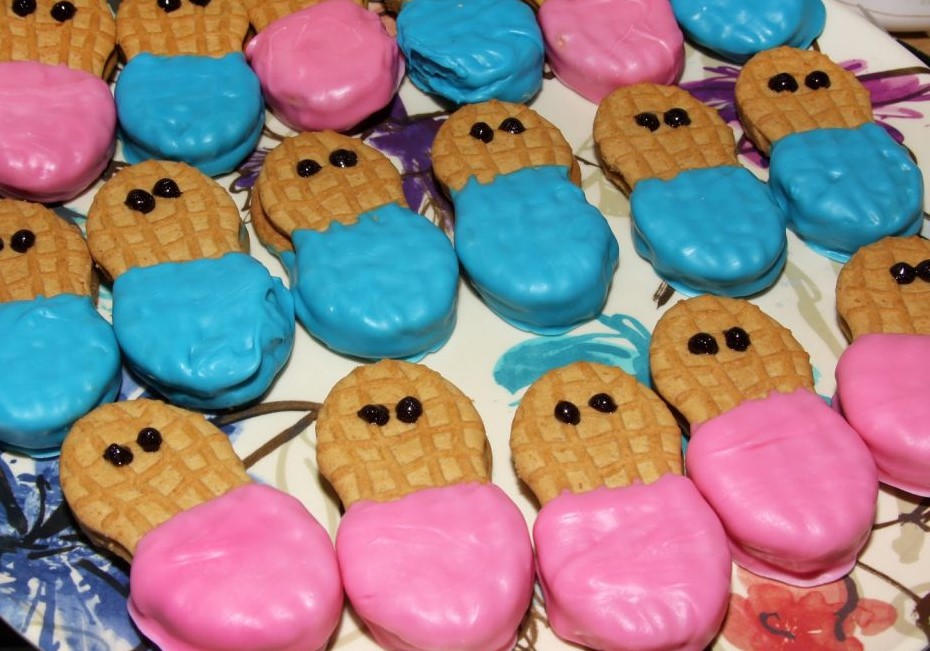 For a gender reveal party theme, many people opt for cuteness. These little peanuts are blanketed with pink and blue candy melts that only go up halfway to resemble a baby's swaddling clothes or the top of their diaper. Plus, don't forget to give the little peanuts two eye-dots. Your guests will absolutely love these adorable treats!
Indoor Gender Reveal with Boho Rustic Theme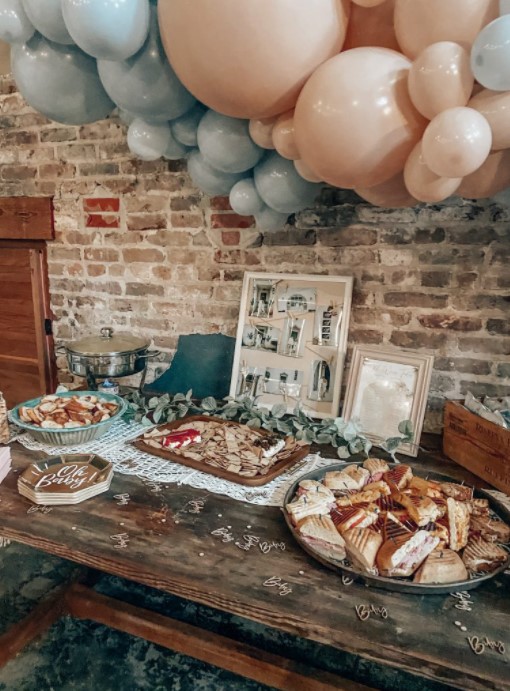 Expectant parents-to-be who are looking for a gender reveal party that features colors other than pink or blue may be interested in the idea of combining their boho and rustic themes with neutral shades like pale pinks and blues. Here, we see an exciting array of pallet wood furniture to display beautiful floral arrangements and delicious treats. Meanwhile, the centerpiece is a stunning and unique balloons arch over the baby's name!
Vote Your Team: Pink or Blue Punch?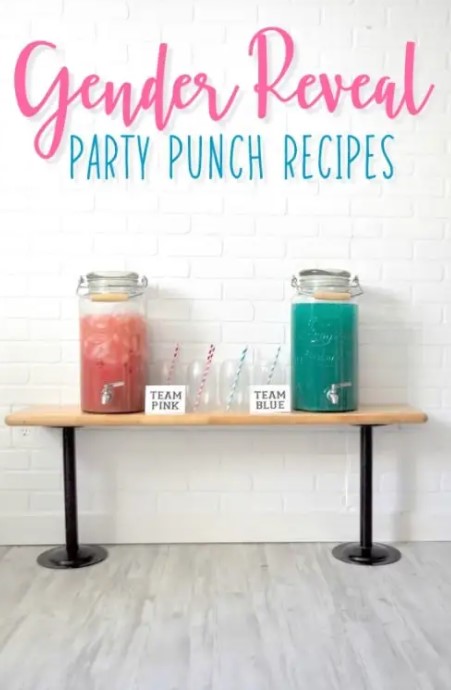 Many creative and clever ideas for the gender voting system in a reveal party. One of these is a pink or blue punch recipe that you can make! You will need Sprite and Hawaiian Punch to make your blue drink, while Ginger Ale combined with Raspberry Sherbet makes up the pink. If this sounds like fun then we hope it doesn't disappoint because they are both really tasty. Moreover, they taste great together too!
Twinkle Twinkle Little Star Gender Reveal Party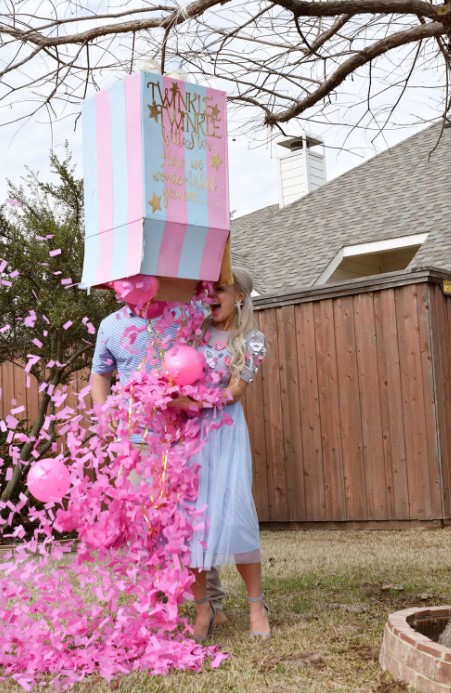 For some new parents, their baby's gender is kept a secret until a month before birth. With suspense building up and curiosity brewing, break that mystery with an awesome gender reveal party decoration! Take a look at how this Twinkle Twinkle Little Star-themed confetti surprise box will boost the excitement for the big day!
Amazing Balloon Swag Centerpiece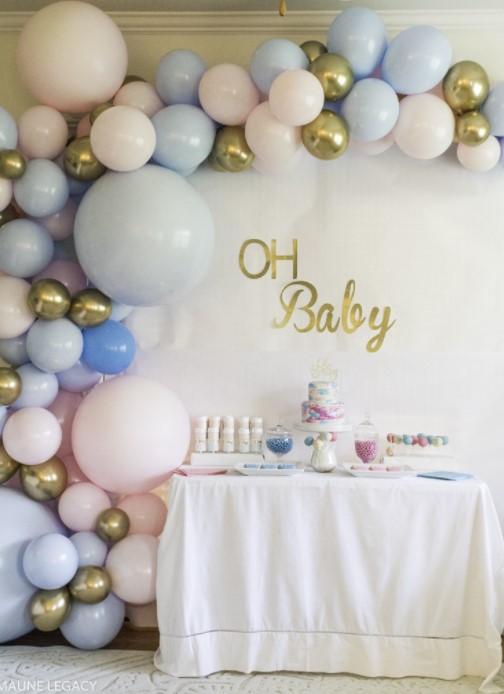 A gender reveal party isn't only about guessing what the baby is, but it's also a precious moment of sharing an unforgettable memory. No wonder people are paying attention to the smallest details when planning the decoration. Take into account this DIY balloon swag as the centerpiece! Mixing pastel blue, pink, and a daring gold color creates an elegant look that deserves its place on display.
Unique Gender Reveal Using Russian Matryoshka Dolls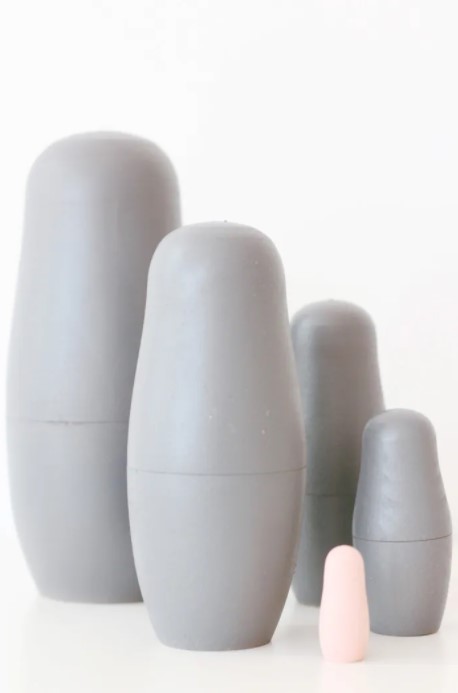 Take advantage of traditional Russian matryoshka dolls by painting the smallest one in either blue for a boy and pink for a girl. Imagine the suspense as you slowly open a Russian matryoshka doll. Is this one blue or pink? You have no idea what color to expect and are thrilled by every new layer revealed!
A Colored "Gender Reveal" Powder Balloon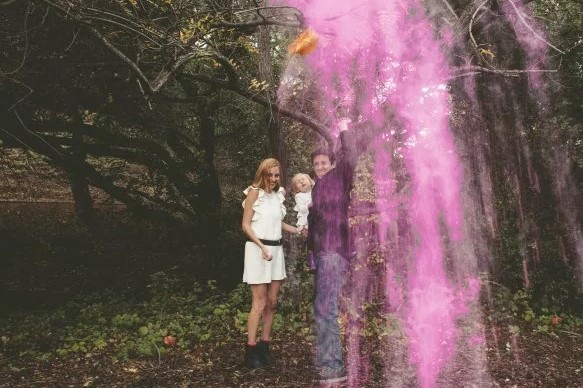 Revealing the gender of a baby is always fun and exciting. To add to this excitement, you may use the old way, the colored powder balloon! Making it can be done with ease because you only need to mix cornstarch, food coloring, and water. Once it is hung, everyone is thrilled to hear the loud pop of your balloon and see the color of the powder.
Gender Reveal Pull String Pinata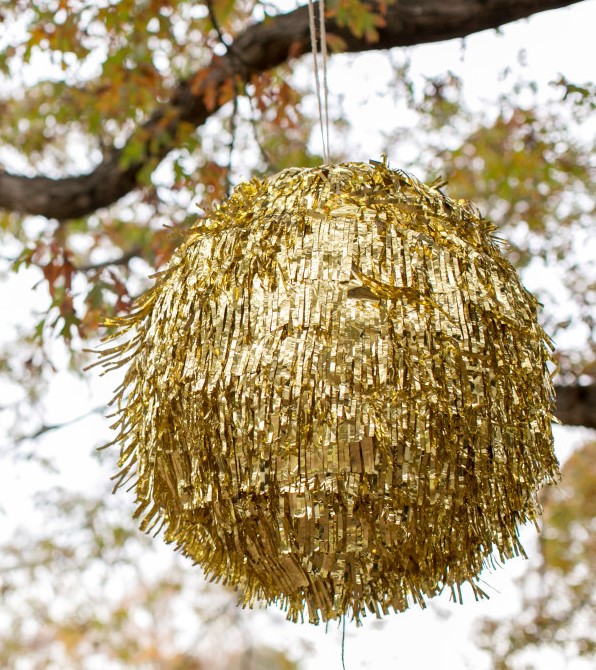 One must be overwhelmed with happiness and excitement when the gender of their baby is revealed, especially if it's as expected. If so, a great gender-reveal party needs to happen! To do this, what about creating an awesome shiny giant pull string pinata made from tissue paper that looks like a funky disco ball! In this case, pink confetti pours down all over in celebration of the new little girl!
5 Easy-to-Make Tissue Paper Pom-Poms for $.99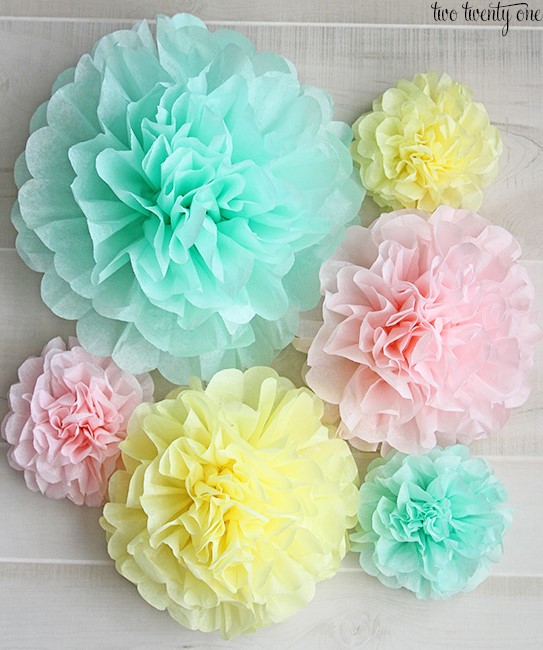 You've been looking for a great idea to make your upcoming gender reveal party more interesting, and we have the perfect one. Just DIY tissue paper pom-poms after buying the supplies from local arts & crafts stores! These party decorations can improve moods as well as set up an ambiance of celebration in anticipation of what's coming next. The best part is, these only cost $0.99 and you'll get 5 pom-poms in different sizes!
A Simple Yet Beautiful Gender Reveal Box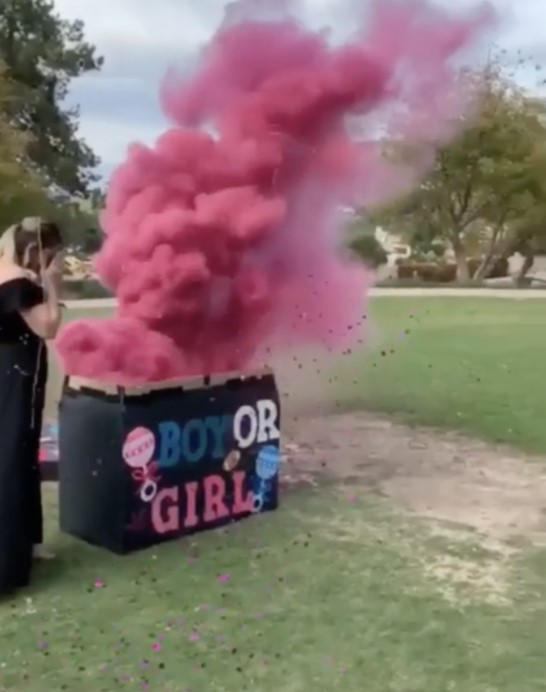 One of the most exciting parts about being pregnant is when you have to get creative and tell your friends about the baby's gender. This easy-to-make DIY box reveals whether it's going to be pink or blue smoke. It also makes for an excellent photo opportunity, so make sure someone has their camera ready because this will go down as one epic family moment!
Pink and Blue Fabric Backdrop Behind The Cake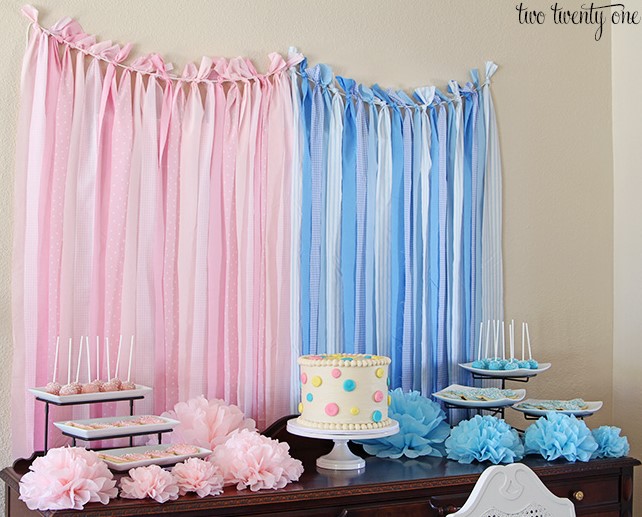 The most common gender reveal party decoration is a backdrop. Usually, people use crepe paper but it's prone to moisture, so this DIY project will show you how to make fabric backdrops instead! To make a 50″ x 68″ backdrop, you need to buy 1 yard and half of 8 different fabrics (4 pinks and 4 blues). Find discount prices on the materials so that it doesn't cost too much money for your special day!
Revealing the Baby with A Harry Potter Theme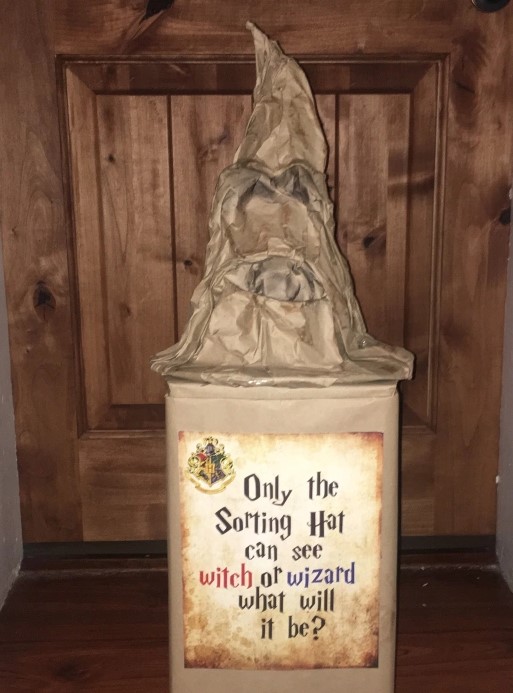 Harry Potter fans rejoice! If you're expecting a baby, then this gender reveal party decoration is perfect for your little wizard. This Harry Potter-themed party features the Sorting Hat box that helps you discover whether it's time to celebrate with pink or blue balloons. After all of the excitement from releasing those balloons, you can serve Harry Potter-like treats too.
Plastic Table Cloth Photo Backdrop and A Banner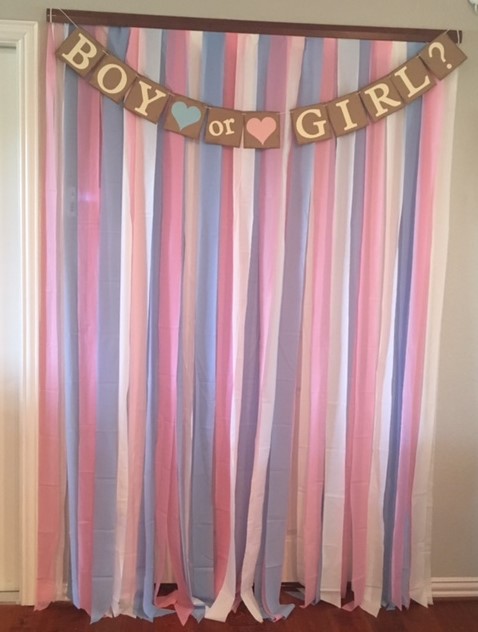 People often use photo backdrops as an important decoration for a gender reveal party. To make the best backdrop, you need to choose a material that is colorful and sturdy enough so it won't get ruined or fall apart easily. One great idea would be using plastic table clothes because they come in many colors including pink and blue which are perfect for this kind of occasion! You can also include props like craft paper banners, signs with words such as "Pink Team," "Blue Team," or "#1 Baby Girl," to add some excitement during your photo booth time too!
Lovable Bow tie and Bow Pins for Gender Reveal
In a gender reveal party, it's common to have guests believing that the baby will either be a boy or a girl. Divide the team by these cute bow ties and bow pins. The party supplies needed are easy to find too. They are paper cut-outs of bow ties and bows, pin back, and hot glue. Let's get started on making this party decoration!
He or She Glitter Hershey's Candy bars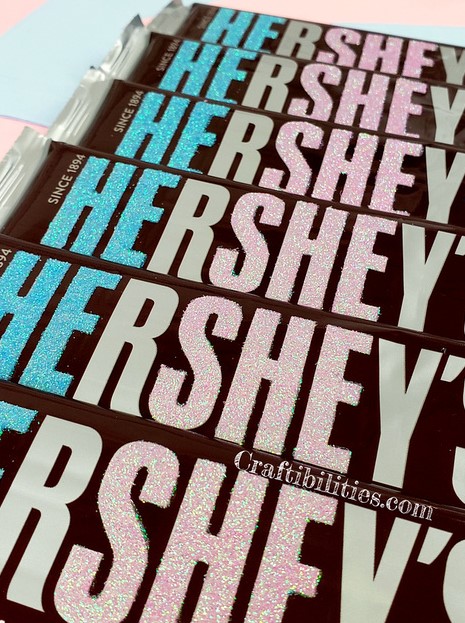 There is an Aha moment when planning a gender reveal party decoration and a Hershey candy bar is at sight. Yup! there are a 'He' and a 'She' that can be highlighted. Using a tiny paintbrush, spread Mod Podge patiently on the letters and add the blue and pink glitter. What a delicious way of celebrating the coming of the baby!
Pink and Blue Heart Along the Pathway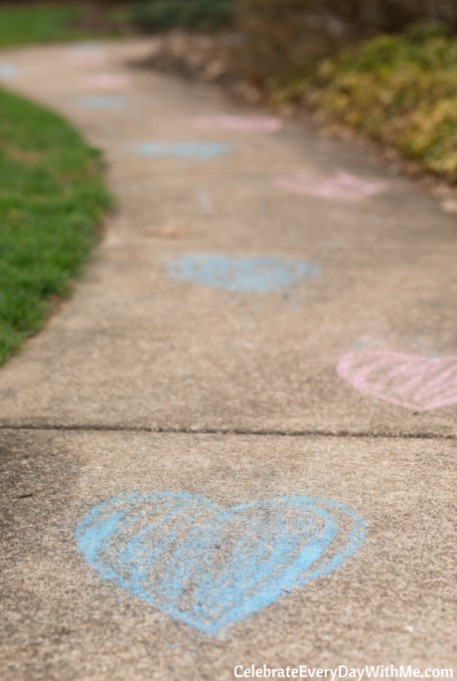 The DIY tutorial will show you how to make these adorable pink and blue hearts that'll lead the guests up to your house. This is a simple project anyone can do with some chalk! You could also change them into baby footprints if you want something more creative, or simply combine both hearts and footsteps for even cuter decorations!
Fluffy White Chocolate Gender Reveal Cupcakes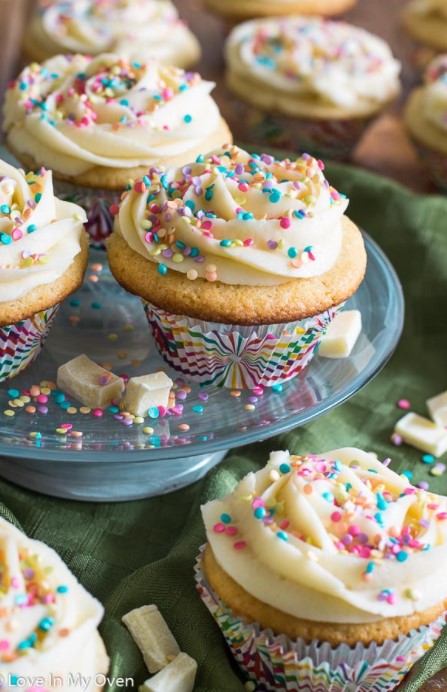 Who doesn't love finding surprises? These fluffy cupcakes hold a hidden secret inside, so when you bite into them, you'll be surprised with either pink or blue fillings that will make for an exciting celebration! These edible gender reveal party decorations are just perfect! The step-by-step tutorial is provided as well to show how easy it really is.
Environmentally Friendly Confetti Poppers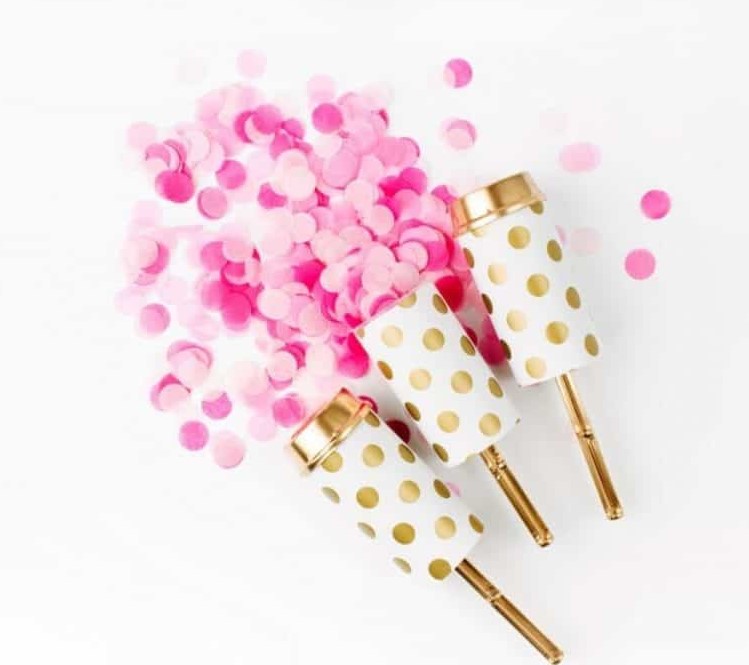 If you're looking to have a gender reveal party soon and want it to be special, then consider creating confetti poppers for your guests so they can join the reveal about what gender the baby is. The best part about this DIY project? It doesn't take long or require much money! And even better than that, using biodegradable tissue paper. It means no waste will go into landfills while still making an impactful statement with sustainable practices.
Easy Gender Reveal Balloons Box Idea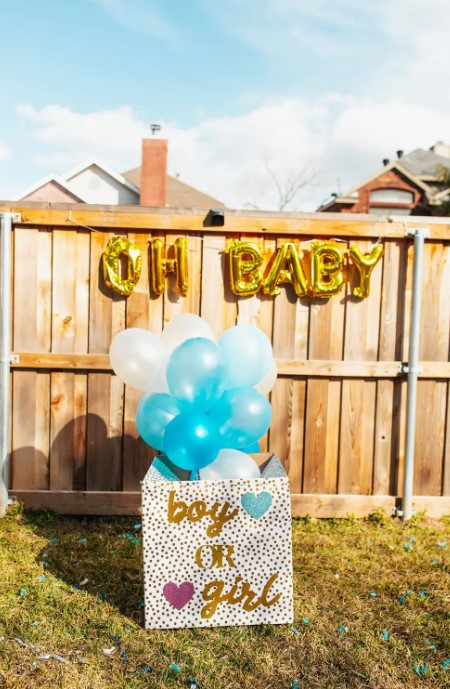 The main decoration in a gender reveal party is the big box. The box holds a secret that has been kept for some time, awaited by everyone including the parents-to-be. Making this box requires no hassle because all the party supplies you need are obtainable in local craft stores or online. Everyone will be joyfully surprised when the box is opened and the helium balloons of the chosen color lift out!
A Fun Photo Backdrop and the 'Baby' Boxes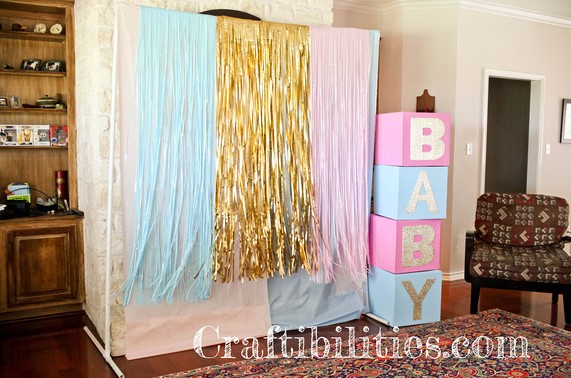 The photo backdrop area in this gender reveal party is fun and shiny. The curtains (pink, gold, and blue) are bought online for less than $15 but you can DIY using mylar for a reflective effect. Another highlight of the photo area is the 'Baby' boxes which are made from repurposed cardboard that has been painted with pink and blue to match the theme of the party!
Gender Reveal Party Neutral Decoration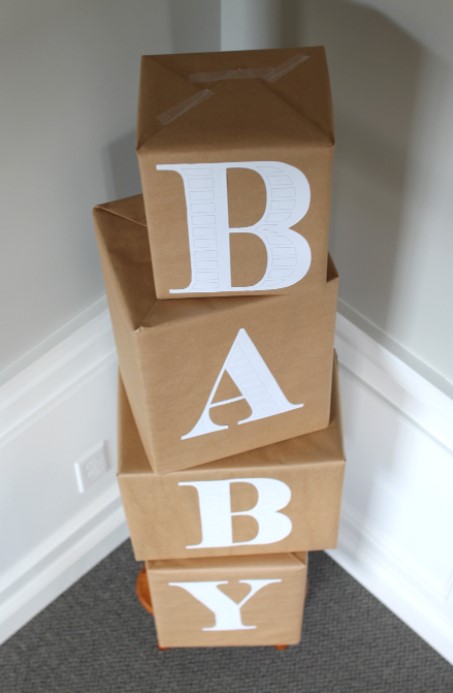 This is the inspiration for those who want to stick with a neutral gender reveal party theme. Since the parties don't want to accentuate pink or blue, greys and whites are great options. Take these simple boxes as an example – they're covered in brown kraft paper and stenciled letters ('Baby') are glued on one side of each box. This is a really cool DIY project that you can do in less than half an hour.
Easy Confetti Popper with Silhouette Labels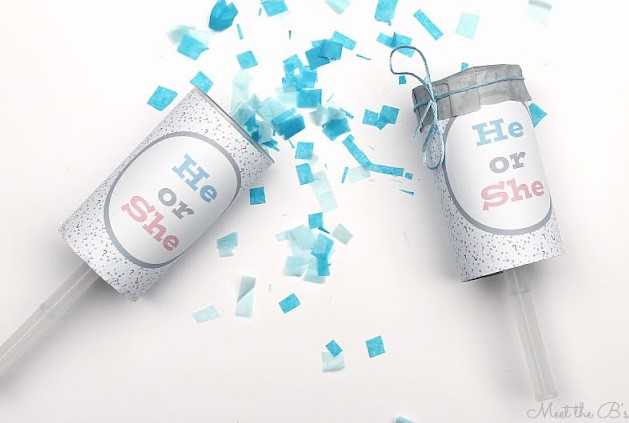 If the parents-to-be have known about the gender of the baby, it's time to share the exciting news with the entire family. Make a confetti popper easily, complete with its 'He or She' label. The popper is filled with blue confetti to reveal that the baby's a boy and pink for a baby girl. Take a look closer at how the label and the popper are made!
Mason Jar Centerpieces for A Gender Reveal Party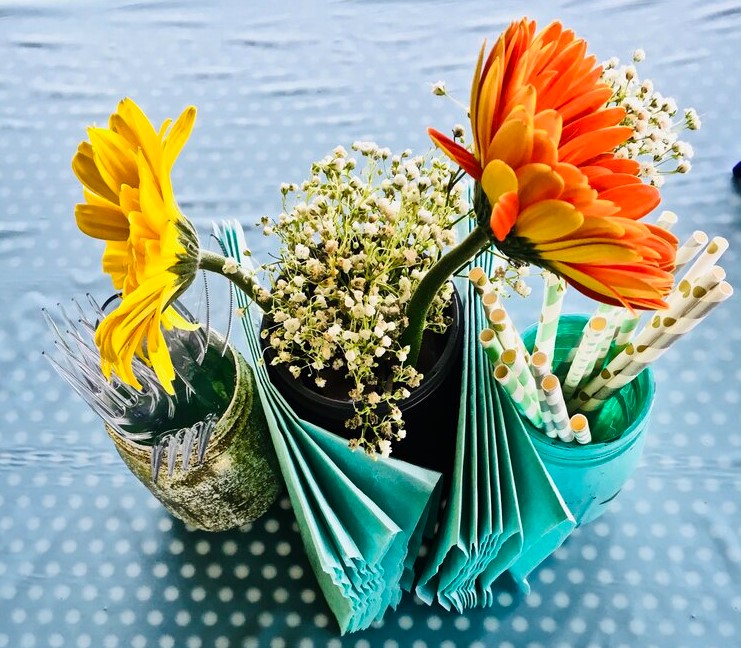 Gender reveal party centerpieces have to be spectacular. But spectacular doesn't always mean expensive. In fact, we can create these beautiful flower centerpieces cheaply from used mason jars. Paint the jars with selected colors and add glittery decoration if necessary too. This decoration project is simple but it looks great in the end!
Delicious Candy Filled Gender Reveal Cake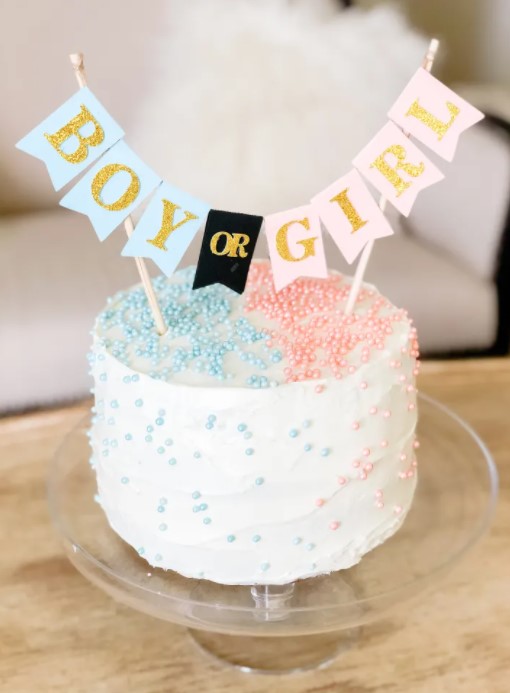 Making layered cake is a fun activity to do at home. When baking for a gender reveal party, it's good to improvise with fillings and toppings! For example, this is a layered cake with colored candies as the filling. You can imagine the expecting faces when they cut into their slice and pink or blue just rolls out!
Adorable Blue and Pink Stick Pretzel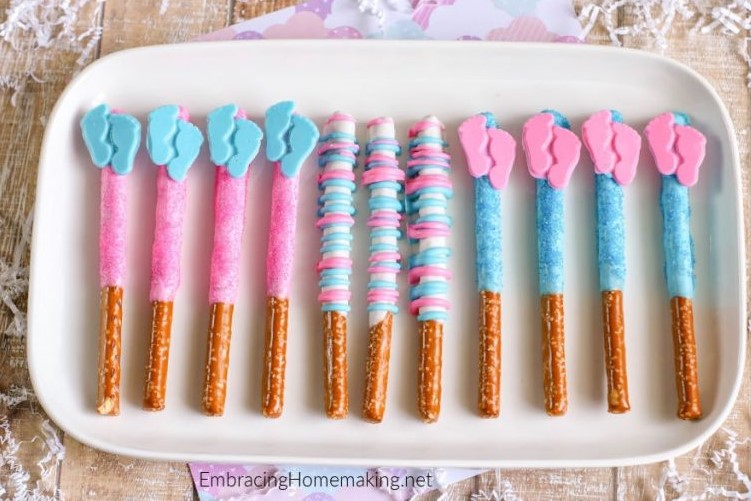 Let's remember how fun the gender reveal party is. The pink and blue decorations here and there remind you of an adorable baby that is on its way. It's time to make another edible decoration that can be enjoyed by everyone: pretzel sticks dipped in candy melts with tiny baby feet molds on top–which are sure to delight!