Lampshades are not just a way to keep your lamps from being too bright, they can also be used as an opportunity to add some personality and creativity into the design of your home.
With so many different shapes, colors, patterns and materials available that it will be easy for you to find one that fits well with any décor style.
DIY Stenciled Fish Scale Lamp Shade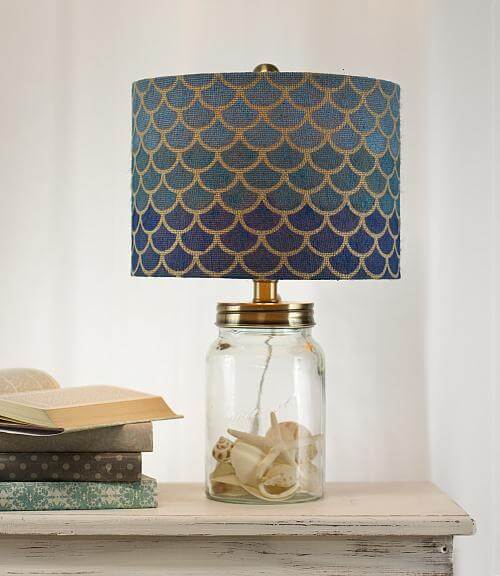 This DIY lamp shade requires Americana Decor® Chalky Finish™ Paint to make, and it looks stunningly beautiful. The paint color is a gradient of blue with gold touch that gives the shades an antique finish with modern relaxed flair!
DIY Lampshade from Kitchen Utensil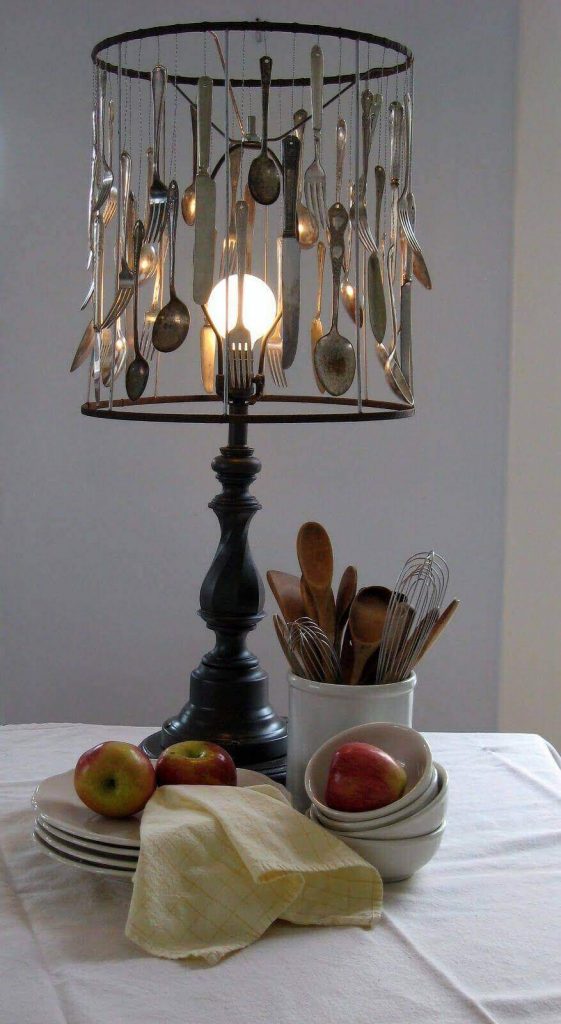 Do you have an old silverware in your kitchen? If so, don't throw them away. There are so many cool ways to turn it into something else! For example, this DIY lamp shade is made of silverware.
DIY Map Lamp Shade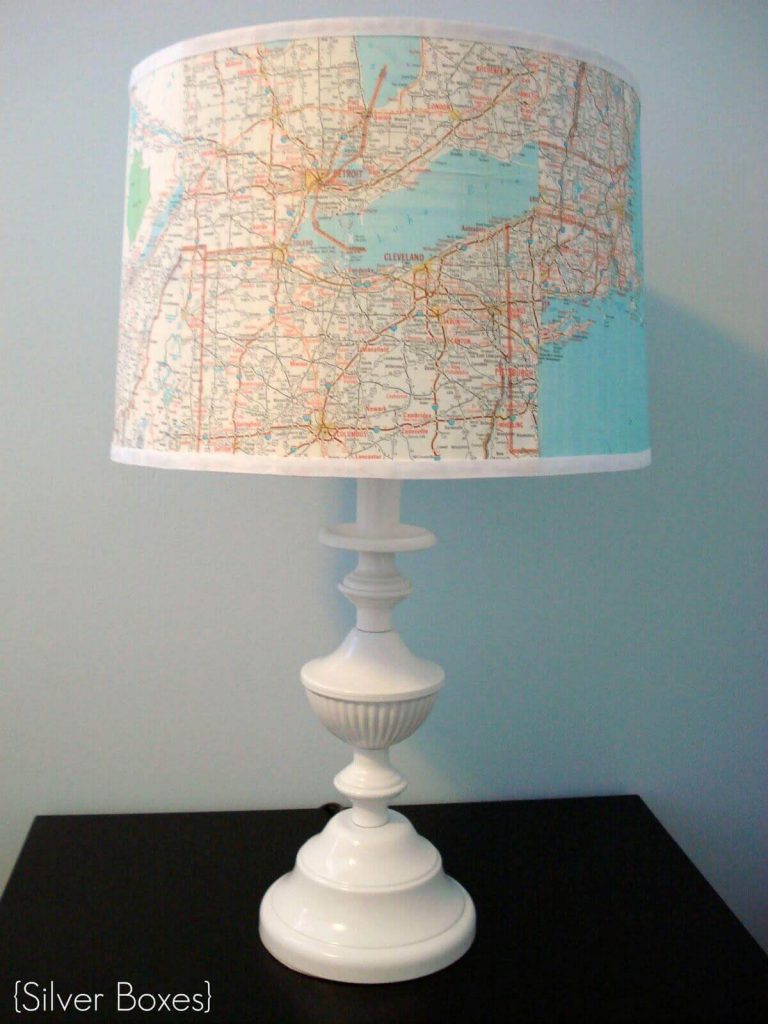 This one is a creative and fun upcycling project you can do with your old lamp shade. Using an old map, spray paint, and mod podge to decoupage the map onto the lamp shade – then no need to buy anything new!
DIY Upholstered Lampshade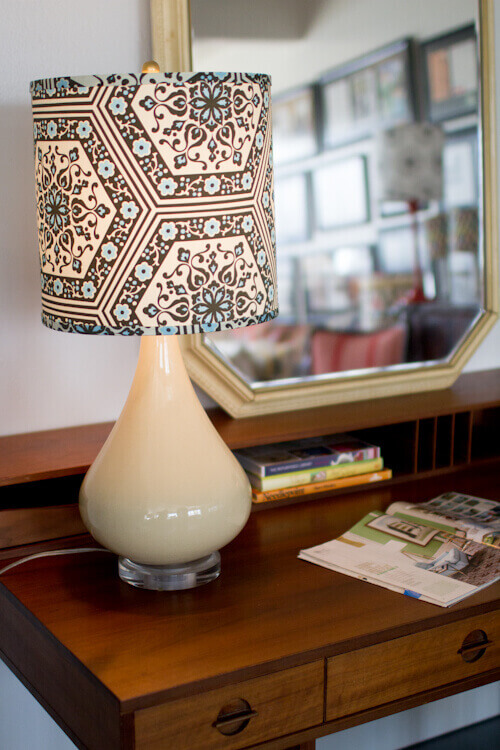 This upholstery lampshade is beautiful and can be made again as long as you have the necessary materials. Click to check out this DIY tutorial for it!
DIY Ribbon Crisscross Lampshade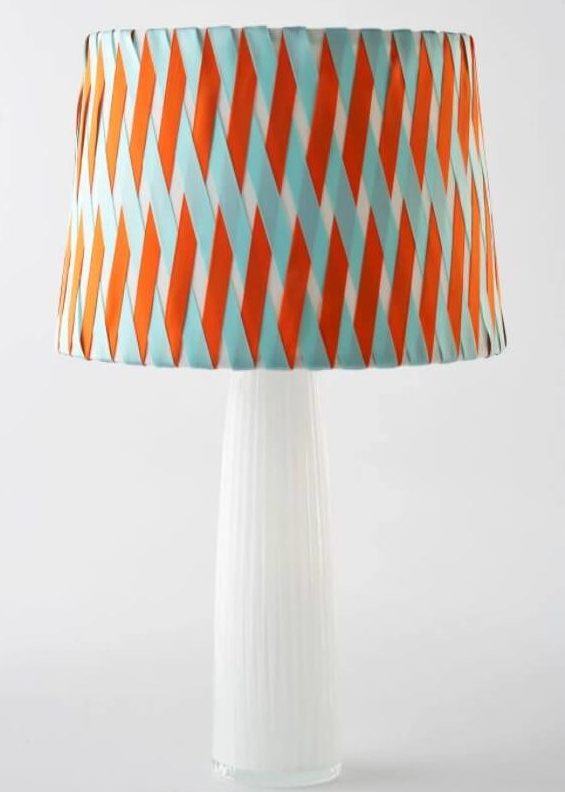 Looking for a way to personalize your home with minimal effort? Try these quick and easy projects using ribbon. No sewing needed!
DIY Cardigan Lamp Shade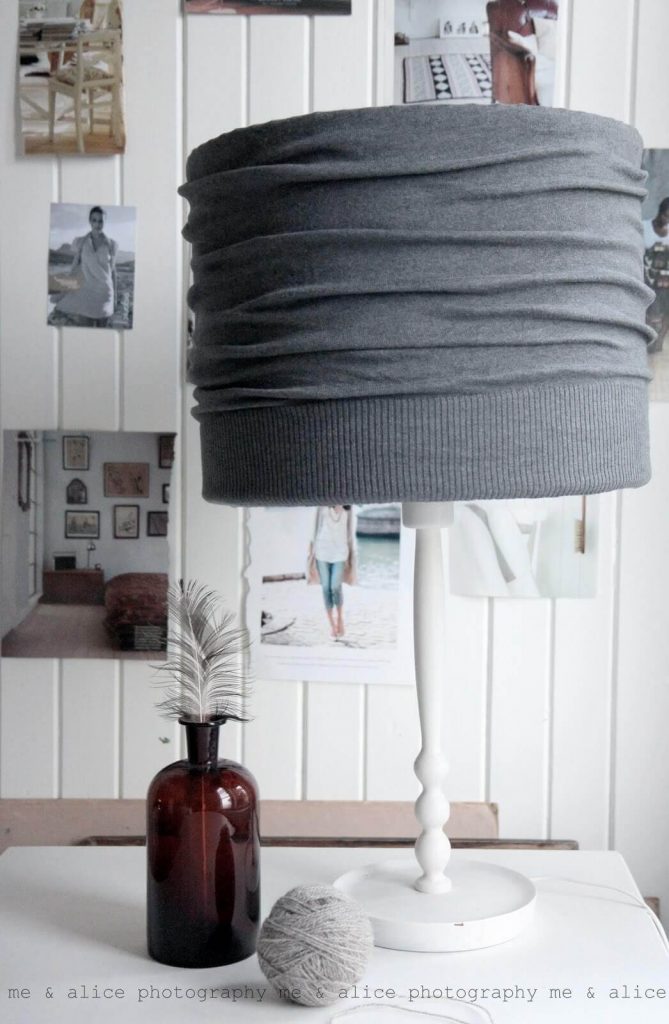 If you're looking for a creative DIY that'll turn your old cardigan into something new, this lampshade tutorial is perfect for you. It's super easy!
DIY Lampshade from Wire Hangers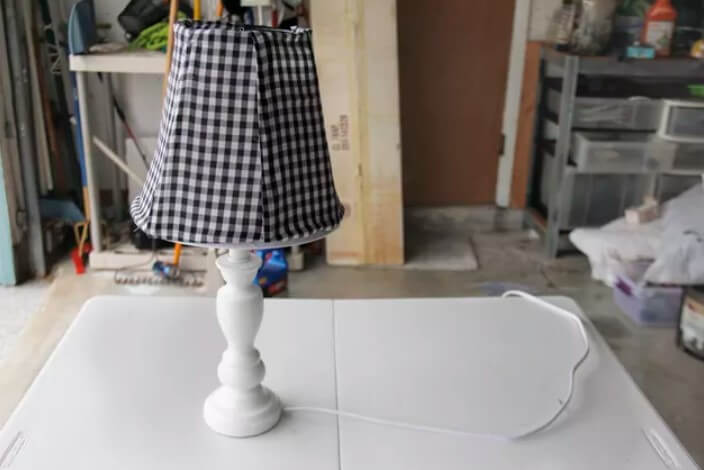 Creating your own lampshade from scratch is a great way to get creative and customize it according to what you want. This one is a DIY lamp shade made from wire hanger. You can do this in three hours or less! Check out the tutorial below.
Turn Your Child Artwork into Lamp Shade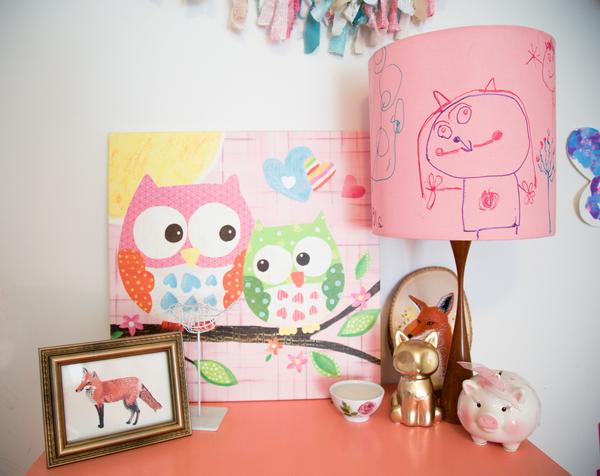 Wow! Turn your favorite children's artwork into something they would feel appreciated like this lamp shade. Your kids will be so happy to see their drawings on a lampshade in the living room or bedroom of their home-sweet-home!
DIY Concrete Pendant Lamp Shade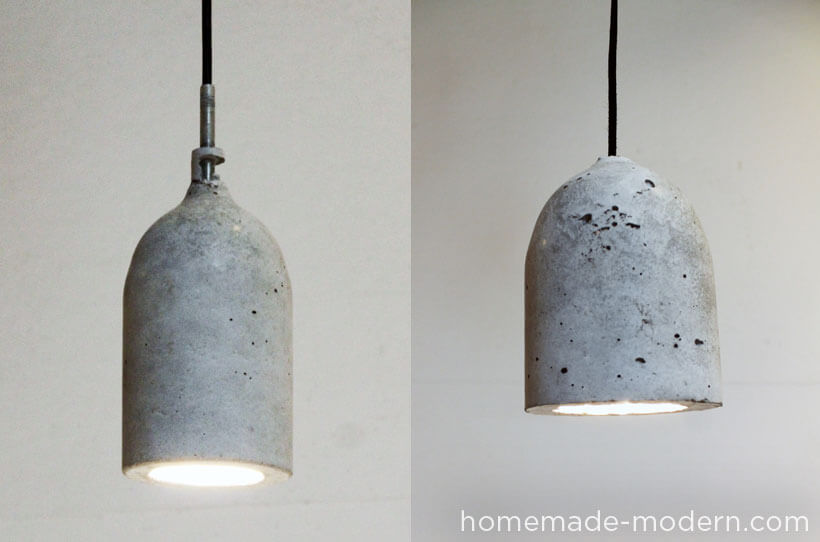 Making a lamp shade out of concrete is something not everyone can do. But if you happen to have the skills, it's definitely worth your time!
Fabric Lamp Shade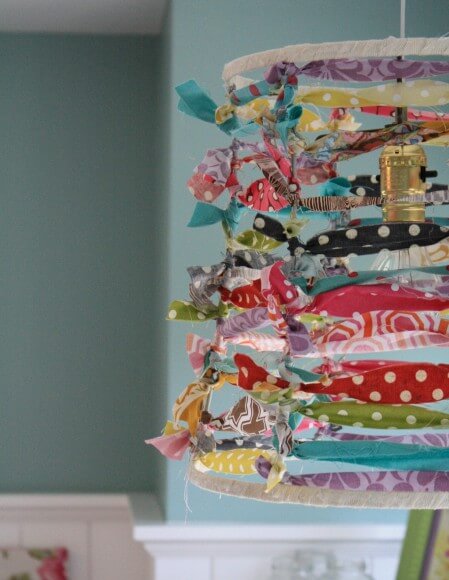 I LOVE this scrap fabric lamp shade! I can't get over all these different colors. It would look great in any room, especially a girls bedroom or craft room.
DIY Chainette Fringe Chandelier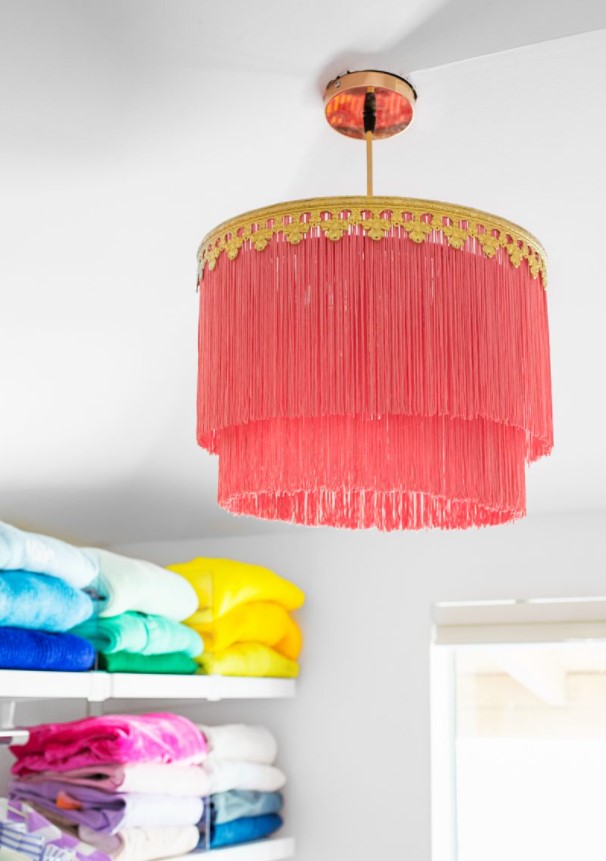 This DIY lampshade chandelier is a great way to take your boring old lamp and turn it into something that will really impress. All you need are some different sized lampshade rings, chainette fringe…and of course the perfect base!
DIY Rope Lampshade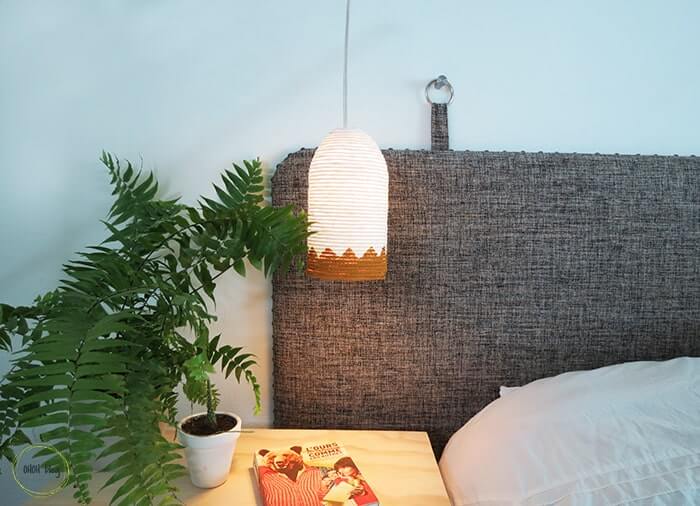 This DIY rope lampshade is another cool idea to make a beautiful, inexpensive and eco-friendly shade for your lamps. All you need are some twisted cotton rope, plastic bottle or vase, glue gun, and paint.
DIY Lamp Shade from Vintage Photo Slides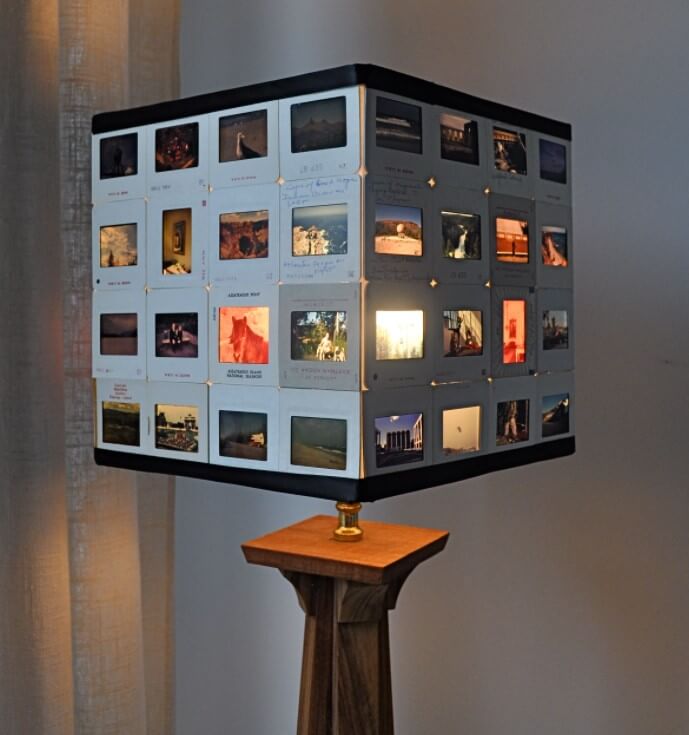 It is so fun to see vintage photo slides. You know, these are often just stored and forgotten about! But you can actually use them for this awesome lamp shade like Katie from Redhousewest.com did here.
DIY Felt Lampshade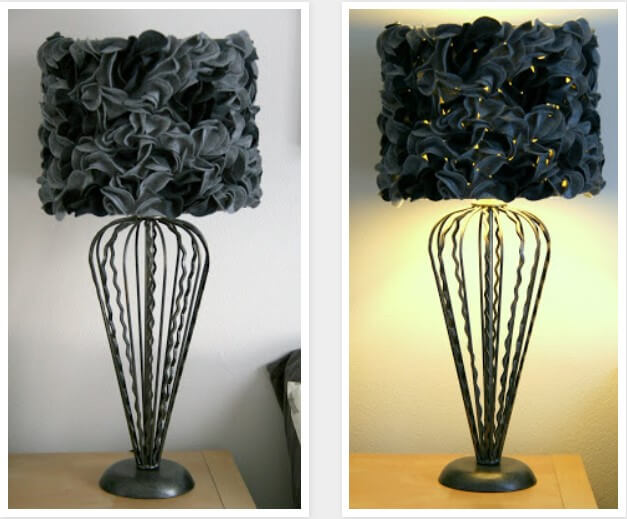 This is a beautiful, elegant-looking lamp shade. It looks like it's made out of wrought iron lamp base, shade, glue and felt! The total price for the whole set up was less than $30 which makes this such an amazing deal you shouldn't pass on!
DIY Fish Scale Lamp Shade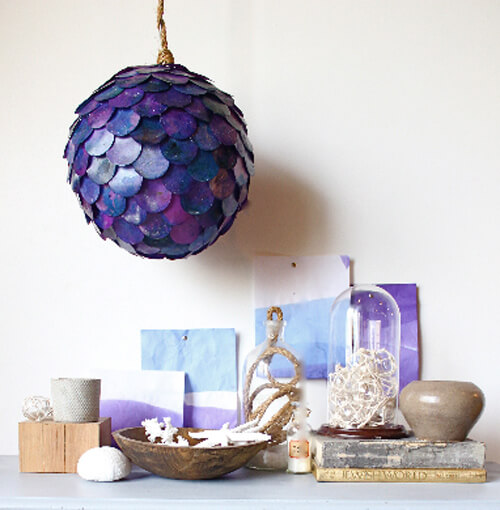 This fish scale lamp shade looks gorgeous! It reminds me of the sea and will look so stylish in your nautical themed room.
DIY Butterflies Lampshade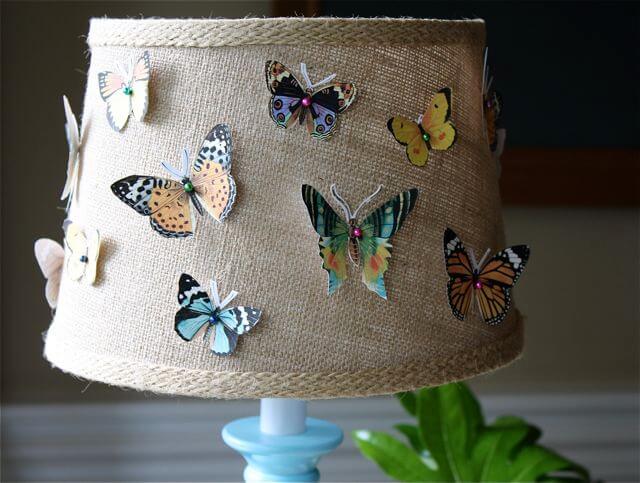 This is awesome! The lampshade features a printed butterflies, not a real ones. This way, you can have your favorite animal friend and still light up the room without hurting them at all. Plus they make great decorations for any party thanks to their bright colors that really stand out against dark backgrounds.
DIY Geometric Lamp Shade from Skewers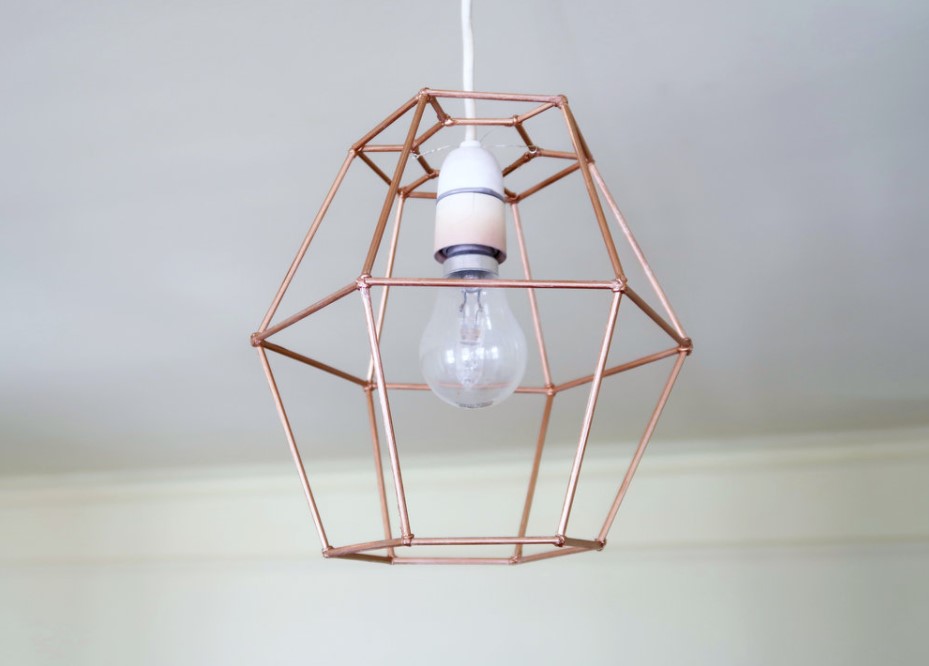 You won't believe how creative this lamp is! It looks like a pendant lamp with the copper wire frame but actually it's just wooden skewers. How cool, right?
DIY Washi Tape Lamp Shade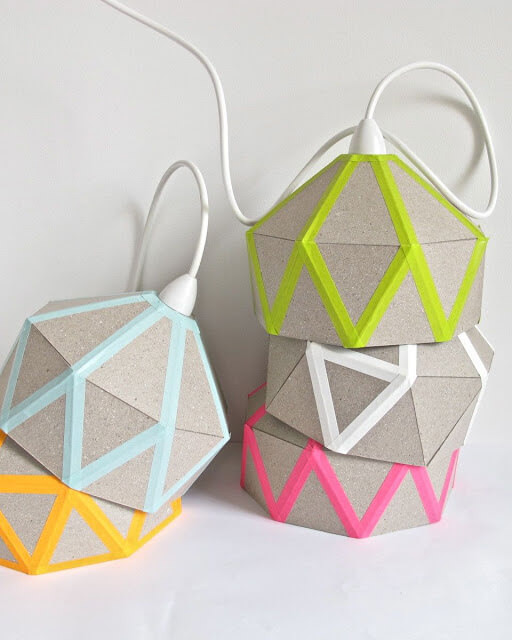 This cool geometric lamp shade is made out of a cardboard and washi tape, so it's perfect for every home! It creates an elegant atmosphere that you can customize to fit your own style. I love this beautiful design because the lines are clean and create such stunning shapes with their intersections- they're just too good not to include in any modern space.
DIY Watercolor Lamp Shade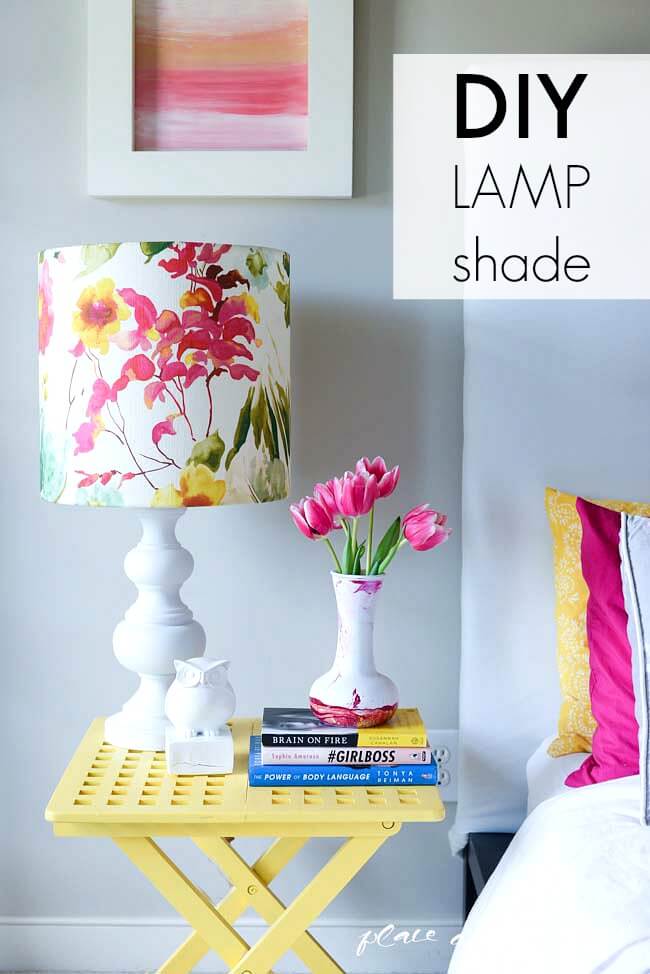 This amazing lampshade is the perfect addition to any room, especially if you're a big fan of shabby chic décor like I am.
DIY Autumn Leaves Lamp Shade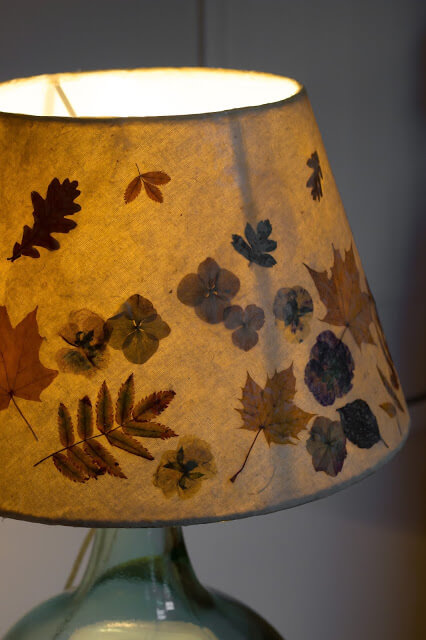 This DIY lamp shade will be perfect for your autumn home decor. You'll need tissue paper, pressed leaves and varnish to make this as well as spray adhesive if you want it done quickly!
DIY Lamp Shade from Can Tabs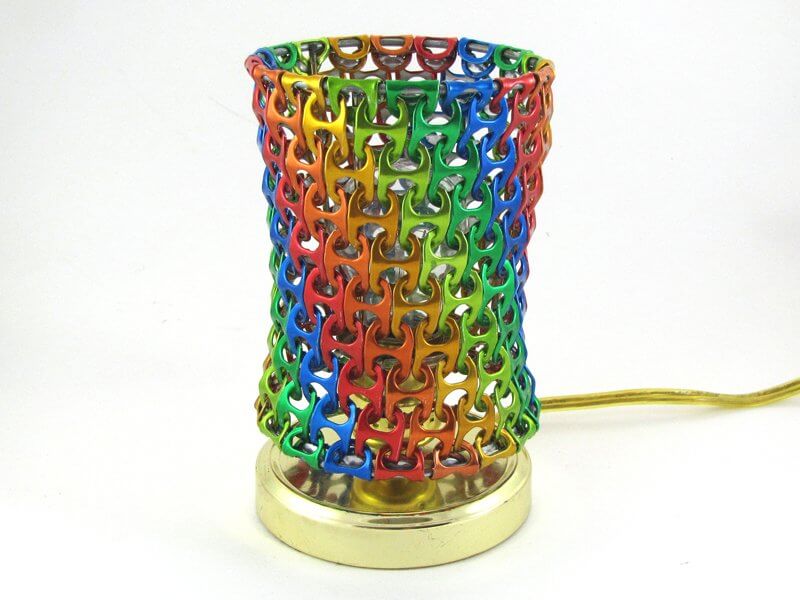 Recycling beer can tabs are a great way to create some cool stuff. Did you know that they can be used as awesome lampshades? If this is something you're interested in, here's how.
Turn Your T-Shirt into A Lampshade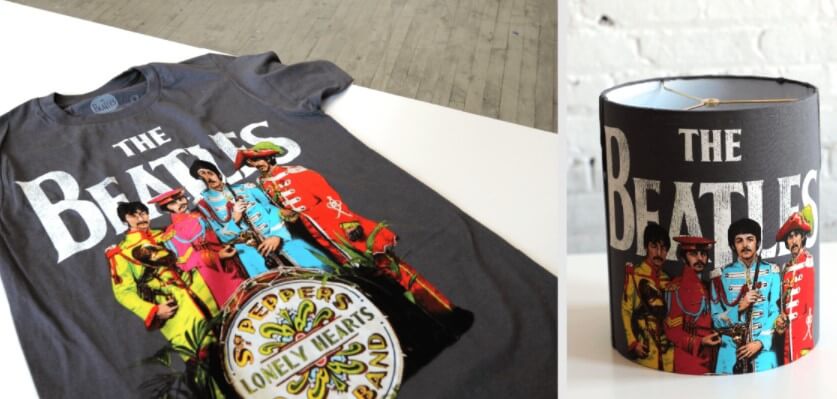 Give your old t-shirts new life by turning them into custom lampshades. It's a great way to show off your favorite designs and it only takes an hour!
Preserve Your Memories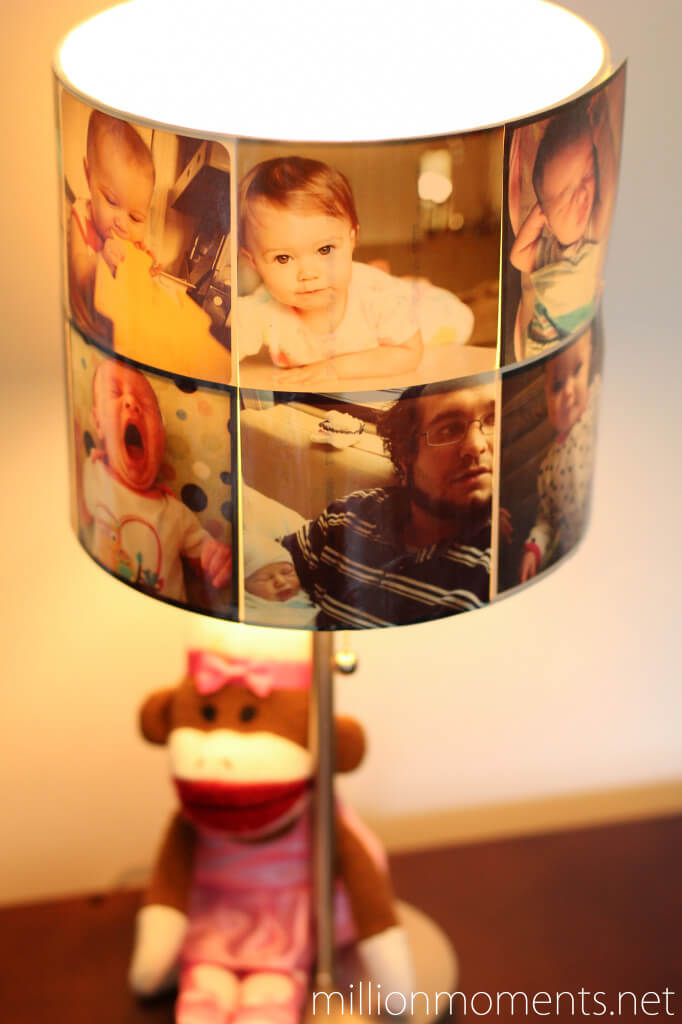 You don't have to keep your memories in a box or on the back of an album. Turning them into something that can be enjoyed day and night makes it so much more special, like this lampshade.
DIY Easy Papercut Lamp Shade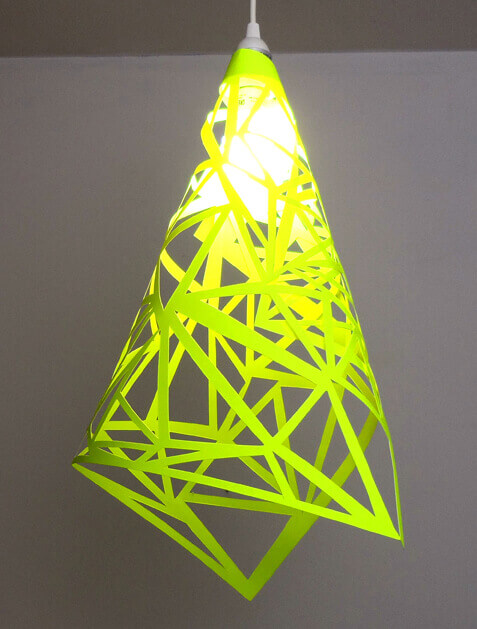 Making lampshades can be pretty expensive especially if you buy a really nice fabric. But with this easy and super cheap way, it doesn't have to cost so much! All you need is some colored paper and scissors or a pen cutter.
DIY Fortune Teller Lampshade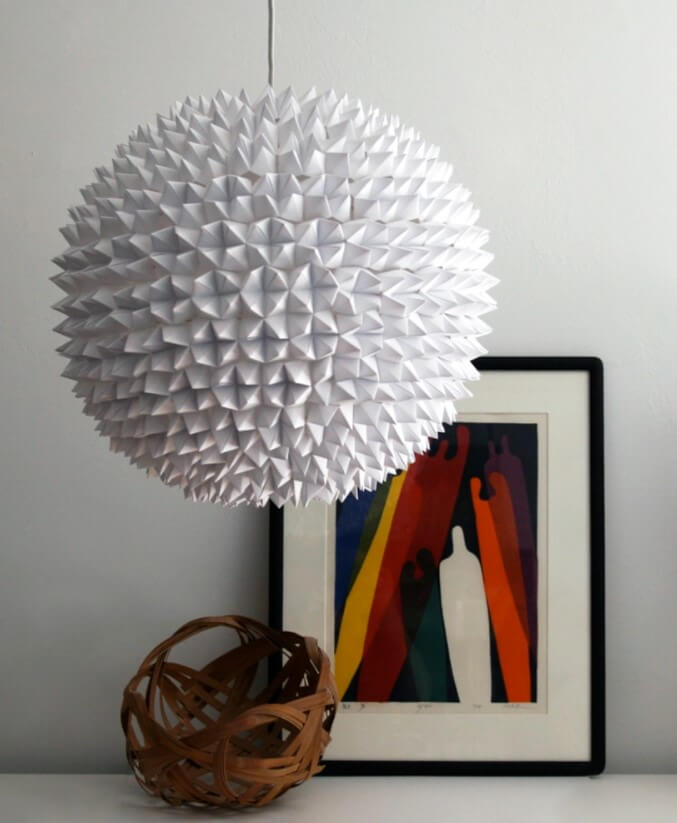 This giant ball-shaped lamp shade has been created by gluing a bunch of fortune tellers all over each other in order to create one cohesive surface which look magnificent!
DIY Pom-pom Lampshade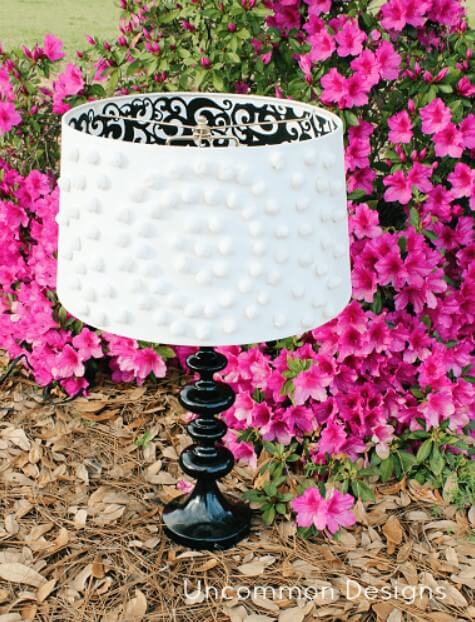 Oh, I love pom-poms! This is such a cool idea for using them. This lampshade idea is perfect if you're one of those people who has this weird obsession with the little fuzzy balls on top of your sweaters so much that it seems like they might just be following you around everywhere.
DIY Lamp Shade from Old Brush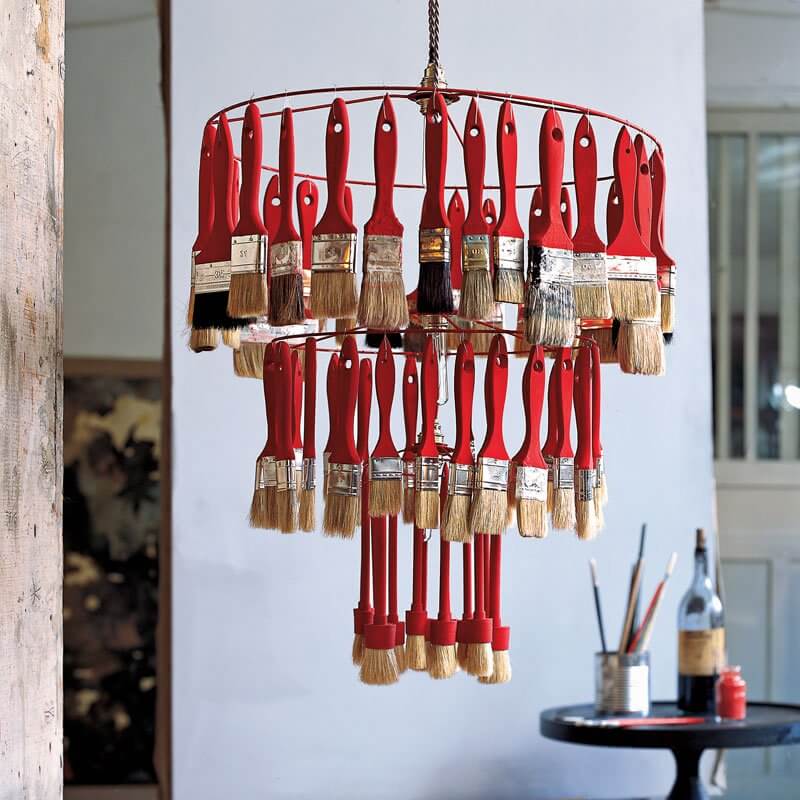 If you have old paint brushes lying around at home, this DIY lampshade is such a cool way to make use of it. You can upcycle them into awesome shade like this one!
The best part about the whole process? No power tools required!
DIY Legging Lamp Shade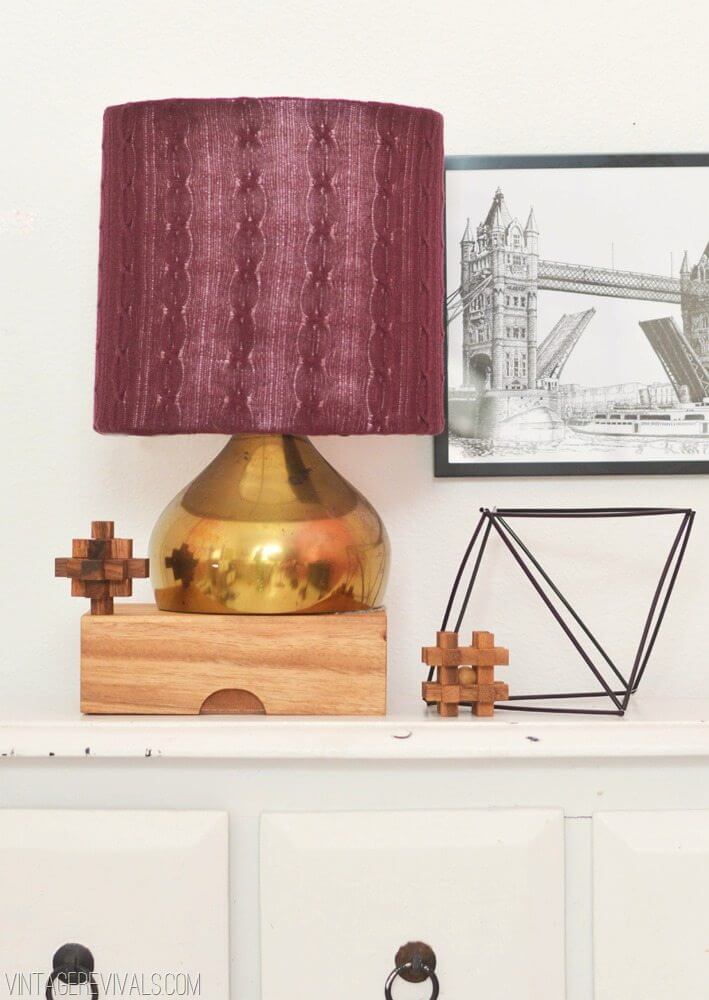 You're not going to find a lampshade like this at any store! It's unique and perfect for decorating your home.
You won't find anything as cool in the stores, so make it yourself with an old legging!
DIY Upcycled Lampshade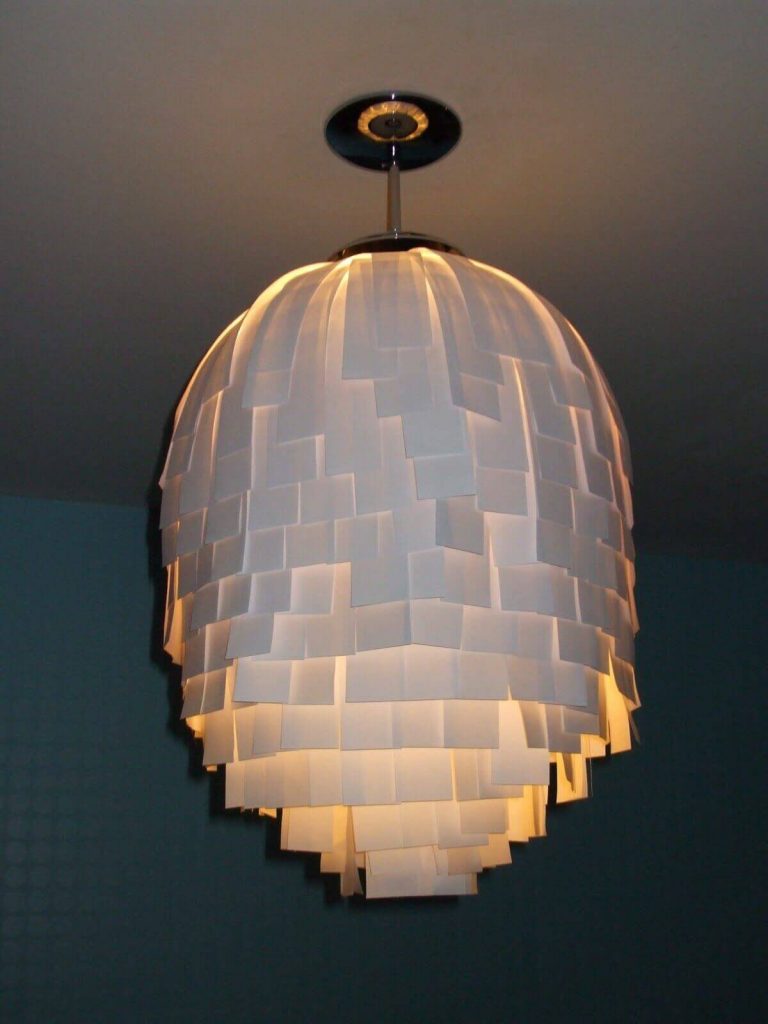 Do you have a paper lamp shade that's looking rather dull and lifeless? Well, now is the time to take it from drab to fab with this simple upcycling project. Who needs store-bought lamps when we can make our own for free? If I were in charge of all interior design decisions at home, my house would be filled with these beauties because they're so easy on your wallet AND earth friendly as well.
DIY Burlap Lampshade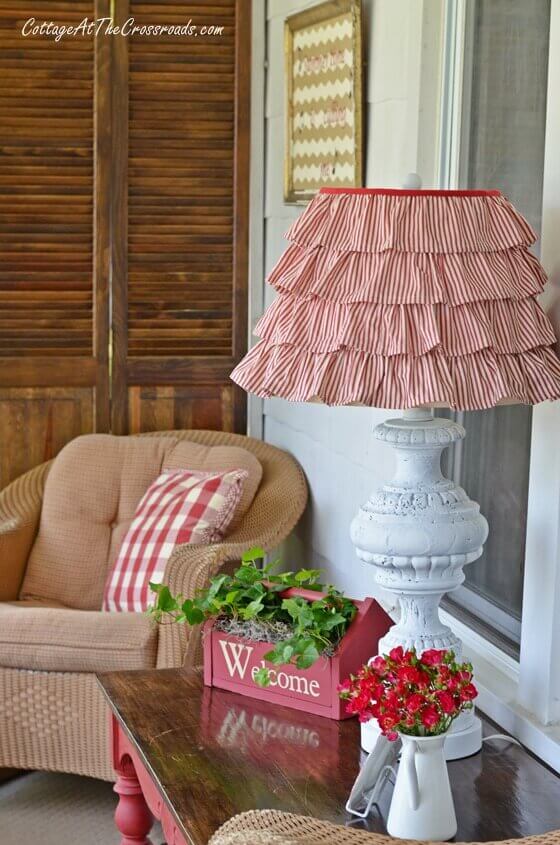 If you're looking for a shabby, country look to decorate your living room or home office, this DIY ruffled burlap lampshade could be the perfect choice! The instructions are simple and gives many different options, so it's easy to customize.
DIY Thread Lampshade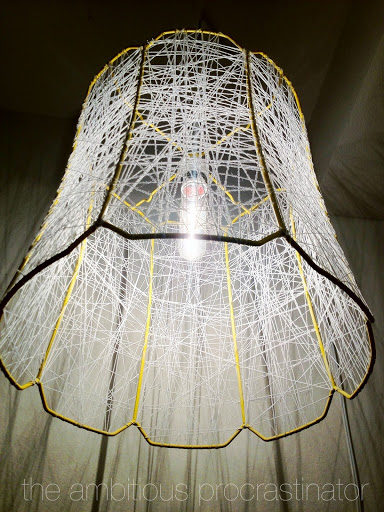 I used to be kind of scared of spider webs, but this lampshade makeover has changed my perspective. It's a really cool project because string is used as an artistic material in it…which actually looks like a web!
DIY Doily Lampshade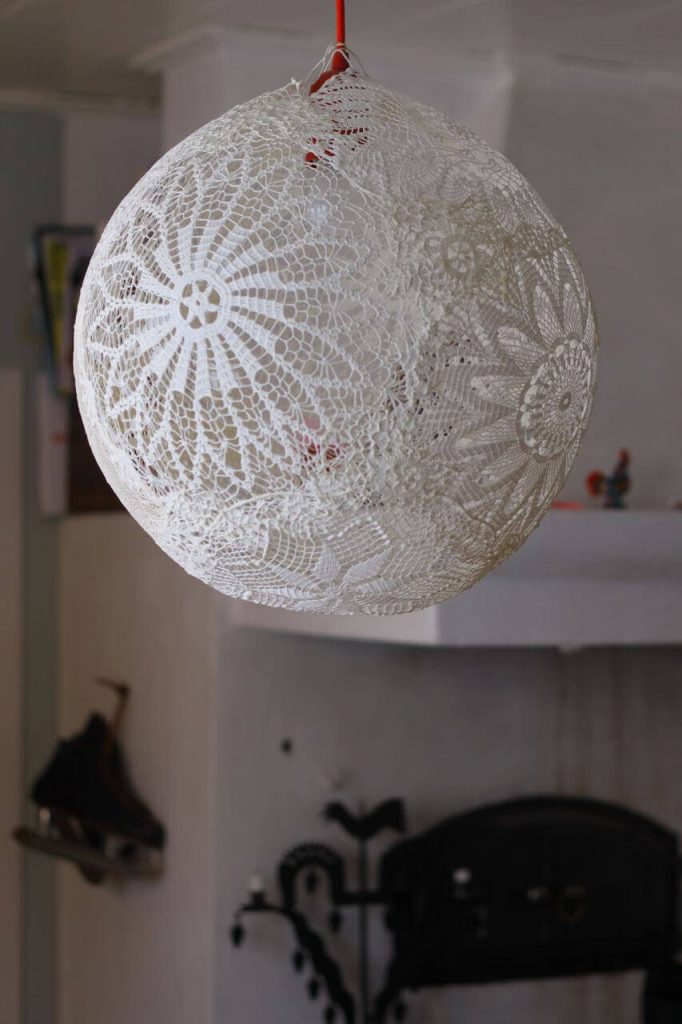 You can make a lampshade out of old doilies and it's pretty cool! All you need to do is just glue them on a balloon, then once the glue dries up, pop that balloon right off to show your creation!
DIY Flower Lampshade from Fabric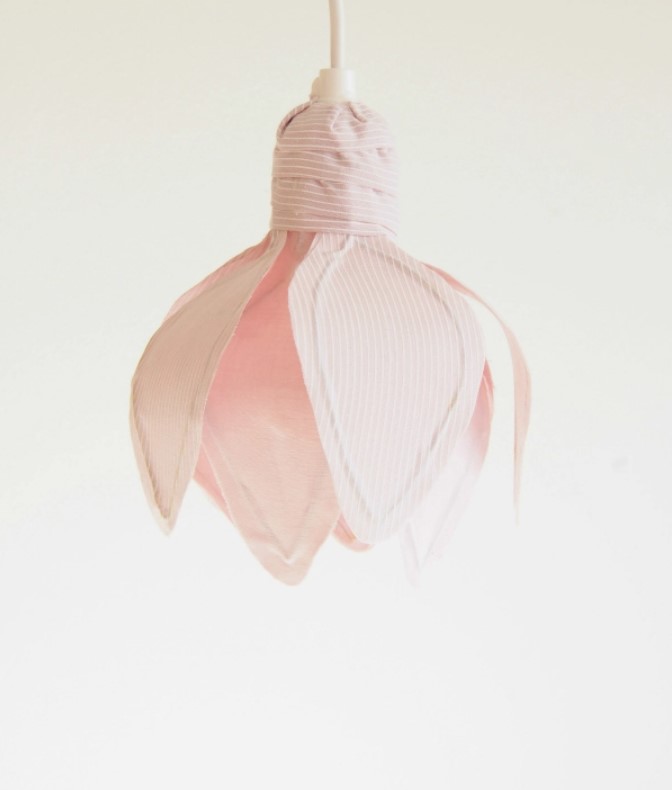 This cute-looking lampshade looks like a giant flower. You can make one if you have unused fabric at home – it's surprisingly easy! All you need is some leftover material and the willingness to give this project your all, in just about 30 minutes time or less (depending on how many steps are involved).
DIY Balsa Wood Lampshade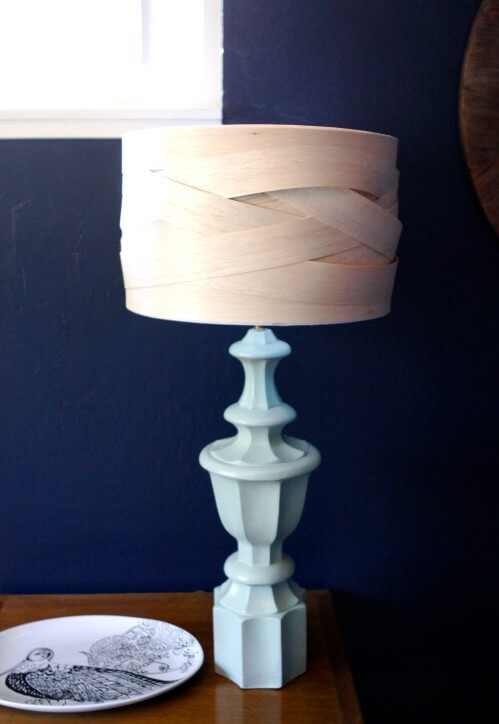 This beautiful lamp shade is made of balsa wood and it looks great on mid century modern rooms! All you need to do is just wrap an old lamp shade with balsa sheets, cut them up into pieces that will fit the shape of your original shades, glue them strongly onto each other.
DIY Lacquered Lamp Shade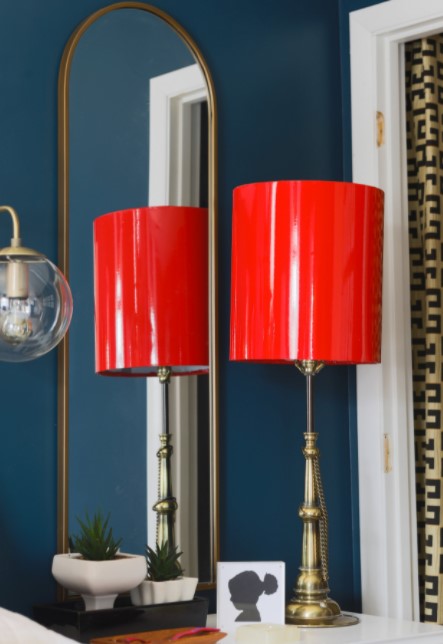 In this DIY, you'll get to craft your own lamp shade with an easy-to-follow tutorial. You will need a styrene sheet, vinyl sheet, and two lamp shade rings. Click the button below for the detailed tutorial.
DIY Sconce Shade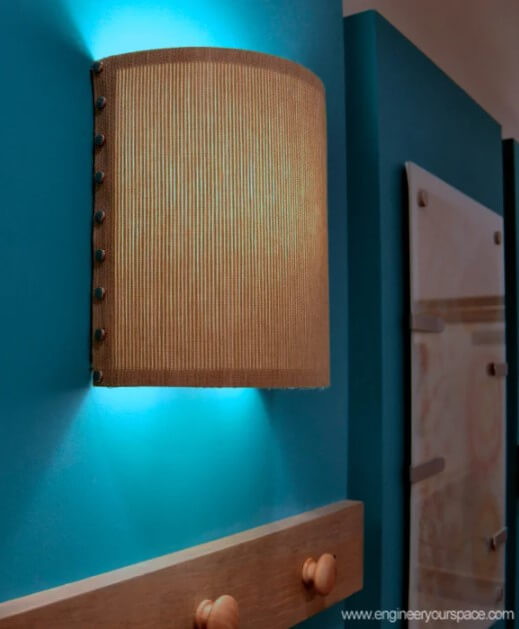 Did you know that it's possible to make your own sconce shade? It is not an easy DIY to follow, but the result is amazing. All you need are some materials like a panel curtain, aluminum sheet, embroidery hoop, etc., see more instructions below.
DIY Grain Sieve Lampshade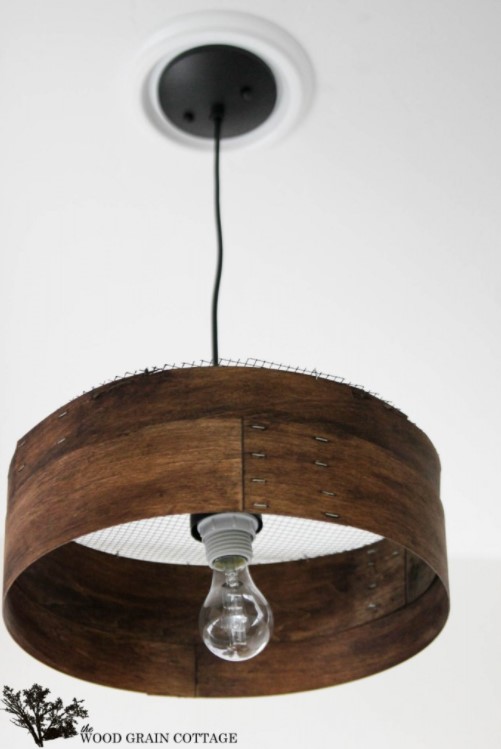 Give your room a new look with this DIY lampshade made from old grain sieves! It'll give any space an industrial feel and make it seem authentically rustic.
DIY LEGO Lampshade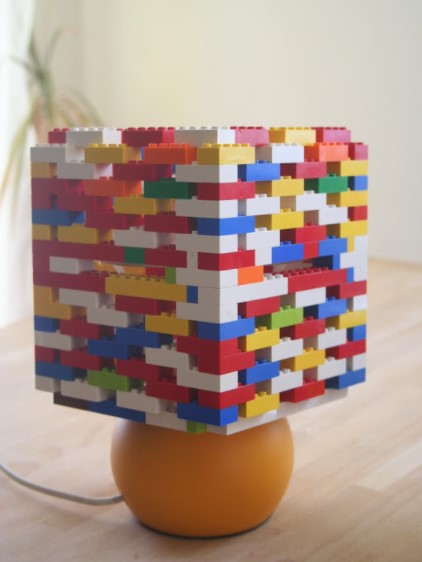 One of the coolest things you can make with LEGO bricks is this lampshade. All you need to do is follow the steps below and voila! You have a one-of-a-kind lamp that will light up your room in no time at all.
DIY Upcycled Rattan Style Lampshade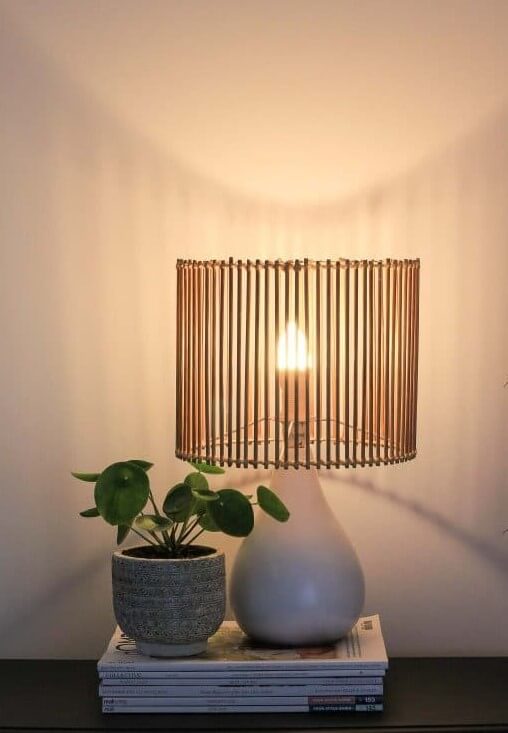 This rattan-look lampshade is an upcycled from old lamps. It looks gorgeous! While it may look like a rattan, the material is actually wooden dowels that have been intricately woven together to create this modern and stunning looking design.
DIY Small Cute Ribbon Lamp Shade with Pom Pom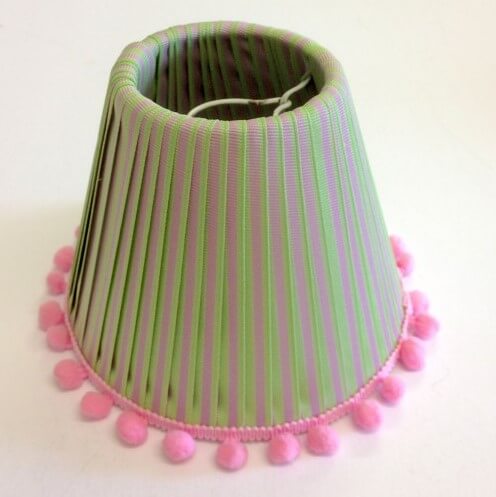 This project is a 5-inch small and easy DIY lampshade made from ribbons. The maker adds an adorable pom-pom on the top for that extra bit of cuteness!
DIY Chalkboard Lampshade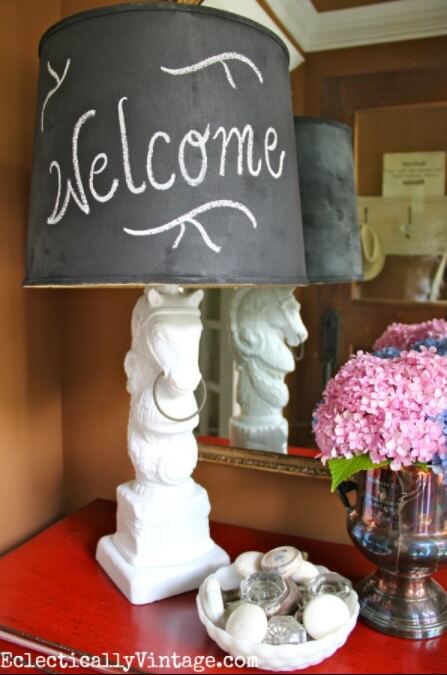 This chalkboard lampshade could be a perfect way to welcome guests and personalize your living room space. Write anything on it from "welcome" to the name of an event or maybe even say hello with a little drawing!
DIY Lampshade from Book Pages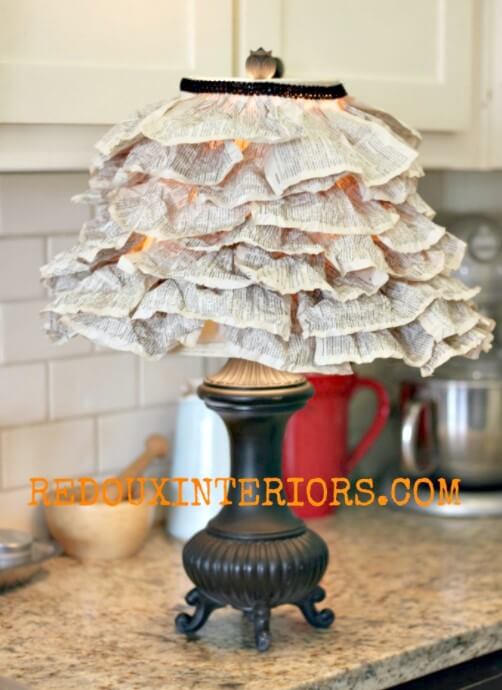 Have you ever seen a lampshade made out of paper? Get creative and use an old book to make one yourself. You can tear, crinkle, and ruffle the pages then glue them together from the bottom to the top.
DIY French Ephemera Lamp Shade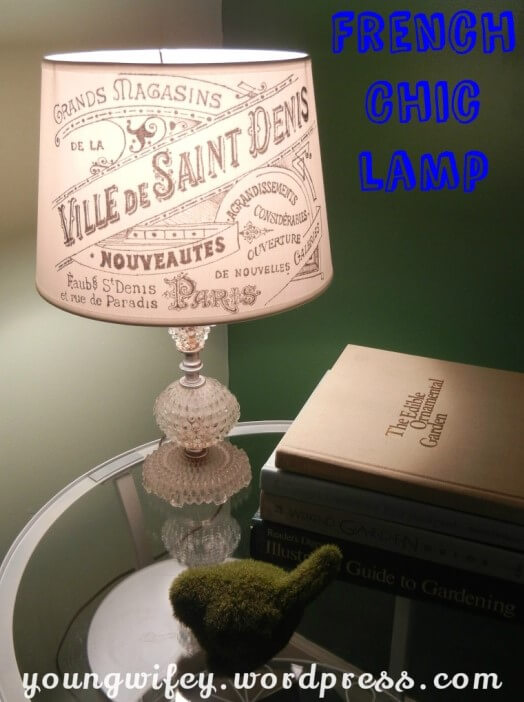 This DIY lamp shade has an amazingly vintage vibe to it with this perfect French Ephemera print on the front that just makes me want to curl up in bed for hours reading my favorite book again.
DIY Lampshade from Paint Stir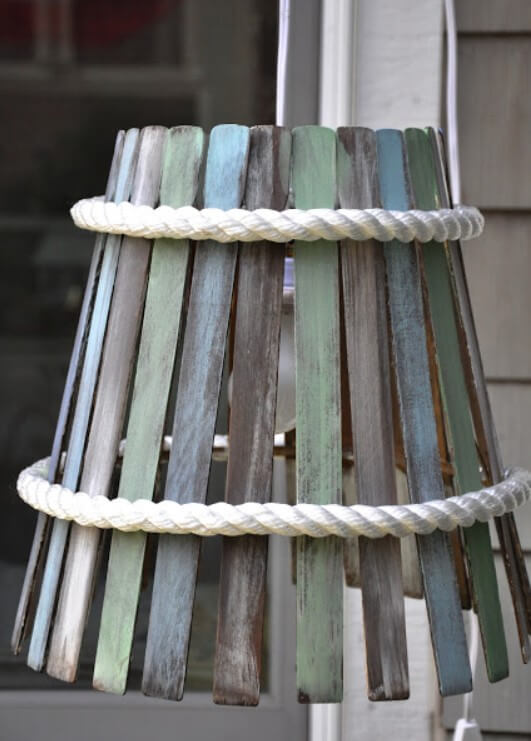 Do you love rustic? Then this DIY lamp shade idea is for YOU! It's made of a stack of paint stirs, an old frame from your lampshade and glued together with hot glue. I love how the nylon rope is added to give a nicer finish. What do you think?