Are you looking for a new lap desk that will give you more space to work and be productive? Instead of spending all the time and money on an expensive one, why not make your own?
We've rounded up 27 DIY lap desk ideas that are versatile and easy to make (well, some do require extra skills, though).
They're perfect for anyone who's low on cash or has a limited amount of space in their home. The best part is that they can be personalized according to what each person needs them for – whether it's as a lap desk, computer stand, writing surface, or anything else!
So go ahead and dive into these creative ideas and get started today!
Multipurpose Lap Desk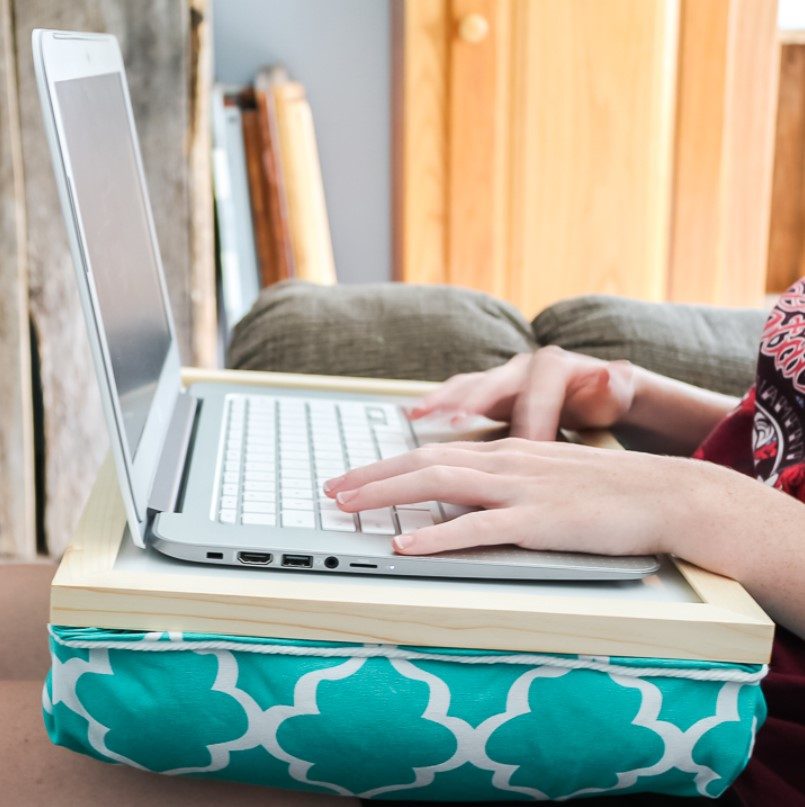 This lap desk is the perfect solution for people who want a quick and easy way to get things done! It can be made in minutes, which makes it great for busy professionals or students on-the-go. Not only does this provide space to work, but also doubles as a small whiteboard on the surface.
DIY Portable Lap Desk with Storage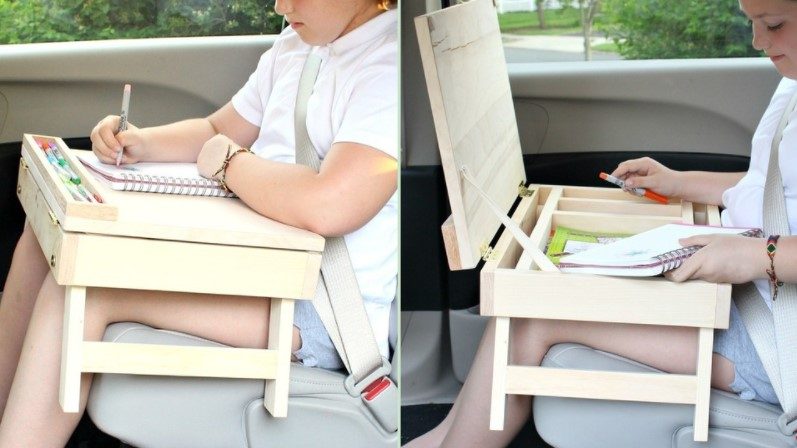 This DIY lap desk can go anywhere with you! Whether it's in bed, on a road trip, or even just at home watching TV – this lap desk is versatile to accommodate your needs. Plus, it has a foldable legs and extra storage which will be helpful when you're mobile.
DIY Lap Tray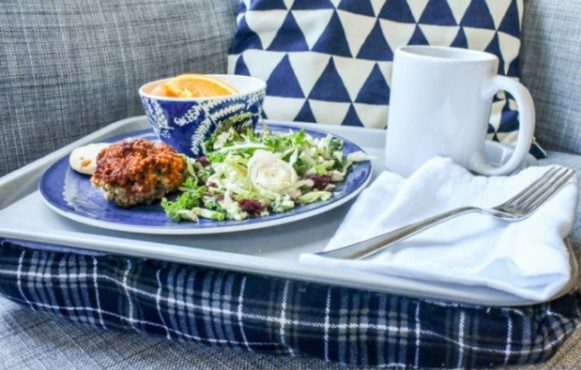 Just because you're on the go doesn't mean that your work needs to suffer. This tray can be used as a food tray, but it also has room for your laptop or tablet so you don't need to find a place where there's power!
Shaker Lap Desk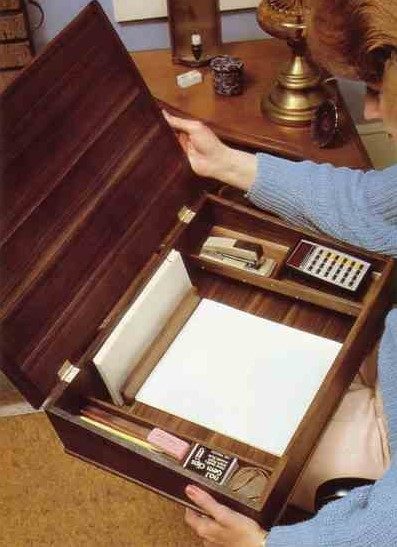 This DIY lap desk is a great project for someone looking to add some Shaker-inspired furniture into their home. The simplicity and functionality make this an ideal addition, without adding any unnecessary embellishments that would be distracting.
Easy Lap Desk with Storage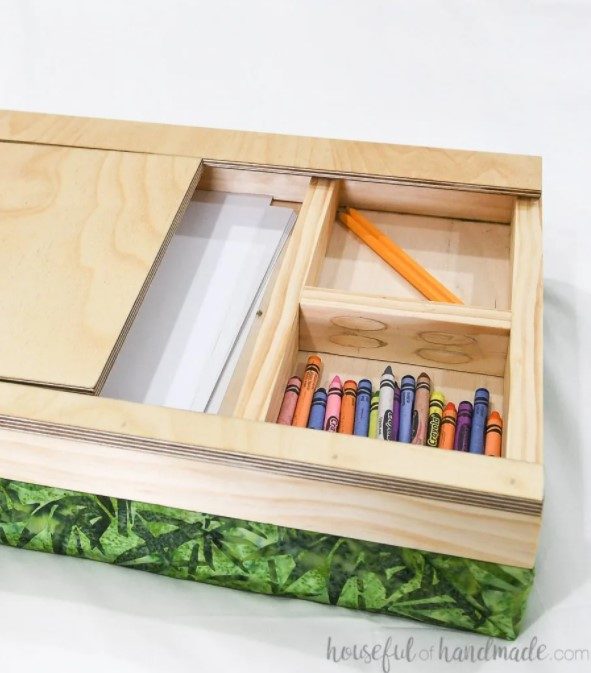 Want to build a simple lap desk with storage? Then, this project is perfect for you. You will need 1×2 boards to make the frame, and 1/2″ inch plywood to make the top and bottom. For the bottom pad, you can use a soft foam pad and some fabric to cover it. No sewing required!
DIY Wood Top Lap Desk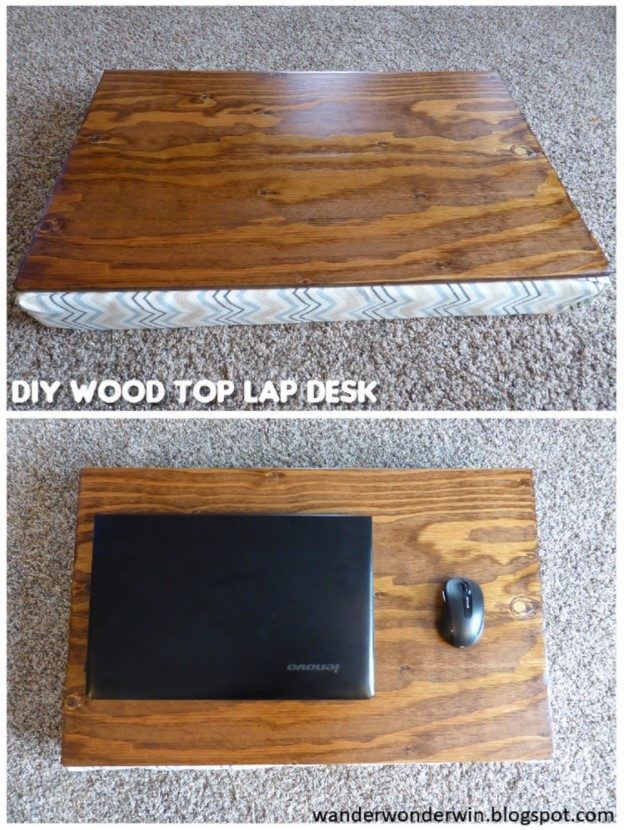 This is the simplified version of the previous lap desk. Same function, same versatility, the only difference is that it doesn't have storage in it.
DIY Lap Desk with Hidden Storage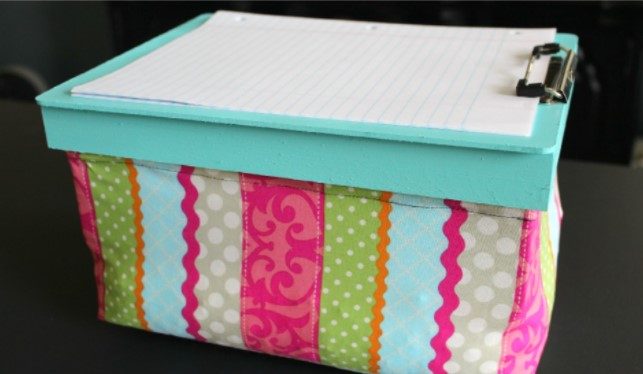 Imagine your next writing session on the couch, or in bed. You're not fighting to keep papers still and you have everything close at hand with this handy little lap desk that features a clipboard on it!
DIY Lap Desk Pillow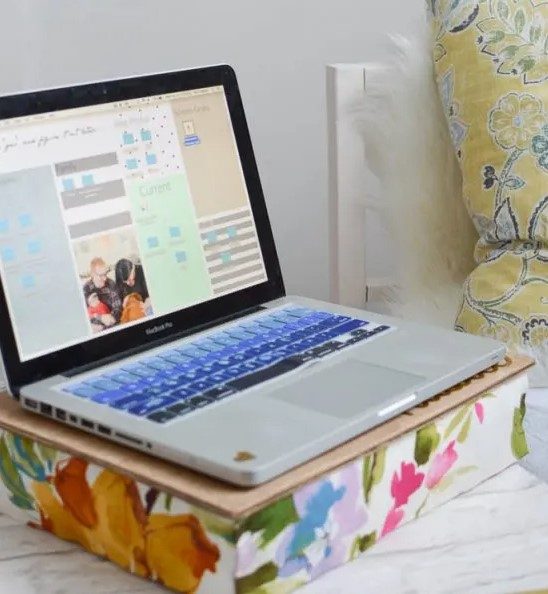 Don't let your desk hold you back! Make a DIY lap desk pillow from just an old sheet and some elastic. It's the perfect solution for when you're working on your laptop in bed or want to work outside but don't have a table at hand – plus, it doubles as a cushion so you can get comfortable anywhere.
DIY Laptop Tray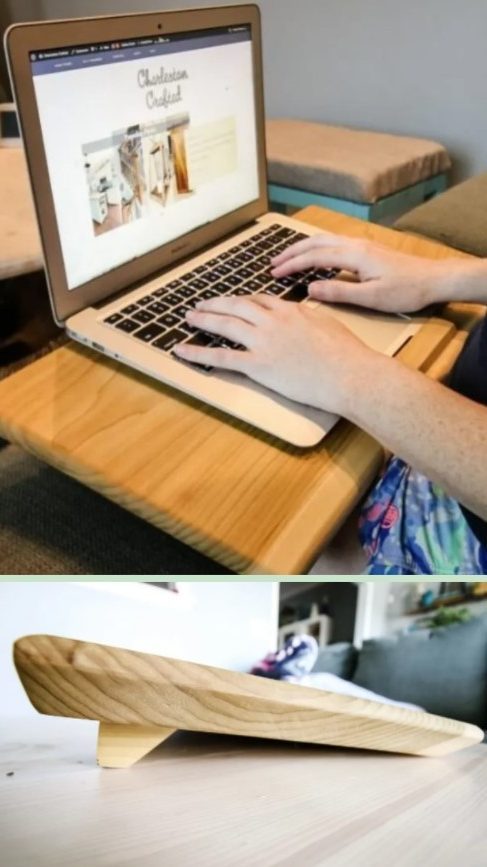 In this tutorial you will see how to turn a slab of wood into your own coffee table laptop tray. This is perfect for those who like working in their lap or propped on the couch, as it props your computer up at an angle that makes typing even more comfortable!
Repurposed Cupboard Doors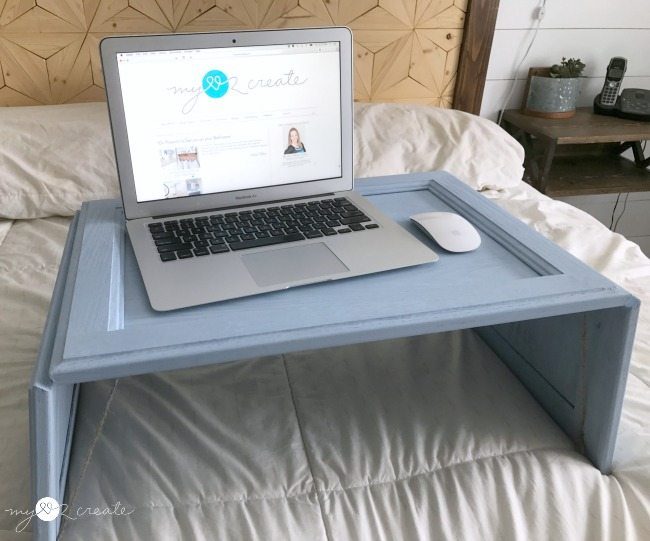 If you're looking for a new and creative way to use your old cupboards, here's one idea. You'll need three doors from an old cabinet (one door will serve as the table top), two more pieces of wood, paint color(s) of choice, and nails or screws with which to attach all items together. Once everything is assembled in desired shape/design then it needs just be finished by painting!
Foldable Lap Desk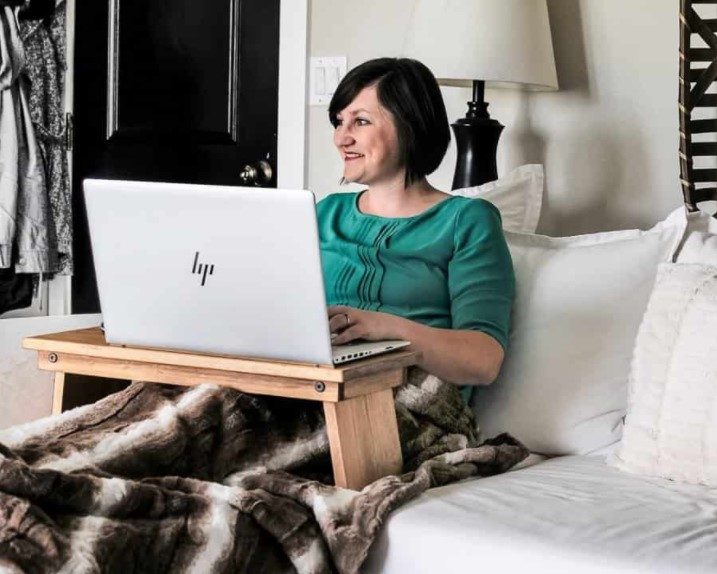 This DIY foldable lap desk will keep your laptop or tablet safe and sound while you relax on the couch! You can also use it as a bed tray table so that when breakfast is served in bed, there's no worries about spilling. With its foldable design, this lap desk is easy to store under furniture or behind doors too.
DIY Lap Desk from Piano Bench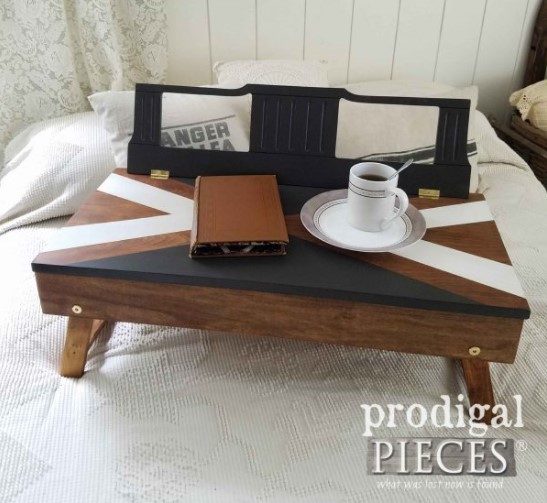 Many old pianos are just sitting around collecting dust and costing their owners money to store them. But with this tutorial on how to make your own lap desk from an old repurposed piano bench, you'll be able use one more time without having to keep paying rent for storage space where they're taking up valuable room.
Refurbished Lap Desk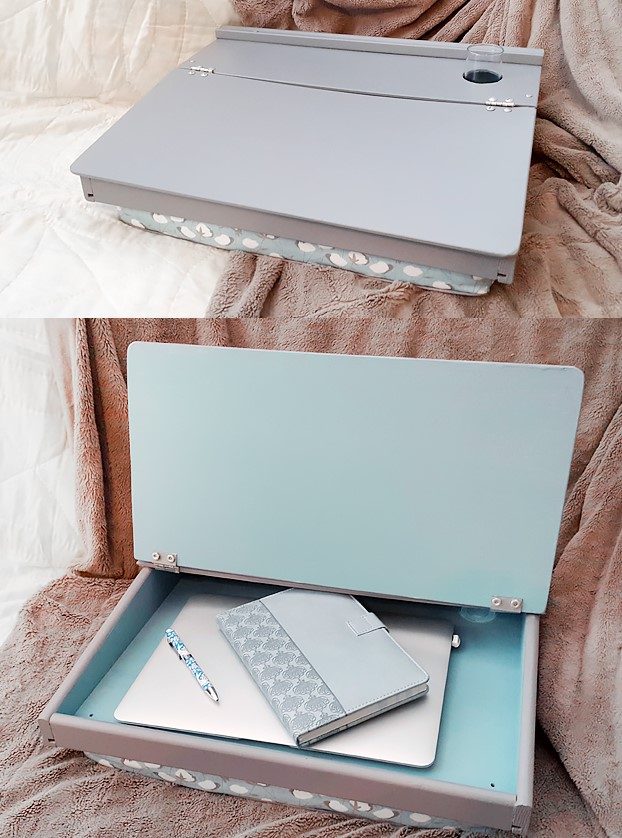 This lap desk is very straightforward. You have a desk, a simple storage, a hole for pencil holder (which is brilliant), and cushion on the bottom. While this is a refurbished lap desk, you can actually make one that look exactly like this.
Whiteboard Lap Desk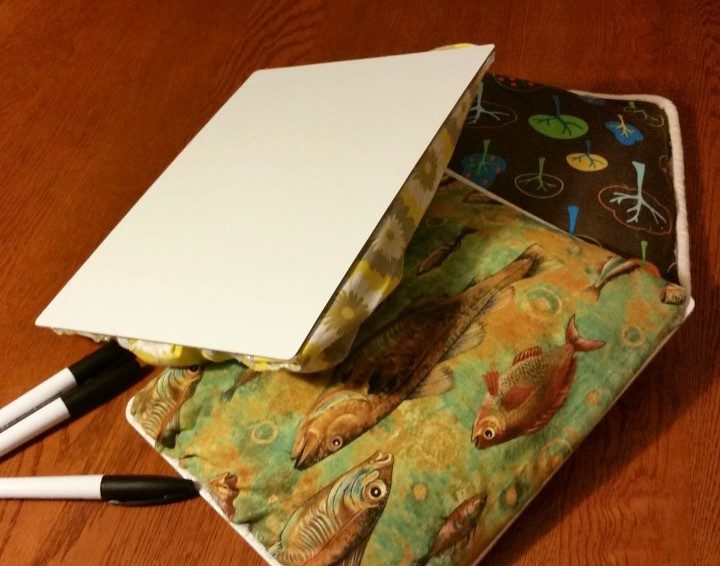 Using a whiteboard for lap desk surface is a clever idea that will keep you productive. If you're using your laptop or tablet, the whiteboard gives an excellent surface for taking notes and erasing them when done. It's very useful if you want to take note while watching TV or webinars!
Live Edge Slab Lap Desk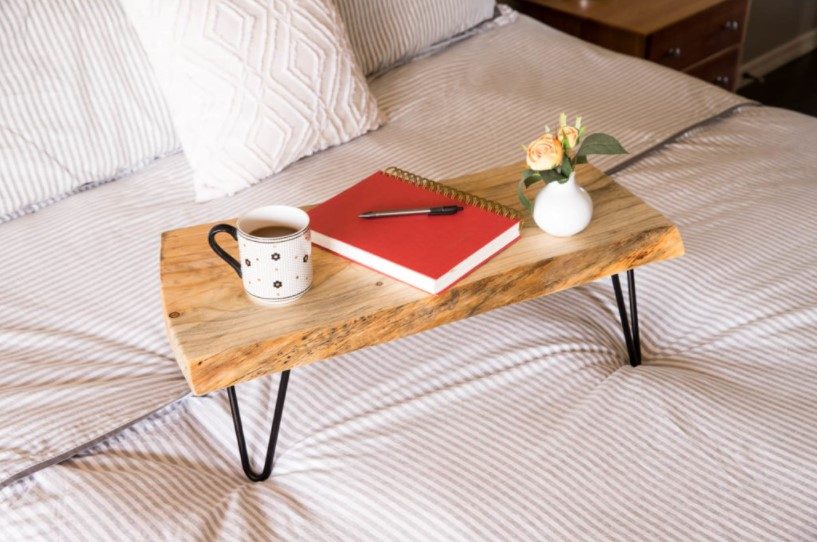 You won't want to leave your new DIY lap desk on the floor when you could have a stylish, personalized workstation at home. The tutorial below will walk through all of the steps needed for building this piece so that it has an industrial look and is ready for use in any room!
Wood Hairpin Leg Lap Desk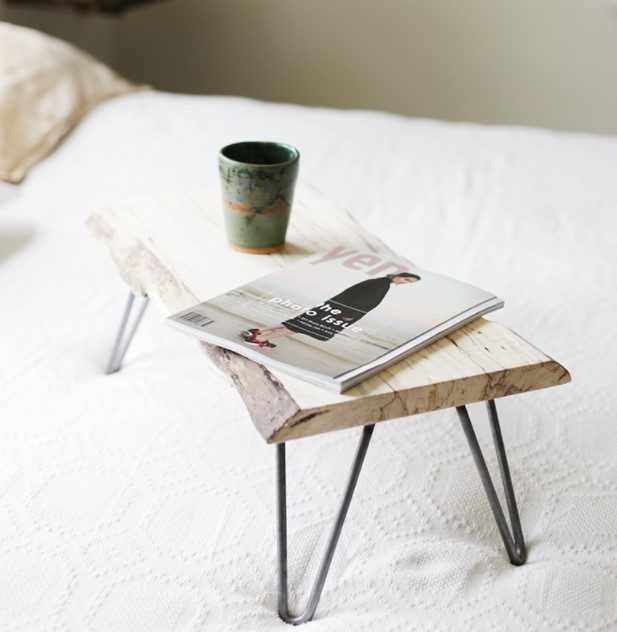 If you want to build a lap desk, make it one that is built with style. This DIY live edge slab and hairpin legs design has the same elements as the previous project above; only this time we have different finishing techniques on each side of the table top for an interesting contrast between colors.
DIY Angled Lap Desk
The ergonomic lap desk is the perfect solution for a variety of occasions. The angled surface provides better support, which in turn results in less stress on your back and neck while you sit or work at home, school, or any other place where it's not possible to get up frequently.
The soft but supportive triangular shaped cushioning makes this one-of-a kind design more comfortable than ever before!
Folding Lap Desk from One Board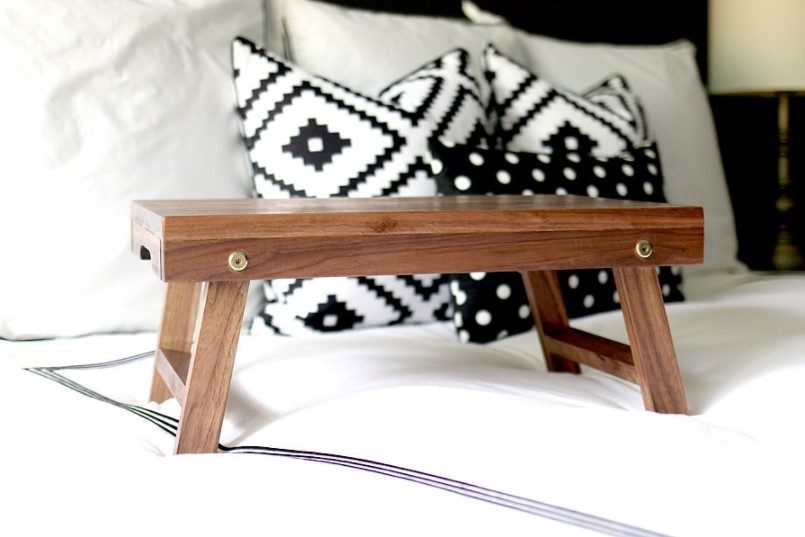 This DIY foldable lap desk is the perfect solution for small spaces. Built with only one 1x8ft board, this project offers a great way to make use of your materials and create something useful on the side!
DIY Sofa Lap Desk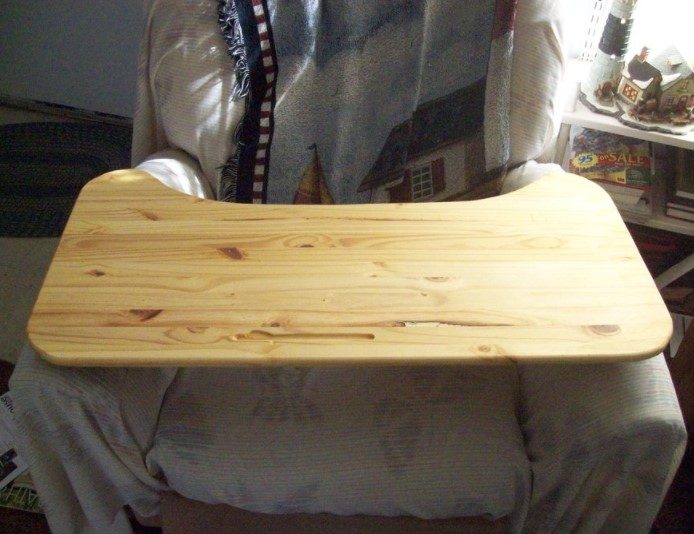 The best part about this lap desk is that there's no right or wrong way to make it. You can use any kind of wood and cut out a shape you like. Have fun and get creative!
DIY Super Simple Lap Desk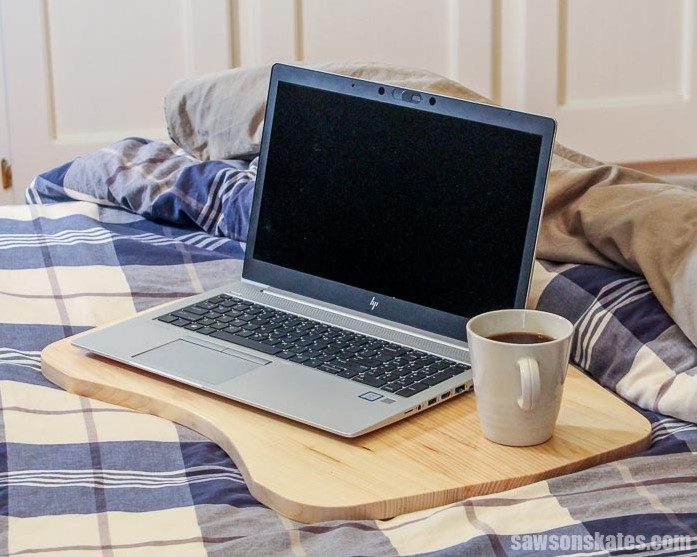 You can get comfortable and productive with this DIY lap desk. This project is easy to make, economical (only $10), and perfect for any situation where you need a flat surface for laptop, paper, or tablet but don't have the space on your back!
Bent Plywood Lap Desk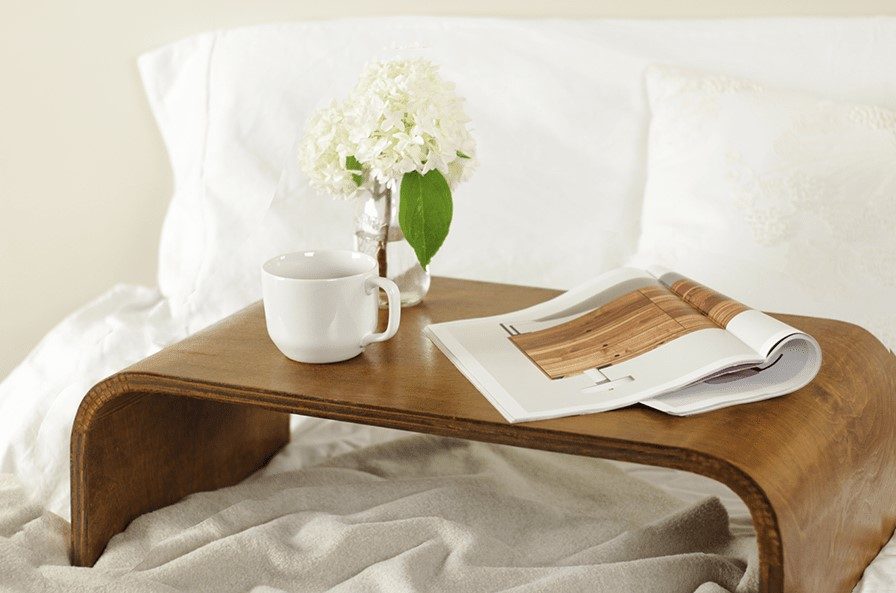 Yes, you heard that right. You can bend plywood and turn it into a beautiful lap desk like this with some special skills in woodworking! It's not always easy though, especially when it comes to making kerf cuts. But if you have the skill and the tools, it is worth to make!
Custom Fabric Lap Desk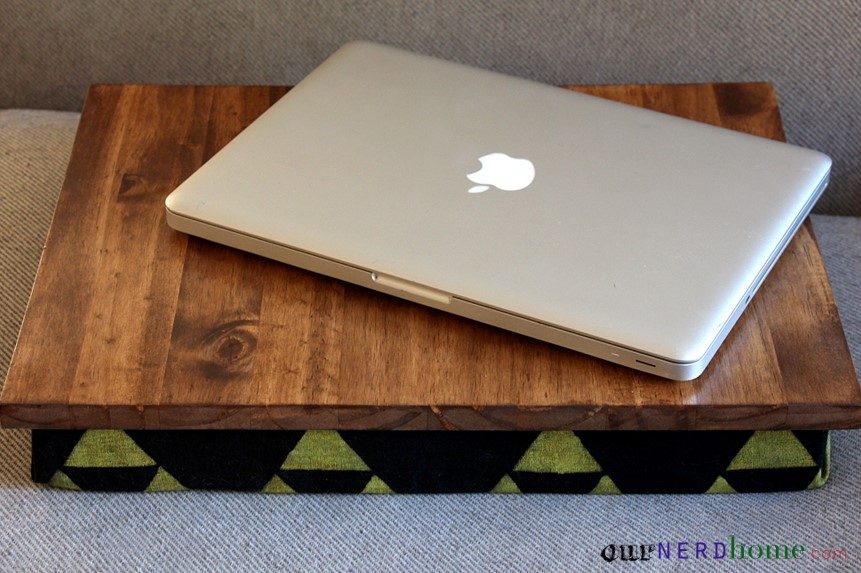 A lap desk is a wonderful tool to have when you want to work on the go. This one has soft foam which will protect your legs from chair arms and hard surfaces while also providing comfort for long hours of reading. The wooden base provides stability with its non-slip surface so it doesn't shift around as much when typing away! What's even more special about this particular model is that unlike any other lap desk, this one has a hand-painted fabric to give it more personal taste.
Acrylic Lap Desk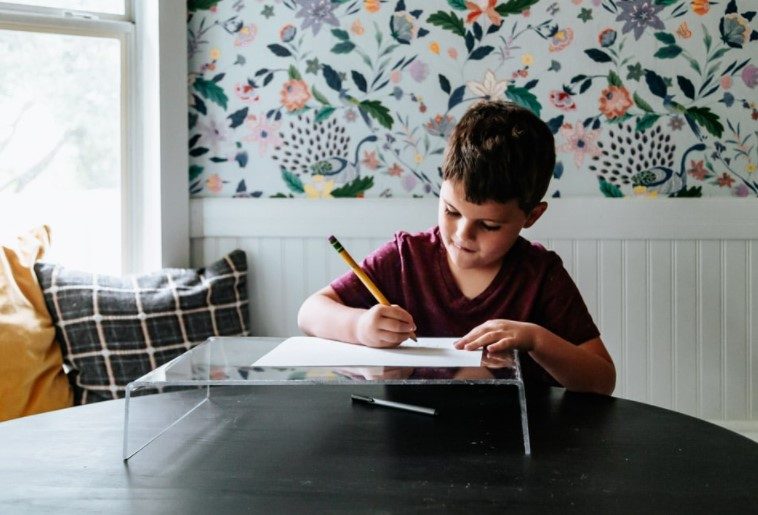 If you're tired of trying to find a comfortable place for your laptop while working or studying, this easy acrylic lap desk might be the solution! This DIY project costs less than $30 and takes less than an hour.
Vintage Hinged Lap Desk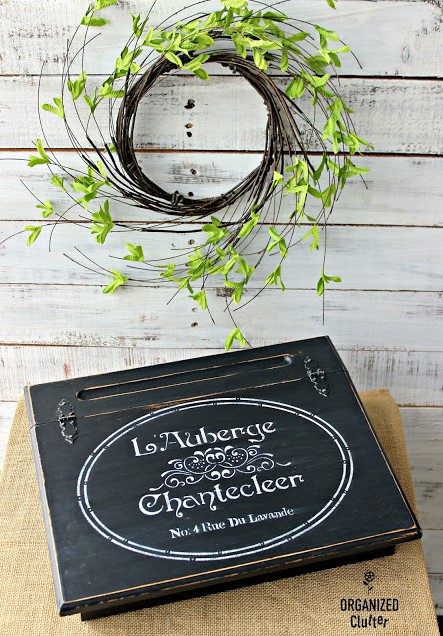 While this is an upcycled lap desk tutorial, you can take it as an inspiration to make your own lap desk. It's perfect for anyone who loves vintage, shabby chic, or farmhouse style decorating!
DIY Vented Lap Desk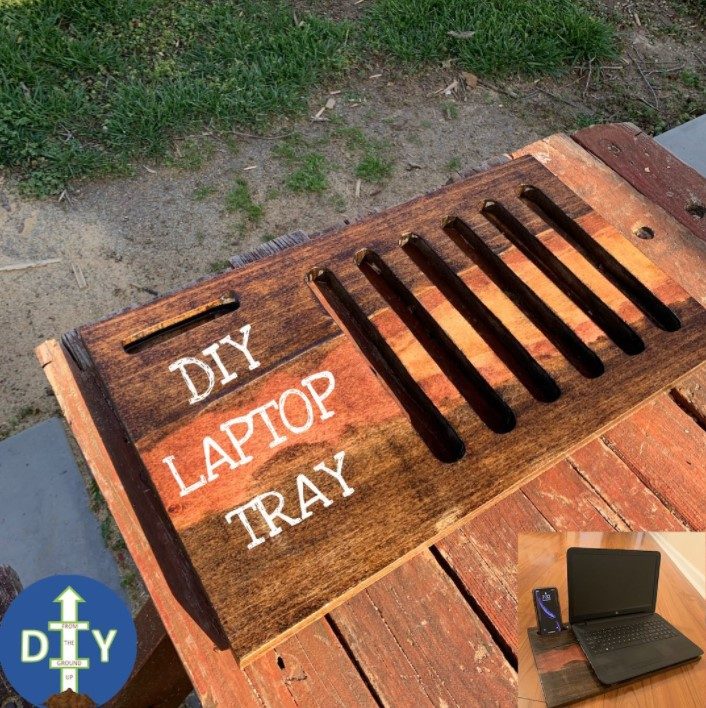 In this tutorial, you'll learn how to build a lap desk that is comfortable to use. This laptop tray features a vented surface that will keep your laptop cool. More importantly, this also has a phone holder to put your phone while working.