Your bedroom should be the most intimate space in your home. And while you can always choose from a wide variety of styles and sizes, it's important to find one that suits your personality or preference best! Whether you're looking for something traditional, minimalist chic, low-key modernist – with DIY platform bed designs there are endless options available at affordable prices.
It doesn't matter whether you're a novice or an expert, these ideas are perfect for all levels of DIYers. Your budget and how much time have will vary depending on the project that inspires you. Still unsure on which platform bed style best suits your needs? Here are some tips to help you build the perfect one-of-a-kind bed.
Rustic Platform Bed for A Queen Size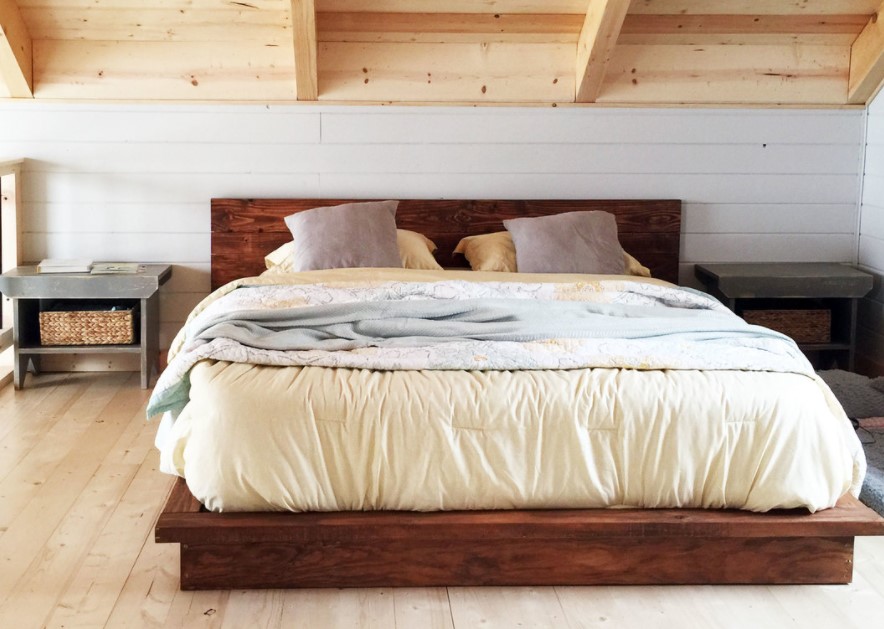 How to make a low-ceiling bedroom look and feel bigger than it is: Use platforms instead of traditional beds, which will create the illusion that your room's ceiling height extends well beyond its actual size. The rustic modern look it provides is versatile enough to work in any home design. You'll be able to save money by using leftover materials from other projects too!
A Simple DIY Platform Bed Project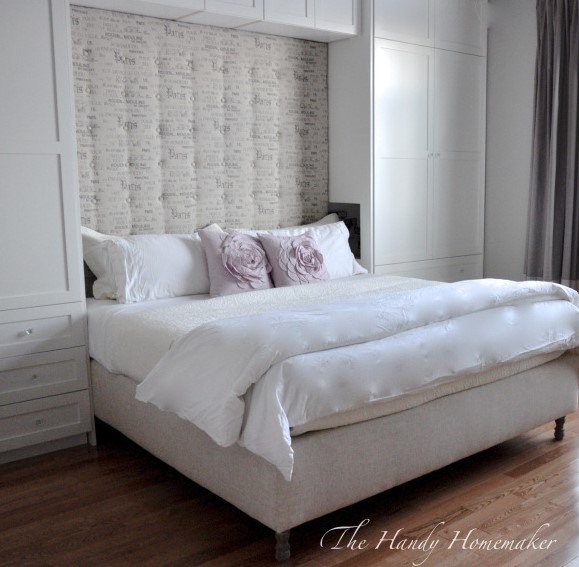 A simple platform bed project for you! You can build it on your own time, and by yourself. It'll take about two afternoons to finish. In addition, this budget-friendly project allows you the opportunity to customize a mattress size that fits your needs as well – making life simpler in more ways than one!
'2-in-1' Platform Bed with Floating Nightstands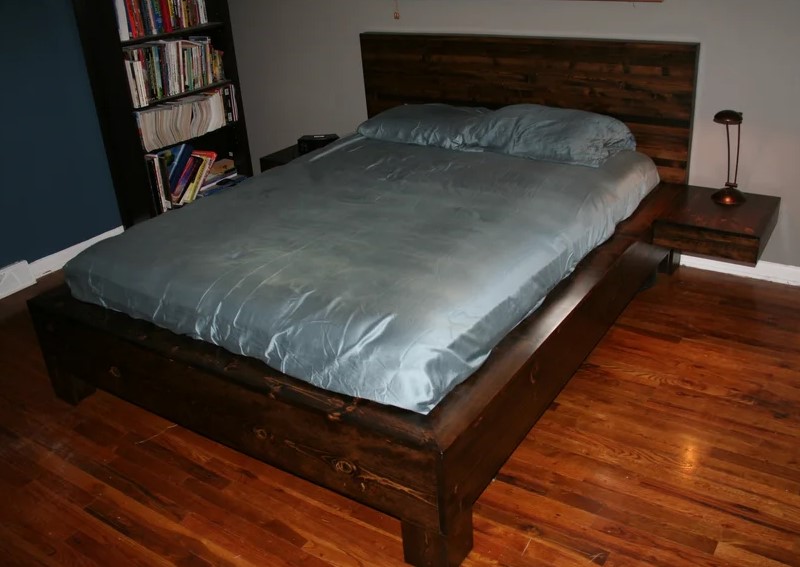 Everybody will love this creative platform bed with floating nightstands. The best part about it is that the cost of materials for building these amazing pieces is only $400! It's perfect for anyone who wants to give their bedroom an update without breaking the bank.
Gorgeous Raised Platform Bed with Stained Wood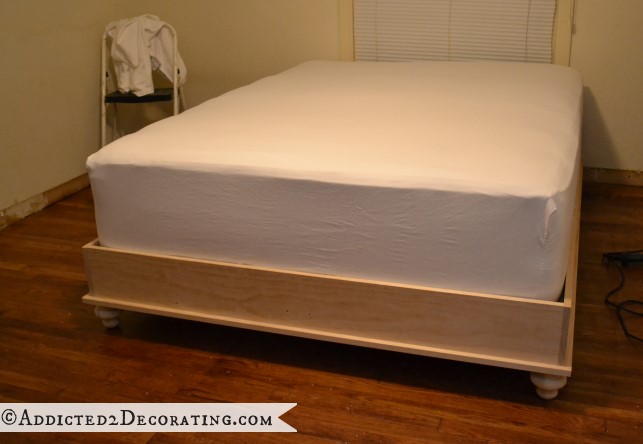 Do you have a problem with your bed still being on the floor? Good news for you, because there is an easy fix. Building your own platform bed has never been easier than it will be now! This DIY project provides step-by-step instructions and pictures, so it won't take much time at all to follow along!
Less than $500 Plywood Platform Bed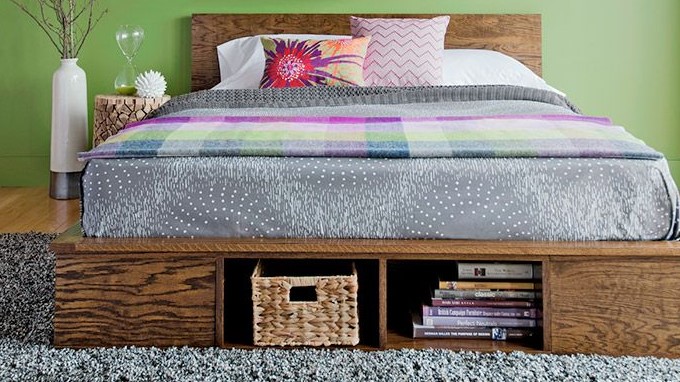 If you're looking for a way to spruce up your bedroom without spending too much time or money, then this is the project for you. This DIY furniture will only take about 2-3 weeks of work to complete; they even have step-by-step instructions on their website if anything goes wrong during construction!
DIY Platform Bed Made of Reclaimed Wood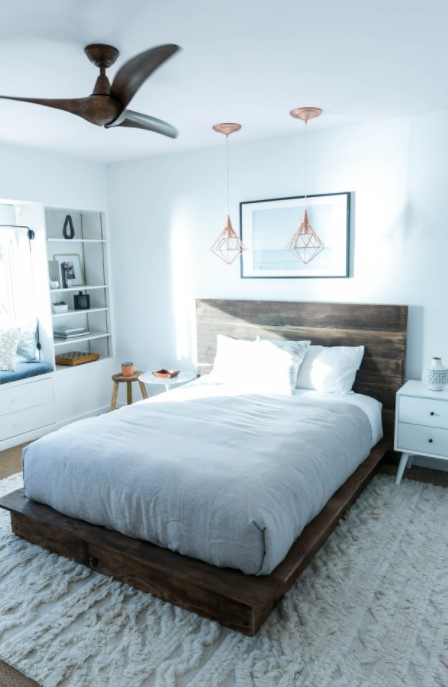 For a project that's both affordable and aesthetically pleasing, it's hard to beat building your own bed frame. Not only does this save you money; the process of finding reclaimed wood from an old barn is exciting in itself! The project is designed for queen mattresses, but it can be adjusted as needed!
$100 Bed Frame and Headboard (The Result Looks Expensive!)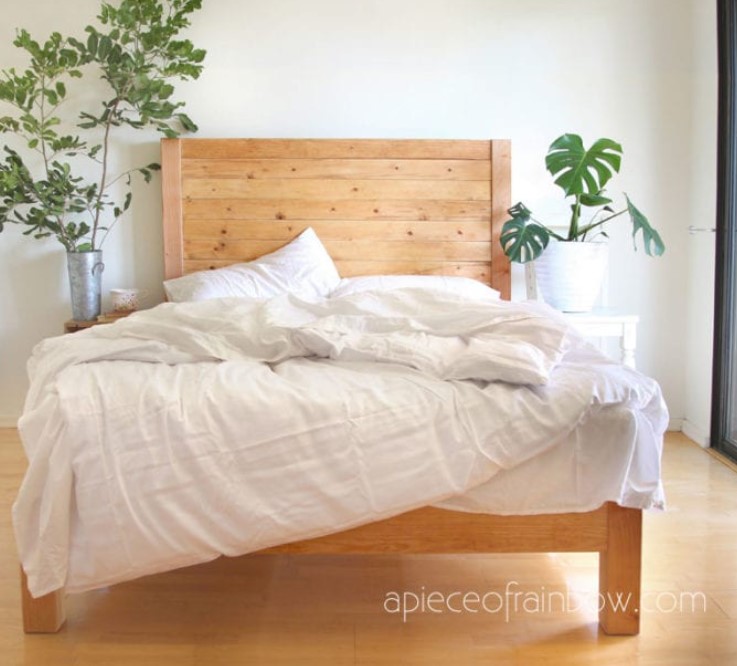 Finding affordable furniture can be quite frustrating. The idea of a thousand-dollar platform bed is enough to make anyone want to tear their hair out! Luckily, you can build the same product at home with just $100 and some simple instructions that will show you how easy creating your own bedroom set really is.
Make A Bed Frame in Easy 9-Steps!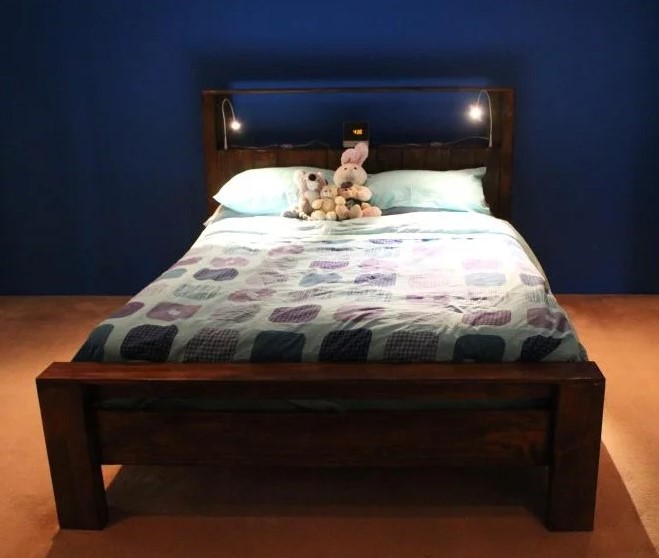 These days, a wooden platform bed may cost over $1,000. Ugh! That's way past the budget. Inspired by the expensive product, the knock-off version can be built for less than half of what you'd pay with an easy construction process–who needs more? It'll even easily assemble when moving out if necessary without any tools required!
Mid-Century Modern Style Platform Bed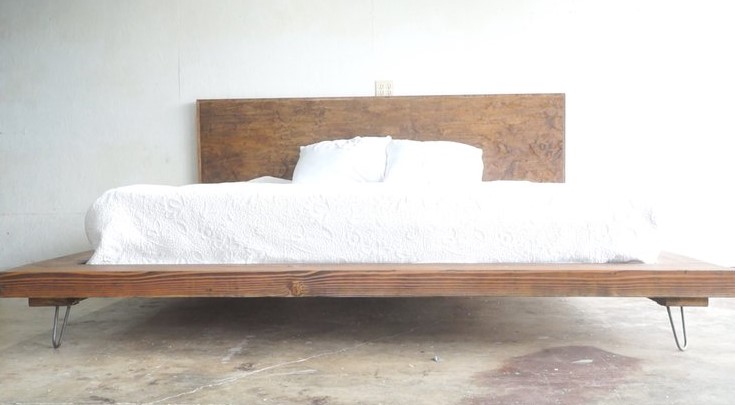 A project that is both creative and exciting. This platform bed has a modern, mid-century, or Japanese appeal with its sleek design. When it comes to the size of your mattress, you can alter this one depending on what meets your needs best! In this case, this one was built for king-size mattresses, so it's perfect if you happen to have that in your home too.
Exciting 3-Tool Platform Bed Challenge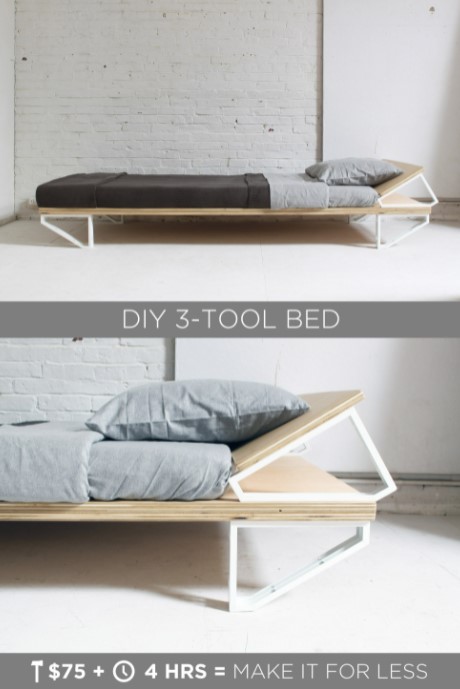 This project is a refreshing challenge because it forces you to use the right tools and not overcomplicate things. The bed design itself, which looks like something out of an Ikea catalog, will be perfect for your living room or a guest bedroom that needs some new life breathed into it.
Walnut Plywood Platform Bed with Welded Legs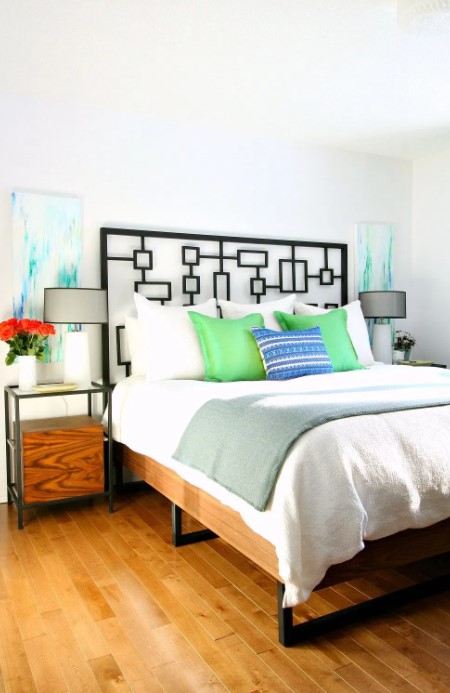 Do you feel like your bedroom is getting too old and needs a makeover? This project is showing a gorgeous remodel with an amazing platform bed. The walnut plywood gives it style and durability, while the welded legs make it unique from other beds like this one on offer at many stores today.
DIY Platform Bed with Nautical Theme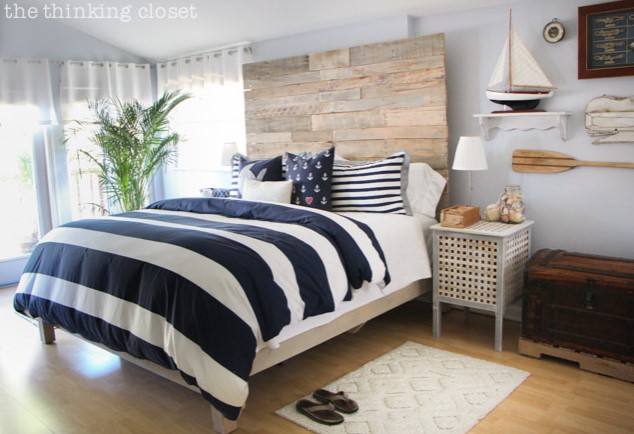 The rustic platform bed and nautical theme combine to create a stunning piece of furniture that is sure to please. The tutorial begins by showing you how to make the design, so be on the lookout for more information when we explore this beautiful project!
A Simple Platform Bed for A Guest Bedroom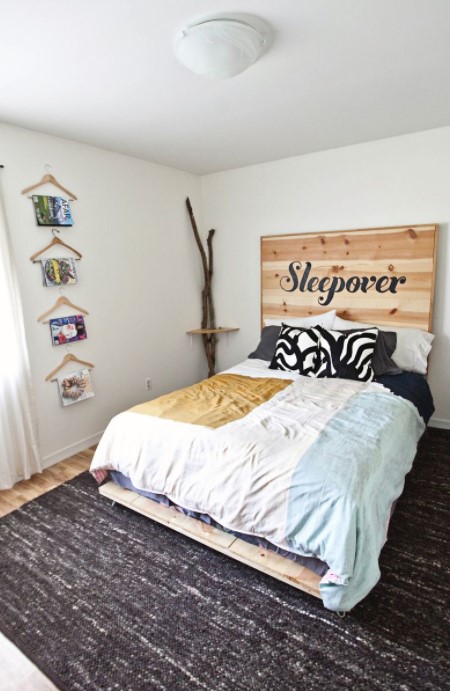 Your guest deserves the best of sleepovers. A bedframe is the first step to creating a comfy living space. With one of these little beauties in your bedroom, you can't go wrong! The hairpin legs give it an added touch of modern elegance without overdoing things – perfect if your guest prefers more low-key decorating styles or feels uncomfortable with too many personal items on display!
Stunning Mid-century Modern Platform Bed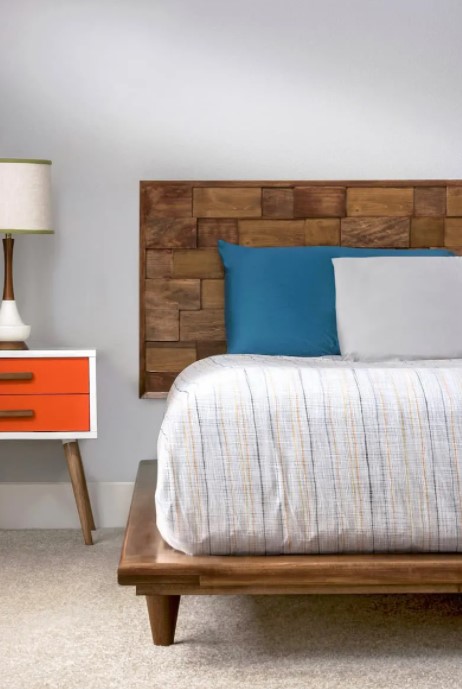 There are so many benefits to building a DIY platform bed. It saves you money, looks great in any home's design, and is much more customizable than a store-bought piece of furniture. This incredible mid-century modern platform bed was inspired by the looks of an old favorite, but it's all-new!
Metal Bed Frame Upgrade for A Fresh Look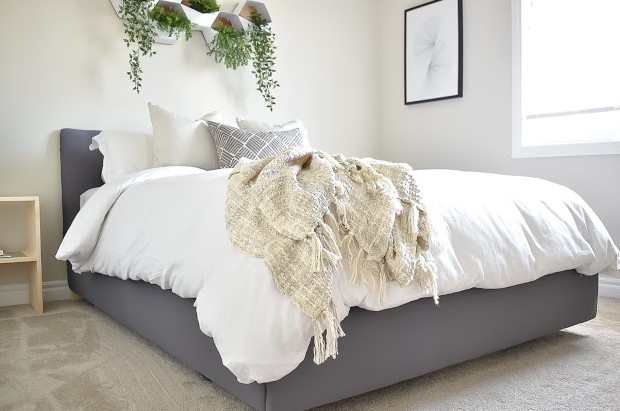 Trying to freshen up your look? Give this bedroom makeover a try! The bed frame used to be just metal, but now it has an elegant faux surround. This simple change can drastically improve the overall appearance of any room and costs less than $100 per installation – what are you waiting for?!
A Budget-friendly DIY Platform Bed for $175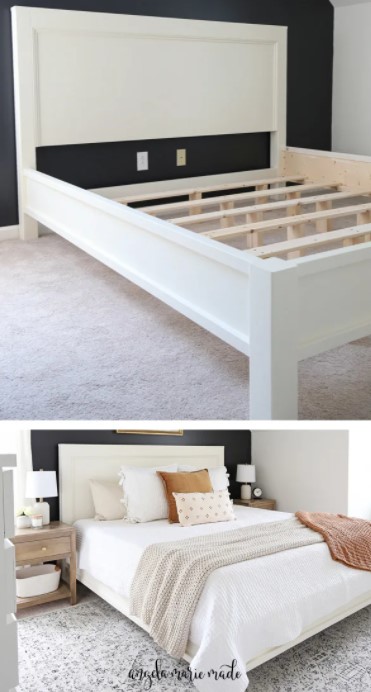 You might be tempted to take this project on for just $175, but what are you getting? You'll get a modern and stylish bed frame that is sure to make others envious–what more could you ask for!?
Simple Platform so the Bed Isn't Lying Directly on the Floor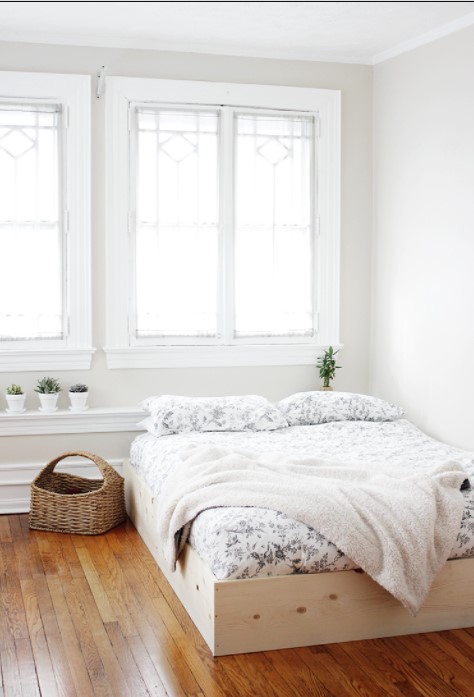 When you're looking for a cozy and warm bed, find one that lays on the floor. However, to avoid any potential damages to your perfect mattress, build some kind of platform or frame for your bed! It might seem like an insignificant chore but it makes such a big difference.
From Box Springs to Gorgeous Wooden Platform Bed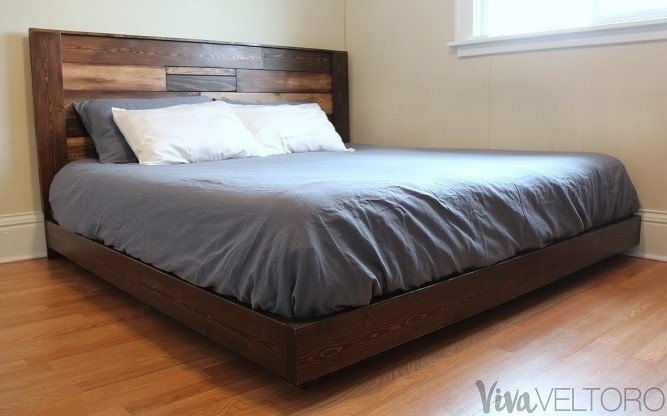 It's time for an upgrade when it comes to getting rid of those old box springs. You may not have known this, but you can actually make your own bed frame! This tutorial will teach you how to do that and it's surprisingly easy. Accomplish the task of replacing your box springs with a bed frame in just a few steps!
DIY Platform Bed Inside An IKEA Closet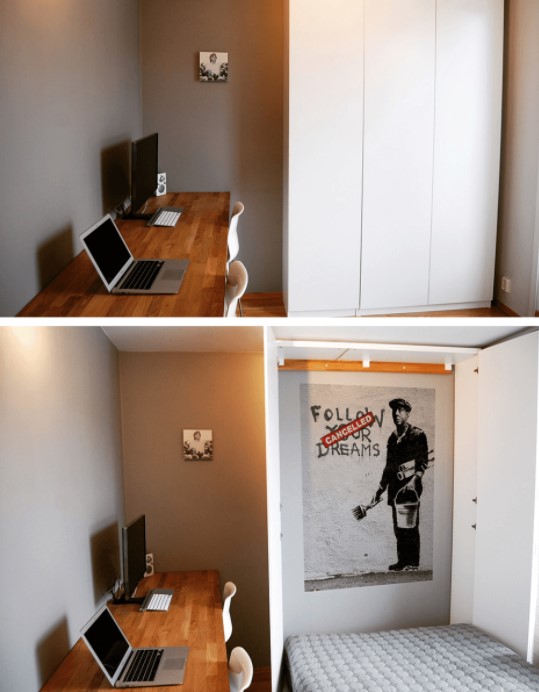 Many people are obsessed with IKEA furniture and it's actually possible to save money by building your own murphy bed. This project will take you through the process of creating a platform bed hidden in an IKEA closet which is also space-saving for all those who want more storage near their beds.
Creative Build of Platform Bed and Headboard from Salvaged Doors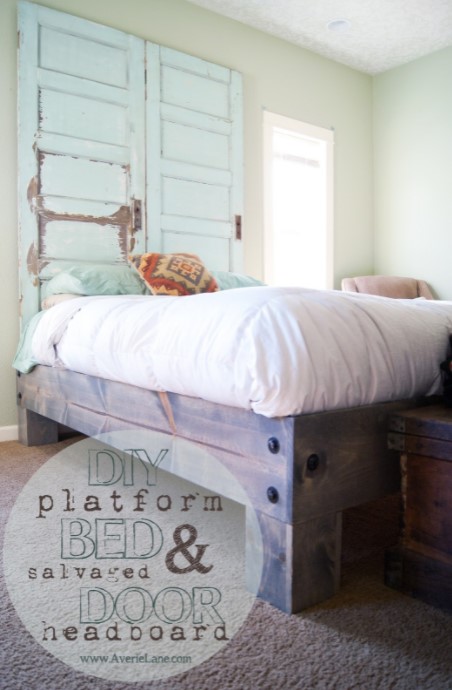 Creativity has no limit – this platform bed and its headboard are built from salvaged doors. That's a great example that something thrown away can actually be an untapped gem waiting to shine…What are you waiting for? Let's get started!
Platform Bed with Natural Edge Headboard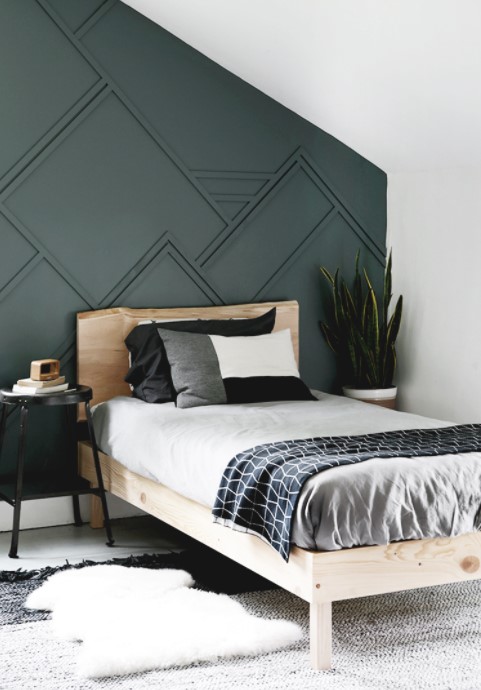 If you're looking to add that much-needed warmth and coziness to your home, consider adding a wood headboard to your platform bed. This tutorial shows how the natural edges of the board make it feel like 'home' no matter where it is placed!
Build This Platform Bed in Just A Few Simple Steps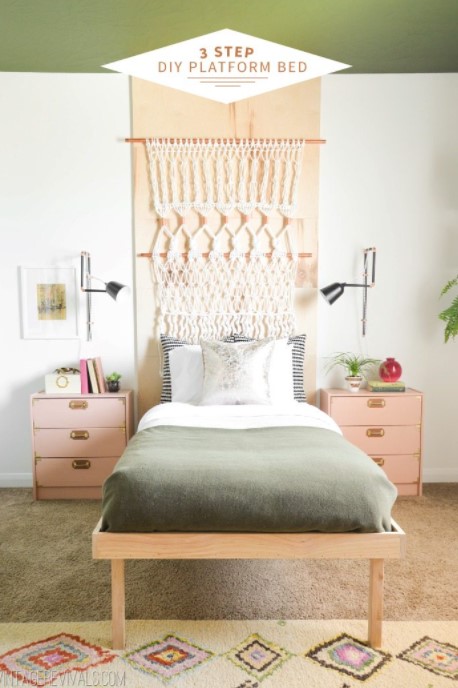 A platform bed is the right solution to almost any bedroom problem. Why not? It's strong and sturdy, and it looks stunning! If you have a standard twin-size bed, then this tutorial will help make your home look its best without breaking the bank in supplies or time spent on construction.
Easy Platform Bed for Beginner Woodworking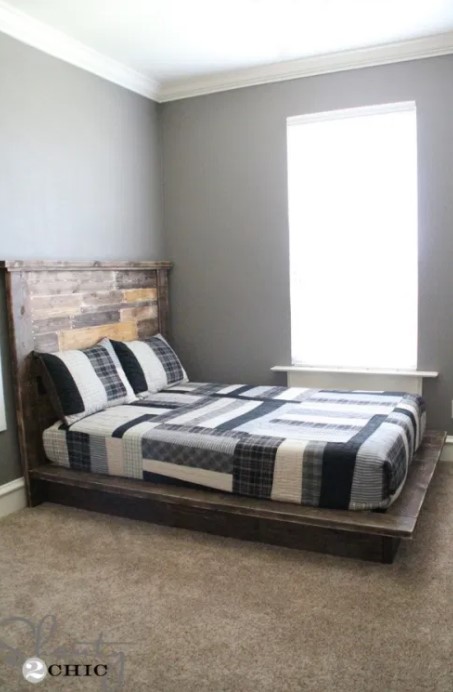 The best part of this project is that it will only cost you $55. This DIY platform bed was inspired by the West Elm catalog and would be perfect for kids' rooms or guest bedrooms in your home! Plus, with a simple design such as these parts, anyone can do it without any experience at all.
DIY Platform Bed for A Twin-Size Bed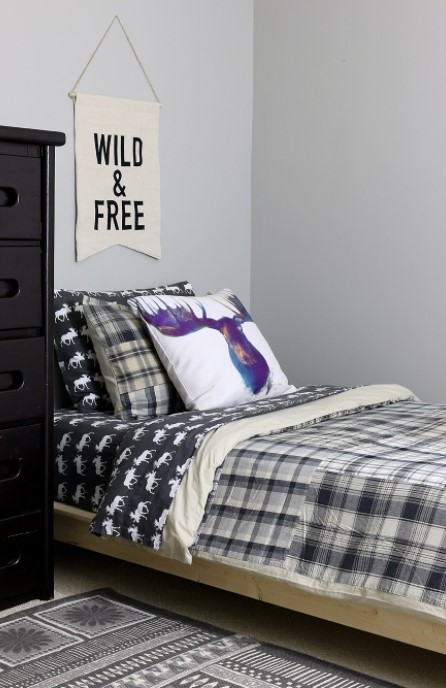 If you're looking for a bed upgrade, this super affordable platform twin-size bed is perfect! This build was quick and easy to assemble – it took less than an hour and cost only $30. The best part? It's the cheapest alternative!
Gorgeous Platform Bed for Less Than $200!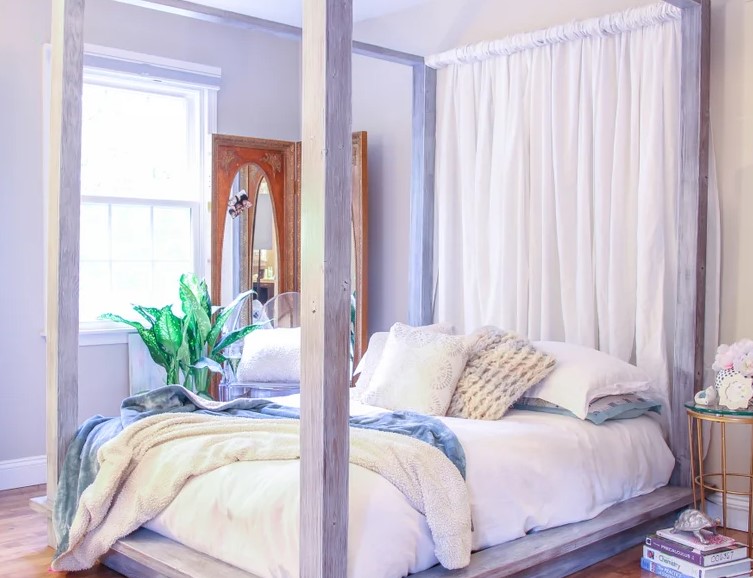 This platform bed is like a dream come true! Not only does it provide the perfect place to lie down and drift away into your favorite daydreams, but this DIY project can save you hundreds of dollars. The SketchUp designs are included in the tutorial for those who need that extra help visualizing what they're building before jumping right in.