To honor this special month, Ramadan decoration is set up in many places such as streets, stores, and homes. People decorate their homes with meaningful verses from the Quran, candles in different colors, lanterns hung up on trees or outside windows; but one thing they always keep in mind is that this isn't just any other holiday – there are some deeper messages behind all these decorations.
With so many options available to you this year, we've put together some simple decorating ideas that will help your home suitably reflect the importance of these days while bringing beauty into every space imaginable!
Dining Room Decoration with Doily and Gratitude Wall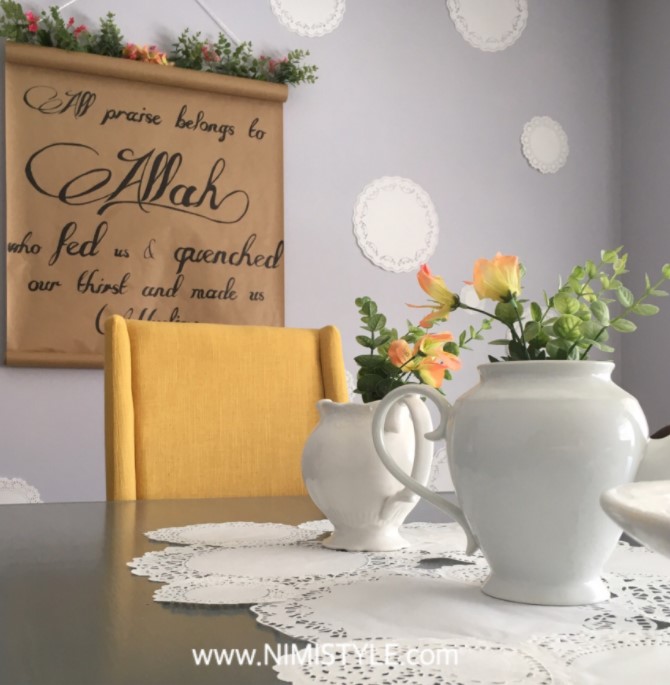 This DIY Ramadan decoration is perfect for your dining room. You'll be eating dinner in this space every evening, so make it something nice! Dress up the table with doilies and paper cutouts (markers are needed too!). The highlight of this one is the gratitude wall which can be filled with inspirational quotes to help you during fasting.
Gorgeous Ramadan Sign with Simple Hand Lettering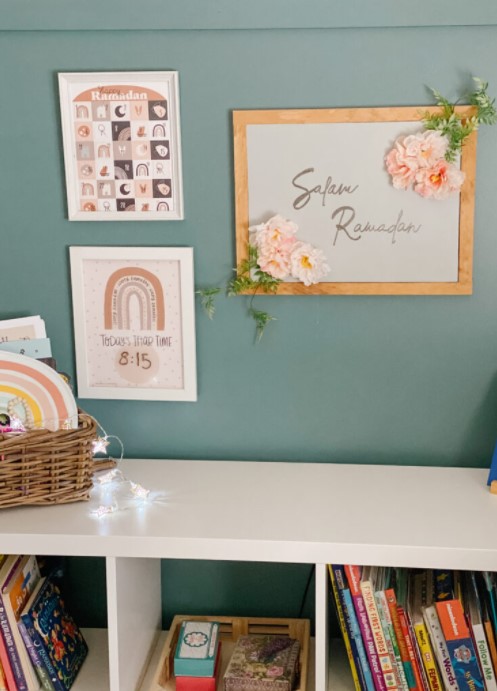 A typical Ramadan decoration is a sign that reads, "Ramadan Mubarak," and this simple and affordable one is made from materials found at your local Dollar store. The hand lettering was done using only sharpies! Best of all, you can customize the message to say whatever you want on it!
Dreamy Wall Décor with Hanging Star for Ramadan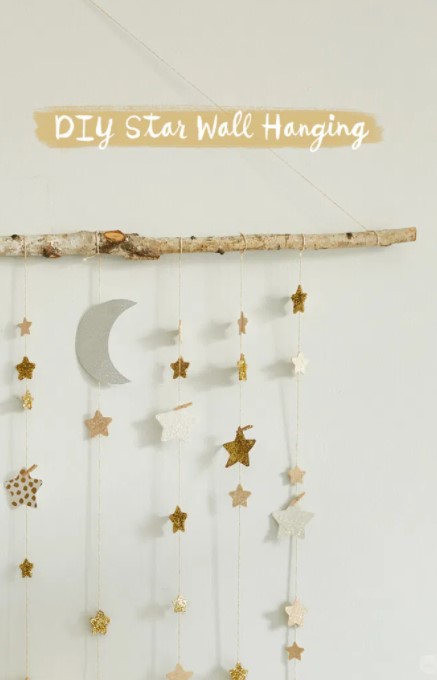 This one is adorable and dreamy. The crescent moon and stars that hang from these strings are perfect for Ramadan. They're also great as a decoration to remember the month long holiday, even after it's over.
'Mosque' Banner to Count Ramadan Days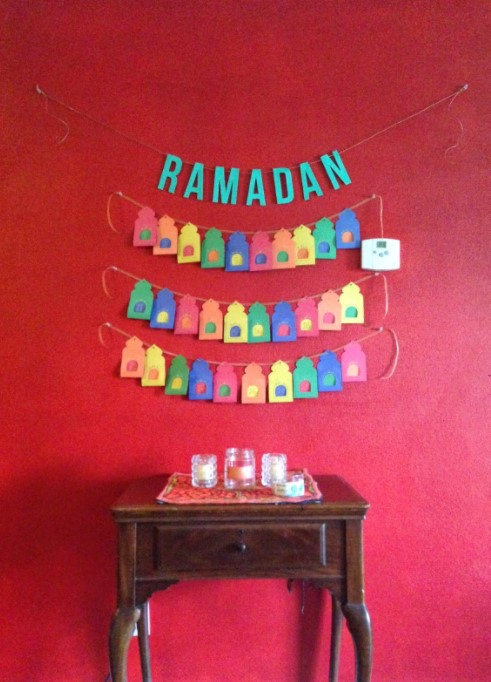 If you're thinking about banner decoration for Ramadan, why not take a look at this one? Inspired by the mosque, it resembles an adorable miniature version. There are 30 pieces of paper in total to count along with your prayers during these long days! You can customize use based on any creative idea that suits you best too- no matter how strange or unique!
Easy Paper Lantern which Can Be Used as A Cookie Box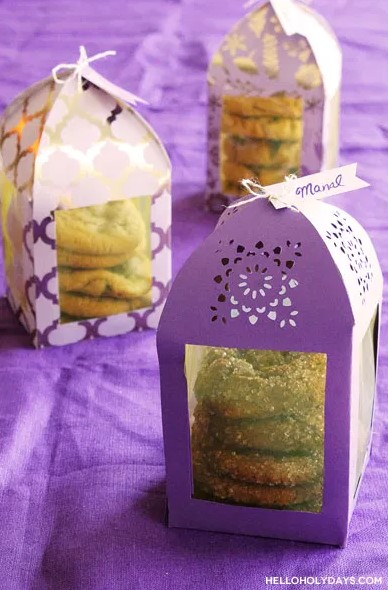 One of the great things about Ramadan is that it ends with Eid and people are usually very excited to visit their friends. One tradition in Muslim culture for this time period is hosting guests at your home, which means that cookies are most likely a staple on all tables!
To make things even more festive (and delicious!), these paper lanterns are perfect for decorating your sweets or simply hanging in a window as an evening light.
A Wholesome Package of Ramadan Decoration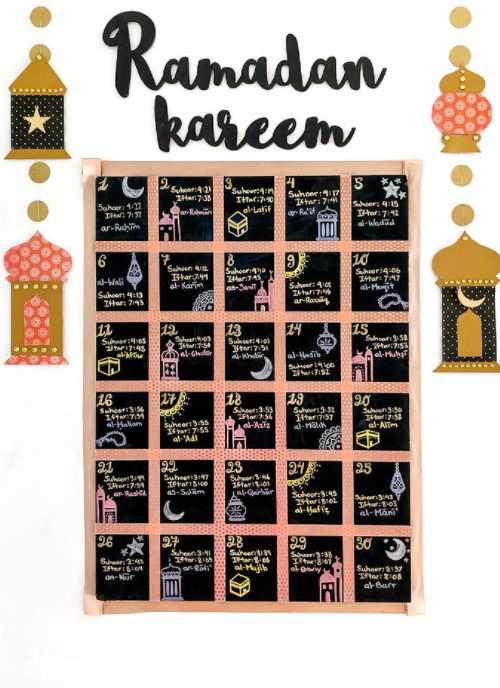 The Ramadan decoration is a perfect expression of the Eid celebration. The 'Happy Ramadan' banner, glittery paper lantern in the shape of a little mosque, and Ramadan calendar all show that this culture embraces peace and positive vibes!
This wholesome package is ready for your home or office this Eid al-Fitr celebration season to bring you luck throughout the month while celebrating Islam's holiest time.
A Banner of Adorable Little Muslim Prayer Mats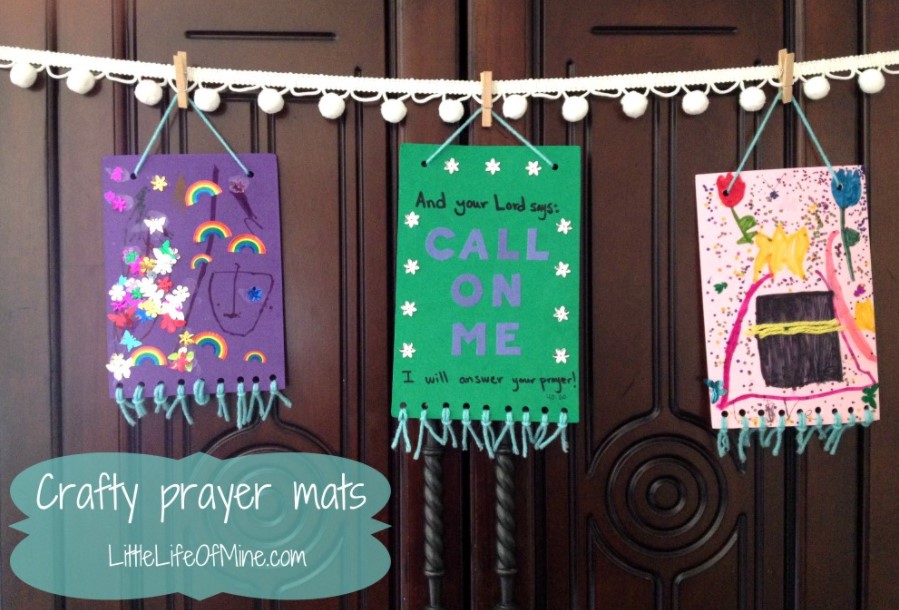 Ramadan is a special time of year for Muslims around the world. Celebrate Ramadan with this banner that includes prayer mats in every style imaginable! Hang it up and make your kids feel more excited about praying during this holy month, especially if they're having trouble getting into the spirit.
Ramadan's Crescent Moon from Copper Wire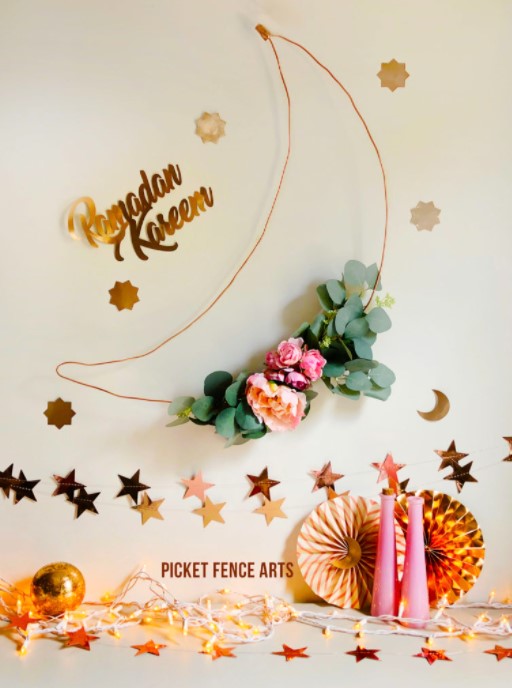 The crescent moon signifies the beginning and end of fasting during Ramadan. So it's just right to make a decoration out of it that can be used for the celebration and hang on the wall as well! To do this, you need copper wire and tubing which are available at most hardware stores or craft shops in your area. The finished product looks captivating–perfect for hanging up all month long!
Easy 'Ramadan Mubarak!' Wreath, A Lantern, and A Sign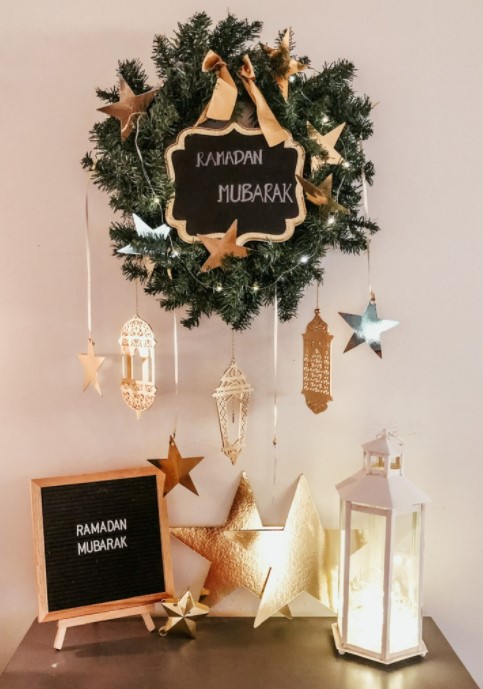 If you already have the supplies on hand, this project will be super easy and affordable for Ramadan. If not, they can easily found at your local craft store (at an affordable price too!). The wreath can be hung on a door or lay next to our wood sign board and lantern!
Ramadan Paper Lantern with Customizable Color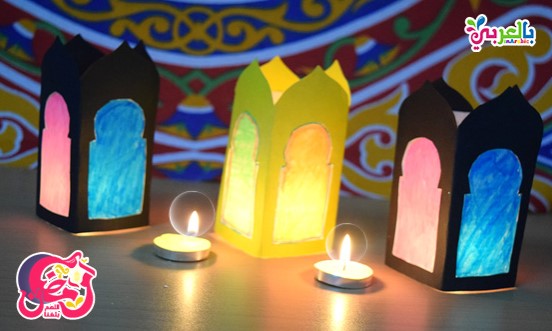 Ramadan is a great time to be creative and think outside the box. Take for example paper lanterns, which are popular decorations during this Holy Month because they symbolize the light that brings Muslims closer together with one another. This year you can make your own customized Ramadan-themed paper lantern!
Use This Hanging Moon Pinata for Ramadan Decoration
This crescent moon piñata can be used not only for celebrating birthdays but also to decorate your house during Ramadan. The steps are easy and simple, with pictures available if you need them!
Festive Ramadan & Eid Party Crackers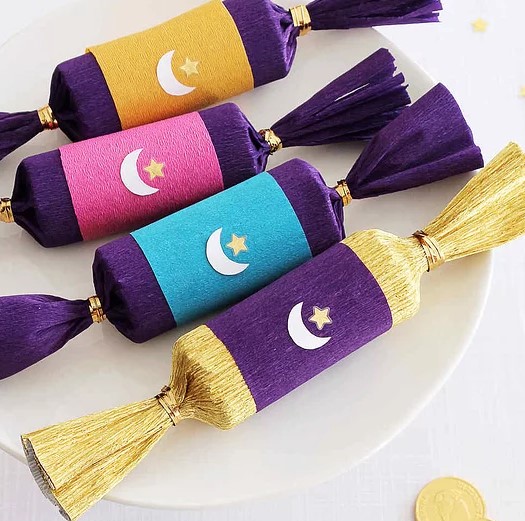 Eid or Ramadan is one of the most joyous occasions. This year, make your Eid party feel even more festive by using our easy and fun cracker idea! You can fill these treats with anything you want – a favorite candy, an unexpected surprise to share among friends- there are so many possibilities.
Mosque Design Wrapping Paper for Ramadan Gift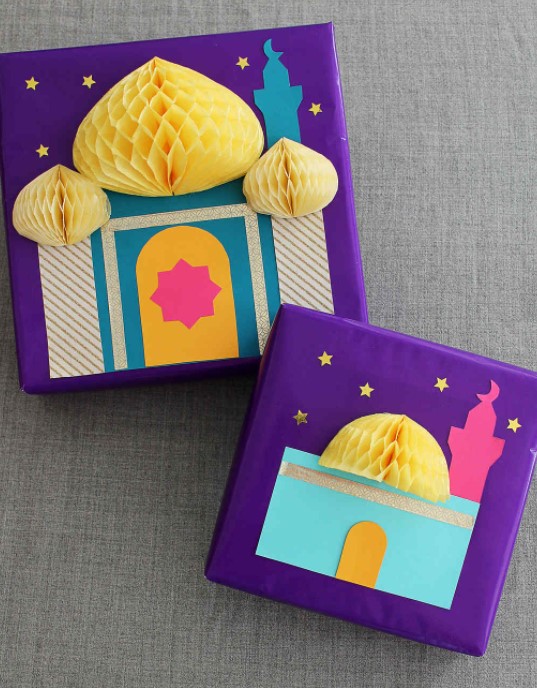 Are you looking for a creative way to show your loved ones that Ramadan has arrived? Why not send them some festive gifts this year, or set up decorations in the home. The mosque design on our wrapping paper will give off an undeniable feeling of celebration!
Festive Eid Mubarak Garland with Moon and Star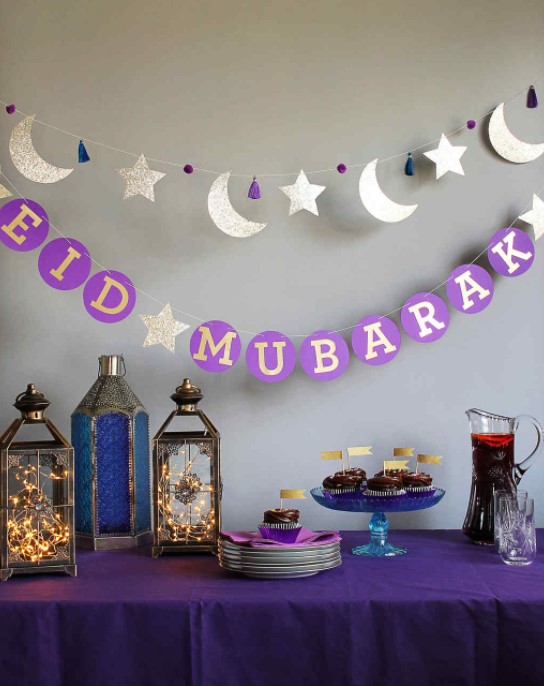 Welcoming Ramadan with a colorful garland to brighten your home! The Garlands hold an 'Eid Mubarak' and little moons and stars that are perfect for this special occasion. Hanging it up will not only make you feel more festive but also wish everyone well on the Holy Month of Fasting (you can pick out colors that you like too!).
Mosque Wall Decoration using Washi Tape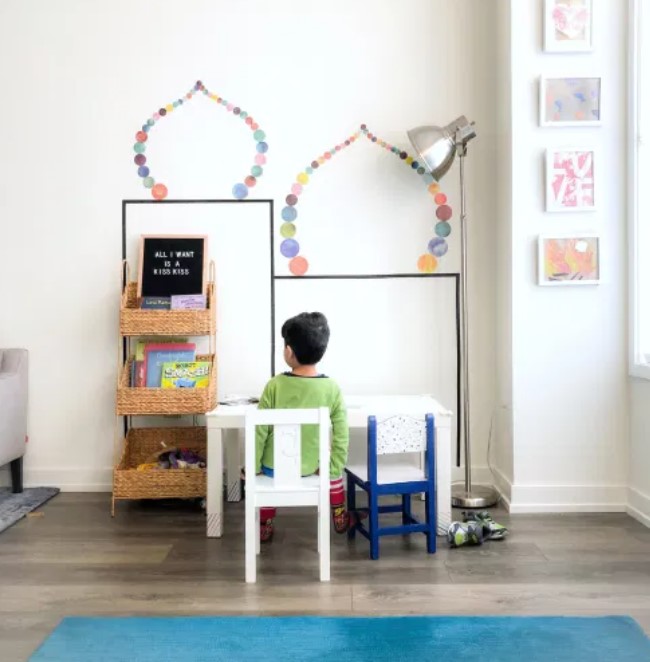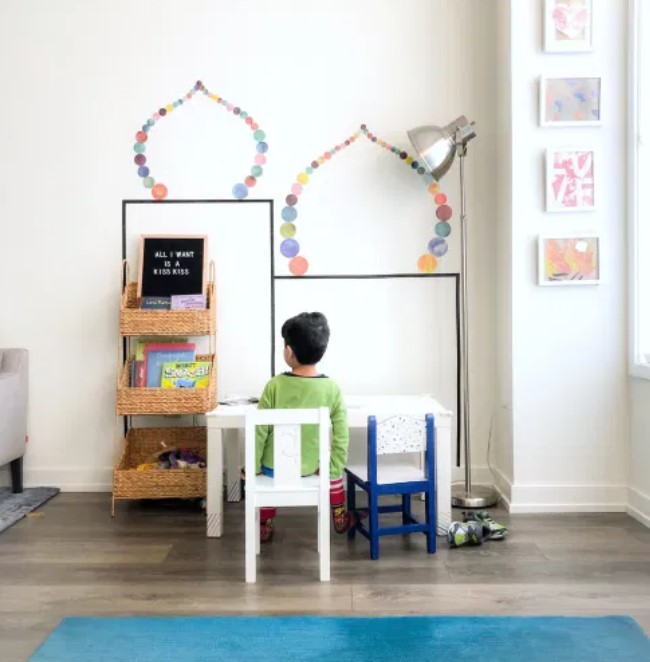 In the month of Ramadan, many families decorate their homes with beautiful decorations. One decoration that is perfect for kids' bedrooms during this time is mosque silhouettes made from washi tape on a wall. This way it's fun and playful while also reminding them to pray!
Purple and Gold Ramadan Decorations from Mason Jars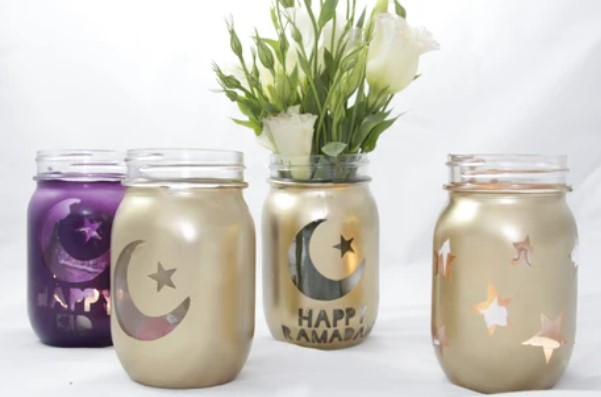 Crafting Ramadan decorations with mason jars is going to be easy and quick. Choose your favorite colors, like purple or gold (or whatever you prefer). For the design, go for little stars and a crescent moon!
Colorful Tiny Mosque Banner Garland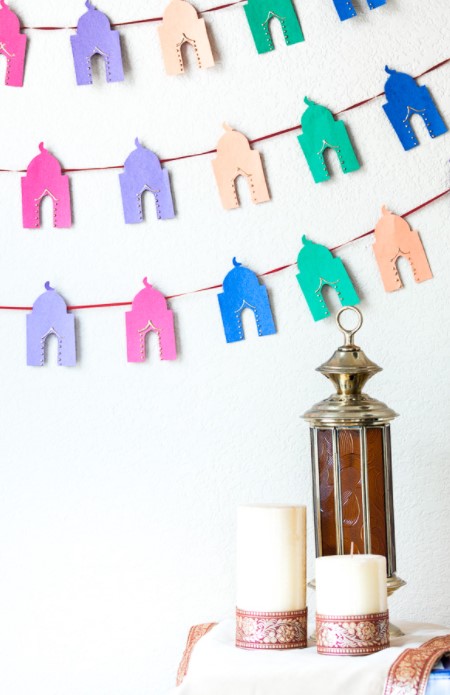 This Ramadan, decorate your home with the most adorably festive mosque garland around! This DIY project is perfect for kids to get involved. Ask them to pick out colors together and glue mosques on a string in their favorite pattern or color combination. Aren't they adorable?
Easy-to-make Ramadan Pop-up Card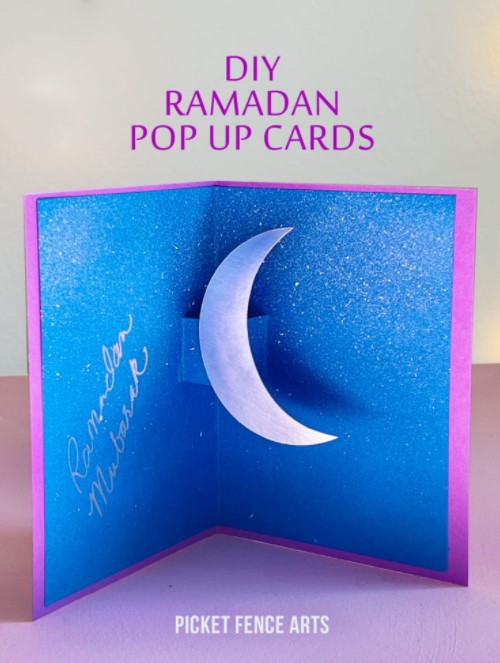 If you're looking for a way to make the coming month of Ramadan exciting and memorable, then try making your own pop-up card. These cards are easy enough for even those who have never done crafts before! The best part is that they can be personalized with photos or other pictures from around your house – so get creative and show off some creativity in this fun craft project.
Ramadan Moon and Star from Paper Plate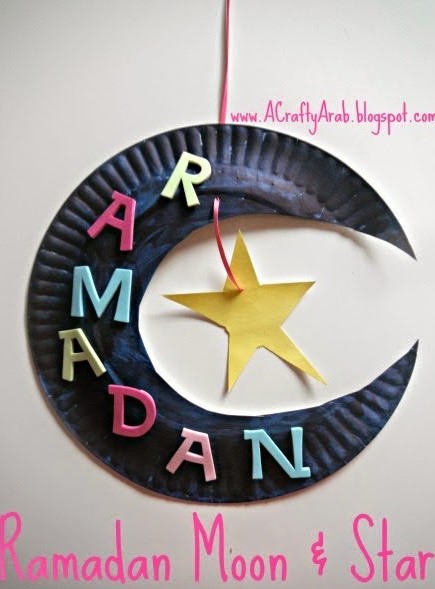 You have a long day of fasting and all you want to do is stay in bed? This Ramadan is an exception, why not shake things up with some fun crafts? Paper plates are perfect for making decorations! So, put on your DIY hat today and get creative – the possibilities are endless!
Simple Ramadan Crafts for A 30-Day Crafting Challenge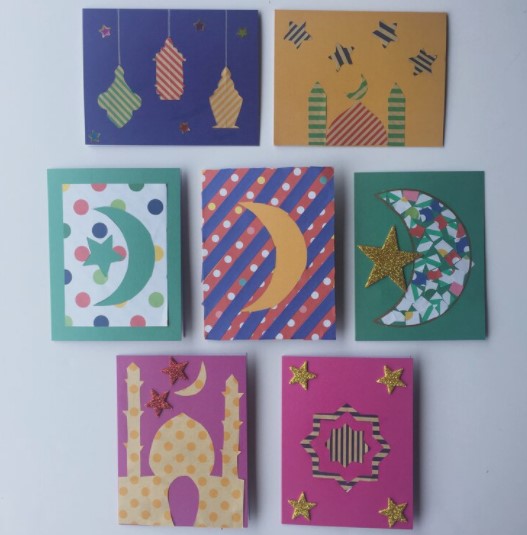 Are you down to spice up your Ramadan decorations this month? If so, look no further! These are 30 simple projects for Ramadan and Eid that will make any space festive. From hanging lanterns on the porch at night or making a list of all those extra prayers. This is going to be exciting!
Mini Ramadan Lantern from Decorative Paper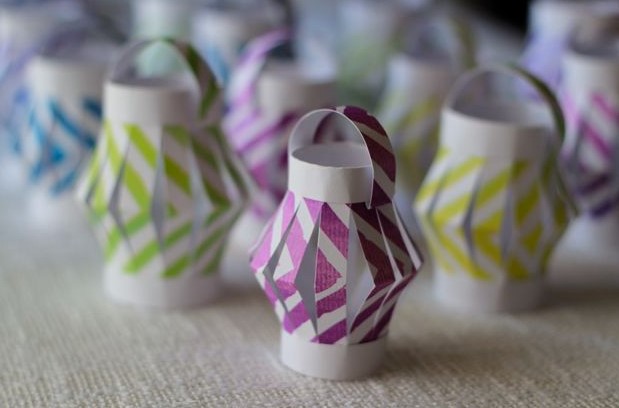 Here, we're making something easy for Ramadan and that is decorative lanterns. The project will be even more fun when you include your kids: let them choose the color of the paper! With a few simple steps, it'll be possible to hang these adorable Ramadan lanterns around your house.
Easy 'Eid Mubarak' Banner (Free Printable Template!)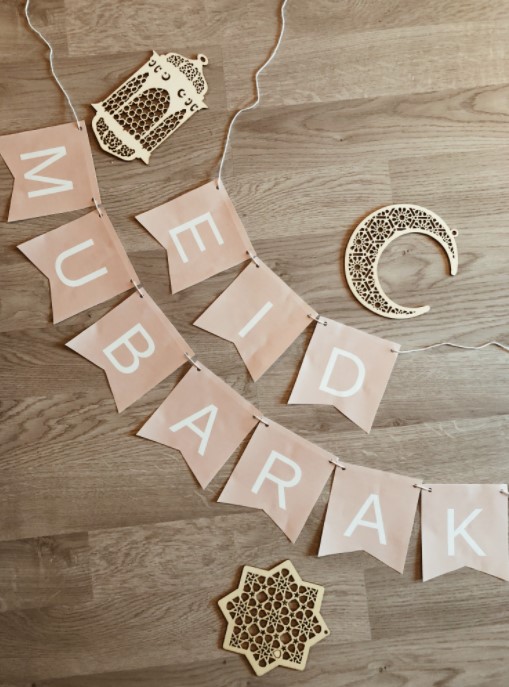 One of many ways to make Ramadan feel festive is by hanging a banner. Easy-peasy! To really get in the spirit, print this Eid Mubarak template and hang it up where you can see it every day. You'll need string for this one though – but that's not hard at all!
Moroccan Paper Lantern (with A Video Tutorial!)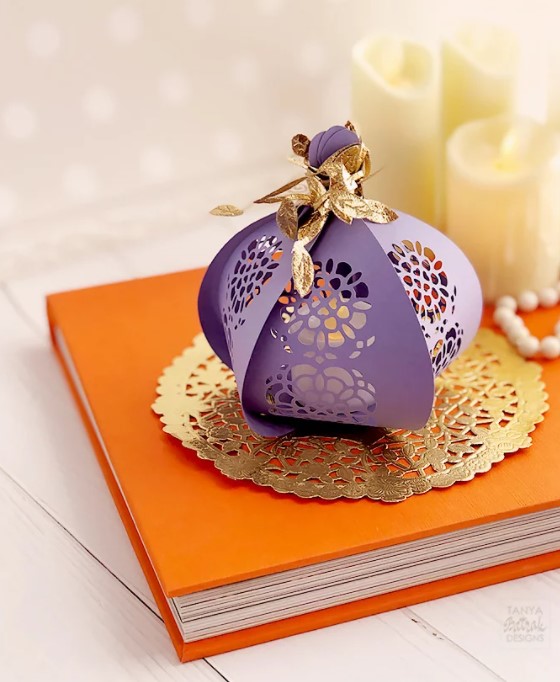 If you're planning to celebrate Ramadan this year, here is a tutorial for an inexpensive and creative decoration that will make your home feel more festive. Moroccan paper lanterns are easy to make with just some basic materials like scissors, tape, glue stick or hot glue gun. The video shows the process step-by-step so it's not hard at all!
Wood Star Lantern for Your Yard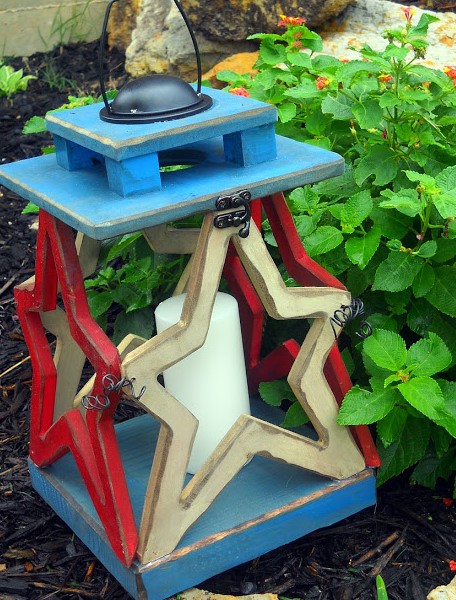 Are you planning to decorate the yard for Ramadan? Then, this project is perfect for you. This is a wood star lantern that you can display on the yard or doorstep during the Ramadan month. You also have the freedom to choose the colors that suit your preference!
Ramadan Advent Calendar from Paper Doilies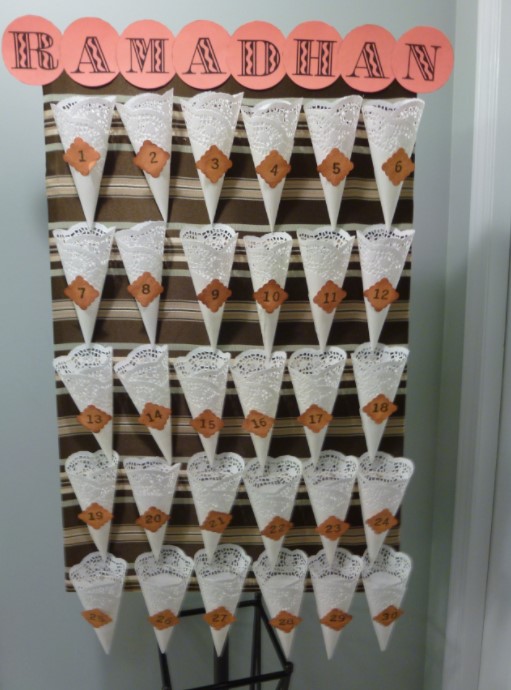 A Ramadan calendar is a great way to remind you about the holy days. The idea behind this project is to put something inside each date (a prayer or a message about Ramadan–up to you!). The main supply of this craft is paper doilies. They're everyone's favorite when it comes to crafting!