Do you have a small speaker that's been collecting dust on your shelf? Or do you need to find a way to elevate your sound in order to be heard over the noise of the party next door?
If so, these DIY speaker stands will come in handy. They're easy and affordable–some are even made from things around your home! You can make one today with just a few materials.
DIY Oak Wood Speaker Stand Pair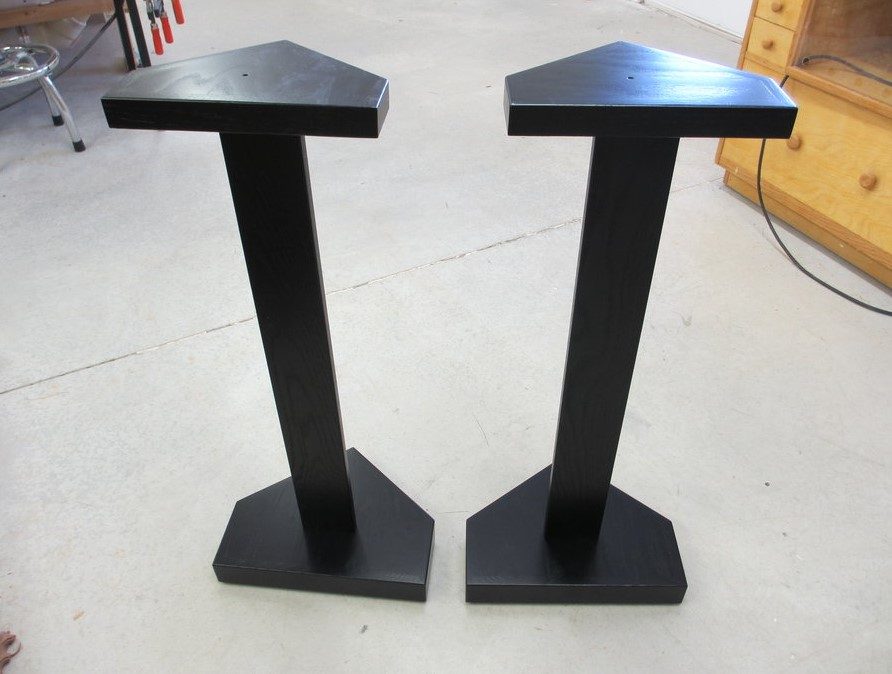 This DIY speaker stand is made out of oak wood and plywood for the base, it's perfect if you're looking to create a modern-looking setup in your home.
This amazing piece can hold any type of stereo as well as other items that are typically placed on furniture like lamps or bookshelves; all without taking up space!
DIY Copper Pipe Speaker Stand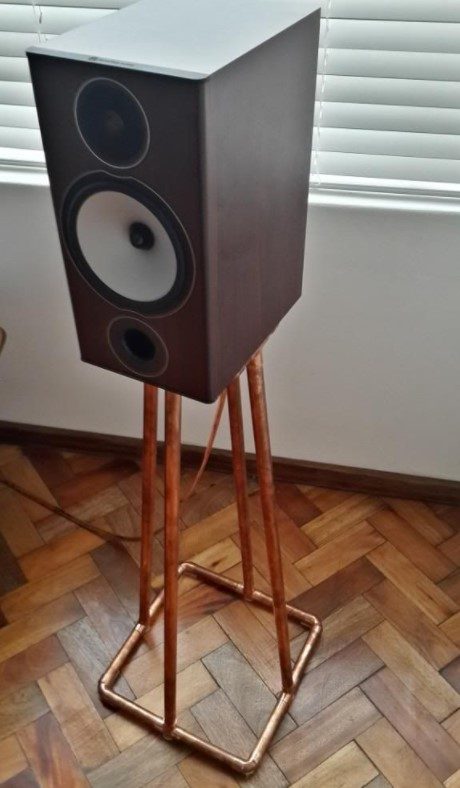 Have you always wanted to have a stand for your speakers that would match the industrial look of your home? If so, then this DIY project is perfect! It's made out of copper pipe and it will go great with any modern-industrial style room.
DIY Angled Leg Speaker Stand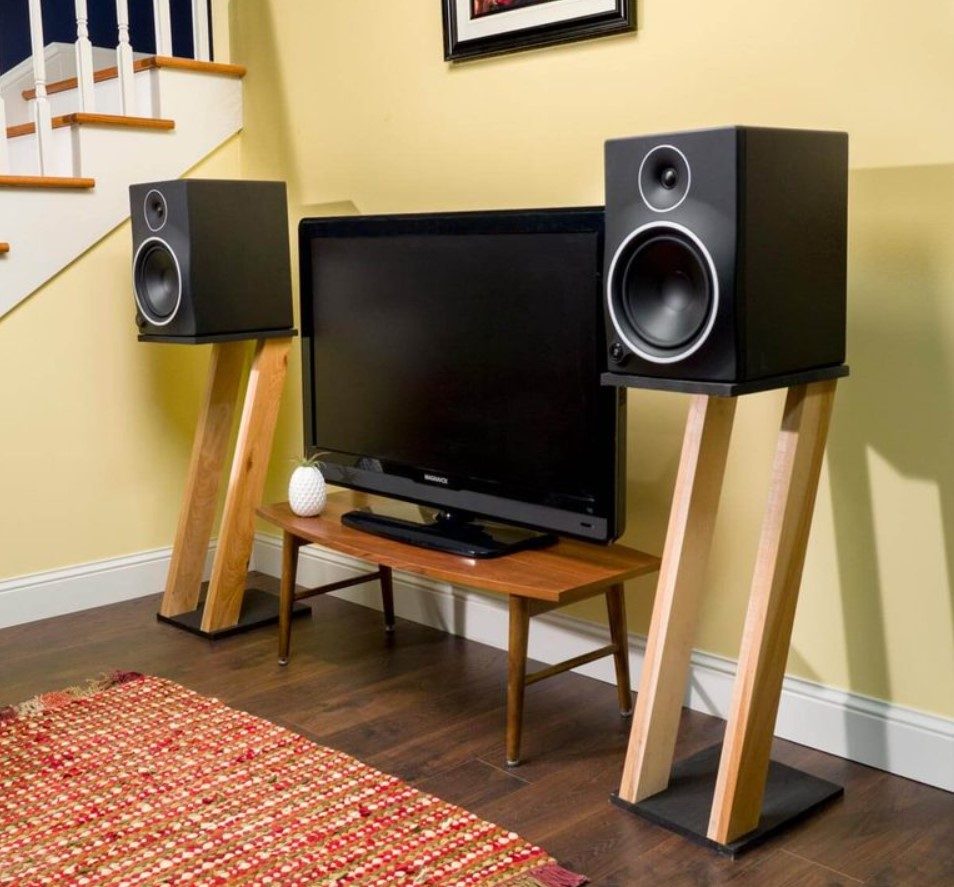 Hey, I've got the perfect TV room accessory! This DIY speaker stand will look nice on your TV room. The angled stand gives a dynamic look to the space and is sure to be an eye-catcher at any party or event you have coming up soon – it's guaranteed that everyone who sees this in person will ask where they can get one for themselves!
DIY Simple Wooden Speaker Stand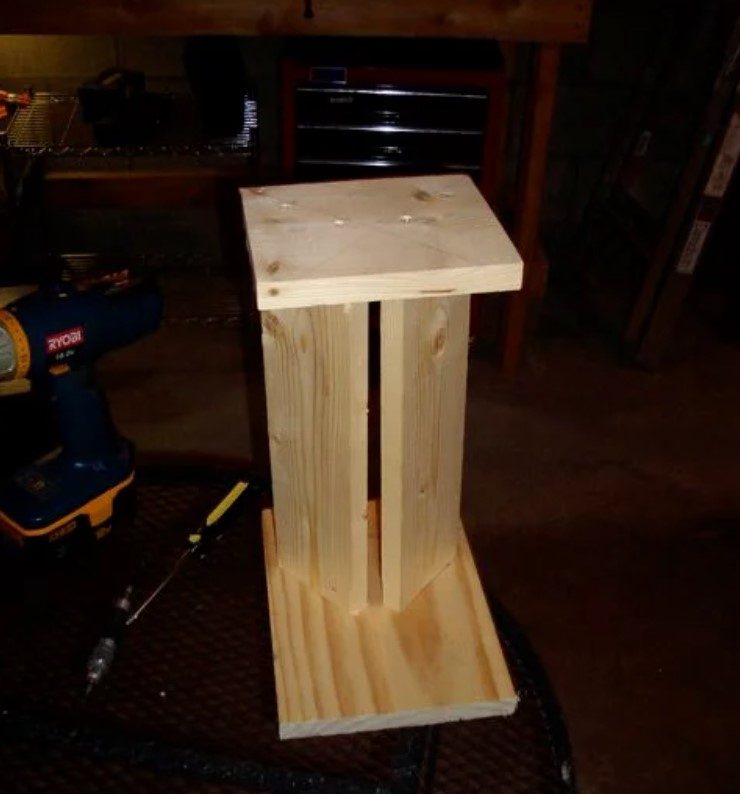 If you're working on a tight budget and have some free time, this is your best bet for building speaker stands. Just by using scrap wood, it's easy to make the stand just about as tall or short as you want so that it'll be at eye level with whoever will be speaking.
DIY Inexpensive Speaker Stand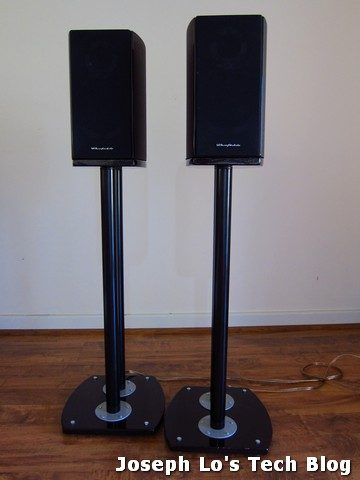 If you have Wharfedale Diamond speakers, this DIY is a more affordable way in alternative to buy speaker stands. This sleek design means that your sound will be as high quality and loud as possible!
DIY Speaker Stand with DVD Storage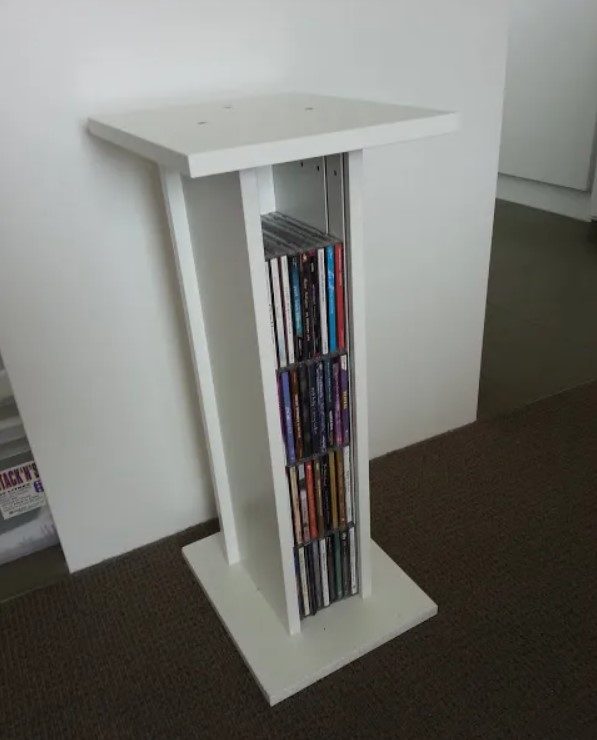 This is a new and clever way to add storage space while saving room for your speakers. Use this as an option in case you need more spaces but still want the speaker stand design on hand. Follow the instruction below if you're interested to make this.
The end result is a speaker stand that saves space and doubles as DVD storage. It's the perfect solution for any home with limited square footage or lack of shelf space!
DIY Speaker Tower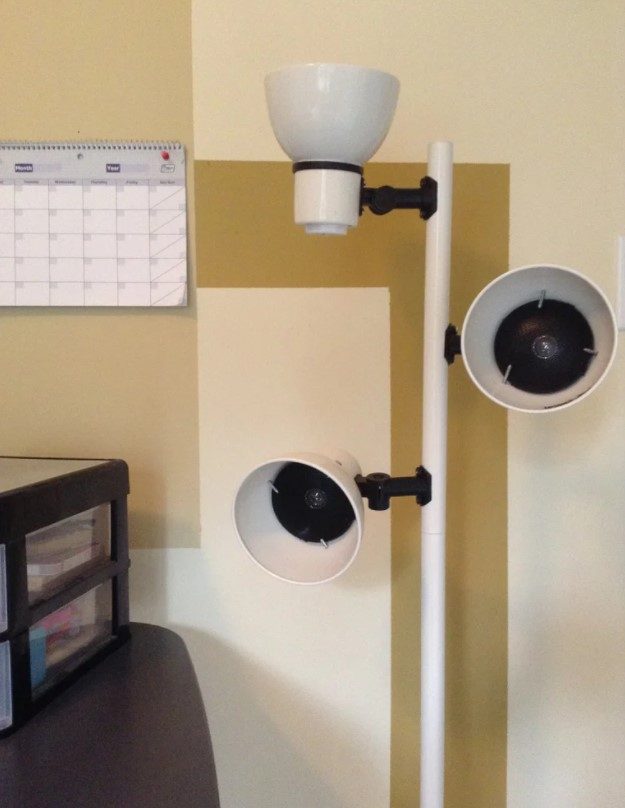 Altering old furniture into something new and useful is a great way to make your house more functional. If you have an unused lamp stand, you can turn it into a cool speaker tower like this one!
Speaker Stand that Clamps on The Desk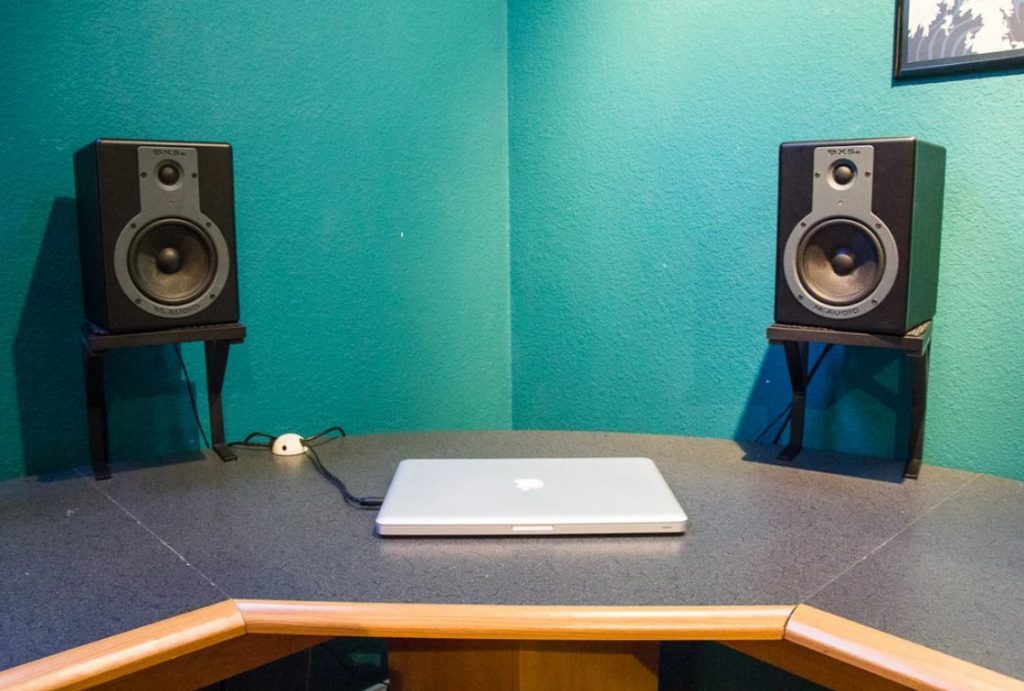 These speakers are the perfect solution for any desk with a limited amount of space. Clamping to one side, they offer an easy and affordable way to free up room on both your desktop or shelving unit while bringing out that sweet sound!
DIY PVC Speaker Stand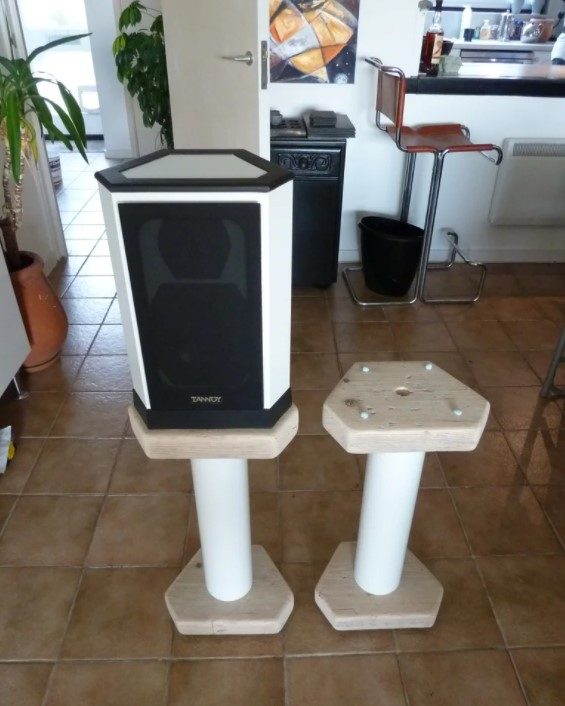 Making a pair of speaker stands from PVC is easy. You just need wood for the spike and a PVC soil pipe. Don't forget to fill it with sand so that you have something sturdy enough for your speakers!
DIY IKEA SKOGSTA Speaker Stand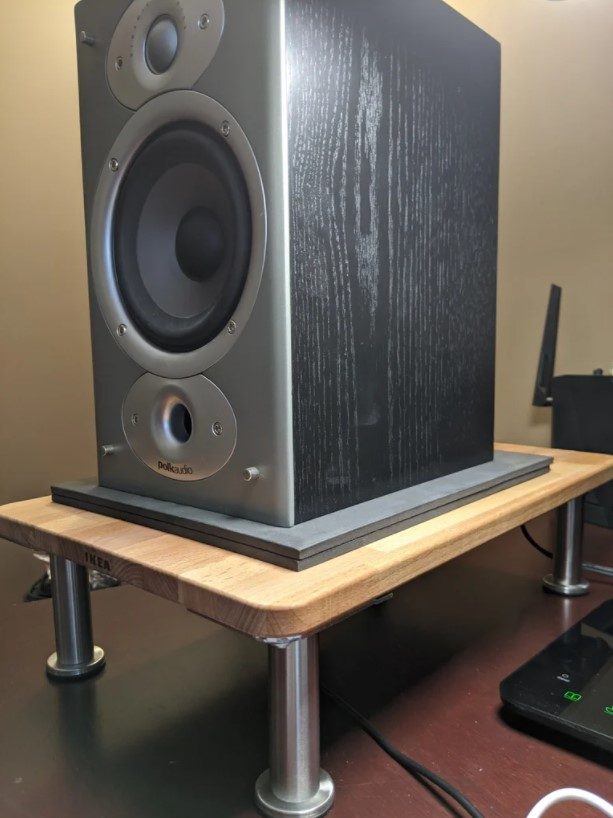 This DIY speaker stand is an eye-catching, fun project that anyone with a little time and handy skills can complete. With just a SKOGSTA cutting board from IKEA and some furniture legs, anybody can make this simple but stylish accessory for their home or office!
DIY Railway Sleeper Speaker Stand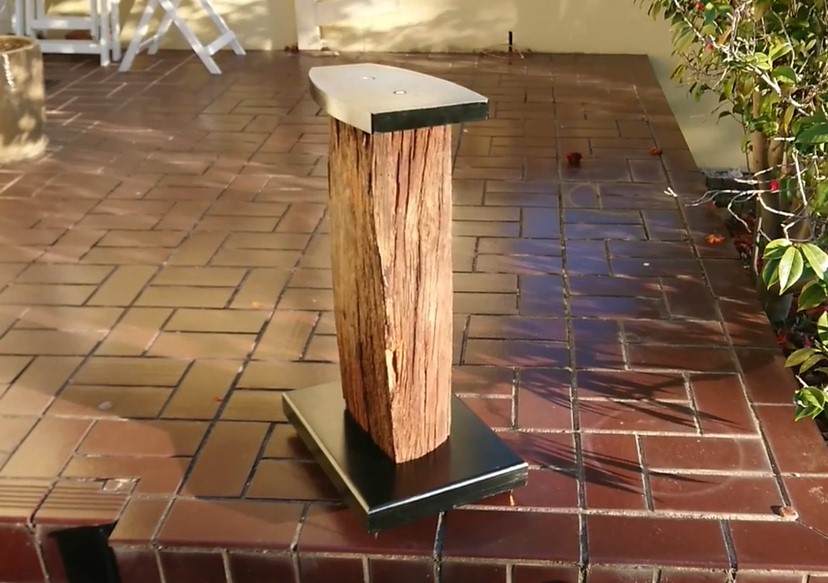 To make your speaker stand look rustic, I recommend using a wood log or garden bed made from railway sleeper. There's something about the hardwood that will really impress you!
DIY Speaker Stand from IKEA Chopper Board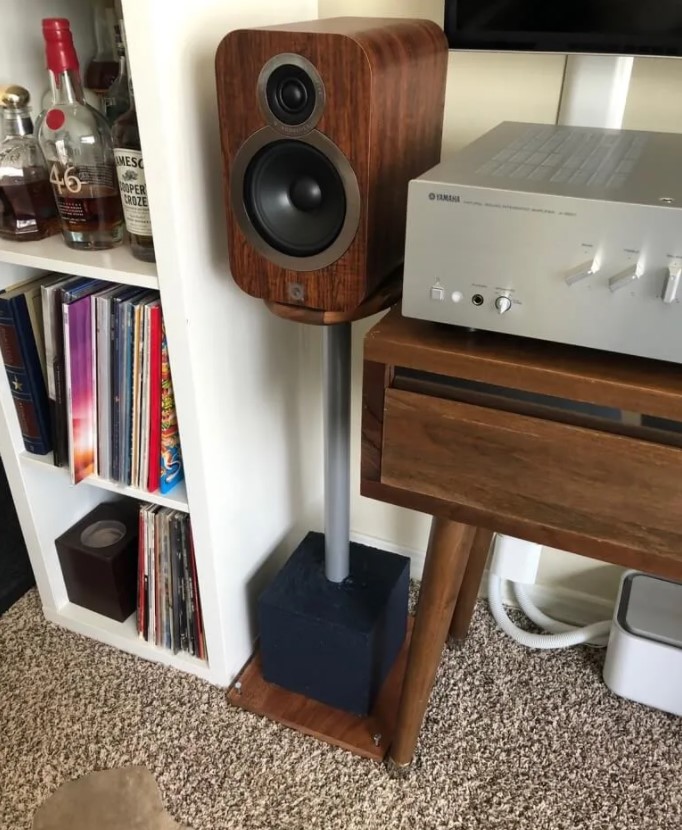 You can take your favorite IKEA FASCINERA chopping board and turn it into a speaker stand with some extra pieces like ADILS for the leg, and concrete blocks to keep your new creation steady. You'll be surprised at how awesome this will look on your setup!
DIY Concrete Speaker Stand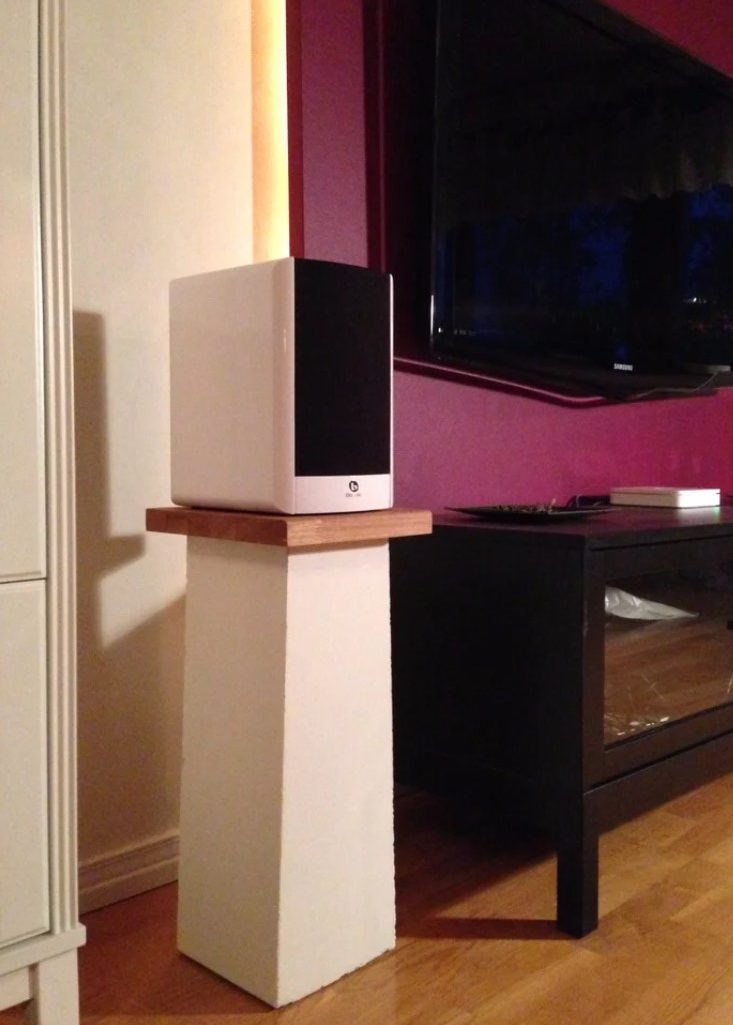 If you're ready for something different than speakers with stands at home, why not try casting some of your very own concrete block style speaker stands?
You can either buy the concrete block from your local store or cast it from concrete mix.
Timber Speaker Stand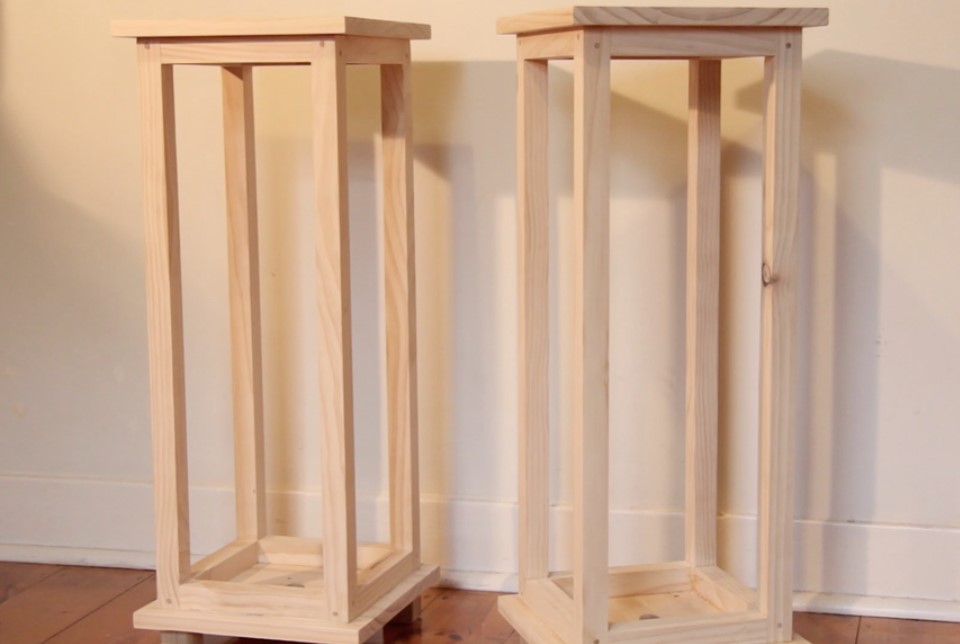 These speaker stands are perfect for those who want to create a home-made project with an affordable price! There is not too much time involved, and you can use the leftover wood from previous projects. The instructions below will walk your through every step of this process so that anyone could build it themselves in their garage or backyard workshop!
DIY Rast Nightstand Speaker Stand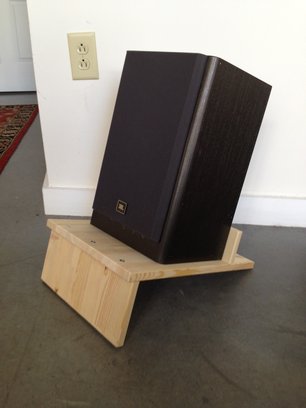 You don't need to be an expert woodworker or craftsman to make this one. All you have to do is find a Rast nightstand and a saw and follow the simple tutorial below.
DIY Square Oak Wood Speaker Stand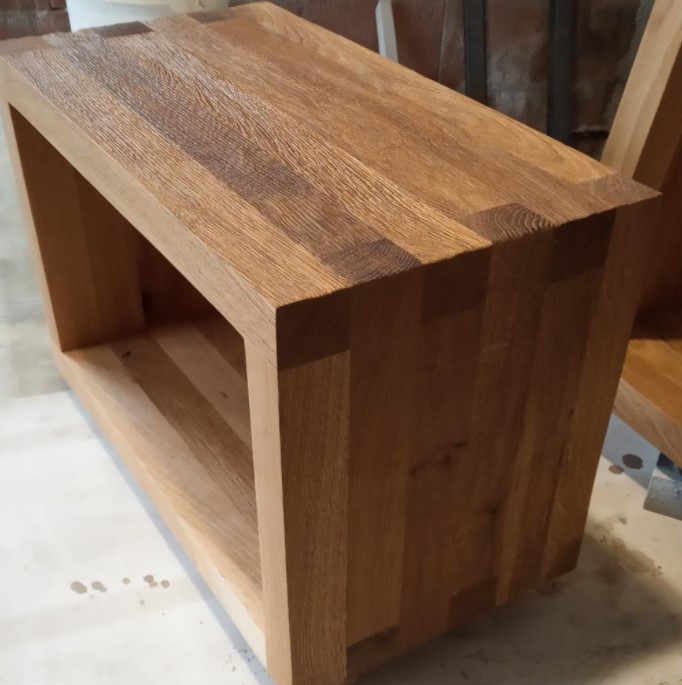 This square, hollow speaker stand is the perfect addition for any room you need to enhance. The graceful oak wood will look great in either a modern or more traditional setting and it's sure to give your space that extra punch of style!
DIY Four Legs Speaker Stand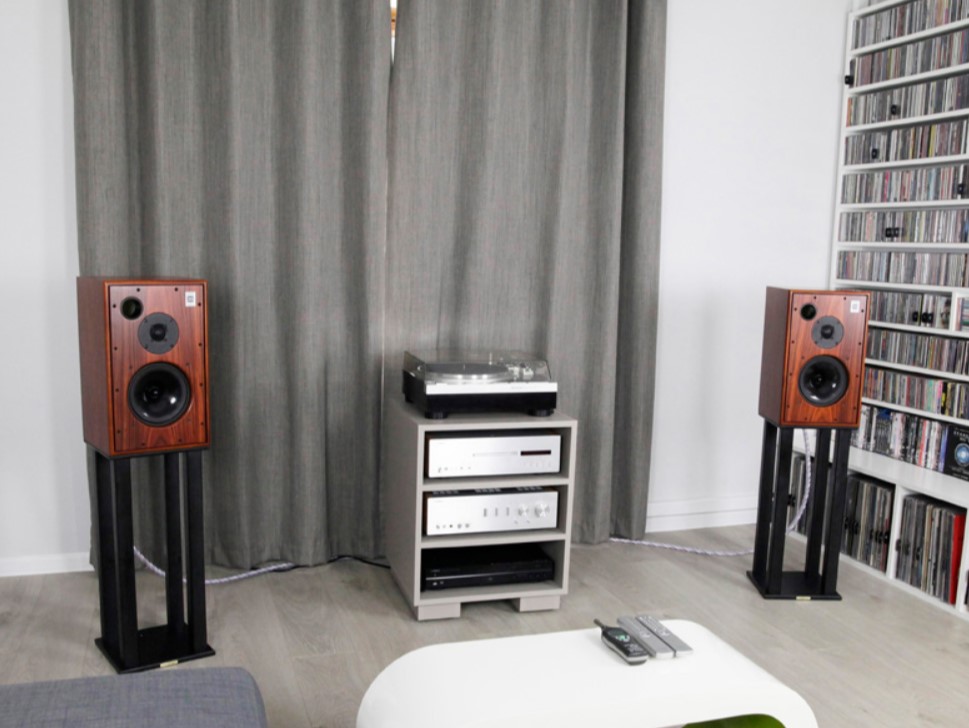 Shem from Audionostalgia, a vintage HiFi, DIY and music enthusiast from England, designed this speaker stand for his Harbeth M30.1 speakers after seeing the need to have an audio system that is both portable yet appropriate in size. He shares with us on his blog how just by using some plywood boards you can turn your living room into a mini concert hall of music!