There's something about koalas that just makes you want to cuddle them. Maybe it's their big fluffy ears, or their cute button noses. Or maybe it's because they always look like they're hugging themselves!
Whatever the reason, koalas are undeniably adorable. And these amigurumi koalas below are no exception.
These little Australian marsupials are so adorable, and they make great amigurumi projects.
If you're looking for some free patterns to crochet your own koalas, we've got 25+ of the best ones right here.
Kozy The Koala Bear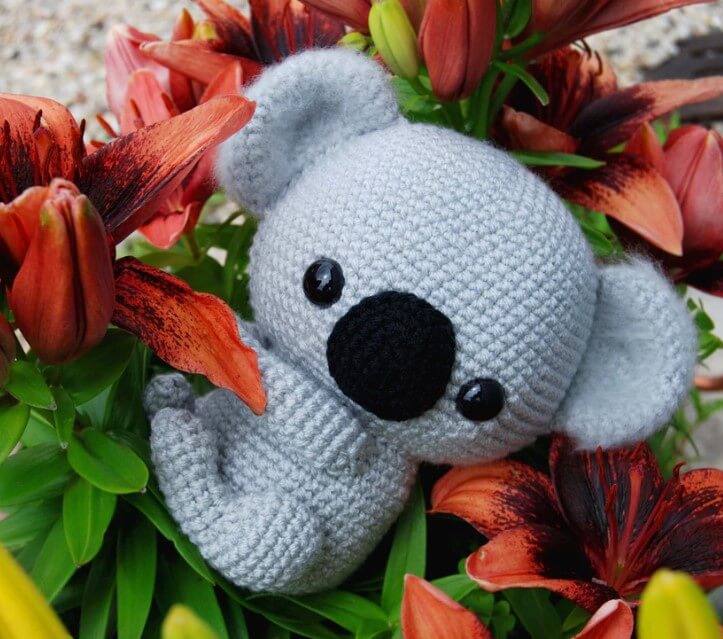 This free pattern is for a cuddly amigurumi named Kozy. He's always ready to hug and be loved on by everyone. And just like you, he loves taking a nap!
Mini Koala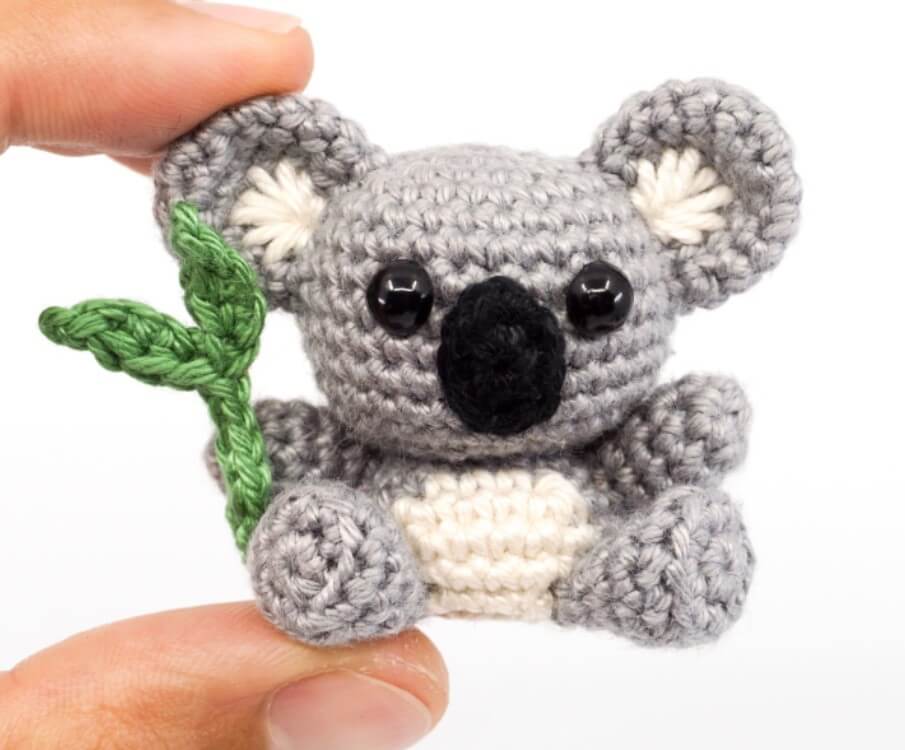 This adorable mini koala amigurumi is a free pattern that you can follow with ease. Supergurumi has made this easy for you by providing clear instructions and pictures. You'll be able to make your very own koala in no time!
Twin Amigurumi Koalas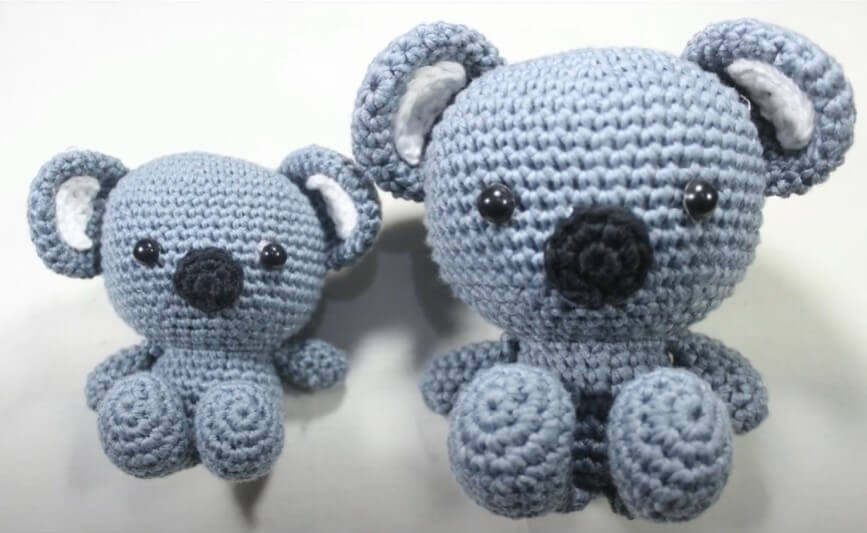 Look who's moving in!🐨 Cutest amigurumi koalas ever made! Check out the tutorial below (click on the button) to make your own!
Little Koala Amigurumi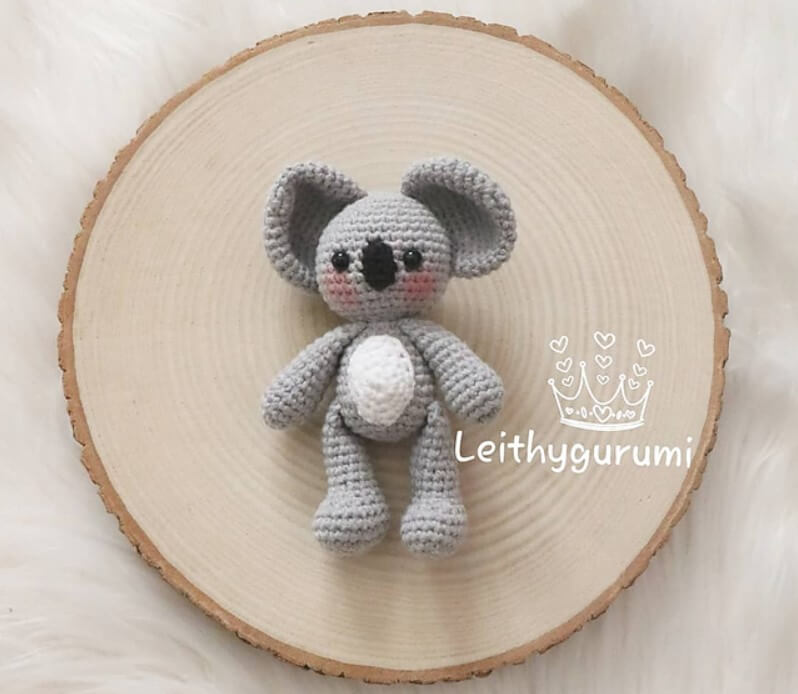 This free amigurumi pattern is perfect for any crocheters looking to add a sweet little koala to their collection. The free pattern is provided by Leithygurumi and it's easy for you to get started.
Amigurumi Koala Teether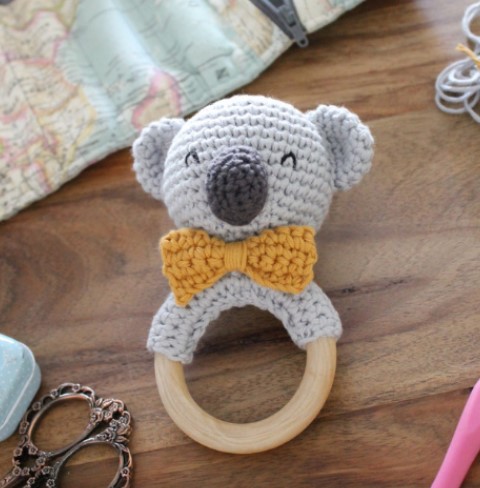 This free crochet pattern will help you make the cutest koala teether that's perfect for a baby gift! The koala is made using the amigurumi method, so it's soft and squishable, and the fabric is nice and safe for babies to chew on.
Small Stuffed Koala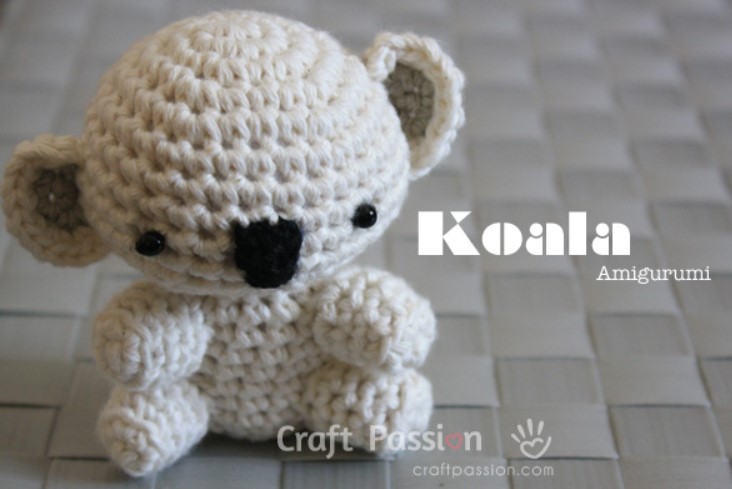 This free amigurumi pattern is perfect for anyone who wants to make a cute little koala. The pattern includes detailed instructions and plenty of pictures, so even beginners can follow along.
Magnum The Koala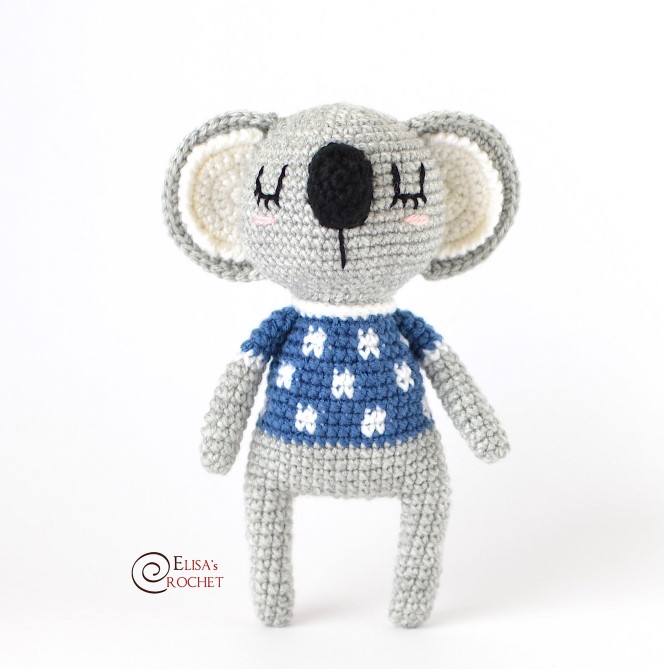 This loveable amigurumi koala is just waiting to be made by you. He's free to crochet and easy enough for beginners. So download the pattern below and get started today!
Triplet Koala Amigurumi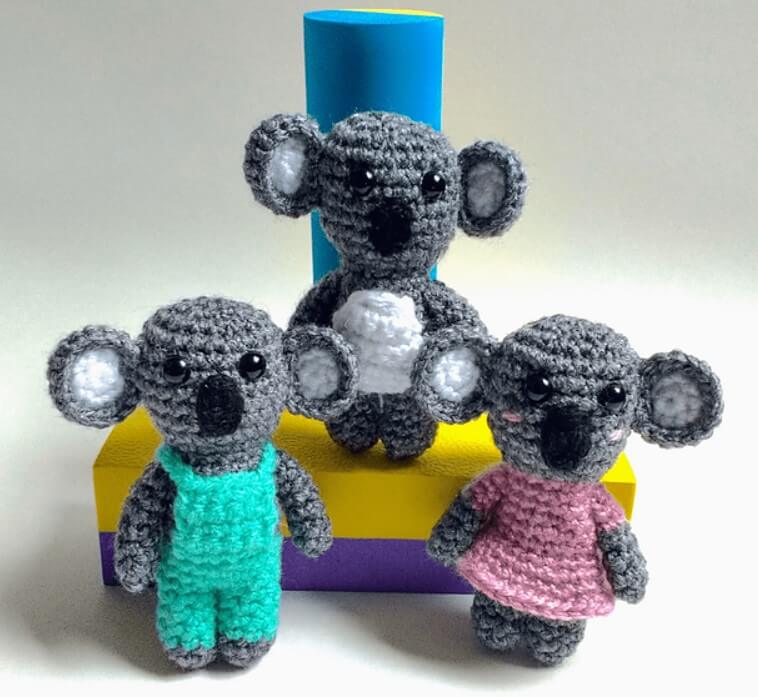 This free amigurumi koala pattern is perfect for anyone who loves crochet. Make a whole family of stuffed koalas with this easy to follow pattern. This would make an adorable addition to any collection or gift for koala lovers!
Bernat The Amigurumi Koala with Basket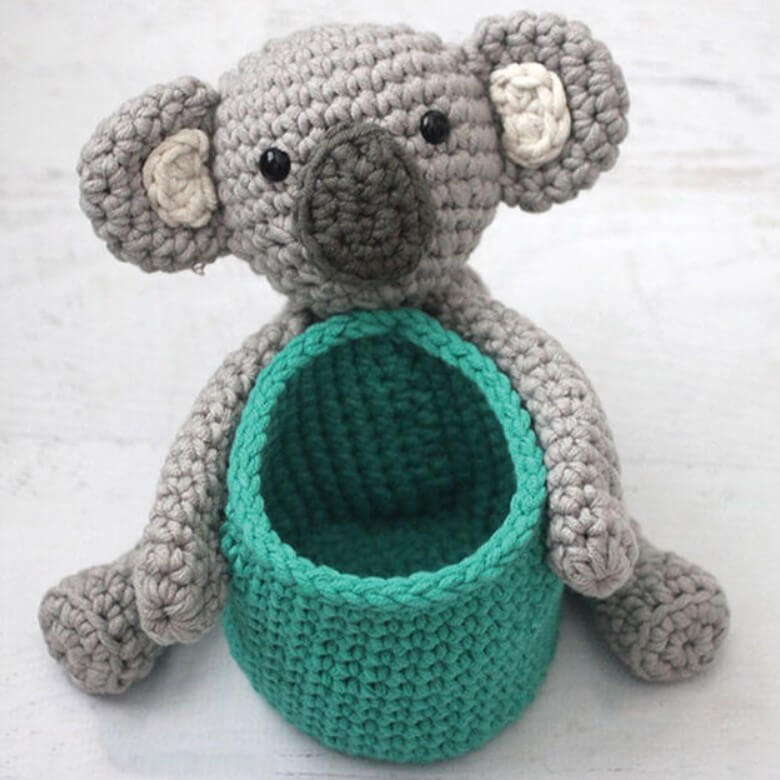 This amigurumi koala is not your average stuffed animal. It has an attached Storage Basket, perfect for storing your knitting tools or other small items that need extra room in tight places!
Kenny The Mini Koala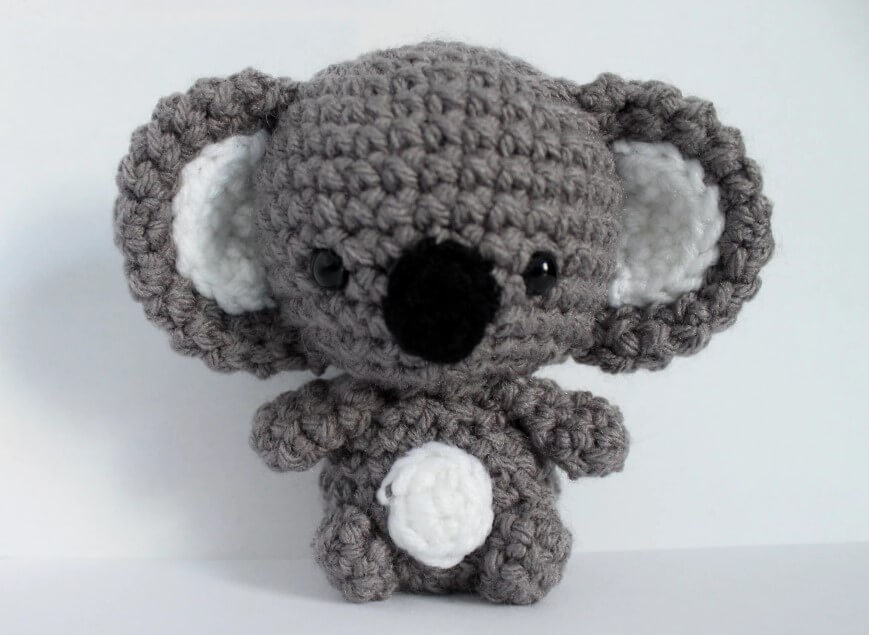 This tiny amigurumi koala is perfect for accenting a backpack or purse. It's small enough to not be overwhelming, but still add a touch of fun and cuteness.
Kevin The Koala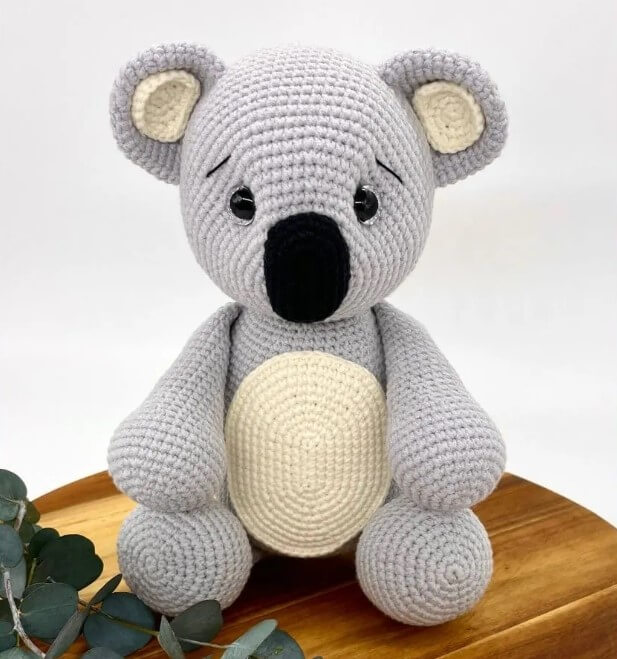 This cute koala amigurumi is called Kevin, and he's an adorable amigurumi that's just the right size for cuddling. Measuring 11 inches tall, Kevin is made with soft yarn which makes him extra huggable.
Koala with Heart Keychain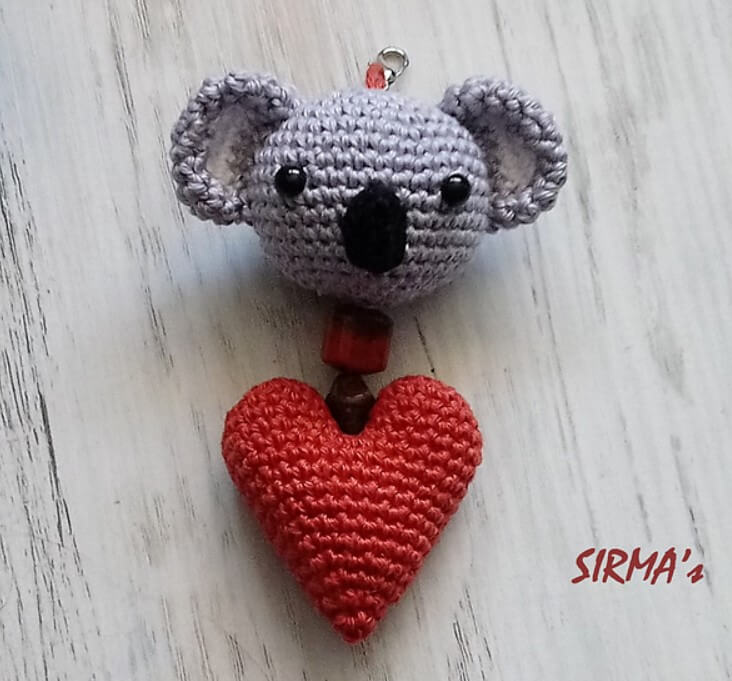 This free amigurumi pattern is the perfect way to show your love for koalas. The cute stuffed animal comes in the form of an adorable keychain with the shape of a heart.
Mini Koala Blanket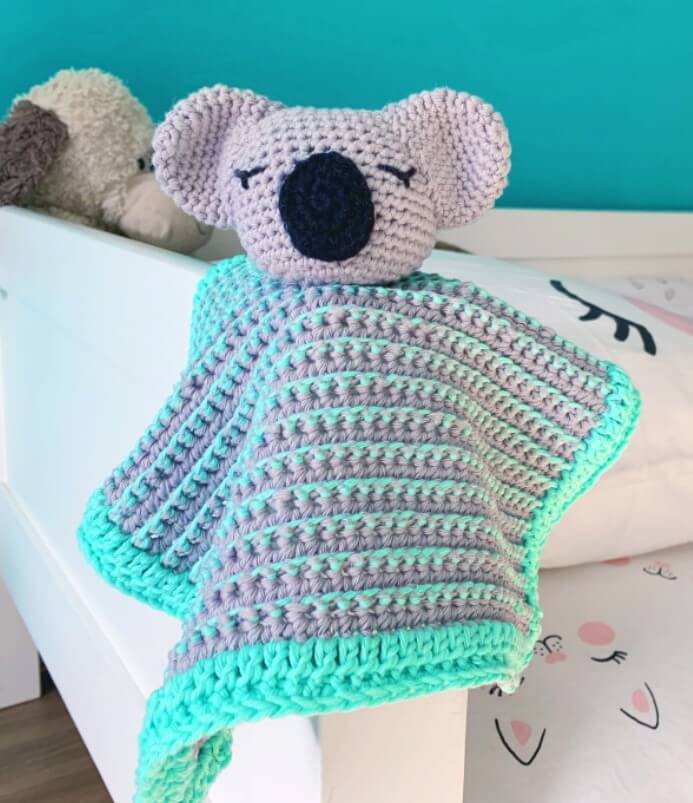 This mini blanket is perfect for snuggling up with on a chilly night. The blanket is done in continuous rounds, and is sewn together to the koala's head.
Katie The Koala
This koala is the perfect cuddle buddy! Measuring in at 12 inches tall, this huggable koala is sure to become a fast favorite.
Kara The Koala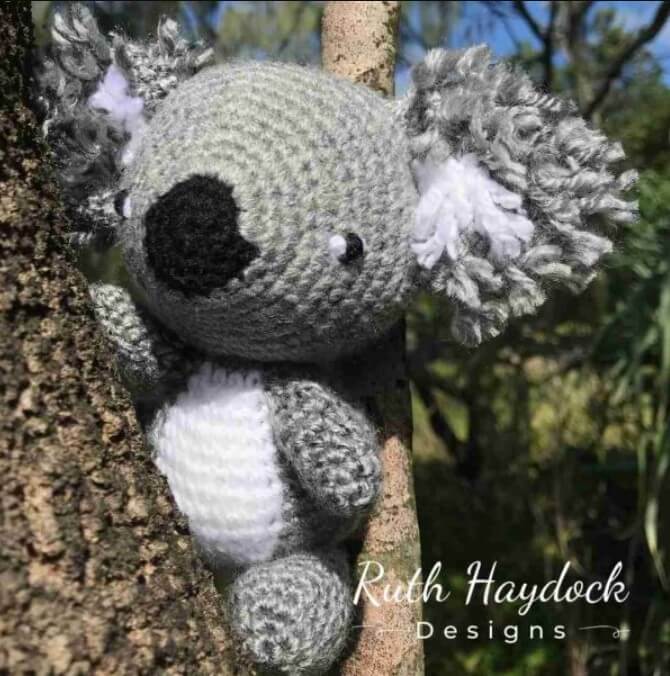 This koala is too cute to resist! Featuring fluffy ears and a button nose, this amigurumi koala is sure to please. The best part is that you can get the free pattern below.
Cute Amigurumi Koala with Curly Eyelashes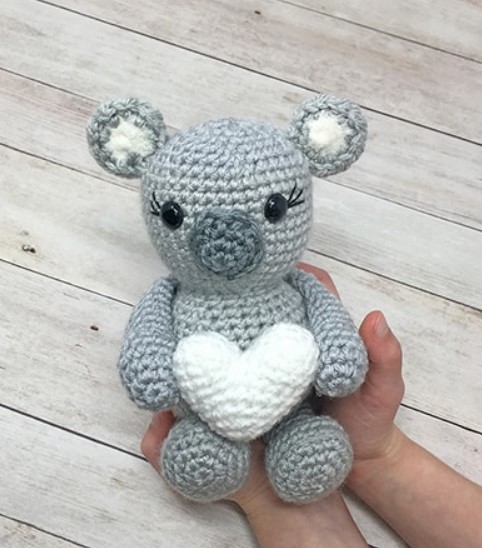 Sharing the same pattern as the panda and bear amigurumi, this koala is just as adorable and just as huggable. Standing at approximately 5 inches tall, this little koala is the perfect size for snuggling. And with its big black eyes and cute curly eyelashes, it's sure to melt your heart.
Tiny Amigurumi Koala Keychain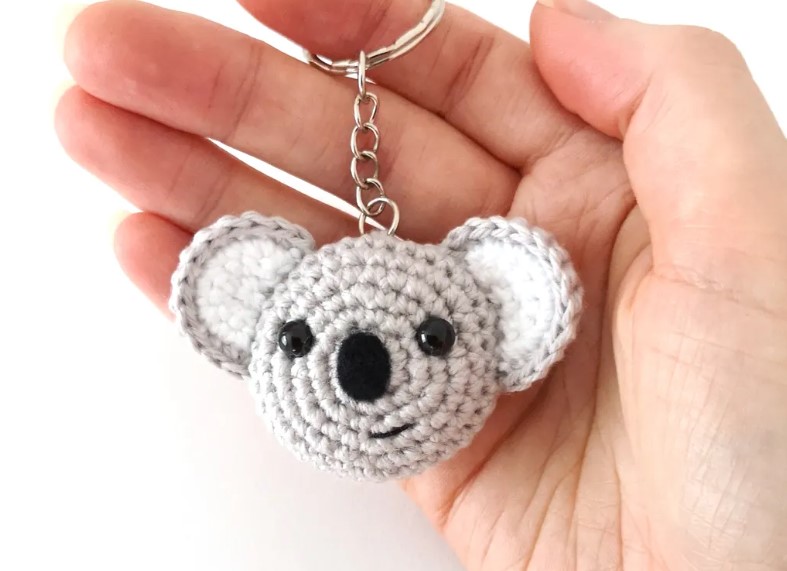 We know that small projects can sometimes be more challenging than larger ones. But the sense of accomplishment you feel when you finish a tiny project is worth the extra effort. This koala amigurumi keychain is the perfect example. It's small enough to fit in the palm of your hand, but it's packed with personality. The best part is that it's surprisingly easy to make.
Koala with Heart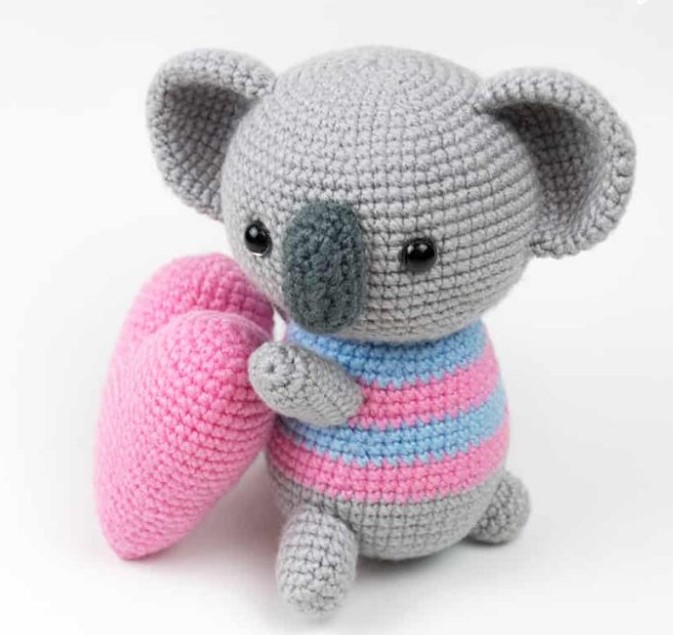 This koala amigurumi is too cute for words! He looks like he's just begging for a hug, and I can't resist his fuzzy little face.
Kevin The Koala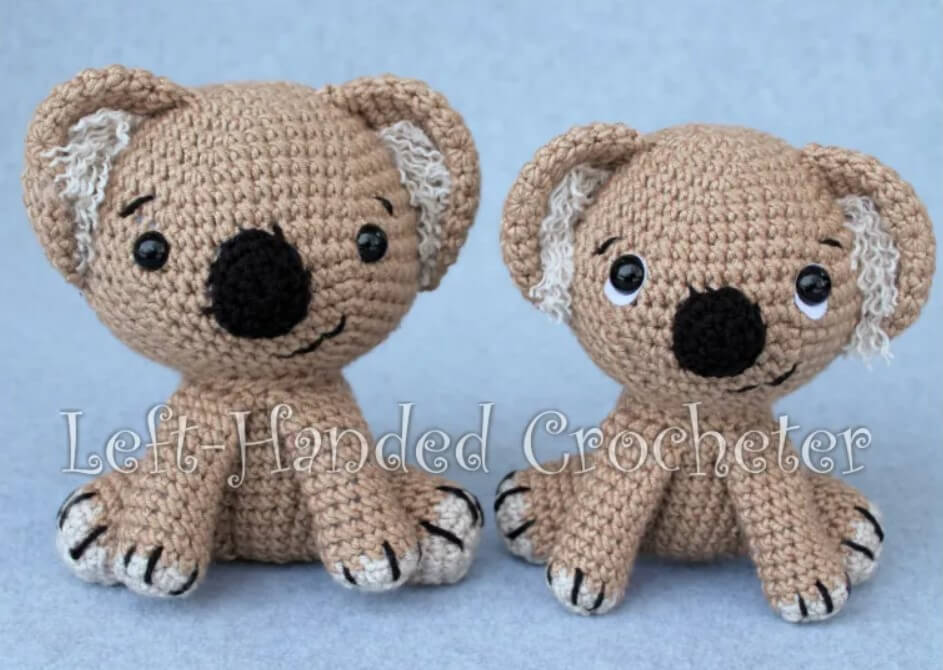 I was so excited when I saw this koala amigurumi pattern! The 'fur' in the ears is what really makes this little guy special. It's so soft and fluffy, and it gives him such a cute and cuddly appearance.
Cute Colorful Amigurumi Koala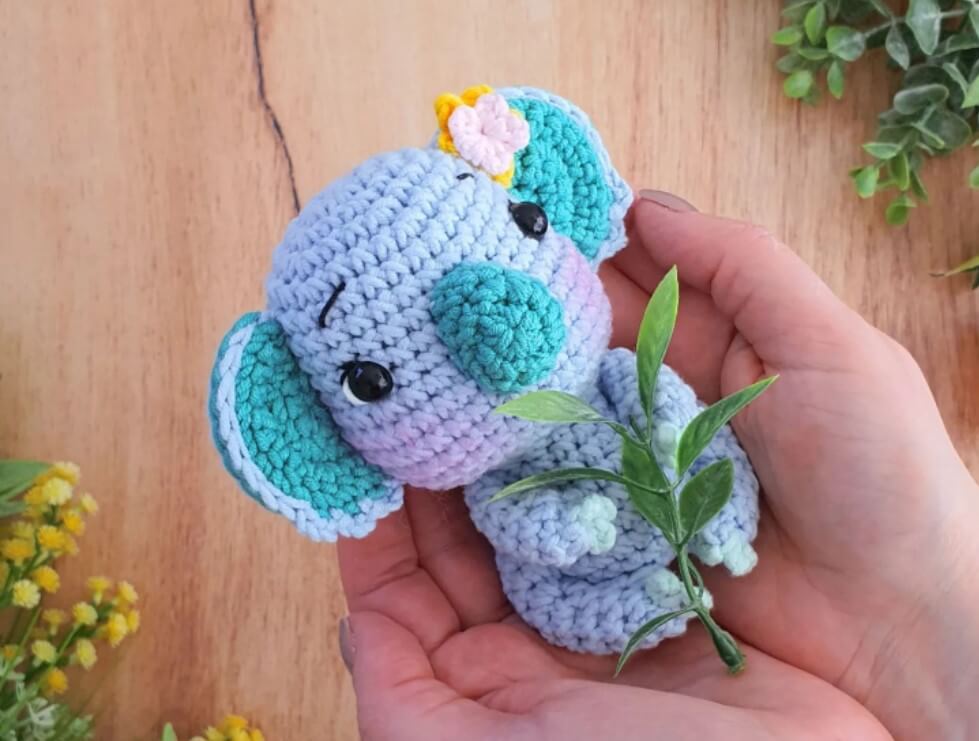 This koala amigurumi looks adorable with a flower stuck in her ear! She's made from colorful yarn and she has an unusual color scheme that makes her stand out.
Adorable Koala Amigurumi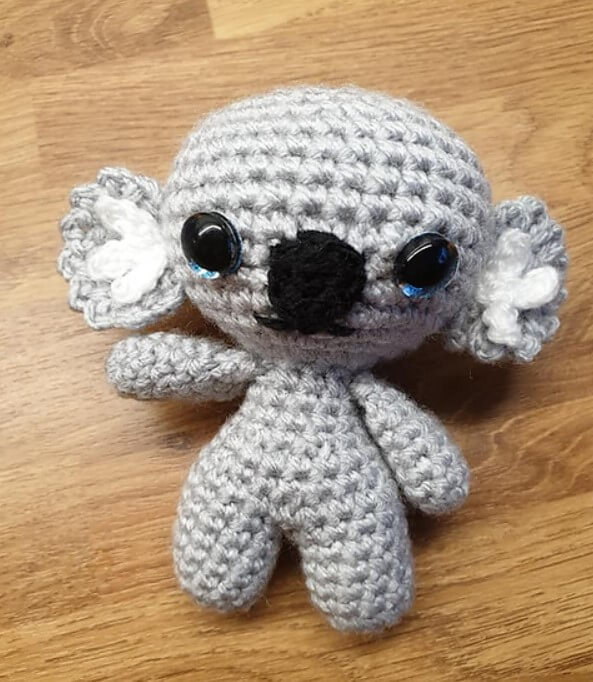 The little koala amigurumi is so cute with its big head and eyes. It comes in a free pdf pattern available on Ravelry and is beginner-friendly.
Gina & Dante Amigurumi Koala Couple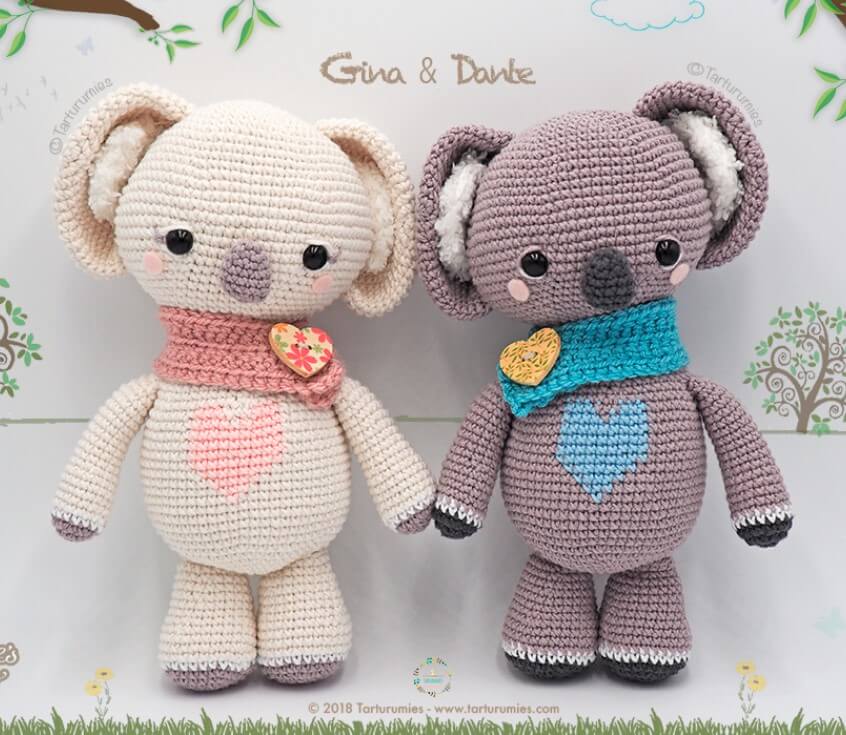 You'll want to get these adorable amigurumi koalas for your couple's gift. They're so cute and perfect! This might be one of the most complicated projects on this list, but it will definitely worth every second you spend working through them.
Sydney The Tiny Winy Koala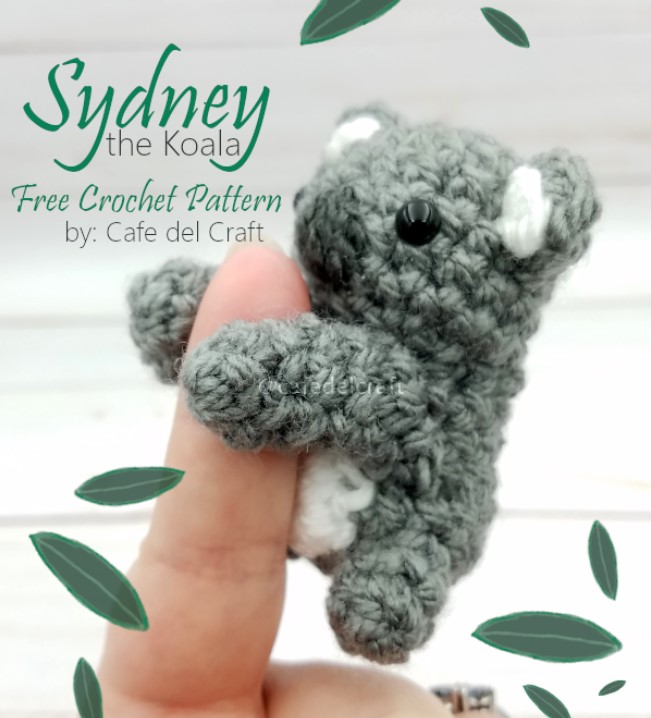 Sydney is the cutest little amigurumi koala you'll ever meet! He's so small that he can fit snugly on your finger, and his fuzzy fur is irresistibly soft.
Crochet Koala Free Pattern
Some people find making amigurumi to be too complicated for them. If you feel so, try this koala crochet. It's easier than some other amigurumi patterns, and still look cute.
Baby Shower Koala Crochet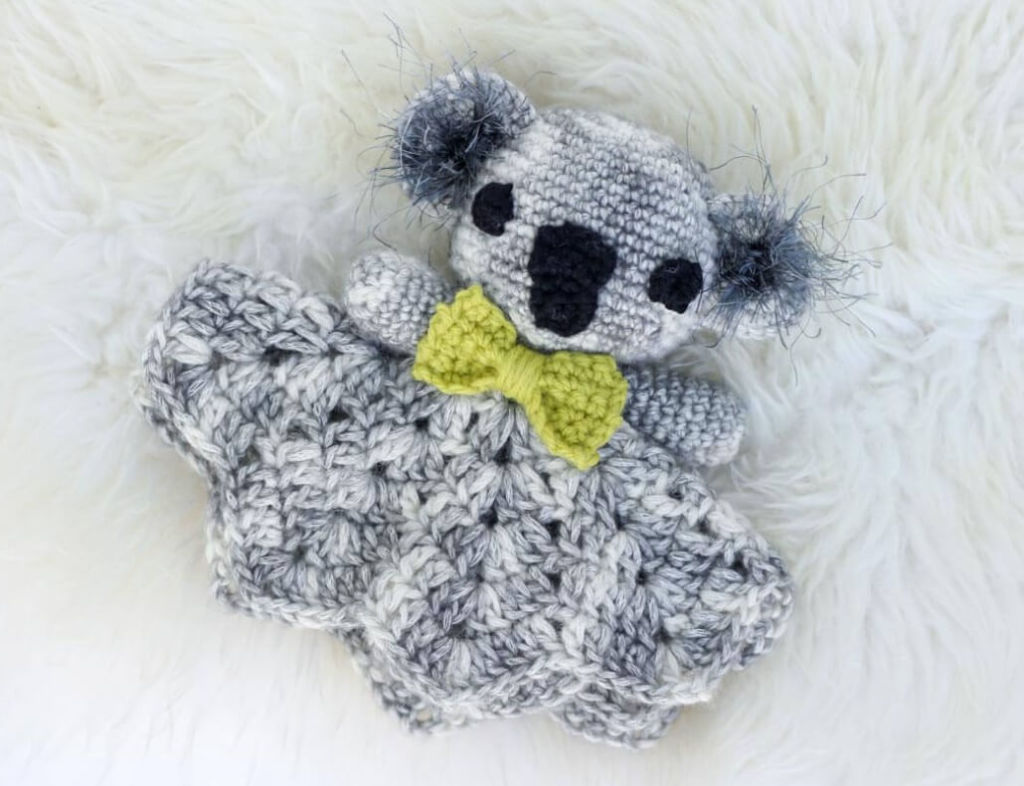 This free crochet pattern for an amigurumi koala is perfect for a baby shower gift. Make it in any color to match the nursery, and add a bowtie for extra cuteness.
Koala Hand Puppet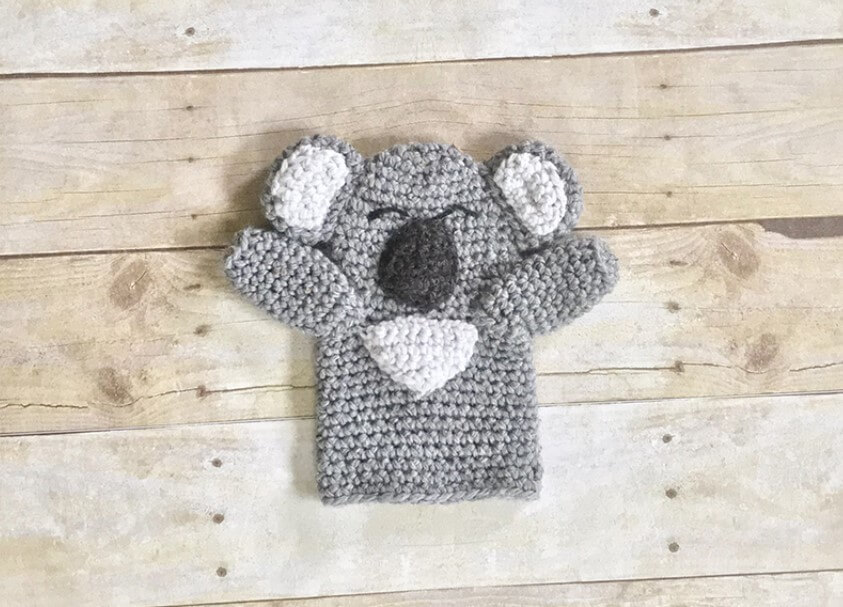 This koala hand puppet is sure to be a hit with kids! Using only basic stitches, you can create a cute and cuddly toy that will be loved by kids of all ages. And best of all, it's free!
Monty The Koala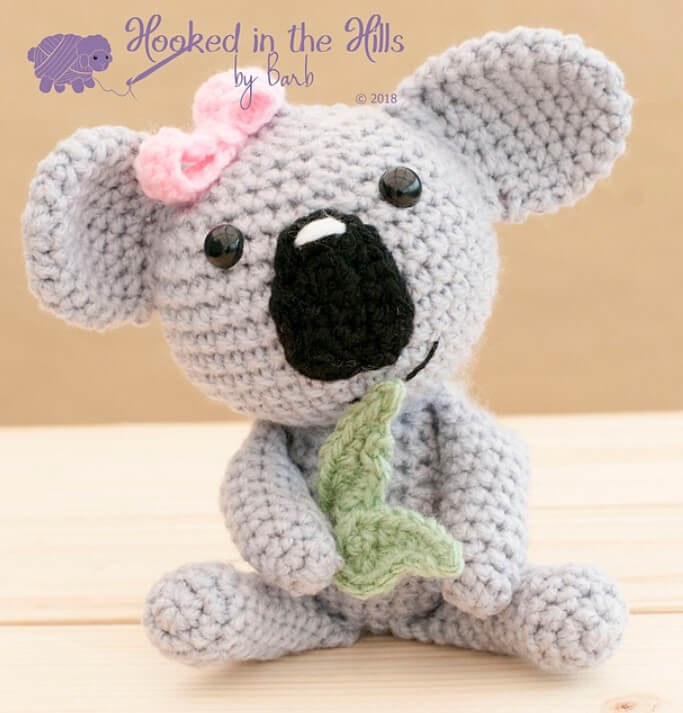 Barbara is a creative artist who loves to crochet. She has designed many different amigurumi animals, and Monty the Koala is one of his most popular creation. Monty is a cute and cuddly toy that is perfect for snuggling. Barbara created this free pattern for Monty so that everyone can enjoy crocheting their own koala friend. The pattern is easy to follow and only requires basic crochet skills.