Interested in having a monkey for your own? George the always-wants-to-know monkey in The Curious George cartoon is everything you could want. Despite how smart he is, there's no denying his cuteness either!
If you make one of these free crochet patterns yourself, which are all available online at the website linked below the pictures, then you can have that very same friend too!
Whether you're looking for a palm-size crochet monkey friend to make keychains or a small plushie, or even one big enough to snuggle on rainy days – we've got the best of them all in this list.
Get hooked on crocheting with these adorable monkeys! These cute creatures are made from a variety of materials and have various levels of difficulty, so there's something for all skill levels to make. Without further ado, it is time to your crocheting skills up another notch!
Spunky Little Monkey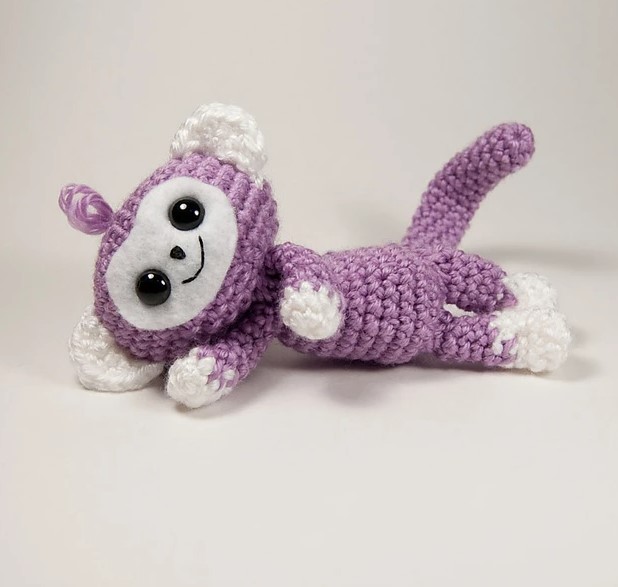 This little monkey is too cute! She's happy and smiling wide. Her finished size is perfect to take with you wherever you go – she'll fit in your bag! Before starting, make sure that you understand the basic stitches like chain stitch, single crochet, and decrease (if necessary). Once those are understood, then it becomes very easy for this project to be completed quickly!
The Cute Monkey Minik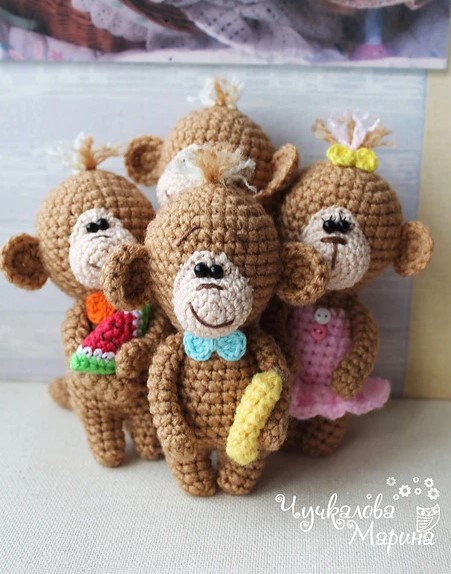 This easy-to-follow pattern will allow you to create a family of adorable crochet monkeys. By customizing facial expressions, outfits and accessories each one can come out unique with charming characters. This crocheted monkey is also perfect for a gift or as your own personal companion – whichever suits your needs best!
A 30CM Monkey Amigurumi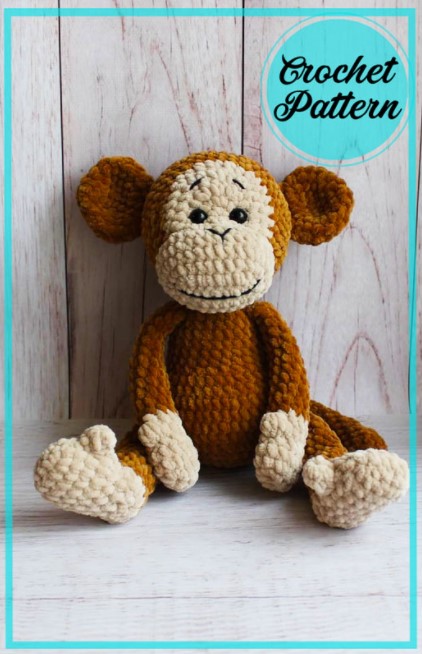 A friendly crochet monkey with a big smile and cute ears. This cuteness overload is perfect if you are looking for an amigurumi to cuddle! He's 30cm tall once finished, which means that all you need is one skein of the main color plus additional small bits for his face and legs. Don't wait any longer, let's get started!
Cute Baby Monkey with A Banana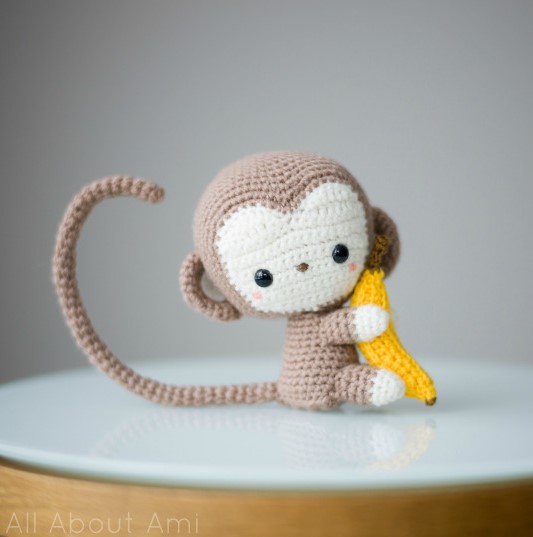 This little monkey does not want you to eat his banana. That is why he has been holding on to it for a while now. You can decorate your space with this adorable plush or have him keep company by following the free pattern below! If you are wondering about its tail, feel free to use wire if needed so that it stays in place properly throughout time.
Adorable Little Monkey with A Bowtie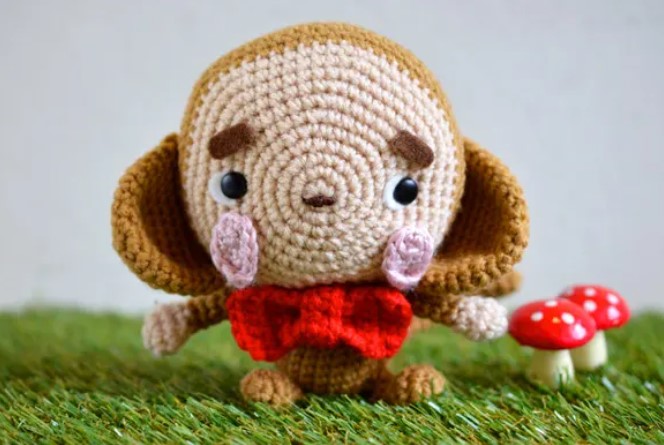 Here's a cute baby monkey looking right at you! He wants to have fun playing together and he's got that adorable bow tie on him. This pattern also stands out because of how those blushing cheeks are made. They're not like most items that are just embroidered or stamped. If you want to make your own version, check out the tutorial!
Hanging Monkey Amigurumi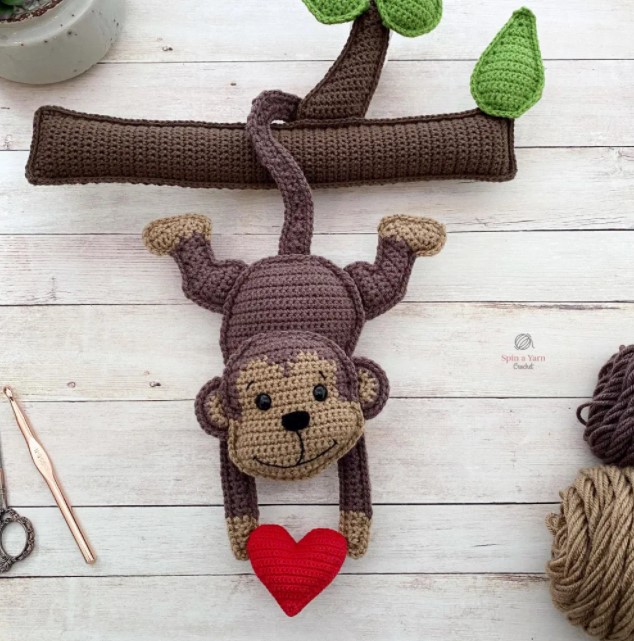 This friendly crochet monkey hanging upside down from a tree branch will add fun to your day! This pattern is unique and definitely a must-try for you. Including the tree branch, this easy project can be finished by following the simple-to-make pattern in under a few hours. As finished, it measures 15″ from top to the bottom – the perfect size for hugging! Let's get started today on making your new friend!
Adorable Monkey Wearing A Hat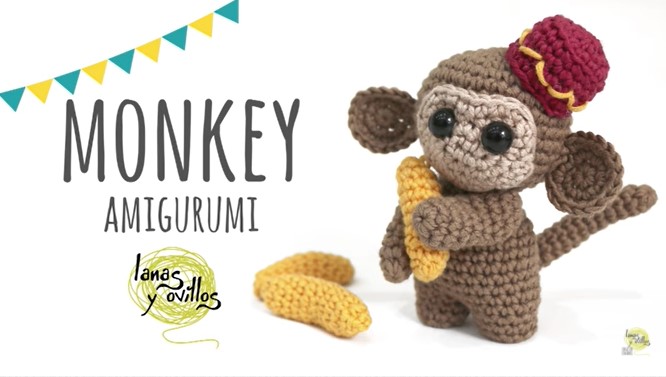 This little monkey is pretty cute and the bananas he's holding make him even more adorable. There are no complicated steps to follow in this tutorial, which makes it easy for anyone who wants to crochet a mini-monkey of their own!
Mimi the Monkey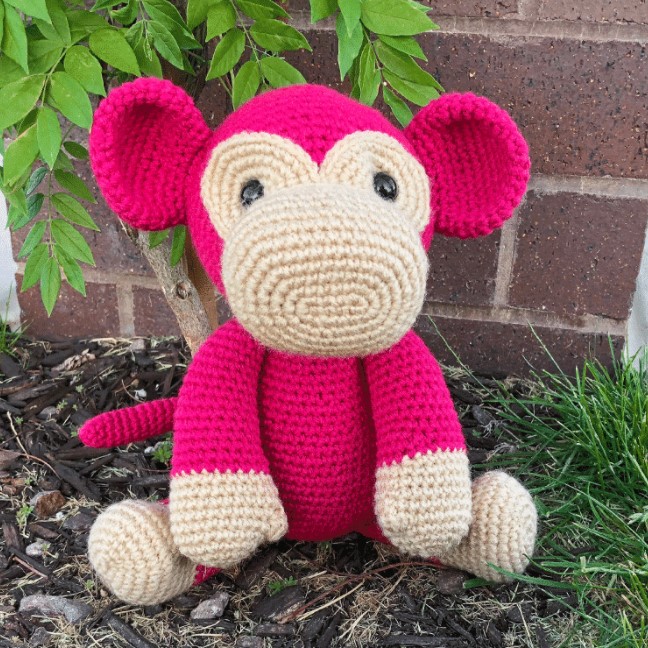 Mimi the cute, friendly monkey wants to invite you to a tea party. She would be great as your safari-themed party companion or decoration! When standing up she measures 13 and a half inches – the perfect size to hug. You need an intermediate level of crochet skill to create her but beginners are welcome since the tutorials are quite straightforward.
Maisy the Monkey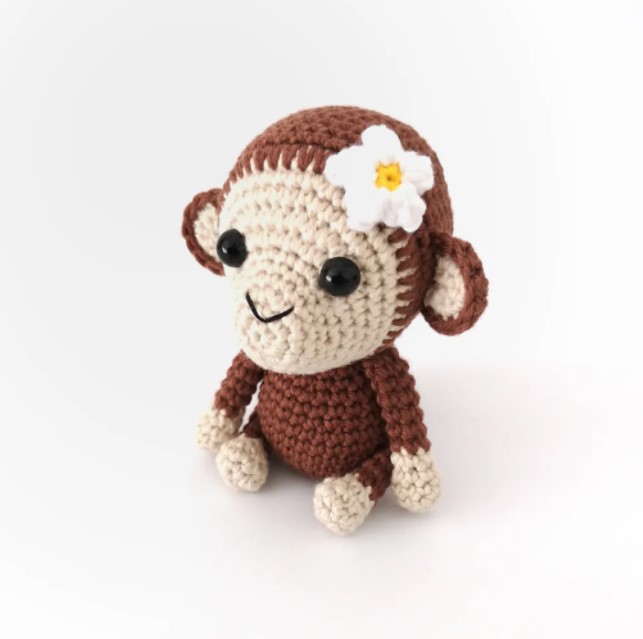 Making Maisy the crochet monkey is easy and fun! She's made with a 2.5mm hook and uses several different colors such as beige, brown, yellow, and white. You also need to use some floral wire to secure her beautiful flower on top of her head so that it doesn't fall off or get flattened while your crafty project progresses through its stages towards completion! Ready for all this? Then let's begin making Maisy by following the tutorial!
A Monkey Plush Toy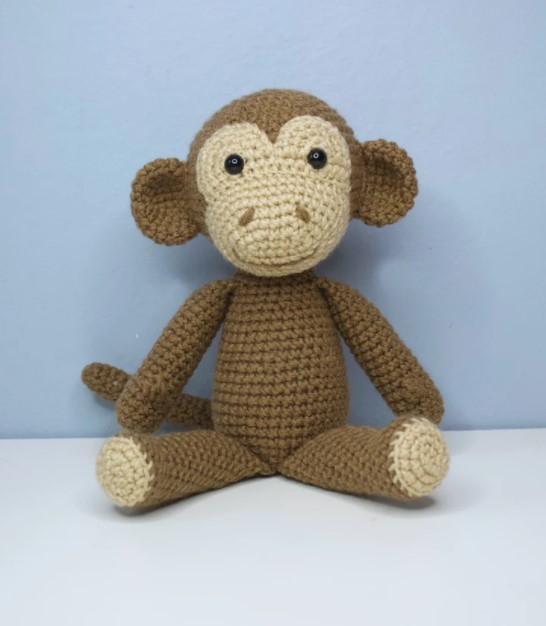 This friendly plush toy is the perfect friend every child wants. Friendly, fluffy to hug with a soft touch that you'll love once it's finished! This project allows for creativity so have fun by customizing all aspects of your new bestie before it is complete and become even a better friend with the modifications.
Little Bigfoot Monkey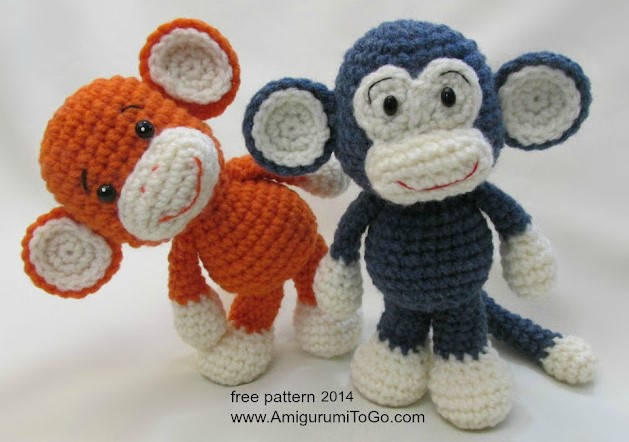 This bigfoot crochet monkey is a real entertainer! The bright smile and curious eyes will have you smiling all day. It's easy to make too, with this updated pattern perfect for beginners who'd like to try. With different styles of eyes, eyebrows, and mouth – or even accessories such as hats or scarves – it can be customized into any character you want!
9″ Knitted Monkey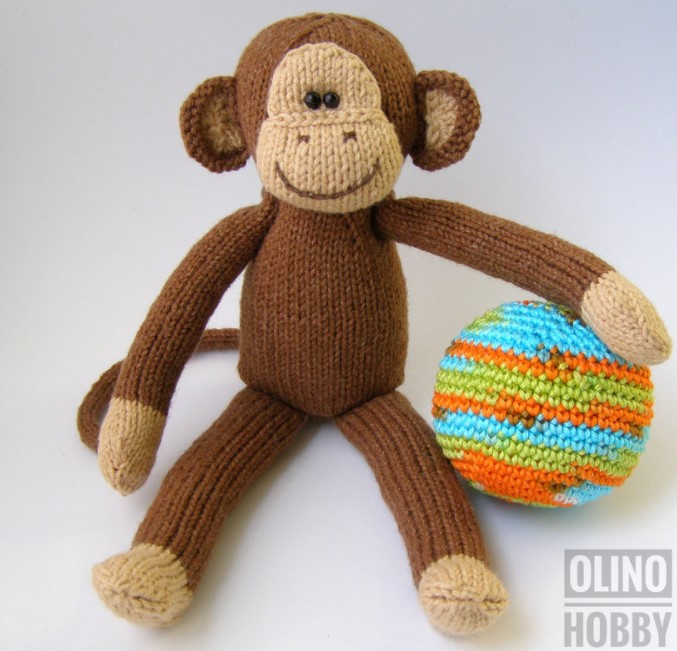 This 9″ crochet monkey wants to play soccer with you. He has a unique face and it's easy for you to make your own design on it! This adorable toy is made from two different shades of brown yarn. Plus, his long limbs are perfect for hugging or holding onto while playing games together in the yard!
Adorable Monkey Hat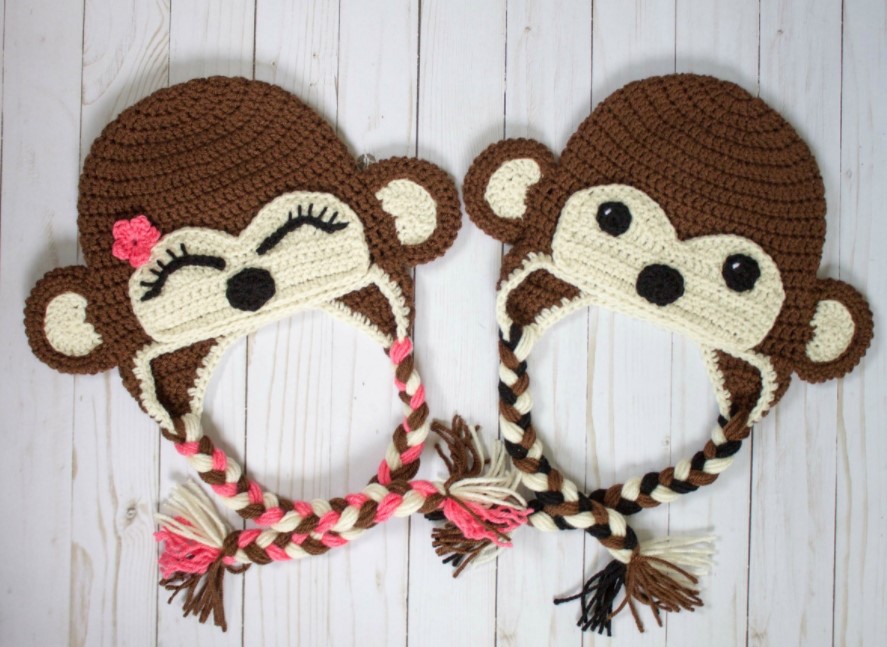 If you're looking for a present to make, this is the pattern that you should try. It's perfect for both girls and boys with only minor changes needed. For girls, add more flowers or modify eyelashes; for boys, try adding bowties!
The Friendly Monkey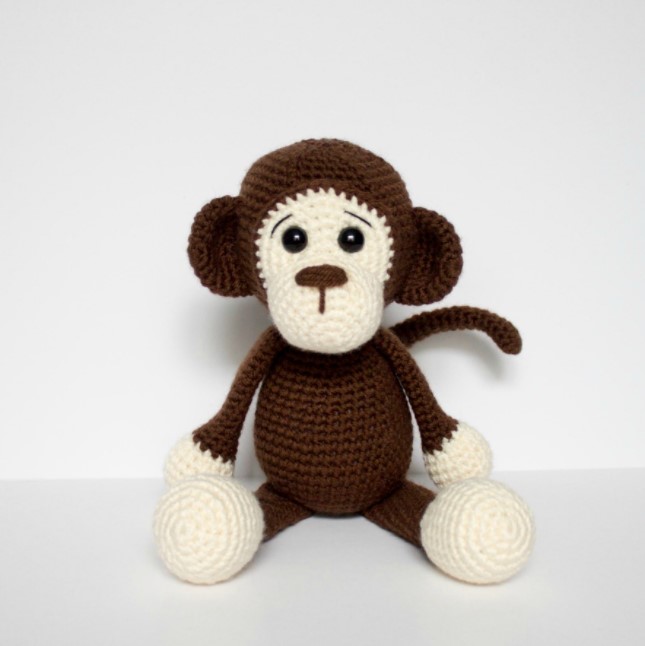 Milo is an amiable friend standing at 12″ tall. He's the perfect size for a special celebration gift, and this pattern suits any advanced beginner but it can be completed by determined novices too! The best part? You can make Milo sit or stand up easily!
Crochet Sock Monkey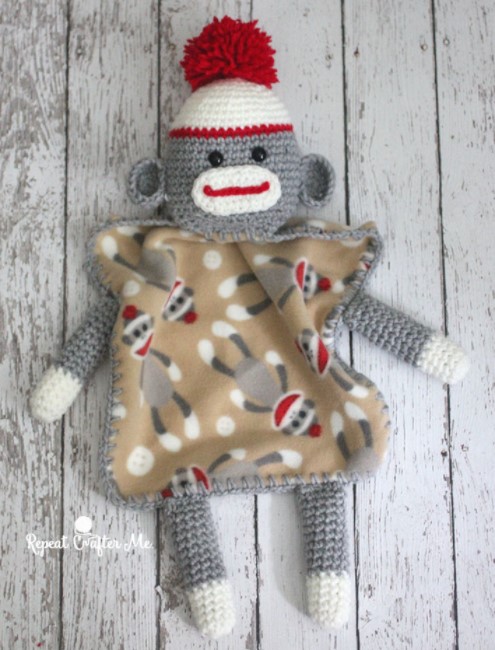 Here is another fun idea to make from monkey crochet. This snuggly blanket can be given to little ones so they stay warm when needed and you'll have a blast creating it! You will need two different sizes of hooks, which are a size H crochet hook for the body parts and a size Gfor the fleece. Once finished, your little ones will love its warmth.
Crochet Monkey Blankey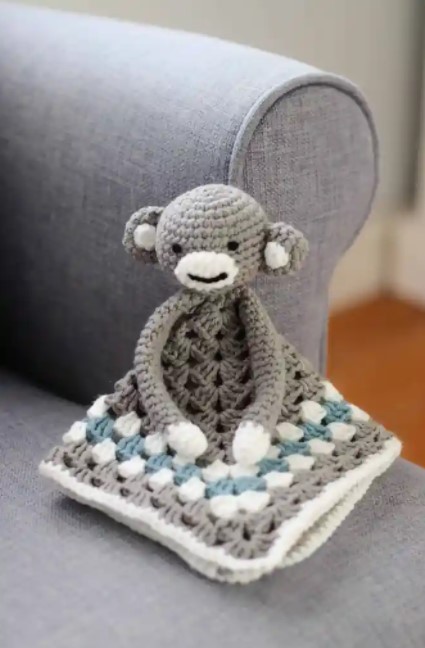 Why not give a smile to the new parents with this adorable monkey plush toy? It's perfect for cuddling and provides maximal security along with its long arms. Plus, it has an irresistible grin that will make everyone, including the babies, happy!
Smiley Face Amigurumi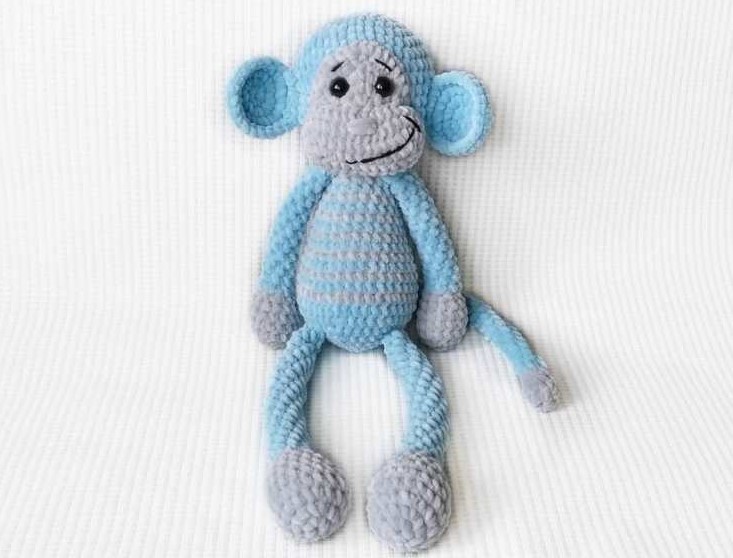 This cuddly blue monkey amigurumi is as cute as they come. His side grin adds to his charm too, and you can crochet him using bulky yarn with a 4-5mm crochet hook. You'll need some safety eyes for this project that measure 12mm in diameter. This baby will be a 17.5″ stuffed animal friend who's sure to bring happiness wherever he goes. Let's get started today!
Plumpy Tummy Monkey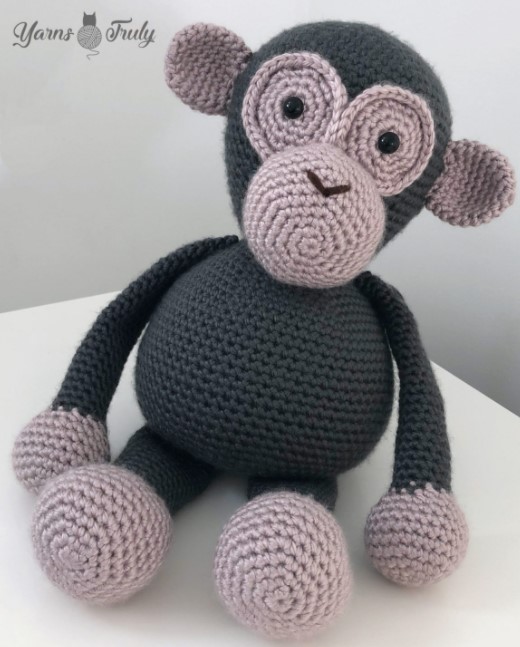 After crocheting this adorable monkey, you will become satisfied and happy with your work. The first thing that catches our eye is his adorably plump tummy which also makes him sit down nicely too! Choose a soft yarn to make it more huggable and add poly-fill inside of the crochet toy for an even better finish.
Crochet Happy Monkey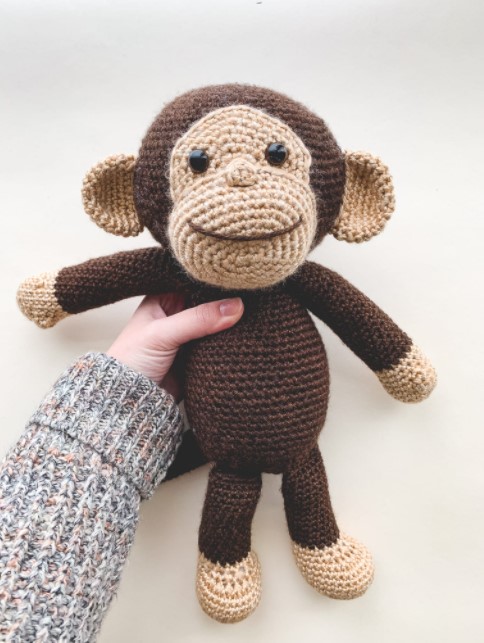 One way to spread happiness is by crocheting a happy-looking monkey. You can choose your own colors for this crochet project or use natural shades like dark brown and light brown, which are the common shades of monkeys in real life. This cute, adorable little guy also makes an excellent Halloween costume if you have kids who want to dress up as Ted from The Curious George.
Crochet Vibrant Monkey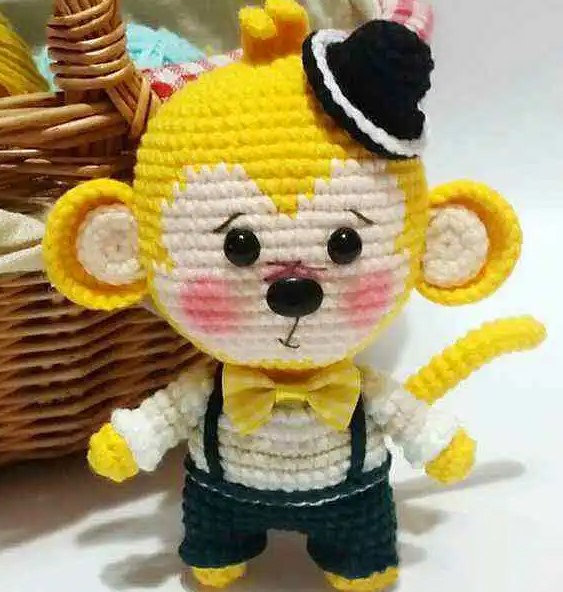 If you want to make your monkey look more vibrant, this pattern is perfect. This adorable-looking lifelike character includes clothes and a little hat that can be customized in color as desired. Be creative with modifications such as his clothing!
Monkey Best Friends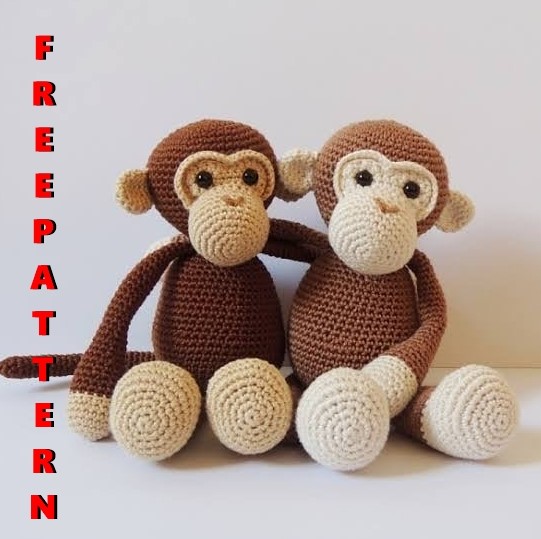 These two monkey friends are the perfect stuffed animal to bring home! They're made out of worsted weight yarn, embroidery thread for their eyebrows, and a crochet hook with size 3.75mm- make sure you have all these materials when making them so they turn out perfectly. Once completed it's hard not to hug them constantly!
A Crochet Monkey in Nature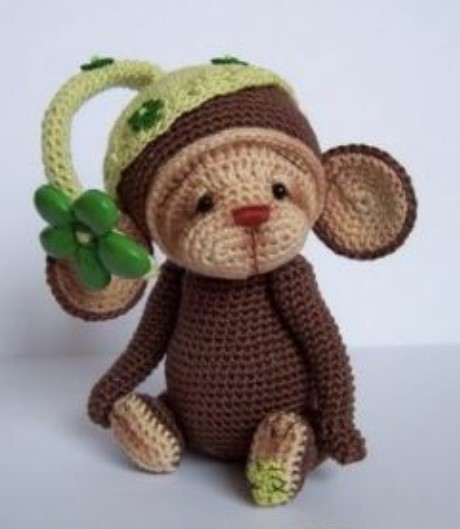 There is something about monkeys and their curiosity. They always seem to get themselves into a mess by holding on to a branch or plant too tight or not letting go when it's the time! This design brings out that silly side of them with a leaf left on the head, but there are no worries because the monkey will still look just as cute once you're done. Get started today so you can have this fun toy in hand before long!
"Hello There!" Monkey Amigurumi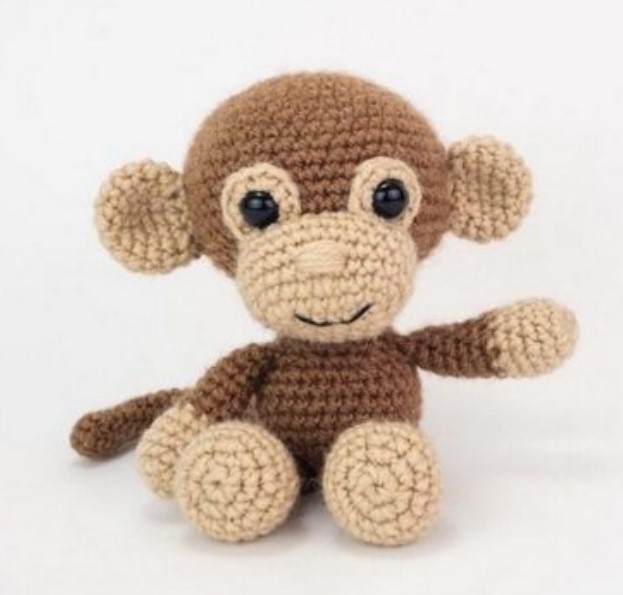 An adorable little monkey amigurumi is waving hello with its small arm. Its ears are almost as big as his head, and the cuteness isn't just in a smile! This friend doesn't need much yarn to make, but you can customize his size by using different materials or changing the hook size used.
Gorgeous Monkey Amigurumi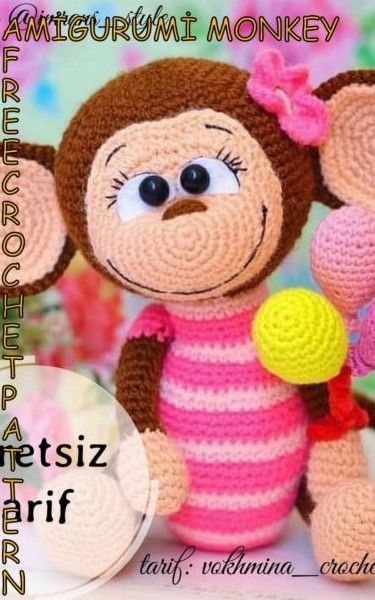 This beautiful crochet monkey, with luscious eyelashes and a charming smile, is the perfect gift for your daughter's birthday. Using this pattern, you can modify her dress to whatever color or design suits your taste – maybe changing it completely! The possibilities are endless with so many modifications available in this unique pattern.
Cute Little Climber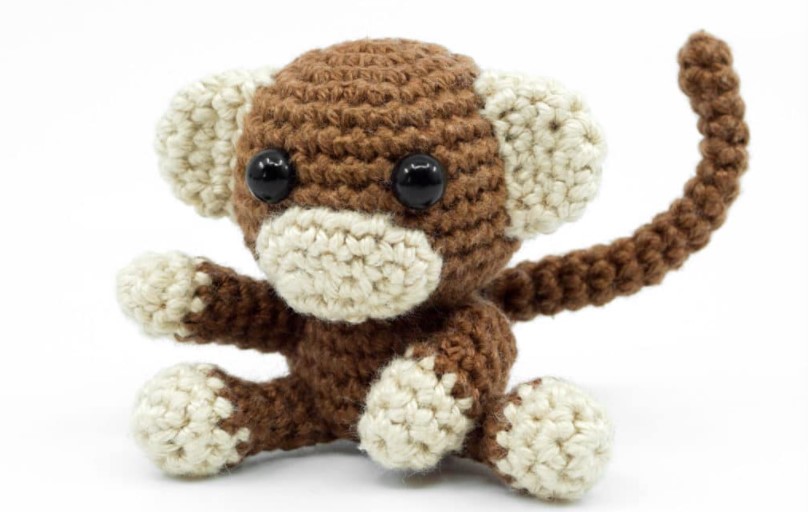 This baby crochet monkey loves adventure. It is very excited about the journey that just started in its life as it aspires to be a master of climbing. Its size (4.5 cm when sitting) is made possible by the 2.5mm crochet hook. It also would make an excellent keychain if you decide to combine your crocheting skills with crafting!