Turtles are free-spirited animals that swim in the ocean following their hearts. They are amazing creatures, and they can be cute companions for you! What better way to show your love than by crocheting them yourself? Everyone will surely fall head over heels with these wonderful crochet patterns!
Moreover, if you have a child who loves animals, they will adore this crochet turtle. You can put it in an animal-themed nursery or give it to them as a birthday present. We even have all types of lovely crochet turtle patterns for you to make!
We have compiled a list of crochet turtle patterns for you to choose from, ranging in size and difficulty. From beginner-friendly small turtles that fit into your pocket to large ones that you can snuggle all day, we've got it covered!
Baby Sea Turtle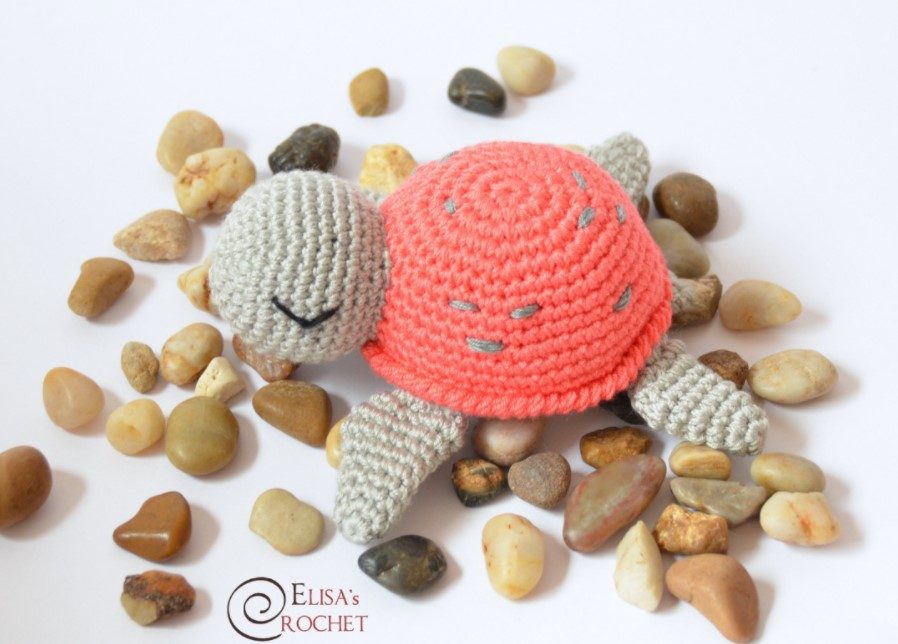 This easy crochet pattern for a baby turtle will make you think of summer days and the ocean. The cuddly body is made with polyester fiberfill, so be sure to use medium-weight cotton yarn along with your 3.5mm hook! This intermediate pattern also uses the magic ring, chain, slip stitch, etc., which are all basic crocheting techniques that beginners can learn too.
Adorable Baby Squirtle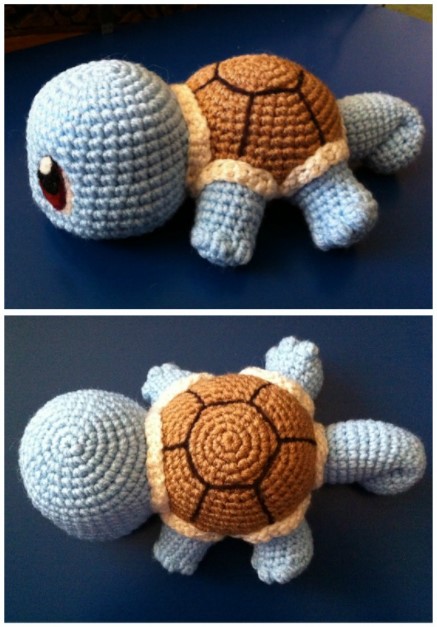 If you're a Pokemon fan, chances are that you know Squirtle – the water-type Pokemon. Now we have a crochet pattern for making your own amigurumi version of this little guy! This is customizable as well, skip out on adding toes or just make his body (the shell) and head instead if desired.
Crochet Turtle with Big Eyes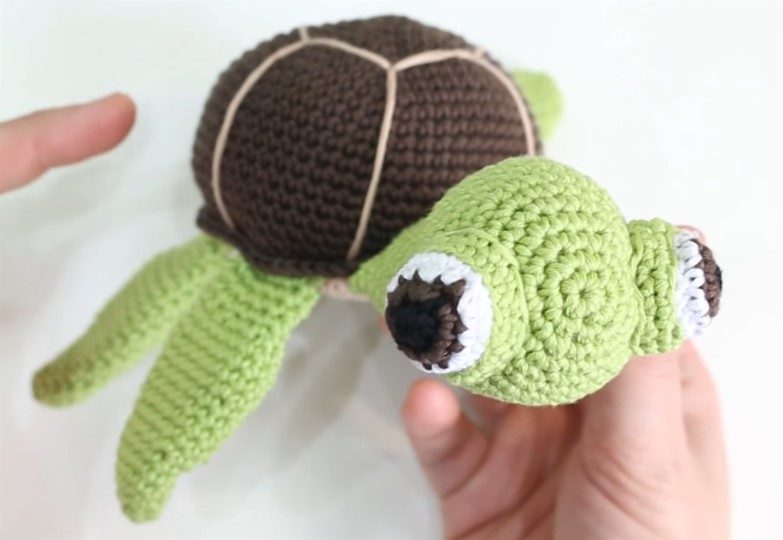 Now you can crochet a turtle with this easy-to-follow tutorial! This adorable little guy is ready to be snuggled by anyone who sees him. His dark brown shell has an even pattern and his paddle-like limbs are perfect for gripping. If you need a more in-depth tutorial, check out the video to give yourself some visual guidance on how it was made!
Tina the Turtle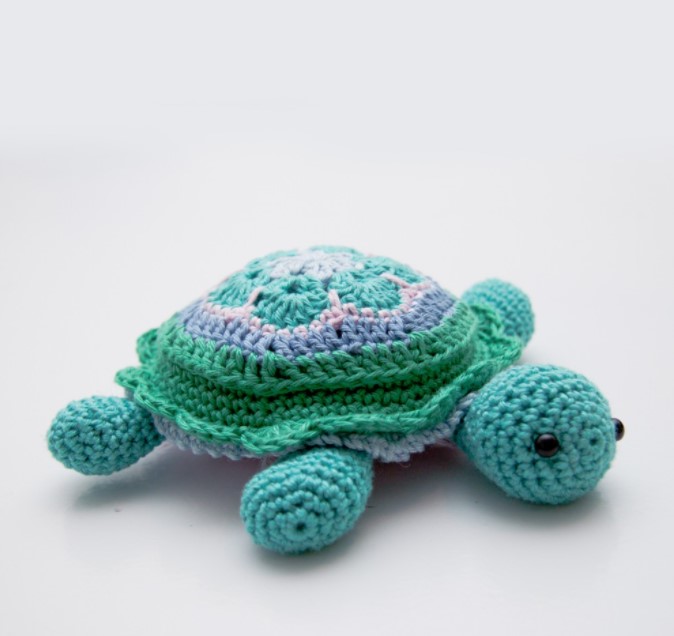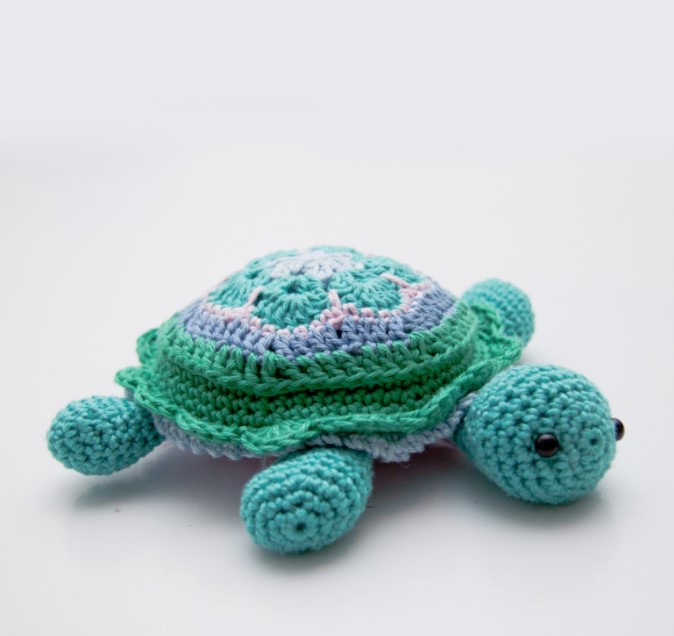 Who wouldn't want to have one of these? Tina the turtle is a unique crochet pattern that makes for an incredible pincushion. She's also called flower hexagons because you need to make several crochet hexagons to create her shell, which looks like beautiful flowers! Don't we all want one just like her?
Timmy the Turtle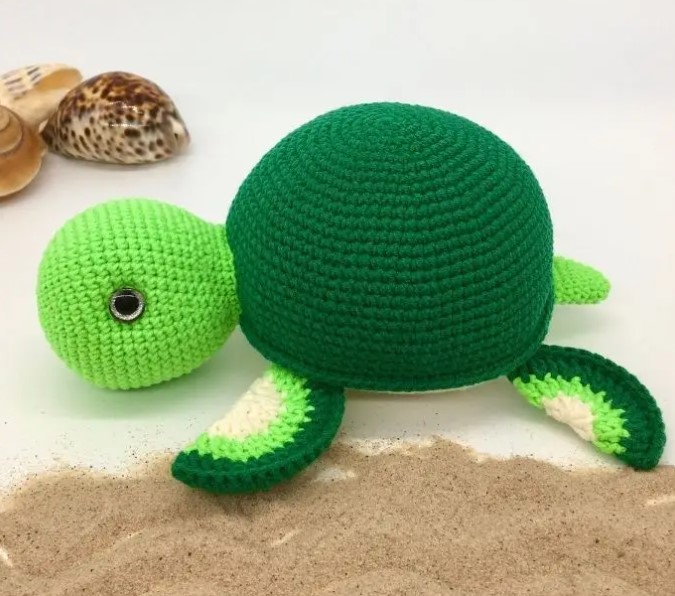 Timmy the sea turtle is a good friend who wants to join you anywhere and everywhere. Timmy isn't just your average crochet amigurumi because he's 4 inches in height and 8 inches long, with unique patterns on his limbs that give him character. Instead of 100% cotton, like most other toys, this is crocheted using 55% cotton with 45% acrylic for extra sturdiness.
The Turtle Bob Pattern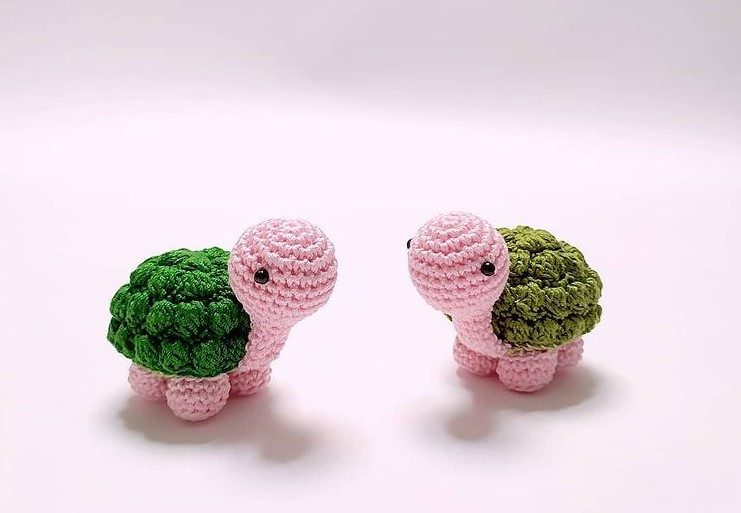 Bob the turtle is super adorable. He's crocheted from three different colors of yarn: dark green, olive green, and light green cables. His small size makes the pattern quick and easy – perfect for beginner crochet enthusiasts who want to explore their skills! The placement of Bob's eyes makes him look more innocent than other turtles you'll find in stores!
Little Miss Turtle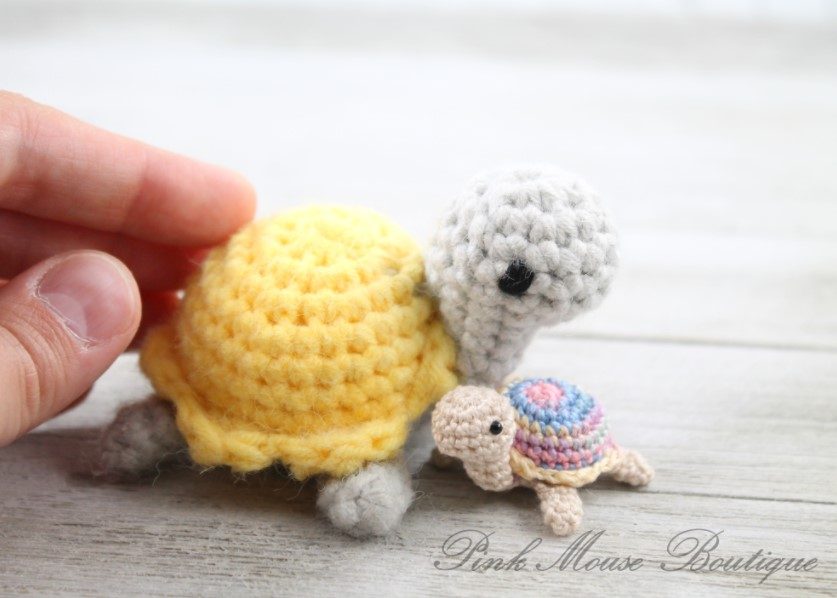 A tiny crochet turtle can be a challenge, but it's worth trying your hand at something new! Despite its size, the shell is decorated with so many colors. You could also work on the same pattern and make another one for this little guy to keep him company!
Sheldon the Turtle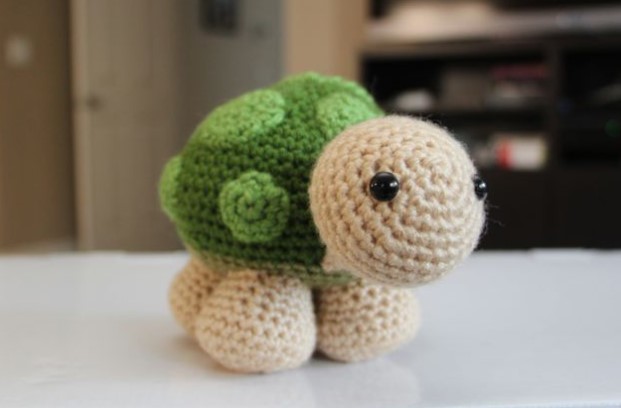 When you meet Sheldon the turtle, his amiable character is evident by how he looks. His eyes are placed perfectly to give him a strong gaze that makes others feel comfortable around them. He isn't complicated at all and crocheting him won't take much time either! You can start this project using these colors: beige, kelly green (dusty), and fern. Let's begin!"
Sweet Turtles in A Variety of Colours
This crochet turtle is a shy one right from the start. His whole body almost disappears under his puffy shell. This makes him an ideal gift for someone you love because they will cherish it forever and keep it close to their heart. Different colors and weights of yarn are needed, so make sure you check out all the details before starting crocheting!
Alfie the Birthday Turtle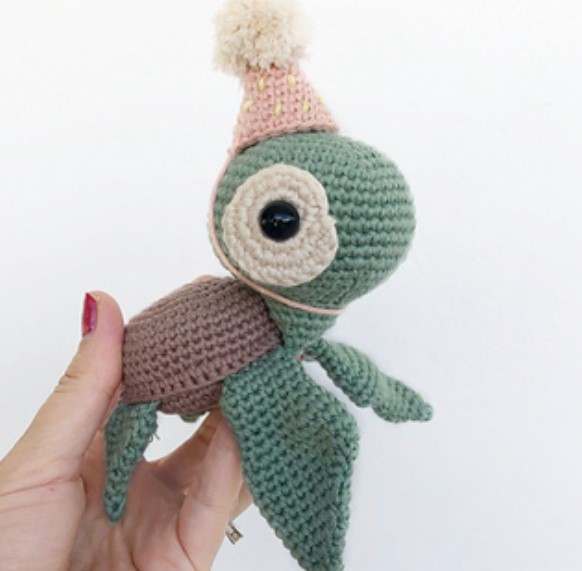 Need a last-minute birthday gift or decoration for your upcoming party? Keep reading to find out how you can crochet this cute turtle in just a few hours! His name is Alfie and he has so much excitement about the sea-themed party that it's contagious. He comes with his own little hat, too. Let's get started by crocheting him using a 2.5 mm hook today!
Smiley Amigurumi Turtle with A Hat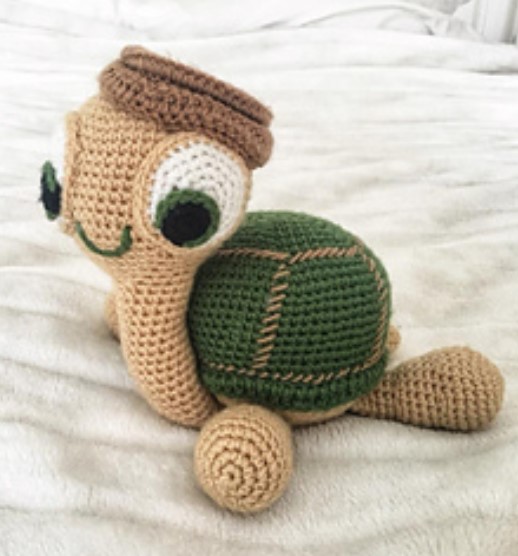 Who doesn't love a cute accessory? This crochet turtle looks super happy with its hat! The consistency of green in the eyes and smile makes it look very pleasing. You can have this adorable creature crocheted up quickly because you only need to use a 3.5mm hook, which is an easy size for beginners too!
Cute Little Turtle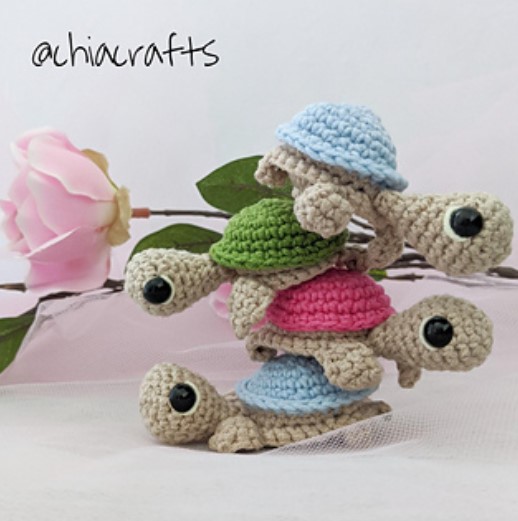 You can crochet cute turtles with this easy beginner-friendly pattern! The tutorial comes along with videos to make the process easier. You can choose different colors for your turtle's shell too, like pink or blue instead of green. With all these new companions by your side, you are ready to take on life!
Pet Turtle Toy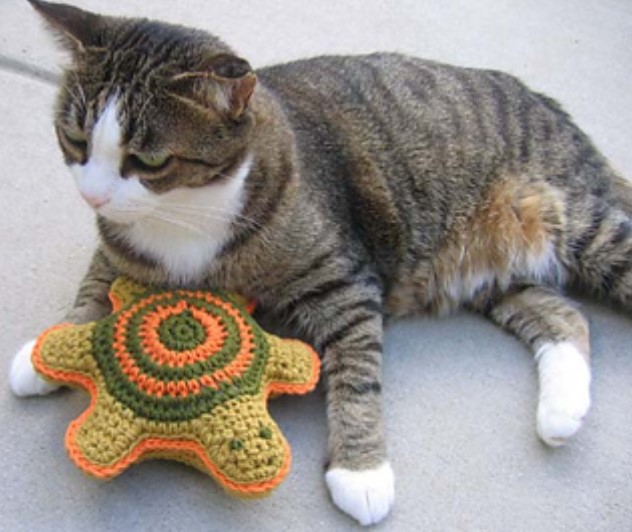 Tired of making the same toys for your pet? Make a crochet turtle and watch as they play with it all day! This design is unique because turtles usually have shells that stand out, but this one lays flat, so even if they're playing rough this won't hurt them! Get ready to start crocheting using a 4.0mm hook and 175 yards worth of yarns!
Sidney the Sea Turtle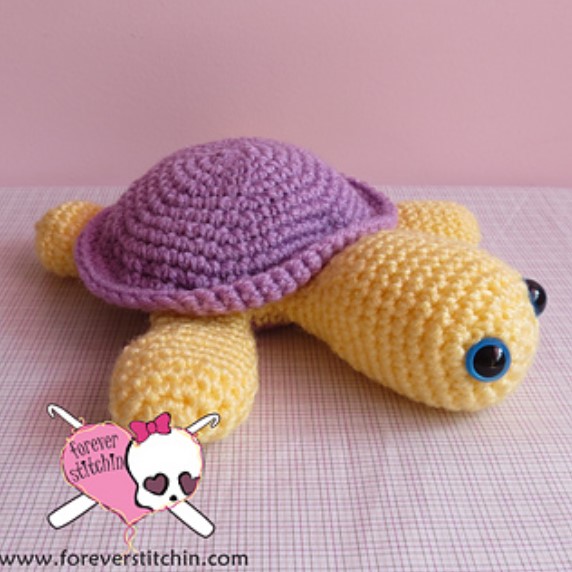 Meet Sidney the chic sea turtle! Her unique shell is bright purple with a yellow body, making her perfect for summer. Crocheted with a 5.00mm hook, she measures 9 inches across and 8 inches long. Once made up in your favorite colors or materials, this stylish new friend will bring some joy to your days!
Crochet Turtle with Flower Shell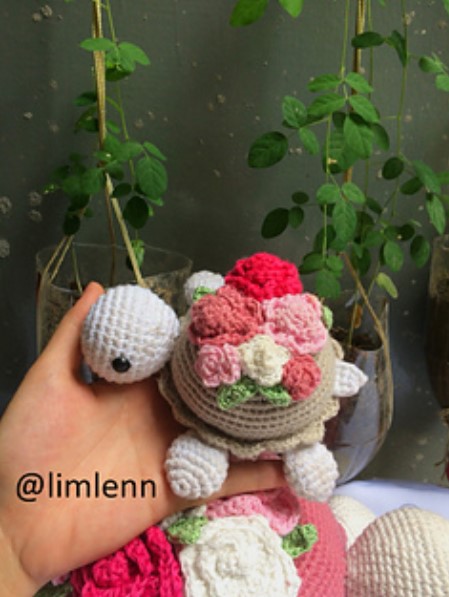 When you see this crochet turtle, it's impossible to not notice the gorgeous flowers on top of its shell. Each flower and leaf was crocheted separately then assembled atop a smooth bright green shell – they look so beautiful! The tutorial contains an illustrated guide with detailed instructions for all stitches used in addition to abbreviations which makes working through each step painless.
"Honu" the Sea Turtle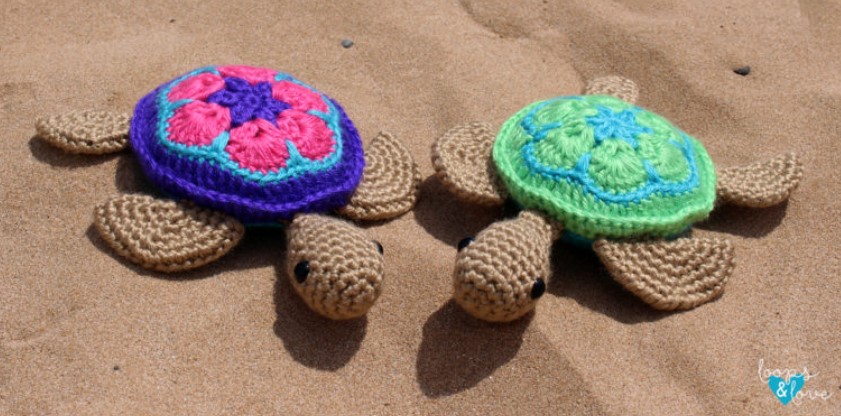 The Honu crochet sea turtle is inspired by the Hawaiian green sea turtles. This 6.5-inch long crocheted gift will bring you good luck and a warm hug, as well as providing an opportunity for creative expression when it comes to designing its shell. Follow along with the pattern creating your own version of our favorite sea creature friend!
Speedy the Turtle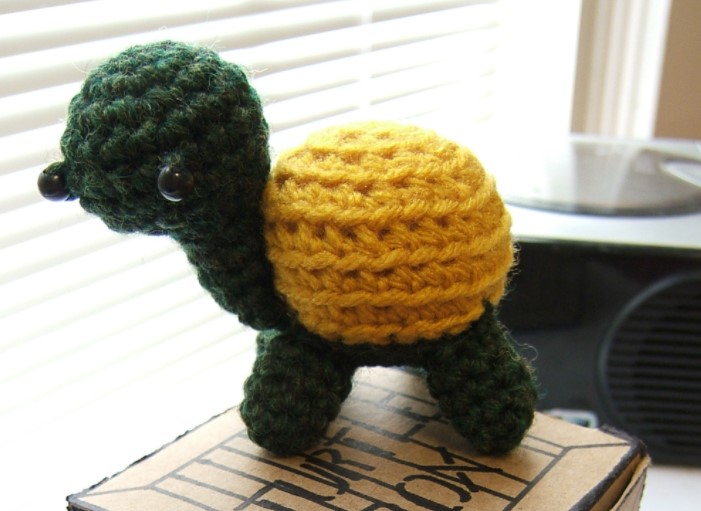 A turtle named Speedy is a popular World of Warcraft character that players can obtain after completing several Children's Week quests. To replicate this cute reptile, follow the free crochet pattern here by using a 4.00mm hook! The tutorial covers all steps in detail to ensure success as you create your own version of Speedy.
Crochet Turtle with Cute Eye Smile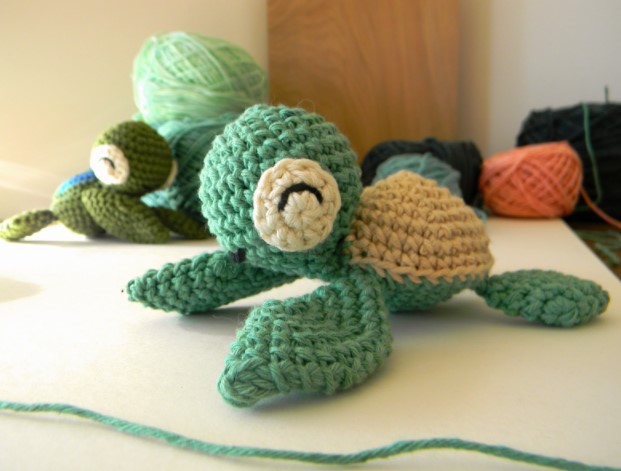 The adorableness of turtles is irresistible, especially with their eye smile. You can make this cutie by following the free pattern here. The crocheting process isn't complicated. Separately work on each piece (head, shell are shown in a picture inside the tutorial), then slowly but carefully assemble them to form your turtle's body shape. This project is also beginner-friendly because you only need basic crochet skills for it!
Tessa the Turtle Amigurumi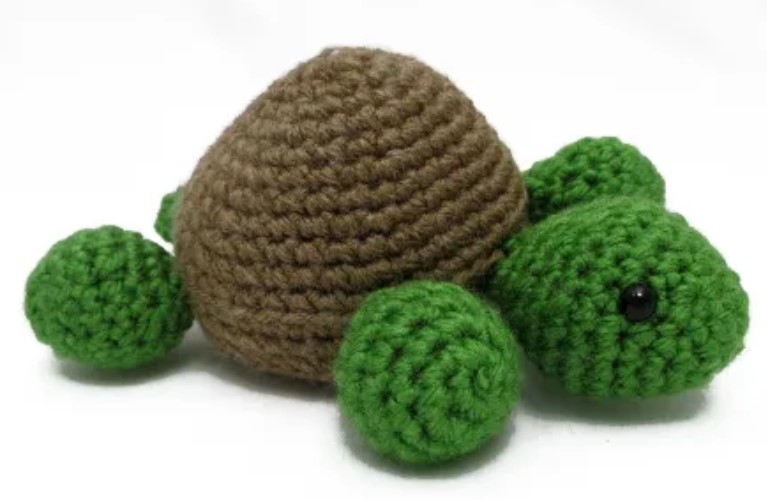 Meet Tessa the crochet turtle! She is a bit shy and only needs a small amount of fiberfill. But once you get to know her, she will be one of your best friends. You'll need green (head & body) and brown (shell) worsted medium-weight yarn for this project as well as plastic safety eyes that should only be used on children over 3.
Tilly the Tortoise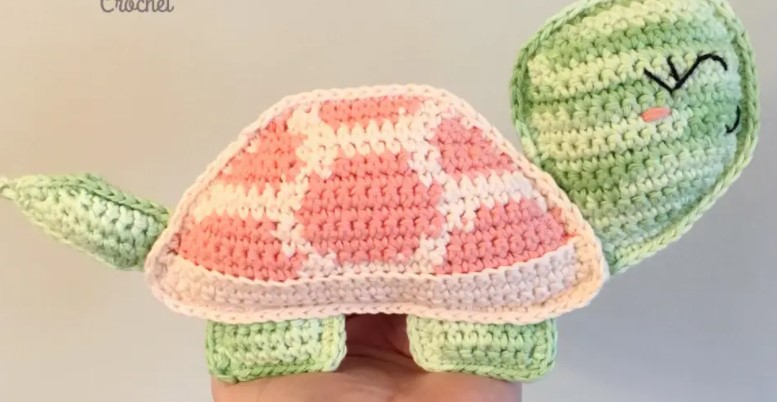 Tilly the turtle is an adorable crochet friend. You'll love making her because of how pretty she looks with a gradient color scheme! Her bright colors are so nice, but if you get confused about working with multiple yarns at once there's even a video tutorial to help you out. Don't forget that Tilly needs black thread for the eyes and mouth too!
Teenage Mutant Ninja Turtle Inspired Patterns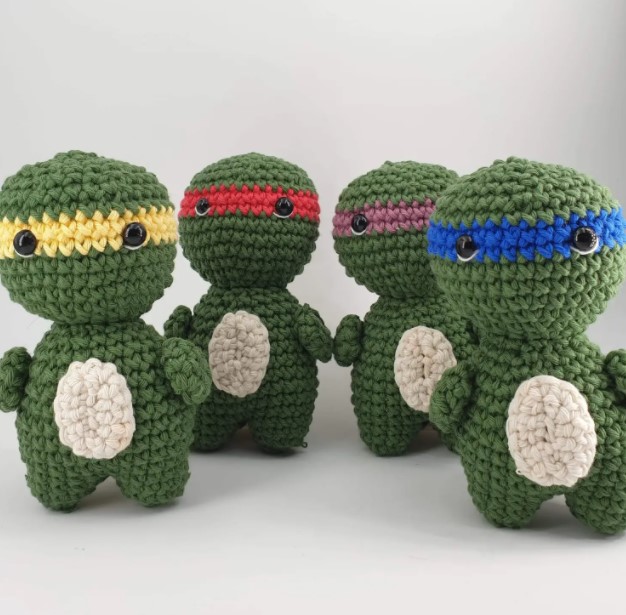 Whether you like Leonardo, Raphael, Donatello, or Michelangelo; this crochet turtle pattern will let you put your own twist on it. This pattern is super fun, and you can create all of them with a different color for the eye mask. The head and body are worked as one piece, while arms, legs, and shell are separate pieces. They are attached later to complete it.
A Stack of Adorable Turtles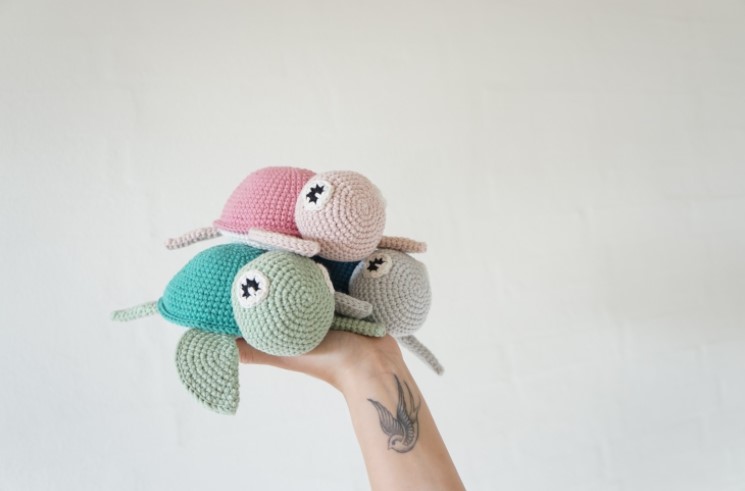 Want to make an adorable crochet turtle? You are in luck! Crochet turtles are not only cute but they can be your first project. It's going to be fun, we promise you that. The eyes of these little guys may look different from the usual round shape as well since the pattern gives them a unique design – which is also easy and quick if done correctly.
A Lovely Turtle with A Red Lip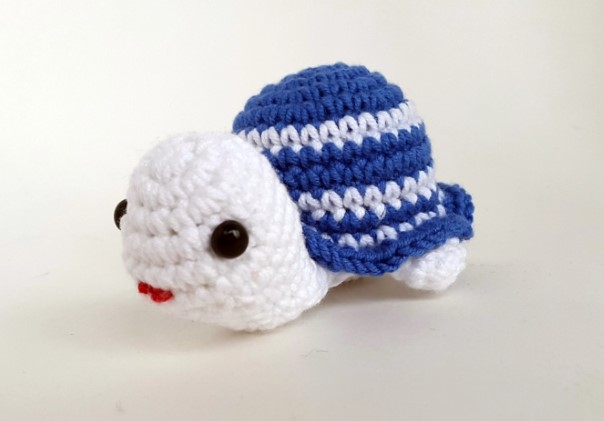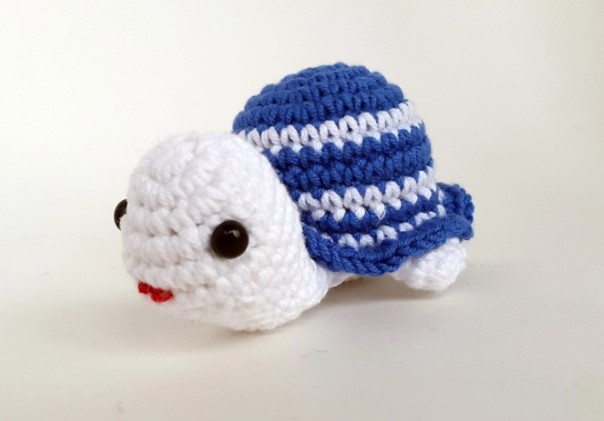 One of the main features of this crochet turtle is its bright red mouth. The contrast between white and red makes it very noticeable, almost like an exclamation point! White goes well with blue so that's used on the shell to keep things simple. For something small yet adorable you can't go wrong with a crochet turtle – especially one as unique as this one!
Crochet Turtle Keychain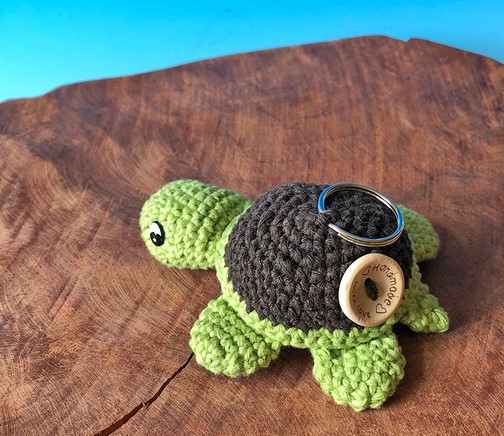 Crochet turtles are adorable creations. Although small, they make excellent decorations for your home or as a keychain! This pattern is simple to follow and perfect for beginners. It includes instructions on how to customize with buttons at the back if you want something more personalized. Whether it's made into decor items or keychains, this crochet turtle will go everywhere with you!
Beginner-Friendly Bright Crochet Turtle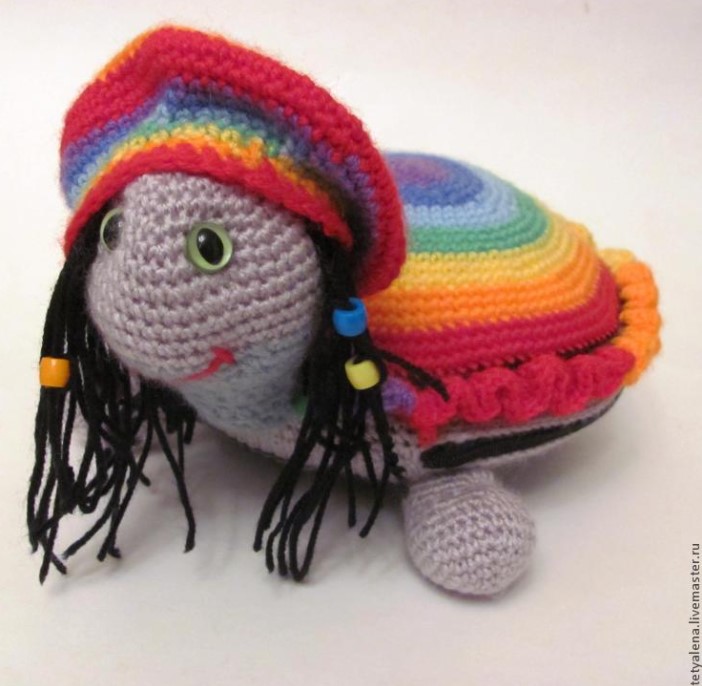 Giving your crochet turtle a character is always a great option. The characters will make your crochet friend more alive. Take this pattern as an example. It's designed with a strong personality under all those colors. Moreover, it has secret storage underneath the shell where you can keep your sewing tools. Get your hook ready and start crocheting this brilliant crochet turtle idea!