Do you and your friends ever feel bored? Here are 30 things you can do! From catching up on your favorite TV show, playing video games, or making some delicious food. There's something here for everyone.
Whether it's a rainy day or just a regular afternoon, I've got some great ideas that will help you have fun even if you're stuck indoors. From board games to baking projects, these activities will keep everyone entertained for hours on end.
And if the weather is nice enough, be sure to check out the list of outdoor activities as well – they'll definitely make this one of those days that won't soon be forgotten!
So take a look and find out which one suits your mood today!
Stuck Indoors? Do These Activities with Your Friends!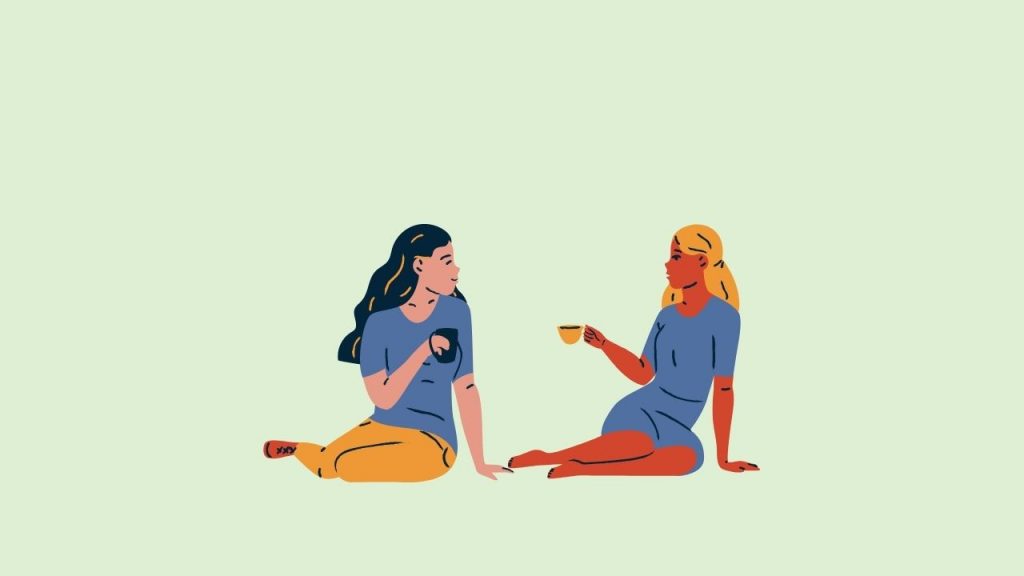 When you're bored with friends, it's always good to think of new things to do together. These activities are perfect for when you feel like your group is stuck indoors!
1. Movie Marathon and Some Popcorn
A movie marathon with some popcorn is a great way to spend the day. The best part about this activity is that it can be tailored to everyone in the group.
If you're looking for an action-packed experience, find a fun show that will keep your adrenaline going!
If you prefer something more dramatic, try watching a rom-com or drama film instead. And if it's been too long since any of you have seen a specific movie, don't forget to put it on the list!
There's nothing like a group movie night to help everyone come together and bond.
2. A Fun Karaoke party
It sounds very simple but karaoke is a lot of fun. The best part about it is that even though there are many songs to choose from, everyone will be able to find one they like.
Getting started can be as easy as finding the perfect moment for the group to sing together or choosing an individual song that suits the mood.
3. Truth or Dare
Truth or Dare is great for chatting and reminiscing. Just make sure that the game doesn't get out of hand.
It is important to agree with your friends about what values are worth preserving.
Some people might not like what they hear, and some might laugh. As always with social games, establishing clear rules upfront can keep things from getting awkward!
For example, maybe you could make a rule to only give dares that are logical.
4. A Small BBQ Party
A whole BBQ party is sure to get your motor running with the music, laughter, taste explosions of all kinds of foods cooked on a grill.
Plus, there's lots of opportunity for entertainment even without alcoholic drinks. And you might be surprised how many people will think it's fun!
5. Poker night
Playing poker with friends can be a nice distraction from boredom. The company, the focus on technique and strategy, the mental challenge – it just makes for an overall stimulating experience that is very satisfying to your mind.
You can never be bored again! Even if you're not a professional player, it's definitely possible to have a lot of fun.
6. Try A Baking Recipe
The baking process can be very soothing and therapeutic, so sharing the experience with somebody else often makes you feel better.
You will find yourself giggling along with them for no reason, just smiling at them without even realizing that you're also laughing.
The bottom line is it's just fun having somebody share the experience of making something delicious together!
7. Murder Mystery Game
People have been playing this game since the 16th century. Nowadays, you can get a murder mystery party pack from Amazon, or you could even make your own!
This game is great for getting to know your friends in a new and different way, as well as having fun together because everyone is engaged at all times!
8. Order Takeout
Sometimes it can be difficult to find something to do when you get together with friends.
A good solution is ordering takeout because it doesn't require much coordination or preparation, and there are plenty of restaurants that have healthy fresh options if you're looking for nutrition over convenience.
It's an easy way to eat well without requiring any planning on your part, too!
Plus, ordering some takeout can make gatherings less formal which might allow people some more room to open up!
9. Get Crafty Together
Crafting is also known as an effective way to relieve stress, which oftentimes plays a factor when defining boredom.
So finding things to get crafty with your friends is always a great way to avoid boredom.
The internet makes this easy by providing us with the perfect online crafting community on Pinterest. Check out what other people are creating and do your own!
10. "Don't Use Your Phone" Challenge
This is fun and challenging. You need to put your phone someplace out of sight and go around doing other activities.
If someone takes their phone back before the designated time, they need to do the punishment.
Decide a punishment that's fun because this challenge isn't just about phones, but it's a good practice for being a good company to those you love.
11. Make A Tye Dye T-shirt
Tye Dye is awesome. What a great idea to not be bored! Tye dye shirts are really easy to make at home, and you can start by looking up instructions on the internet.
Many Youtube tutorials come with everything you'll need, like what tools you'll need, how much dye to use, and how long it should soak for.
12. A Fun Costume Party
Referring to a themed costume party, there are many different types of costume parties to enjoy with great company.
For example, hosting a Halloween-themed costume party is an exciting way to get into the fall spirit.
Of course, you'll have to plan the themes and get your friends into it if they're not already. Themes can be anything from crafty craft projects or children's book characters or even just coming up with clothes in certain color schemes.
No matter what you pick, the key is happiness and interest so it doesn't feel dull!
13. Do Indoor Photography
This can be quite enjoyable. The vibes that come along with doing an interior photoshoot with friends are very different than when taking selfies during a Saturday night out.
There's lots of laughing and silly poses being made, but also plenty of good conversation happening while the camera clicks away.
14. Try Origami
Origami with friends is a fun activity. Origami helps to keep your brain active while having fun.
You should find some challenging models like the star or dragon and figure out the tutorials that will help you avoid frustration. Some other ideas include making flowers or fruits.
15. Try A Cooking Recipe
Cooking with friends can be a lot of fun, but it does take time and effort.
Be prepared to set aside some time, since cooking together takes more than just throwing things in the oven or frying them up on the stove.
So make sure that everyone participates in cooking. The more people, the better it will be.
16. Play Online Multiplayer Game
Online multiplayer can be a lot of fun! One big perk is that you're able to enjoy gaming with friends instead of feeling like it's an isolated, solo experience.
Even if it's just for a few hours, playing video games is an enjoyable way to connect with others without having to leave the comfort of your home.
17. Make TikTok Videos
Making TikTok videos with friends is a fun and creative way to not feel bored.
Plus, if your friends are okay with making videos for you, then the whole thing becomes a far less daunting task.
There are many video tutorials too. Make the whole experience fun! it's a precious chance to laugh with your friends.
18. Watch Funny Youtube Videos and Laugh the Boredom Away
Watching YouTube videos with friends is an entertaining idea. Laughing together will really bond the group. You just have to be careful about what you watch.
I suggest watching something really funny like Fail Army Compilations for example. It would surely bring a smile to your face or even make you laugh.
Is The Weather Nice? Get Outside with Your Friends and Have Fun!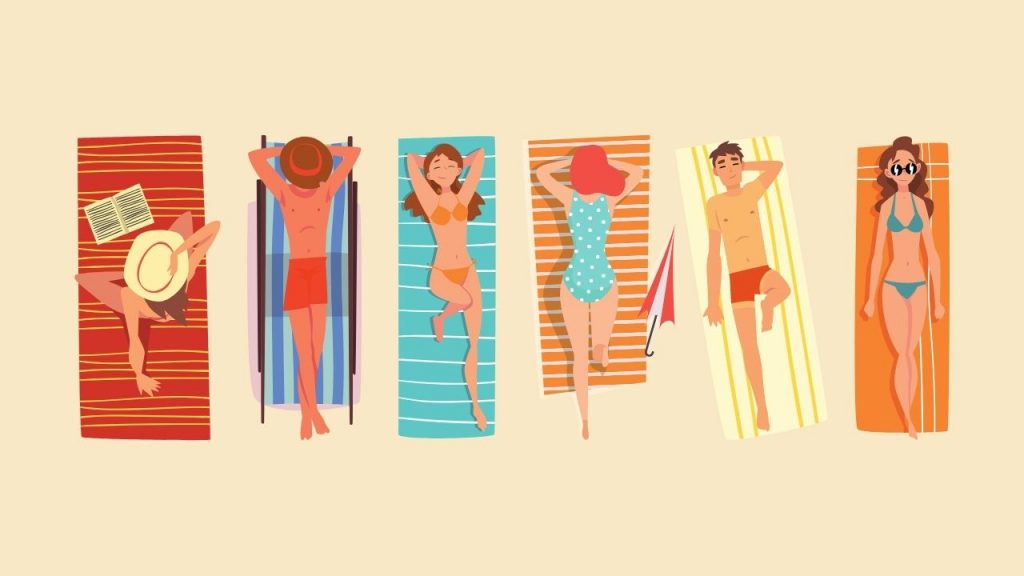 One of the best ways to enjoy the nice weather is by going outdoors with your friends. What's more, there are so many activities you can do with your friends!
19. Attend A Music Performance or Festival
There are many things you can do with your mates, including sitting in the crowd listening to your favorite band and making friends with new people around you.
It can be fun! It is a good idea to get tickets before the concert starts. You don't want to miss out on a good show!
20. Plan An Outdoor Picnic
If you're feeling bored and you're looking for a day full of fun, then get with your friends and plan an outdoor picnic.
Find an area that is open and spread out so that everyone can sit comfortably.
You can then enjoy the weather and the nice weather without having to worry about the rain.
Once you've found a nice spot, get together and eat some food that you've prepared beforehand.
Even if it's just some sandwiches and chips, eating them outside will make them feel more special than eating at home.
21. Go on A Short Trip
Short trips should last no more than a day. The goal is to get outside and enjoy the nice weather while doing something with your friends.
When you're picking a trip, be sure it's fun and interesting so that you and your friends will be excited to go on it.
There are many options: camping, going to the beach, going on a hike, taking a walk in an urban area… the possibilities are endless!
22. Go To A New Coffee Shop
The first step is to go outside and find a local coffee shop. This should be easy since there should be many options in your area.
Once you've found a coffee shop that seems interesting, invite your friends over and give them a heads up that it's a new one for all of you.
Talk about how it will be something different from the usual routine and offer some suggestions on what to order!
23. Have A Splash on the Nearest Beach
If you're feeling bored, there are many ways to enjoy the nice weather with your friends. One way that I recommend is by having a splash on the nearest beach.
Beaches are outdoors and there are many activities to do there. Even if you don't know how to swim or go on boat rides, you'll still have an enjoyable time!
24. Jog Together
If you and your friends all feel like going for a run, then it is a good idea to go together. Jogging is a good way of staying active and healthy.
You can also talk about various things that are happening in your life while you're running. You will be able to enjoy the nice weather together at the same time!
25. Volunteer in Your Community
If you're feeling bored and you're looking for a day full of fun, then get with your friends and volunteer in your community. You'll feel productive!
It's also a way to give back. Volunteering is not only good for your physical health, but it is also good for your mental health.
26. Go Thrifting
When you are with friends, it's not uncommon to feel bored. Sometimes, when people are bored they don't know what to do with themselves.
One way of getting out of the situation is by going shopping or even thrifting!
Thrifting can be a fun thing for anyone in the group because there are many different options available in thrift stores.
You'll likely find something interesting in the store. You may even find some cool items that you didn't think about buying before!
27. Try Something Daring (Like Rock Climbing or Skydiving)
I know it sounds a little crazy, but sometimes when you're feeling bored, the best thing to do is to try something daring.
It's a great way to get out of a boring situation and something that you and your friends will never forget!
One example would be going rock climbing or sky diving which can also help you improve your mental health and give you and your friends something to talk about for a long time.
28. Go to the Mall
Unless you're extremely bored, going to the mall to window shop can be a refreshing thing to do. It's also the same as giving yourself time for some me-time.
Going to the mall with your friends is always better because you can explore new shops or restaurants with them. You might even find something you want!
29. Visit Museums
There's no better way to spend the day than looking at beautiful paintings and sculptures from notable artists who were masters of their craft.
Seeing all of these works in person will give you a new perspective on what true talent looks like in action.
Not only that, but attending a museum visit will also help educate you on different cultures, eras, and more!
30. Take Instagram-worthy Pictures
If you have the opportunity to take some beautiful outdoor pictures with your friends when you feel bored, I highly recommend it.
It is a good way for everyone to get together and have fun while still being productive.
You can talk while taking the pictures or just enjoy the moment of being outside.
Plus, aesthetic pictures are good for your Instagram. They make you happy!
Don't Find What Suits You?
Well, let us introduce our new random activities generator!
It's a dead-simple tool that will give you hundreds of fun things to do. You can choose your activities preference, whether it is indoor, outdoor, or a mix of both. It's free!