Feeling bored? I know you're looking for a way to have fun and pass the time. You're not alone though.
In fact, it's estimated that the average American has 2.5 to 5 hours of free time a day.
But don't worry, there are ways to avoid this and actually have fun!
That's why I created this list of 40 games that are perfect for when you feel bored.
Some games can be played alone, and some others need someone else to play with.
No matter what kind of game you want to play, there's a perfect solution for your boredom right here!
And they won't cost you anything either – most of these games are free to play online!
So get ready for an adventure full of fun activities that will make time fly by before you know it!
Best Browser Games to Play When You're Bored
You might feel bored when you're not playing any game, but it is easy to play games like Pong, Tetris, or Snake. You will feel nostalgic.
Do we need to download it? No!
You'll only need a web browser and internet connection.
1. Little Alchemy 2
Little Alchemy 2 is a browser-based game that tasks you with creating the world from scratch. The objective of the game is to combine different elements to create new ones.
The game starts with four basic elements: air, earth, fire, and water. From there, you can combine these elements to create more complex ones.
For example, combining earth and water will create mud, combining mud and fire will create brick, and so on.
2. Gartic.io
Gartic.io is a browser-based game that lets you draw and guess words. It's a fun and addictive game that can keep you entertained for hours on end.
The premise is simple – you're given a word to draw, and then everyone else has to guess what the word is. You get points for every correct guess, and the person with the most points at the end of the game wins.
3. Whack Your Boss
Don't take things too far! If you're looking for a quick and painless way to vent your frustrations with your boss, this might be the perfect solution for you.
"Whack Your Boss" is wildly popular with people who just want a healthy break from their job. Just tap all over the screen to whack them as hard as possible.
4. Akinator
Akinator is a character quiz game that you play in your browser. It has over 500 million people playing it and is available in 27 languages, including English, French, German and Chinese.
Akinator's objective is to discover what the challenger person (whom he knows nothing about) looks like (personality and job).
The base of the application is its artificial intelligence that analyses formal aspects, semantic aspects as well as some intuitive aspects to find out who he or she is.
It's like having some cool imaginary person guessing people for you!
5. Geoguessr
Geoguessr is a browser-based game that tests your knowledge of the world.
The objective of the game is to guess where in the world you are based on a series of clues. The game is perfect for when you need to take a break from work or just want to have some fun.
6. Slither.io
Slither.io is the latest game to take over the internet like wildfire! It's your typical game where individuals face off against each other.
You start out as a small snake that needs to eat food pellets in order to grow longer and longer until you can eventually eat your opponent.
7. Typer Racer
Typer Racer is a typing game that challenges players with a never-ending amount of words. You'll have to type as fast as you can to keep up!
It will challenge your typing speed and accuracy with different modes for varying skill levels from beginner to elite.
8. Entanglement
Entanglement is a turn-based puzzle game with multiplayer, co-op, and single-player options.
One of the best things about Entanglement is that it's not too hard to get into.
The game also gives you soothing music to let you play and relax at the same time.
9. Quick Draw
Quick Draw is an online game that is developed by Google. In this game, you will need to draw what the cards say and let the AI guess what it is.
The cool thing about this game is that The AI gets better at guessing each time it guesses!
10. Book Tower
Book Tower is an addictive game with a simple goal – build the tallest tower possible, stack books to maximize height.
It's a fun way to spend your free time. If you're competitive, check your rank on the leaderboard and aim for the highest!
11. Jigsaw Puzzle
Jigsaw Puzzle is a simple matching strategy puzzle game where you have to arrange the pieces of a jigsaw until they form a picture.
It gives you a challenge that can be hard to figure out. Sometimes there are pictures that have lots of different colors and shapes on them which might be fun!
12. Hangaroo
Hangaroo is a game considered an educational game as it gives players the knowledge to spell words correctly.
Hangaroo is a word game where you have to find the hidden words in a sentence. You need to figure out a name of a book and its author, a movie title, and more.
13. Solitaire
Solitaire is a type of card game that was once very popular and played by many.
But it's still a refreshing way to take a break from reality and enjoy some time for yourself without any pressure.
The object of the game is to sort these 24 cards into 8 piles from King down to Ace. It's relaxing and fun!
Top Mobile Games to Play When You're Bored
That's right, you can have fun with one of the most popular mobile games nowadays.
In the end, it turns out that it takes a lot of time and concentration if you want to be good at it! But don't let this stop you from having fun! It's really addictive!
14. PUBG
I'm sure you've heard of fighting games like Mortal Kombat and how it takes place between two people, right?
Well, PUBG is more of the same. It presents players with a variety of weapons and armor to find on their own after descending from air transport.
Everyone playing has to kill all the other players in order to be considered the winner. In this fast-paced survival shooter, you need to be the best Survivor among 99 other people as they do their best to kill you.
15. Mobile Legends
Mobile Legends is a MOBA open beta game by Moonton. Similar to League of Legends, Mobile Legends offers an intense 5v5 battle involving three lanes and an epic boss that players must destroy.
Unlike other MOBAs where you level up characters or purchase champions with nothing but gold, you start at level 1 in Mobile Legends and receive points for killing your enemies and completing your objectives during the match.
These points can be used to buy items such as health potions and higher-tier weapons for future matches.
16. Genshin Impact
When you play Genshin Impact, you can explore the map freely. It's packed with action and it takes place in duels.
The game also uses several different combinations of skills and attacks, meaning the player is really entertained! To top it all off, the game is free to download and play.
17. Pokemon Go
Pokemon Go is a free downloaded game where you can catch, battle, and train Pokémon.
In this free downloaded game, you have to travel around your city or town to capture as many as possible.
You can even use your phone camera to see things from a different point of view!
The game is so addictive and you feel so accomplished when you catch one!
18. World of Tanks
The game World of Tanks is a free vehicle-based MMO with a heavy focus on team play.
The controls are as simple as they come, and new players will find themselves up and running in practically no time at all.
Players can play nearly every type of tank, drive around some impressively detailed landscapes, take part in large-scale battles, unlock upgrades, and buy or sell new tanks for their collection.
19. Subway Surfers
Subway Surfers is a side-scrolling running game. The object of the game is to help Jake, Tricky, and Fresh escape from being caught by "the inspector" using the trains as they are chased by him.
The interesting thing about this game is that it never ends! You can play for hours or days on end without ever getting tired of running away from "the inspector".
It's addictive because there are so many challenges along the way – you will not be bored with this app! Just watch out for train tracks…
20. Clash of Clans
Clans of clans is a free and engaging game that helps you manage your clan and compete with other players from around the world.
It's a construction and managing gaming platform. Players can join their clan or create their own clan.
It helps players get competitive facilities for gaining more trophies than opponent teams.
Players gained something after achieving victory to upgrade villages, strengthen defense systems including walls, traps or train new troops such as giants or witches.
21. Fruit Ninja
Fruit Ninja is a simple and fun game where your task is to slice as many fruits as you can.
You'll be given a certain limited time for slicing the fruits, which usually lasts from 1-3 minutes, and at the end of that time, your score will be calculated according to the number of fruit slices.
22. Candy Crush
Candy Crush is an iOS and Android puzzle game version. The goal of the game is to merge like-colored sweets in groups of 5 or more and make them disappear before you run out of moves.
If you've tried it, it's really addictive! It makes use of sound effects and graphics that create a sugary sweet atmosphere that keeps players hooked (like me!).
You might also like other similarly-themed games such as Bubble Witch Saga, Puyo Pop Fever, Gemsweeper, Bejeweled 3, and Candy Swipe Plus.
23. Among Us
Among Us is a single-player and cooperative multiplayer game in which you must identify the impostor among your friends.
The impostor or murderer is hiding among us (the players) and faking their activities.
You need to complete your own task and call a meeting when you discover a corpse.
24. Homescapes
Homescape is a game that was released on the App Store and Google Play in August. It's a Tycoon-style game, but it features 3D graphics.
You start with a small plot of land where you can construct all sorts of structures.
As players develop their towns, more plots of land unlock which means new ways for them to provide homes and entertainment.
You need to successfully complete predetermined tasks in order to win rewards!
25. Harry Potter: Hogwarts Mystery
Harry Potter Hogwarts Mystery is a recently released game in the series of Harry Potter games.
This one allows you to build your own character, attend Hogwarts School of Witchcraft and Wizardry, discover the magical animals, spells, and artifacts hidden throughout this castle, talk with fellow students at places like The Three Broomsticks restaurant or Moaning Myrtle's bathroom.
Fun Games to Play with Friends When You're Bored
Sometimes, when you're bored at home or in school, it's helpful to have a list of games that you can play with your friends.
These are just a few games that might help you have fun and avoid being bored.
26. Jenga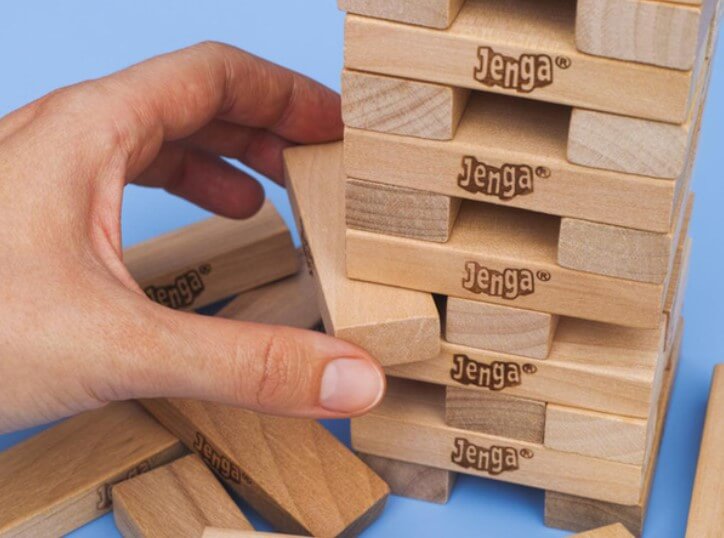 Jenga is one of many games, but similar to ones like Twister, where people stack blocks on top of one another and carefully remove them without toppling the tower.
It can be super challenging and it's also a competitive team-building experience. Not easy to do, but hugely rewarding when you win.
27. The Voting Game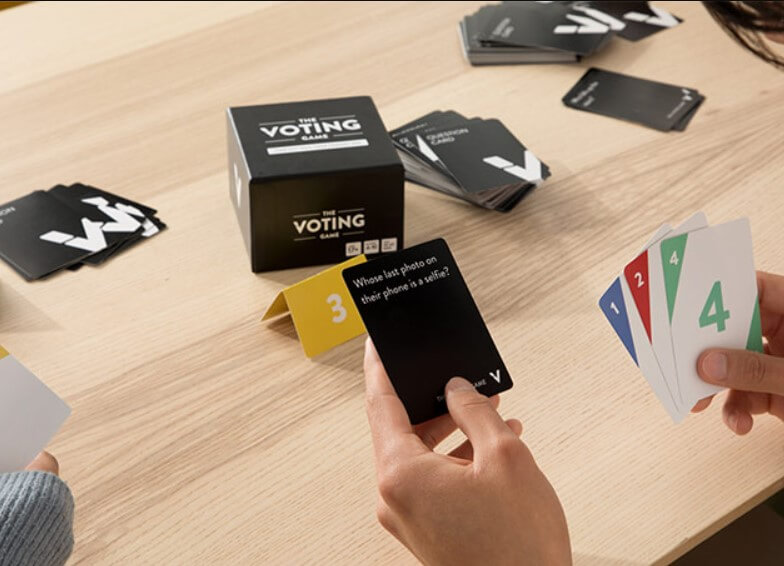 The Voting Game is a great way to create an unspoken understanding and connection with people, and friendships grow quickly as the game progresses.
It's also a chance for you and your friends to learn more about each other than would be possible elsewhere.
28. Who's Most Likely To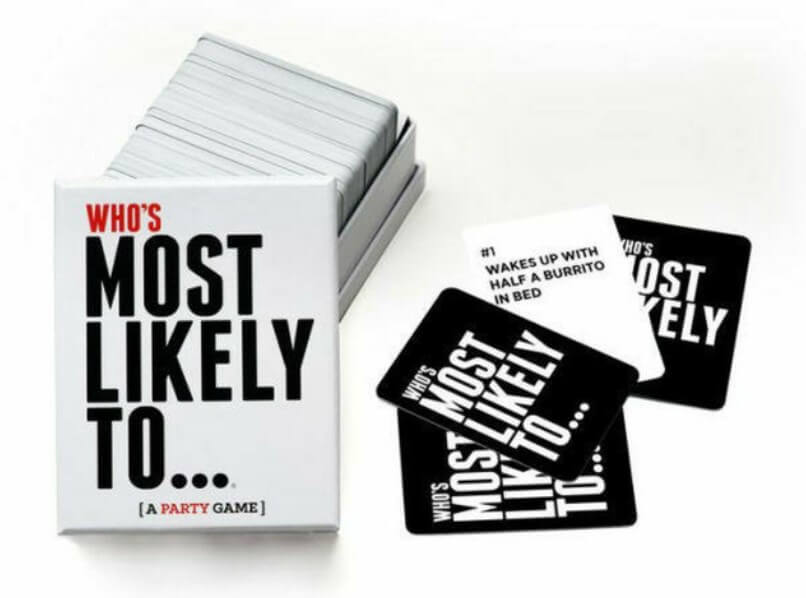 Playing "Who's Most Likely To?" with friends is extremely entertaining and has been one of the most popular games.
This game results in a lot of laughs and poking fun at others. It also gives a chance to get to know the people you hang out with a little better.
And it really helps you and your peers get over any shyness you may have when discussing the topics.
29. Mahjong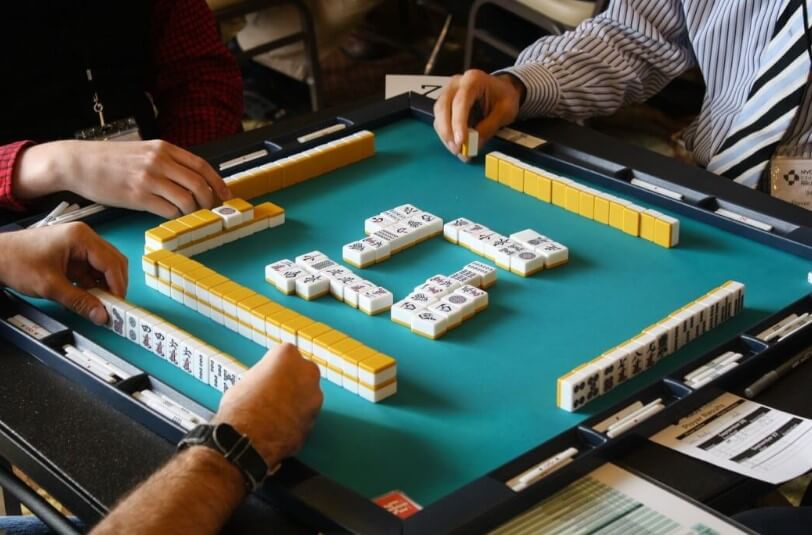 Mahjong can be enjoyed by people of all ages and skill levels. You don't need to be the best player in the world to enjoy mahjong – if you know how to play the basics, then you are ready to have fun with friends!
And if family members have some time off together, there's no better way for them to spend quality time than playing Mahjong.
30. Backgammon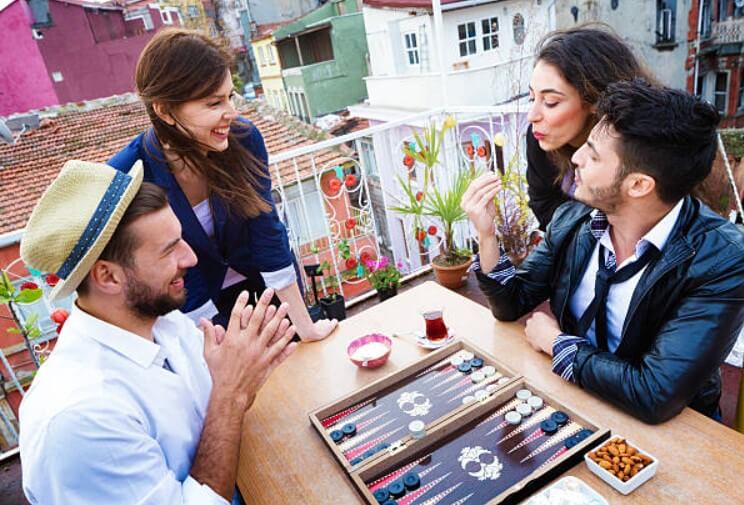 Everyone knows games are fun with friends. One of the most popular and loved board games in the world, backgammon is a great choice that has been enjoyed for centuries.
Backgammon combines luck and skill into an entertaining game that never gets boring! Come hang out with your friends to play this engaging game and have a great time.
31. I Spy with My Little Eye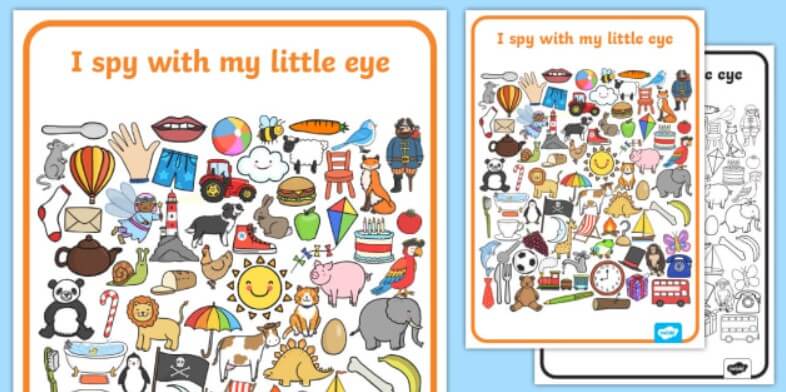 The I Spy game is a great way to stimulate the social cognitive system of the brain and it's a classic family date.
It's a game that can be played with friends, in the car, in the park, in the city after dark, in many places – all you need is someone to spot an interesting object for everyone to look at.
32. Ghost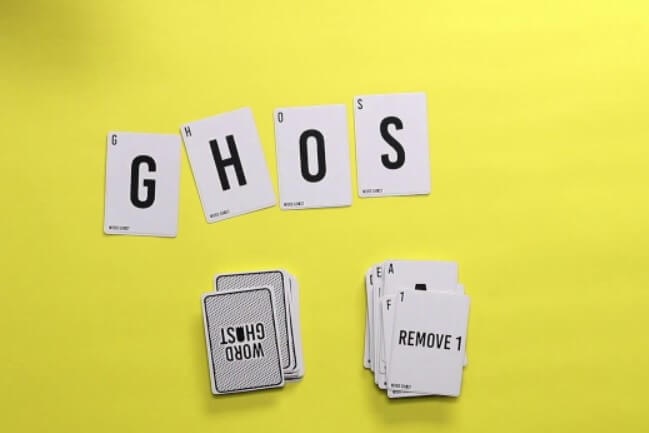 Ghost is a word game where players take turns adding single letters to a chain of words to form sentences without repeating any letter until someone makes the mistake of adding the last letter twice.
Ghost is often considered one of the most addicting games you can play with friends. It's also harder than it looks to win, which draws some people in!
33. Twenty Questions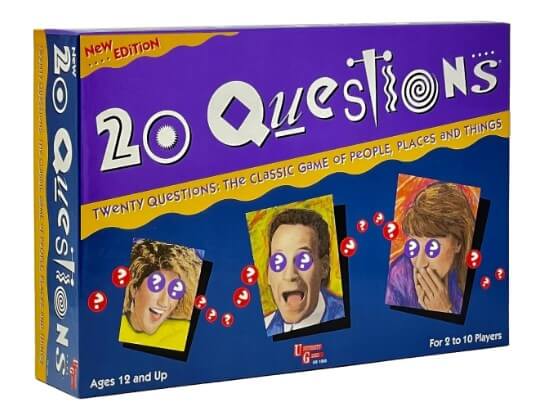 20 questions is an amazing game because it helps to create connections with friends.
It's best played with at least 4 people who are comfortable asking and answering personal questions.
You get to hear about what your friend's favorite color or food is. You get to see their reactions when they hear something interesting… trust me, it really does bring you closer!
34. Don't Make Me Laugh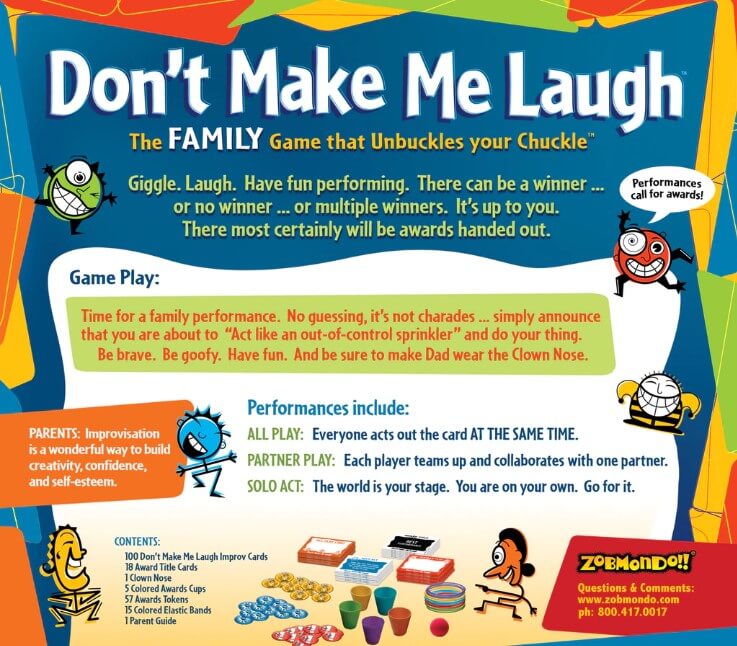 It's a lot of fun to play the Don't Make Me Laugh game with friends, because there are endless ways to make each other laugh.
It also requires minimal equipment and will teach you to control your facial muscles so you don't laugh because if you laugh, you will lose the game.
35. Paper Dance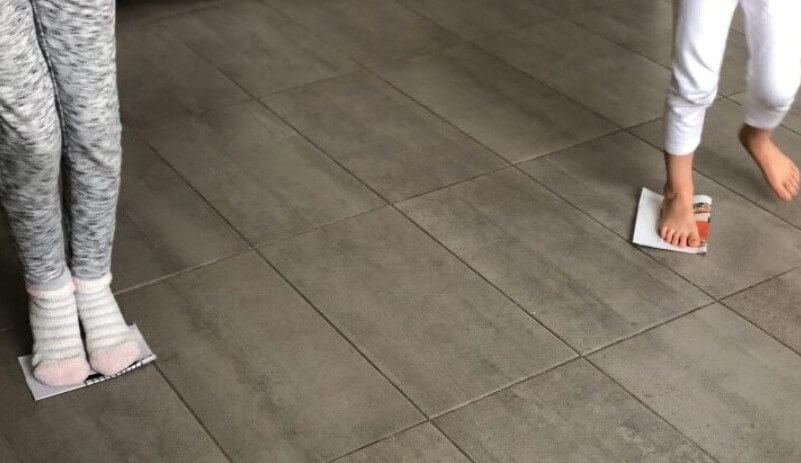 The Paper Dance game is a great way to interact and bond with your friends or family. Play music that will lift up the atmosphere so everyone will dance happily.
Once the music stops and someone is touching the floor, not the paper, that person is out!
36. Tongue Twister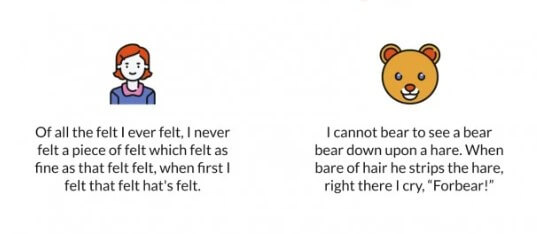 It's a lot of fun to play the Tongue Twister with friends because it normally ends up in laughter.
It's a great way to challenge your perspective of what's possible with words, has many fun variations, and helps you improve your pronunciation too!
37. Make A House of Cards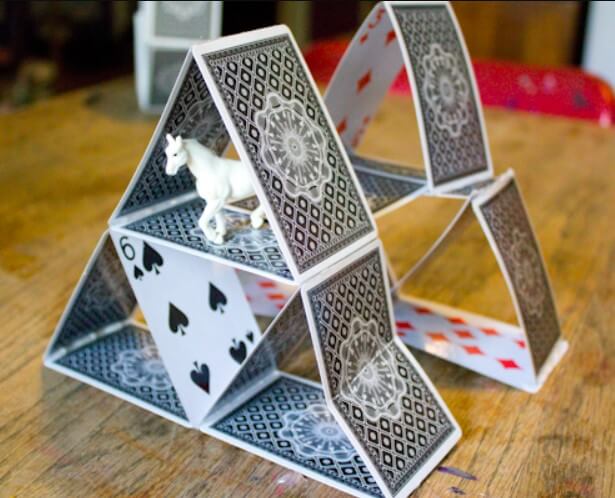 Building a house of cards requires an exceeding amount of patience.
While having some juice and pizza with friends, you can sit down to see just how long it would take before one of them puts the house of cards back together.
38. Guess Who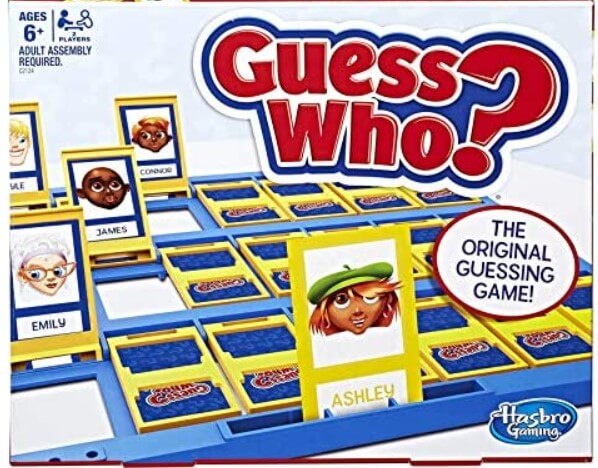 Playing Guess Who with friends can be overlooked as a good time, but I assure you this one game can pack a lot of excitement.
It can be difficult to play because really good facial clue searchers tend to win all the time.
Additional hints, such as "where you were born" and "what year?" help people figure out who you are guessing.
39. Monopoly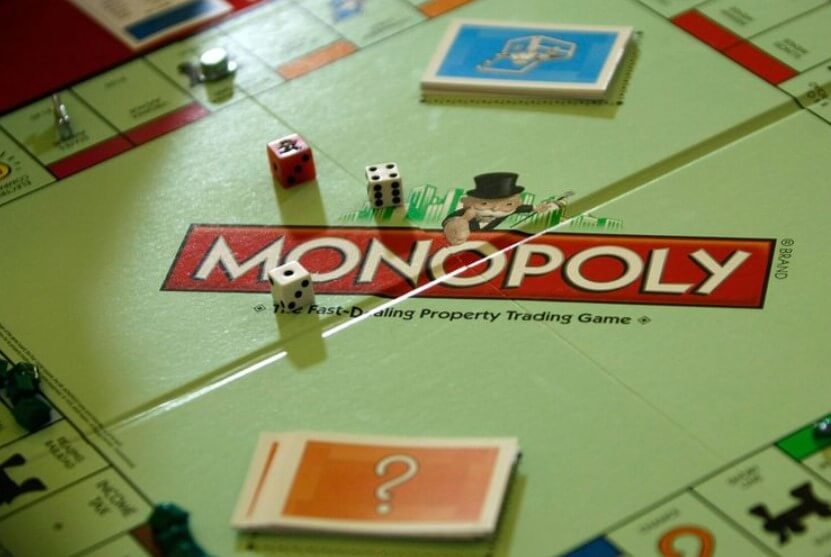 Yes. Sure, there are a lot of arguments and disagreements throughout the game. But it's all for fun 🙂
I know that sometimes Monopoly can be really frustrating because you never roll doubles or go bankrupt when your turn rolls around.
Or maybe some people won't even buy property from you because they think they're too expensive!
I understand those frustrations but it all gets better as the day goes on and everyone loosens up a little bit more.
40. Scrabble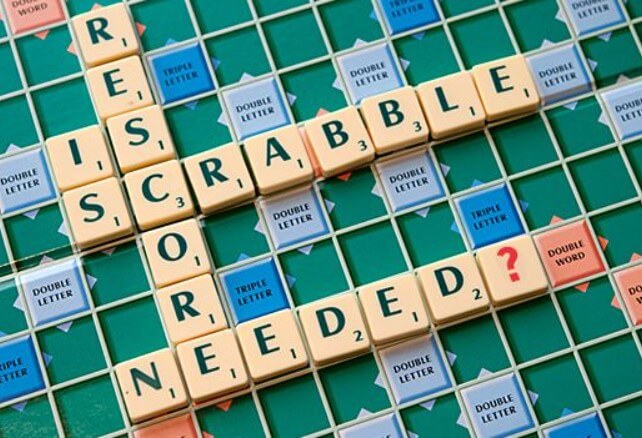 Scrabble is a game that requires players to form words with letters on the board.
Playing Scrabble with friends can be a lot of fun and it's a great way to keep your brain working while also having some good old-fashioned fun.
And if you have a group of friends who enjoy it as much as you do, they'll be happy to play with you!
41. Activities Generator
Still haven't found what you're looking for on this list?
Well, we have a thrilling solution to sweep away your boredom blues! Let us introduce you to the 'Activity Generator' app, a game-changing tool designed to inspire and entertain you at any situation.
It's as simple as one, two, three – just enter the number of activities you'd like, specify your location, choose indoor, outdoor, or let the app surprise you with a random mix, then click 'generate'.
In a flash, you'll be presented with a bespoke list of fun-filled pursuits. And the best part? It's absolutely free and always will be. Try here.