Looking for a way to make your home more organized?
You've come to the right place! We have 25 ideas for how you can make your own room divider. Whether you want something simple or complicated, we have an idea that will work for you. Plus, the tutorial about how to make one is really easy and fun!
So what are you waiting for? Get started on your project today with our helpful tutorials and tips. And don't forget to share your finished product with us on social media so we can see it too!
Scroll down below to get started making your own room divider!
A Foldable and Easy to Remove Room Divider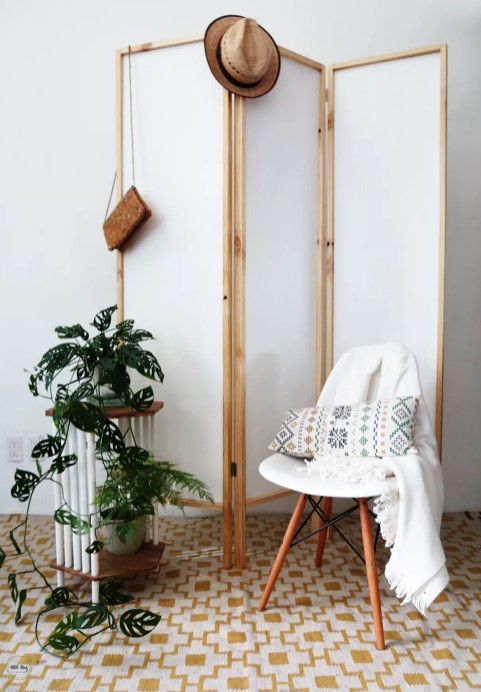 If you're looking for a way to divide your space, then this project is perfect. This DIY room divider can be made with just three sheets of plywood and some other lumber pieces that are easy to work with. The best part about the screen is how easily movable it is–whether you want privacy in one area or need different spaces throughout the house!
A Macrame Room Divider with A Bohemian Vibe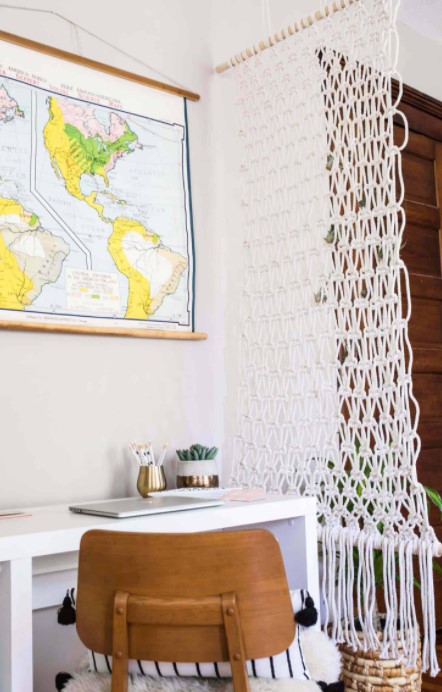 Weaving can be used to make an amazing DIY room divider. A macrame curtain offers a bohemian vibe without making the space dark or cramped–and doing this project will take some commitment! The knots are important because they're what holds everything together; so don't slack on these details. We promise that at least this daunting task will reward all your efforts: when you see how incredible your new room divider looks hanging up!
DIY Partition Wall Closet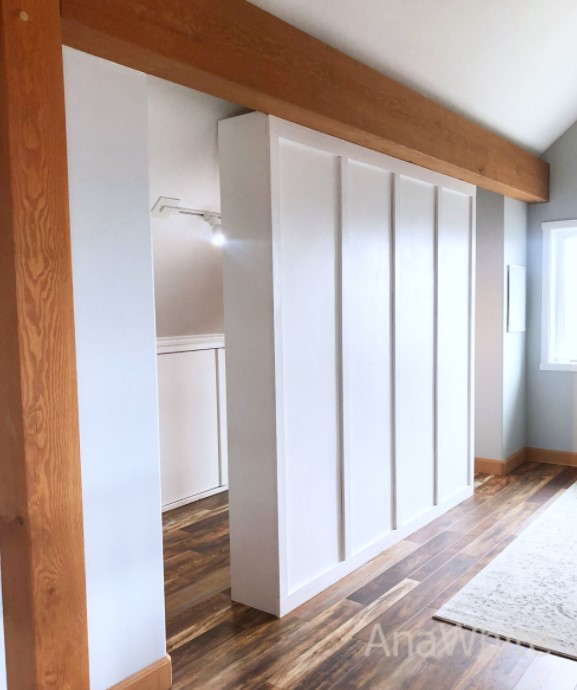 We all know the feeling of walking into a large space and panicking about how to make it feel like home. A great way is with an affordable DIY room divider that doubles as your closet! This project will cost around $150 in materials, but you are guaranteed not to regret such a practical investment. The best part? With this semi-permanent solution, if one day you feel like changing things up again – no problem!
A Folding Screen Stenciled Makeover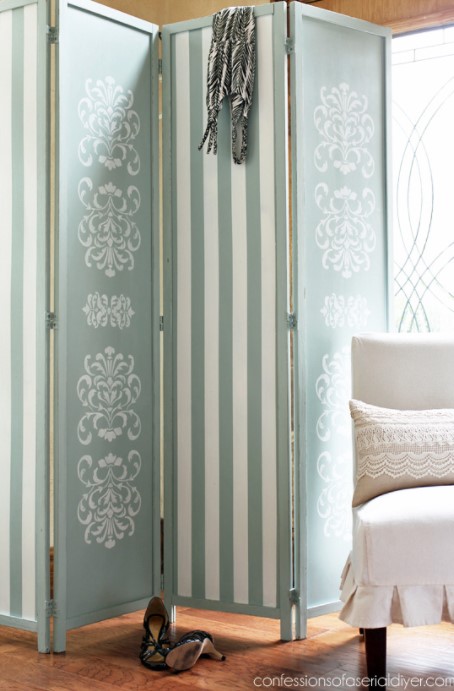 It's easy and fun to stencil your project, especially if you have a design that is pretty or unique. Besides, it provides for an exciting makeover opportunity because of its simplicity! This folding screen used to be old and boring with the same color; but now thanks to our new update idea, this $35 piece has become refreshed in style.
Refinish An Old and Dirty Divider with Garden Fairies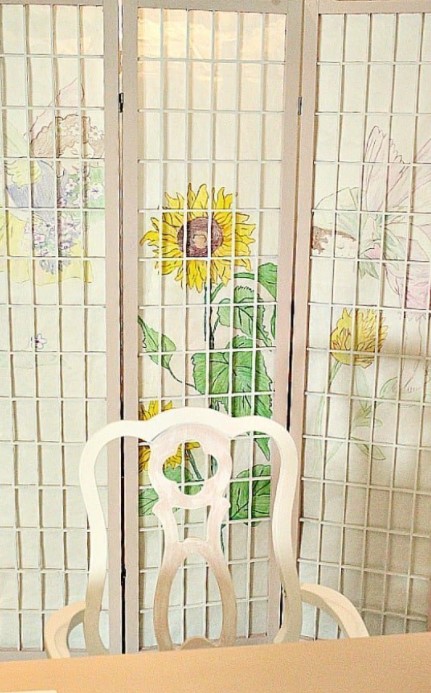 In a room divider, bold colors can make it look stiff and uninviting. To give the panels a fresher feel, we believe using lighter shades of paint to brighten up the area is better. In this example, white color is used and there are two drawings of what seems to be garden fairies on the panels. Now, heading into the room feels like entering a fairy tale!
A (Less Than) $250 Sliding Barn Door Room Divider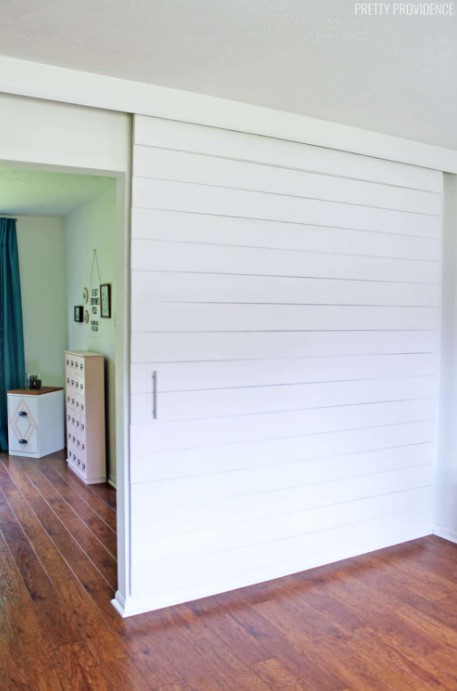 Who would have thought for $250 you can get this huge sliding barn door that separates the communal and the working space? The idea of a sliding room divider is highly convenient. Imagine how easy it will be to just slide open your doors, separating work from play without even trying! By teaming up with one or more people on this project, it is perfect for a weekend's project!
A Unique and Artistic Room Divider–A Macrame Folding Screen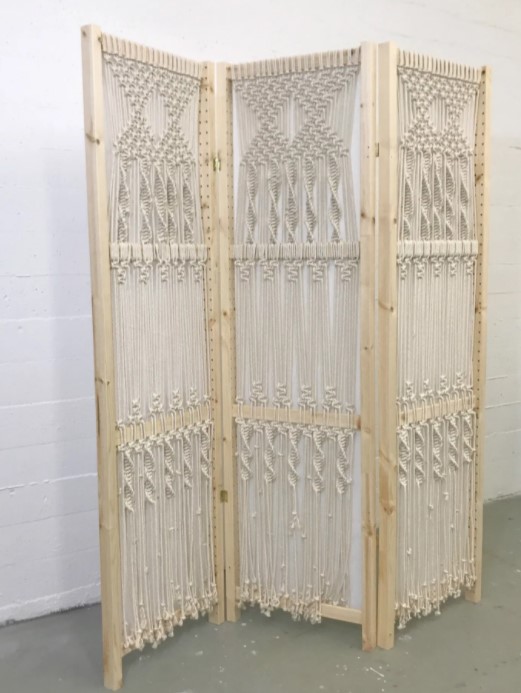 A room divider has become one of the most important pieces of furniture these days because people are living in smaller houses now more than ever before. Macrame-style screens give off a cool vibe that makes them fit nicely into any contemporary space since they're minimalistic yet stylish looking. You can DIY one for yourself at home with some simple steps – it will save you so much money too!
'Trees with Twinkle Lights' Room Divider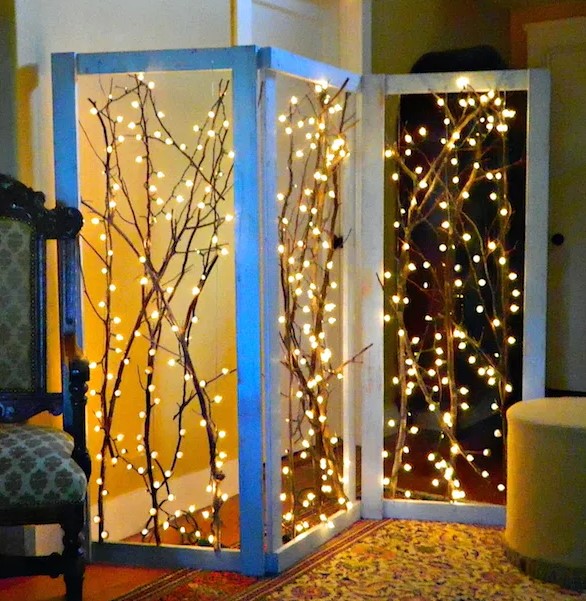 When you look outside during the winter, it's hard not to get in a festive mood. The beauty of snowy trees and twinkling lights is enough to make anyone feels cozy! That feeling can be recreated at home with this creative design idea for DIY room dividers that replaces panels with lit-up branches! This will create an intimate lighting atmosphere, also perfect for Christmas or any other occasion where a warm ambiance is desired!
An Inexpensive Water Bottle Room Divider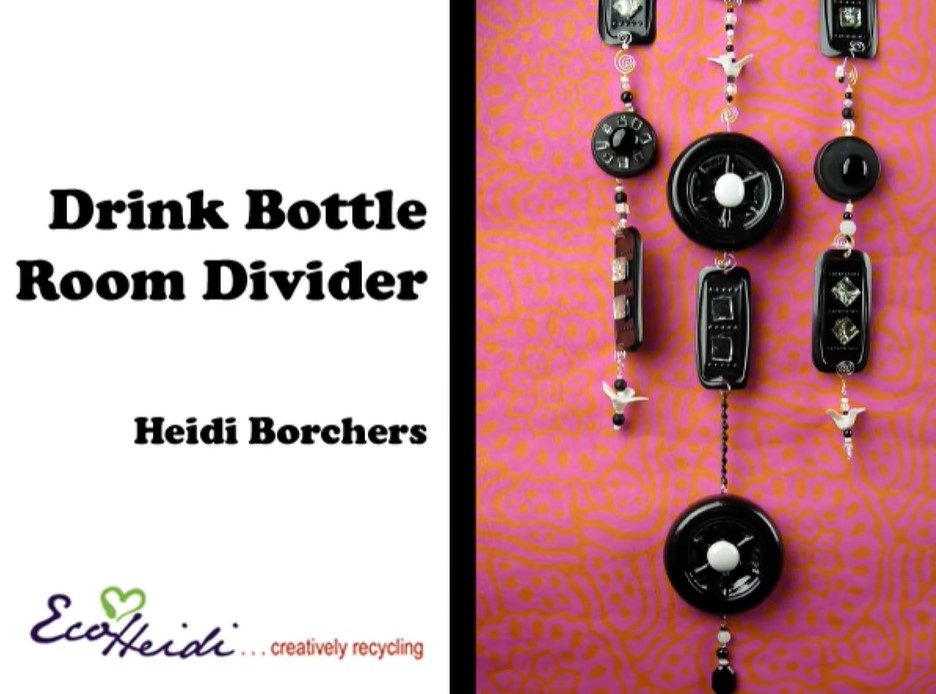 Environmental issues are no longer something to be ignored. With the right materials (used plastic bottles) and a step-by-step tutorial, you can make your own room divider that not only makes organizing space feel so much more satisfying but also will contribute positively to our environment! Also, note that this is a very inexpensive and quick project too!
A Curtain Room Divider for Less Than $200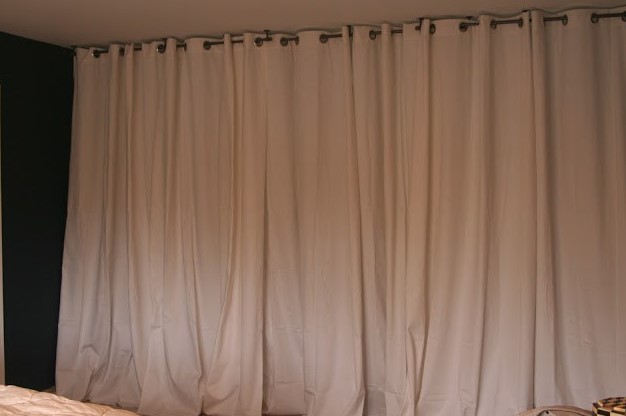 Your master bedroom is too big to just have one room? Consider adding a curtain divider! This idea will give you privacy without the cost of an entirely new door and frame. You only need four rods for each side; this system can be done in any style, material, or color that suits your decorating needs. The best part about these dividers is their inexpensive price tag–only $175 total after installation costs which include all materials needed!
A Weekend Project–A Simple and Decorative Room Divider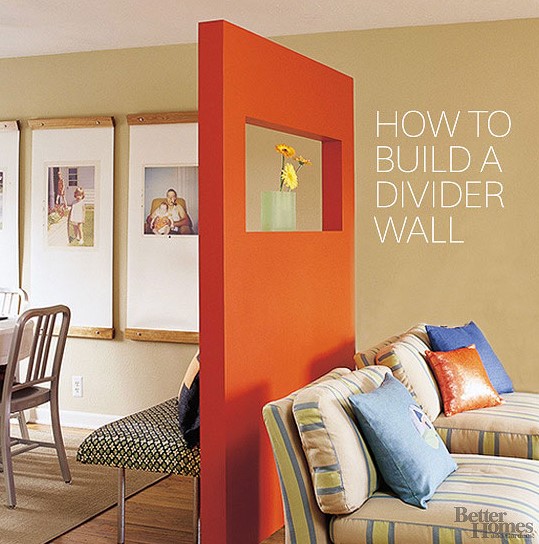 A DIY room divider is a great project for beginner woodworkers. One example of this type of project can be found here, with information on how to make it! This design has an opening in the top middle that lets you see out onto another side while still giving some privacy. With just 7 steps, this gives any beginner enough guidance on how to build their very first project.
A Fretwork Screen with A Geometric Rectangular Motif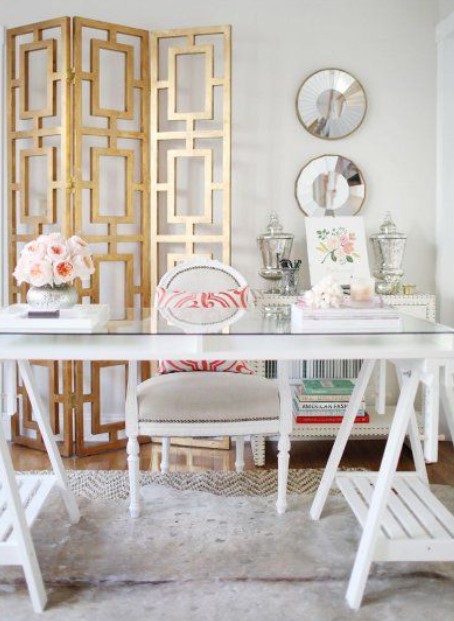 Now, we have come to an eye-catching room divider made with a geometric fretwork design. Guaranteed, when people walk in their jaws must be dropping! The best part about building it on your own is the fact that you won't pay more than $500 like in stores! It's much cheaper and easy to make one yourself!
A Quick and Attractive Room Divider from Curtain Rod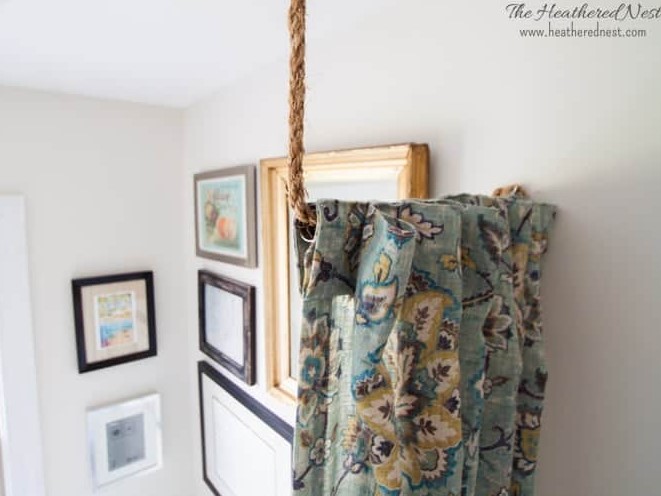 You may be thinking that a DIY room divider at least will take all day. Imagine how surprised you'll feel when we tell you this curtain rod is actually made pretty quickly–in less than 10 minutes! The idea is unique too because the pipe's hidden away under the curtain, and what remains on the show? A rope to make it look rustic and cool!
A Simple-to-Customize Woven Room Divider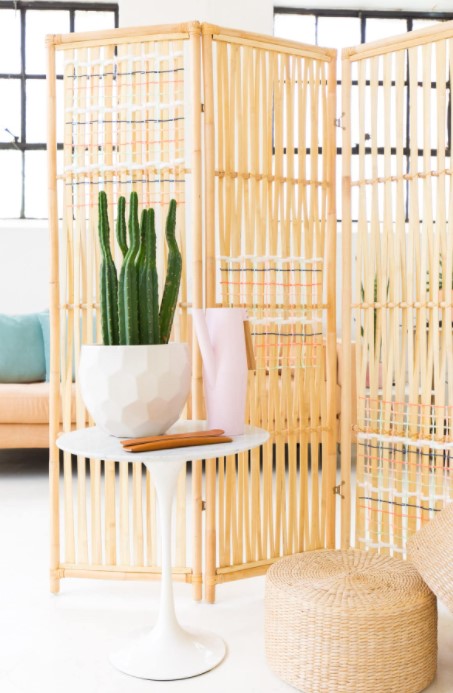 If you are looking for having a private and secluded area of your home or office that nobody else has access to; then it's time we talk about creating your very own personalized DIY woven yarn room dividers in whatever color scheme and shape desired. These simple yet beautiful additions will add character to any environment!
A Room Divider That Doubles As A Rack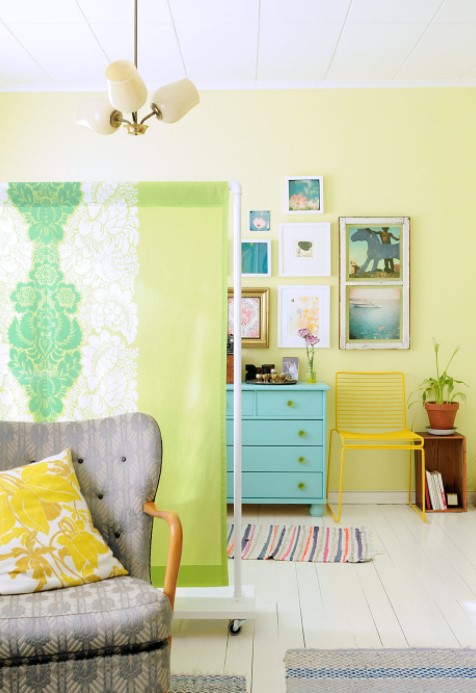 When you are short on space and need something that can be both a room divider and a hanging rack, this DIY room divider project is one of the best options. IKEA has similar racks, but it may cost more money. Making your own dividers with this tutorial also allows customization such as adding shelves to have extra storage space!
A Minimalist Room Divider with A Natural Touch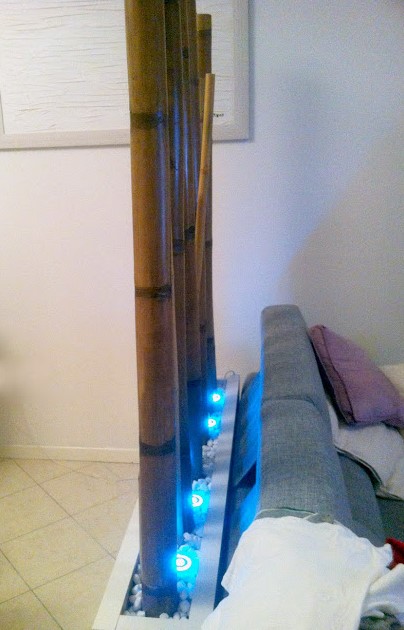 Bamboo is a very versatile material and this DIY room divider made out of it is no exception. The bamboo divider can be used to section off areas and creates privacy. Plus, it gives an elegant touch to home furnishings that need some visual interest. The best part about this project is the lighting installed underneath them which creates ambiance and heightens their mood after eating delicious food at the table!
Shiny Rolling Doors As A Room Divider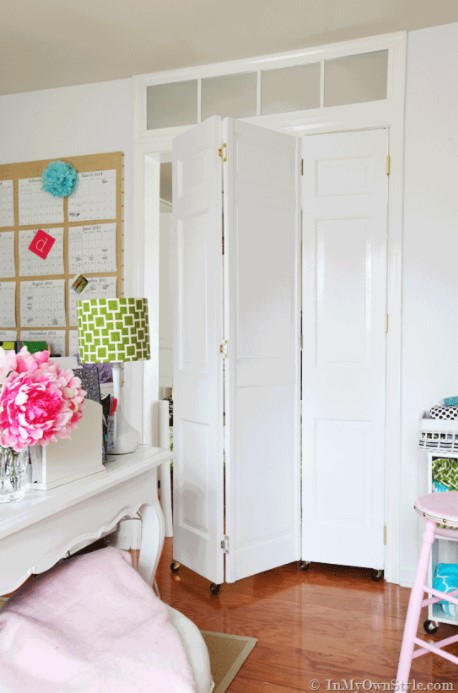 This is what you've been waiting for–a room divider that will never disappoint. Create a movable room divider with style by adding this high-gloss beauty to your home. Roll the door away when you need extra space for hosting guests or having company over, and easily roll it back in place when you want privacy again!
Transform the IKEA Plant Stand to A Room Divider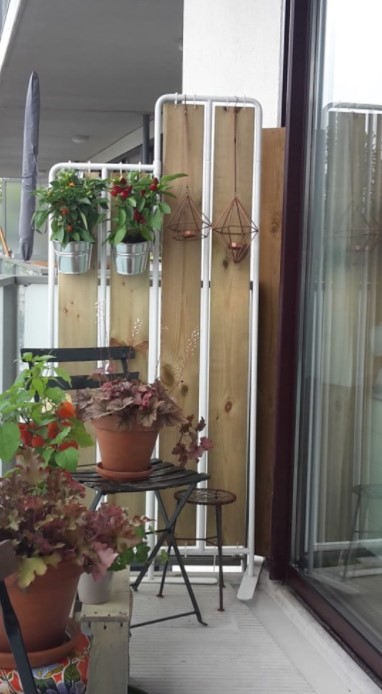 Room dividers can be used as a privacy screen and vice versa. This is why they are such an ingenious invention! If you have got some spare time, get creative with this IKEA plant stand DIY room divider that's just waiting to come alive in your space. Just install the wooden boards on top of it for panels which provide a place to hang plants too. The result is a screen that not only provides privacy but acts as much-needed natural décor too!
A Built-In Columned Room Divider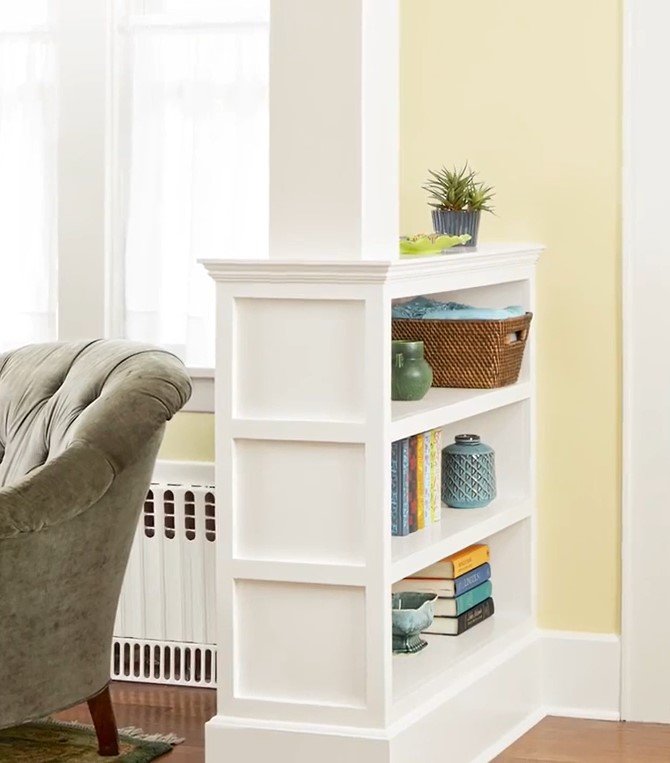 Transform your home entranceway into an elegant hallway by building yourself a columned room divider that can make sure no one sees all of the mess made by kids playing in the living room. This entire process only costs around $150 and takes just two days making it perfect for a weekend project!
A Photo Display Room Divider Turned Into Chalkboards!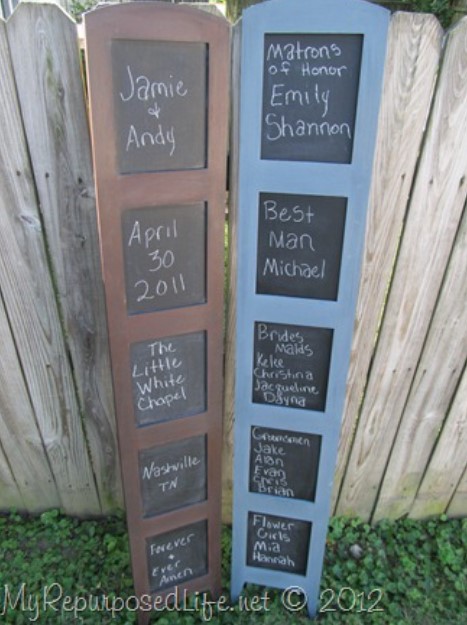 This chalkboard room divider is a super creative update to the traditional tri-fold photo screen! The first step in this project involves taking down any existing photos and replacing them with large, durable chalkboards. It's recommended by our tutorial that you use this chalkboard divider as wedding decorations because, surely, it will make people smile!
A Foldable Five-Panel Screen Room Divider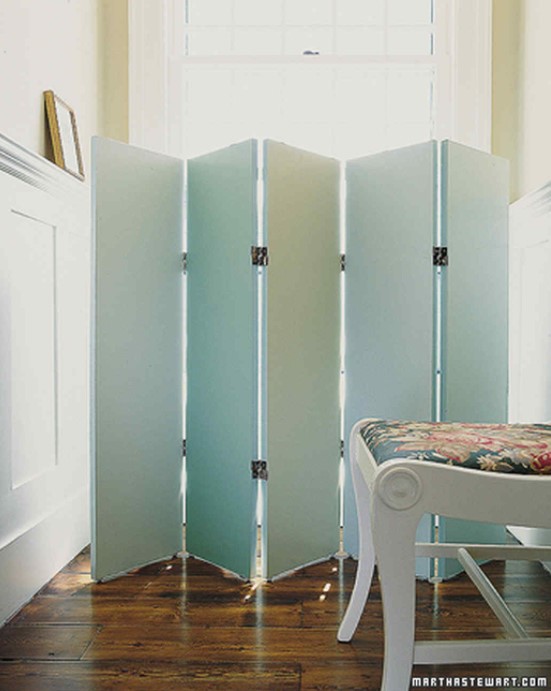 When it comes to furniture, we go for comfort and convenience. That's why this five-panel room divider is so great! It folds up when you don't need it which means your living space can have more floor space or be rearranged easily with less hassle because the dividers are light enough where they're easy to fold!
A Hanging Room Divider Made of Hardboard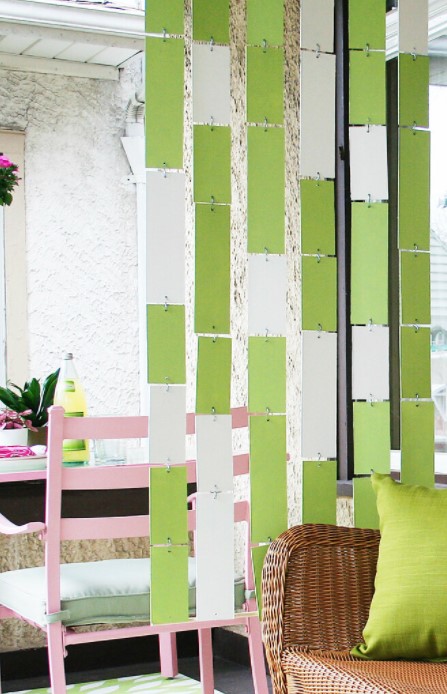 A hanging room divider is a space-saving solution for any home. Unlike other pieces of furniture, it does not take up floor or table-top space and can be easily moved from one side to the next when needed! This project uses a hardboard that will then hang on s-hooks. You can also paint these boards whatever color you want them to be – which means they'll match anything in your house!
A Hanging Room Divider Made of Canvas and Fabric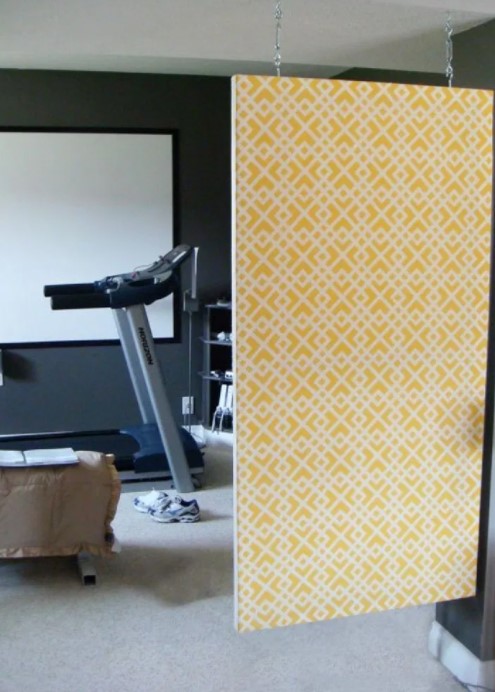 Here comes a hanging room divider idea that will not only divide the space but also make it more interesting. Whereas most dividers are made from wood, this one is built of two giant canvases covered in patterned fabric. To hang them up all you need to do is insert some hooks into the ceiling and voila! You have your very own room divider that is also an art installation on display for guests to enjoy when they come over.
Upgrade Your Space with A Bulletin Board Room Divider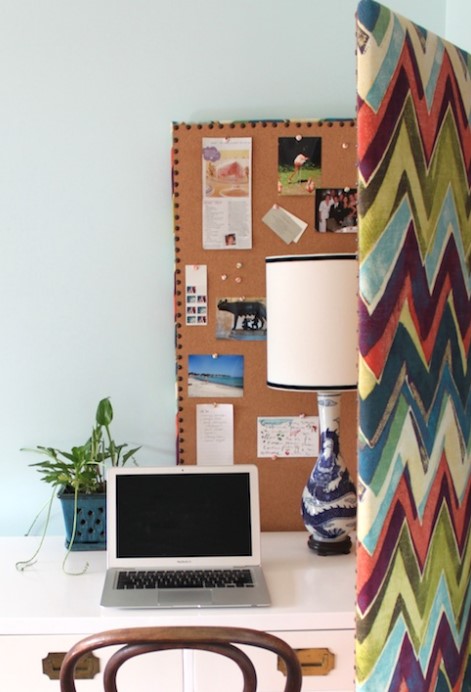 A workspace is where we need to be productive and inspired during working hours. That's why the surrounding has to support such atmosphere too! Creating this bulletin board room divider can create just that. It provides users with a space for sticky notes or other office necessities like paperclips, pens, etc., which will make their workday more efficient!
A Room Divider That Resembles A Barn Door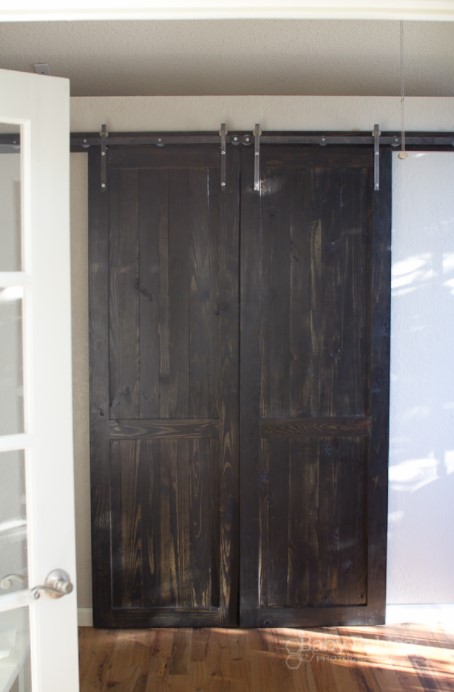 House design has long been influenced by the rustic charm of farmhouses. For a more modern twist on this style, try incorporating furniture inspired by these iconic structures into your home! One great way to do so is with barn doors as room dividers. This easy project will give an instant lift and strong character to any space in which it's installed!