The decoration of our home says a lot about us. Our personality and character can be seen in the way we design it to make it feel like ours, such as putting up shelving to organize books by your favorite authors or hanging wall art for an artistic touch.
However, some wall art decorations may seem too expensive or complicated at first glance when you don't know how they're made from scratch. Fortunately, there are plenty of DIY tutorials that will help guide you through the projects. Not only do these tutorials offer creative ideas but also strategic tips so you can finish your project the right way with this guide at hand!
DIY Wall Art from Toilet Paper Rolls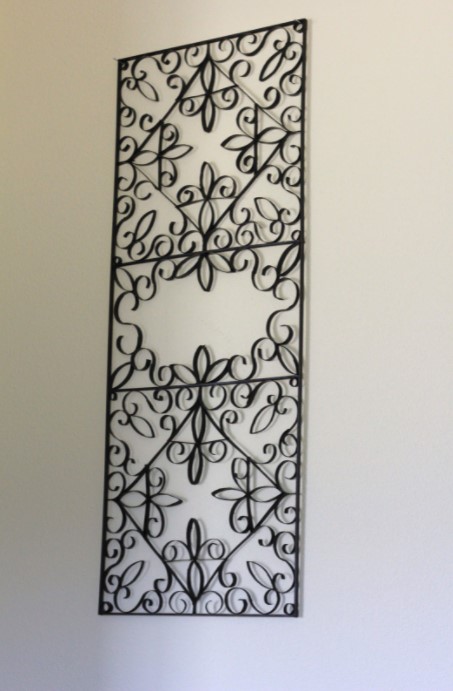 These will be some of the coolest toilet paper rolls you'll ever see! With this DIY, it takes a little creativity and patience. But in the end, your plain old wall can turn into an awesome work of art by using these supplies: stacks upon stacks of toilet paper roll with glue to transform them. There's no limit on how creative you want to get with this project.
Simple Yet Admirable Washi Tape Art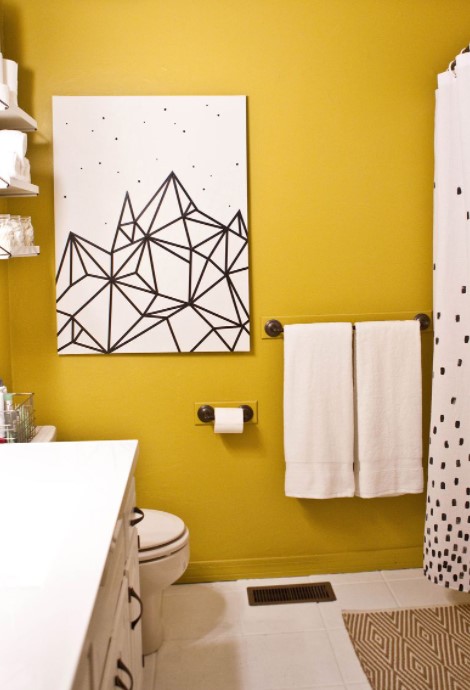 If you're a fan of simplistic art, then this craft is perfect for you. You can see how easy it would be to create your own masterpieces with black washi tape and some creativity! To get an even more creative touch on the artwork, try using different colors (or following these patterns is okay too!) in order to make your work really stand out from others!
Leaves Cut Out Wall Art Using Color Paper Sheets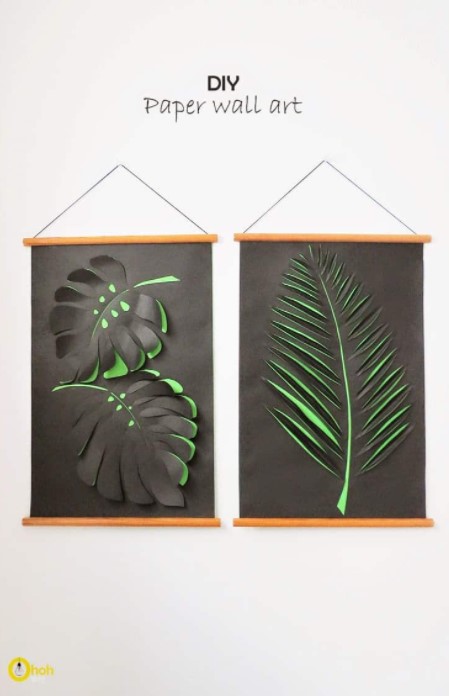 This wall art project requires simple craft supplies such as color paper sheets. Because the theme is about leaves, light green, dark green, and black sheets are used, so the colors depend on what object you want to decoupage. All and all, this is easy, simple, yet the result is so mesmerizing!
Grab Some Popsicle Sticks from the Craft Store and Made This!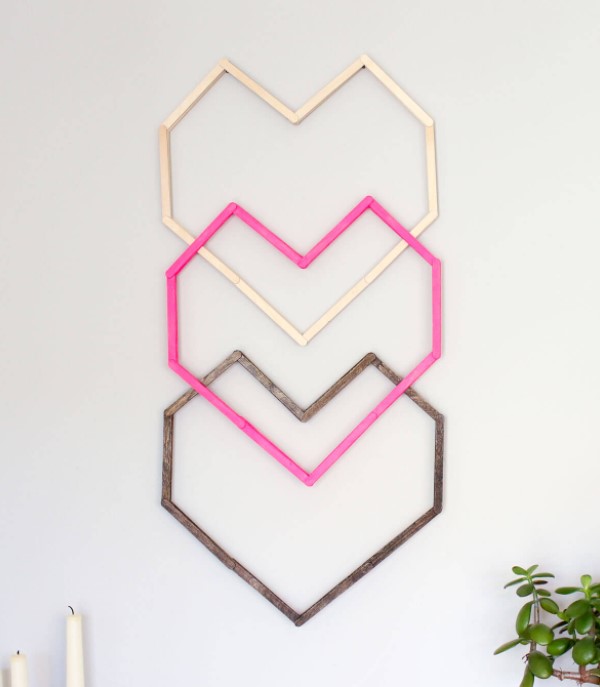 This art form is called Geometric Hearts and it's perfect for occasions such as Valentine's Day or a room that craves an inviting feminine ambiance. Making this beautiful piece of artwork is super easy, too! All you need are popsicle sticks which can be purchased from any craft store for an affordable price!
New York Skyline Wall Art That Doubles as A Headboard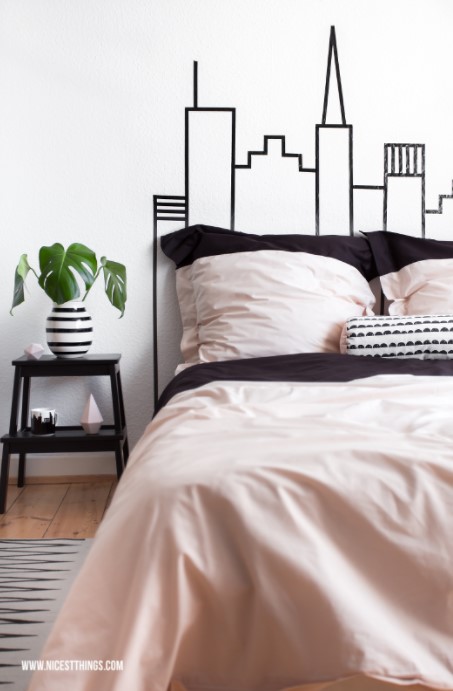 When it comes to decorating your bedroom, the possibilities are endless. Investing in a custom headboard can be quite costly and time-consuming (who would want that?). This is why we recommend this sleek skyline wall art that doubles as a headboard! Made of easy-to-acquire materials such as masking tape, it allows you to display an artistic representation of New York City without having any expensive or difficult installation process!
Pop of Colors in the Nursery Room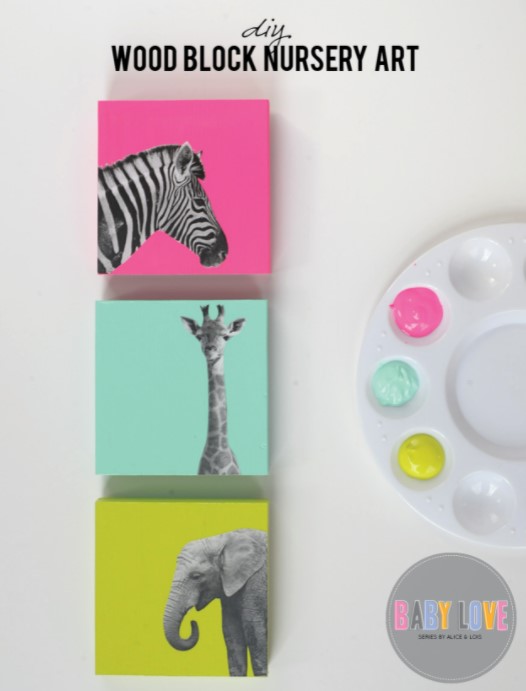 A nursery room needs a cheerful atmosphere for the little baby to be happy all the time. One of the ways you can do that is by adding pops of color! This art project includes painting on wood blocks with bright, cheery colors and prints. The project takes just some minutes to complete and it's perfect if you are new at this whole craft thing too!
Fun Project with Summer Feeling for Your Wall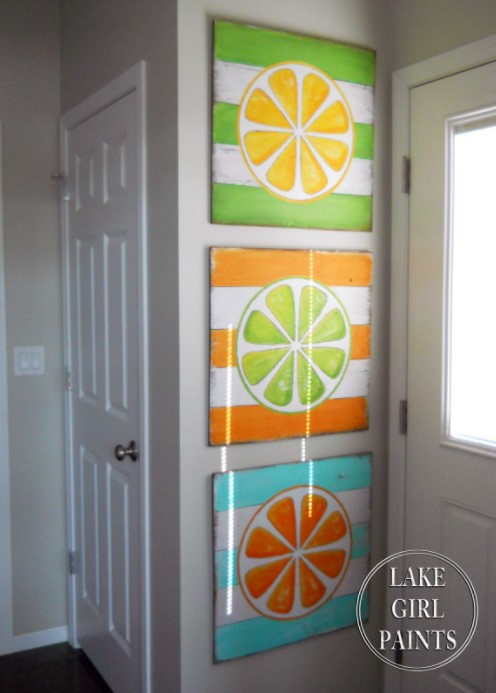 This fresh, creative wall art will make your room feel like summer all year long! (Who wouldn't want that?) The painting features citrus stripes and behind the fun design, there are some simple instructions for how to recreate this look in an easy way. With help from tape, you'll be able to follow these steps easily too. When it's done and hung on the wall, it'll brighten up everyone's mood!
Creating A Modern Art with A Splash of Colors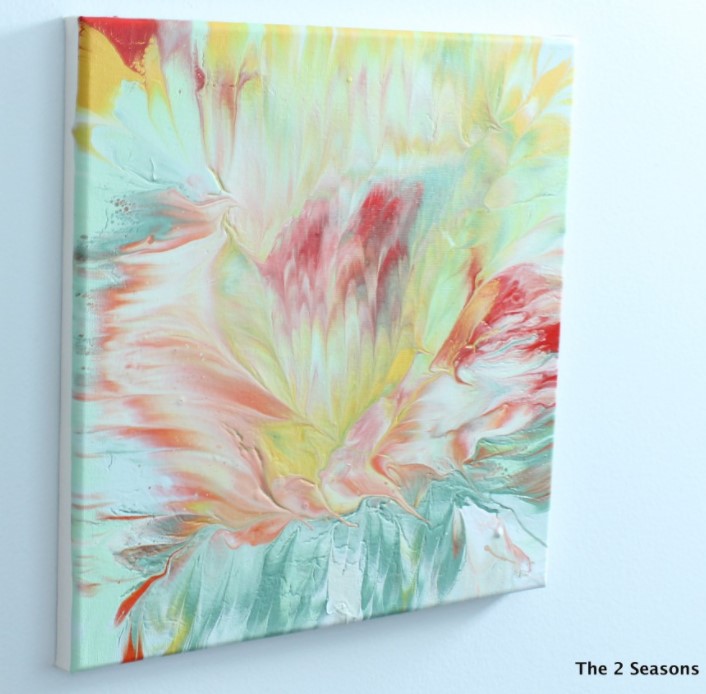 A blank wall in the room is screaming for a splash of colors to make it more alive rather than plain and boring. These colorful walls might inspire you in the most creative way while working as well! How do we achieve this? Easy-peasy, just look at these steps where we will show that even kids can be involved!
Woven Paper Artwork in A Frame
Another way to spice up a blank wall is by making your own woven paper artwork. A fun and creative project, you can choose any colors- shades of green, orange, and grey work well. Once they are weaved together into one large piece using an easy peasy weaving technique (you won't believe how simple it really is!), make sure there's some room left over on one side so that you can frame this beautiful art to give it a clean look!
Wall Sculptures Inspired by A Mid-Century Style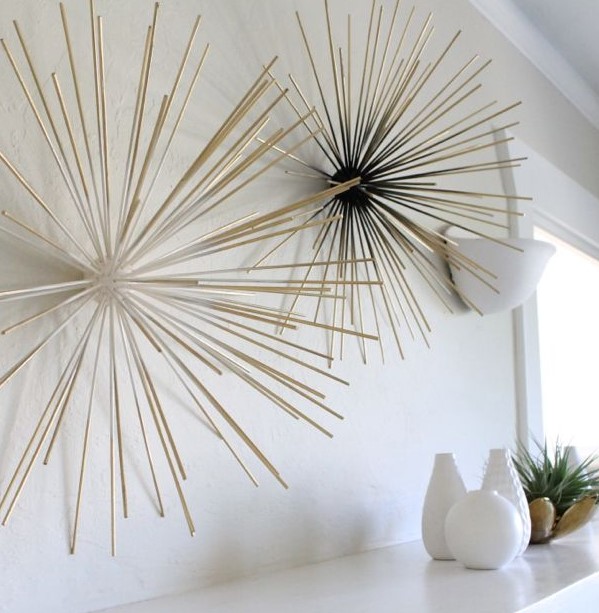 Wall sculptures are very unique decoration items that can make any room look elegant and stylish. However, many people do not know what materials they need to use for this project to succeed. For example, did you know that wall sculptures could be made from inexpensive supplies like bamboo skewers? Yes – styrofoam balls too! Using these two things together with other stuff will finally result in a uniquely styled space within your home or office walls!
Pallet Wood Sign to Boost Your Mood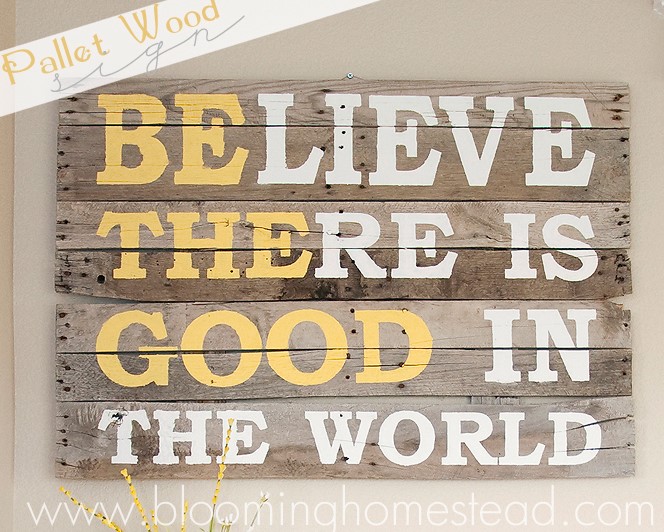 Nothing is better than a motivational and inspiring quote that we can read daily. Such an uplifting message can boost mood and productivity, so let's put it on a wood pallet sign! Just like its name, this wall art is made from old wooden pallets thrown away like trash but brought back to life with unique character. When dismantling the board, make sure you are careful not to damage or scratch any of the wood parts–or your fingers!
Creative Geometric Wall Art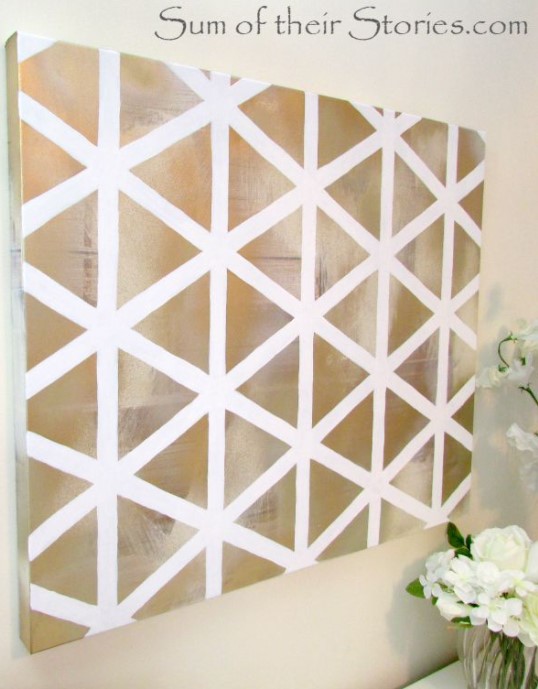 Who knew that geometric shapes could be so beautiful? Geometric artwork is the trend right now! It has a simple and basic design, yet it looks appealing. The process of making these pieces are actually pretty easy too. With the help of tape, you can create geometric shapes on canvas by painting over those areas that are covered in tape. It doesn't take a lot of time or artistic ability- just some creativity and patience!
Branch Art for A Great Statement in Your Home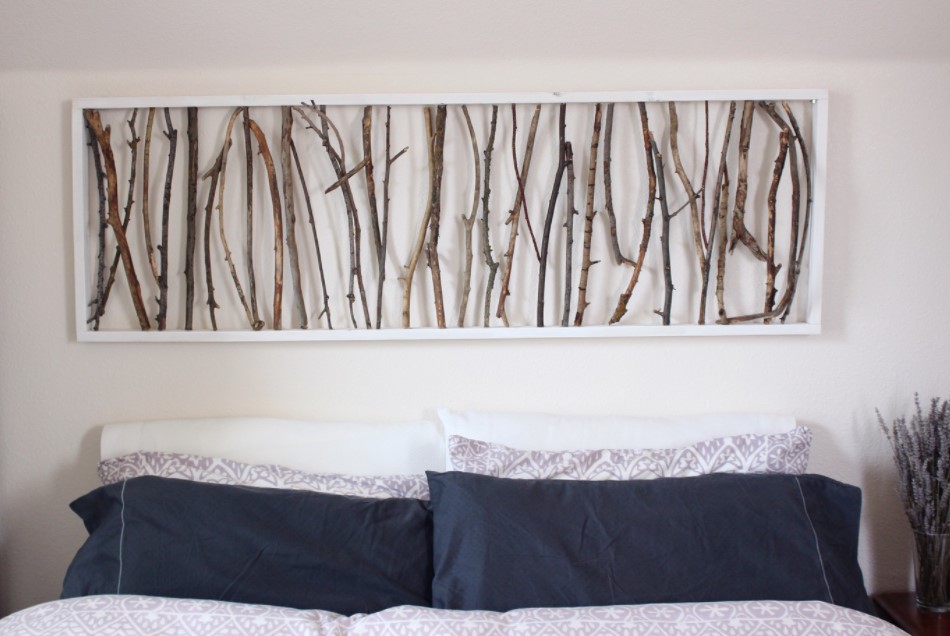 Do you have a big tree that often make a mess because of its falling branches? Your tree is actually giving you an artwork idea! Use the branches to create an artistic piece of art like this branch wall hanging that doubles as a headboard. The white frame is a great option to let the natural look of the branches stand out.
Easy Fired Alcohol Ink Art for Beginner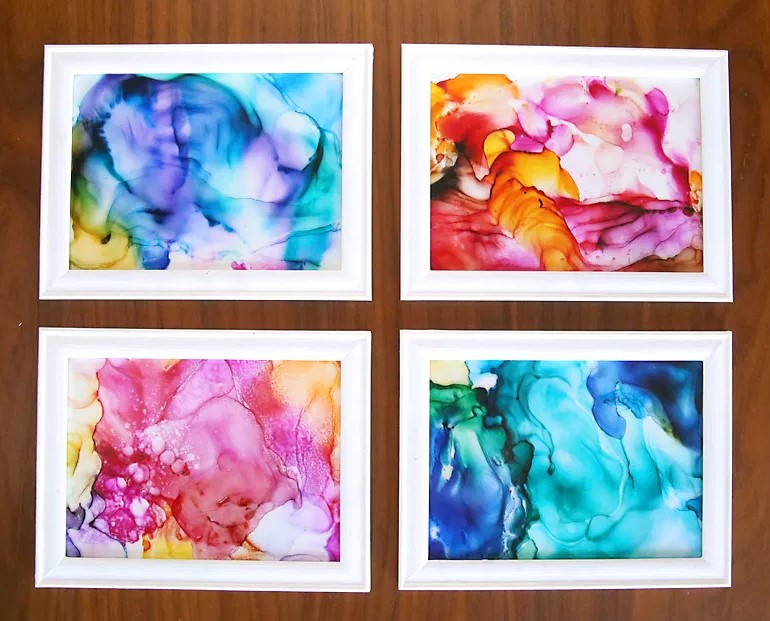 If you're looking for a quick art project that's easy to do, this is a perfect choice! Alcohol ink artwork can be done in minutes and all it requires are some simple supplies. This fun process only takes some steps from start to finish–and voila, decorative wall decor will have sprung up before your eyes!
Colorful Scrap paper Wall Art That Will Amazed You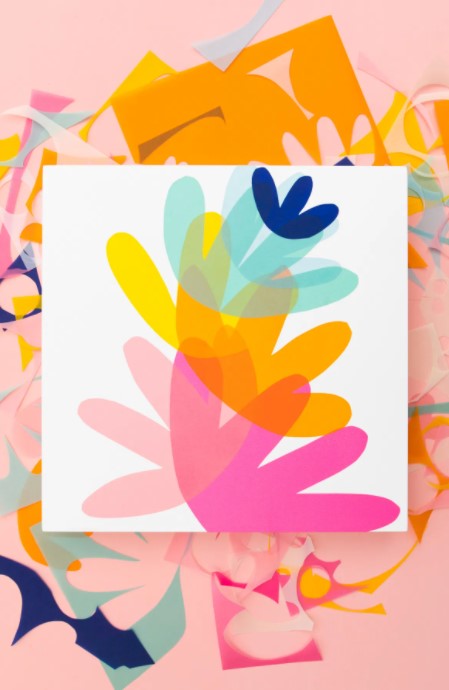 Colorful wall art is a great way to make any space more lively and fun. You'll be surprised by how much of an impact just changing colors can have on your mood! Follow the instructions below for this colorful scrap paper flower project, which starts with cutting different shapes out of brightly colored transparent sheets like these!
Motivational and Inspiring Wire Letter
Looking for a way to dress up your blank wall with something cool and modern? Pay attention to this wire letter wall art! To take it further, you can replace the wire with LED lights too. But, what's even more awesome about this DIY plan is that it allows us to use phrases that will motivate and inspire us every day!
Step Up Your Decor with A Shiny Gold Leaf Print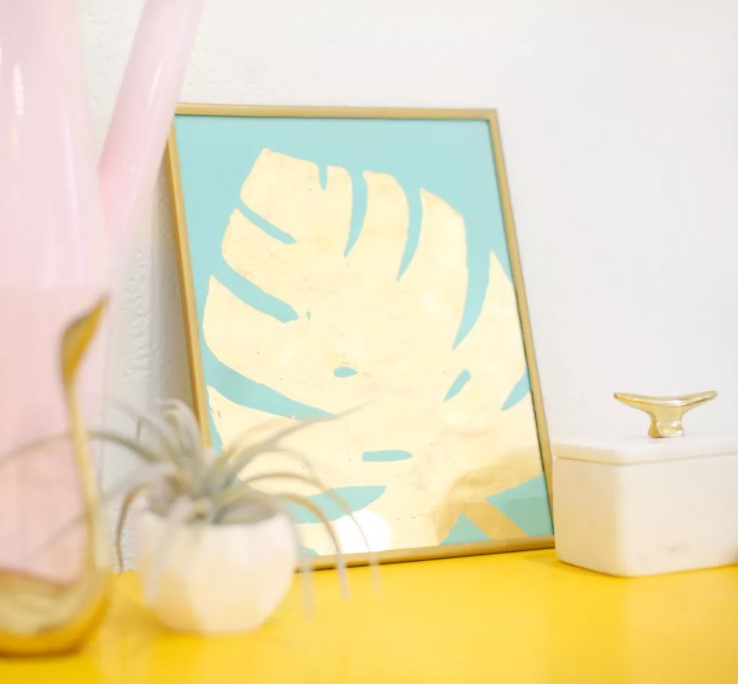 For a sleek and chic design, we recommend the shiny gold color. This project is an example of how to use this motif in your home décor! A leaf print framed with golden paint lines creates a modern contrast that's perfect for any room. The process requires little more than some adhesive tape and can be placed on desks or hung up on walls anywhere you want it!
A Simple House Project of Mini Bedroom gallery Wall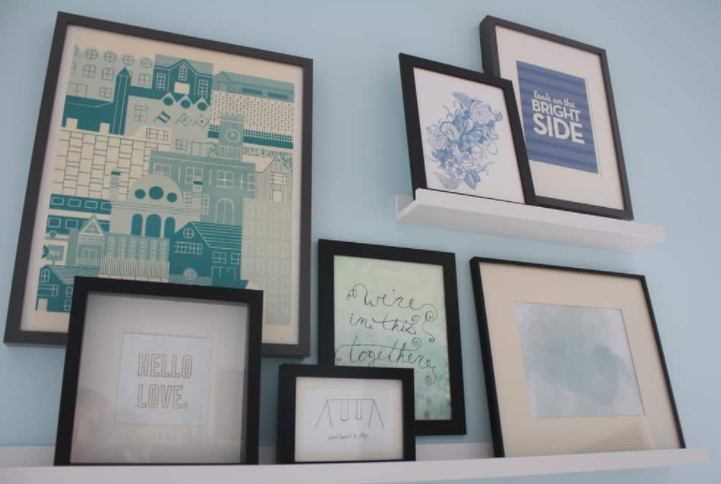 Having a plain wall might be boring and frustrating. You can add some spice to your walls with this mini gallery idea! If you have framed pictures laying around, they make the perfect decoration for any room in your home or office space that needs an upgrade. The idea of a mini gallery may sound slightly cheesy but don't worry! All you need are some simple frames that will make any room seem just as personal as possible within seconds; with phrases like "live life on my terms" or "never give up".
Colorful Origami Paper Garland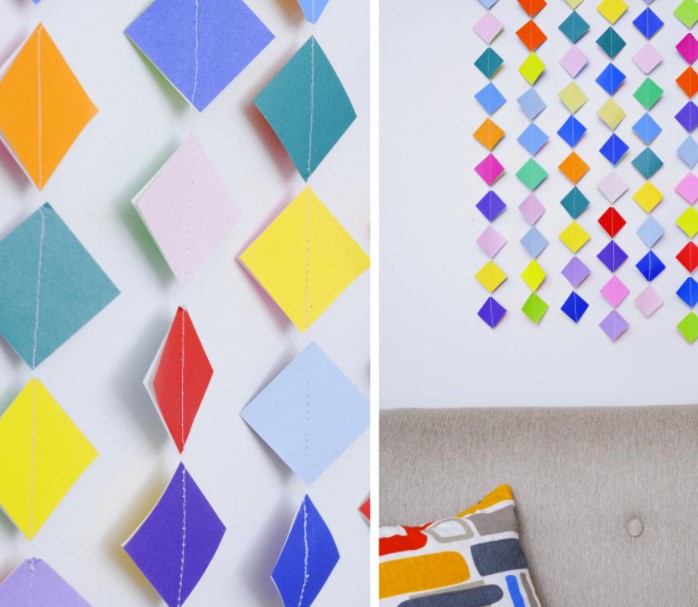 This is the perfect project for a kid's room or anywhere you want an extra dash of color! Using origami paper, simply fold and glue your way to making this garland. The best part- it can be done on any budget because all materials are so affordable!
Map Art Project in Different Frames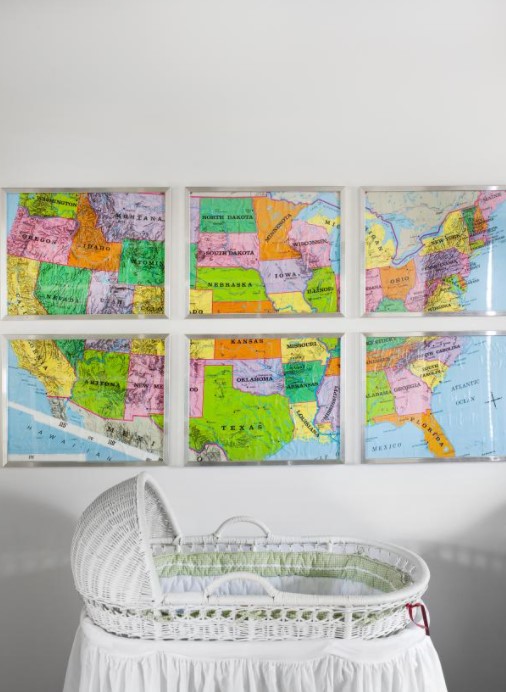 Behold! This is a really fun and easy project. It's using an old map to decorate the blank, plain white wall. The cool part about it is that you get to cut up each piece of the map and put them in different frames so they're fragmented! To make sure everything lines up when cutting out each frame, measure first with precision. At last, look at how awesome their final product looks once completed–WOW!!
Hang Your Favorite Phrase with Yarn-Wrapped Wire Word Art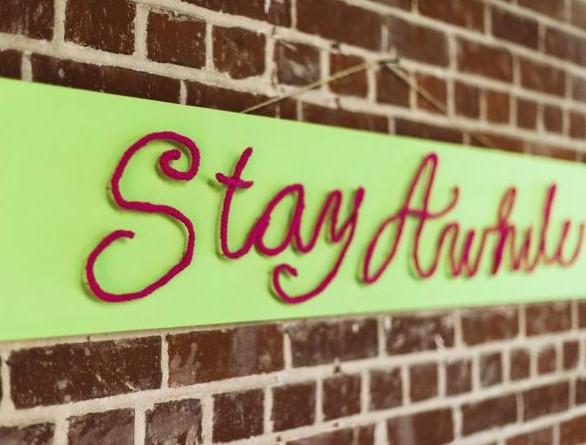 Hanging your favorite inspirational phrase on the wall can be a great way to keep you motivated and creative. This project uses wire to create the words, which are then wrapped with yarn for accent points of interest. If you're looking for something simple yet eye-catching this is perfect!
Create This magnetic Holder for Your Wall Art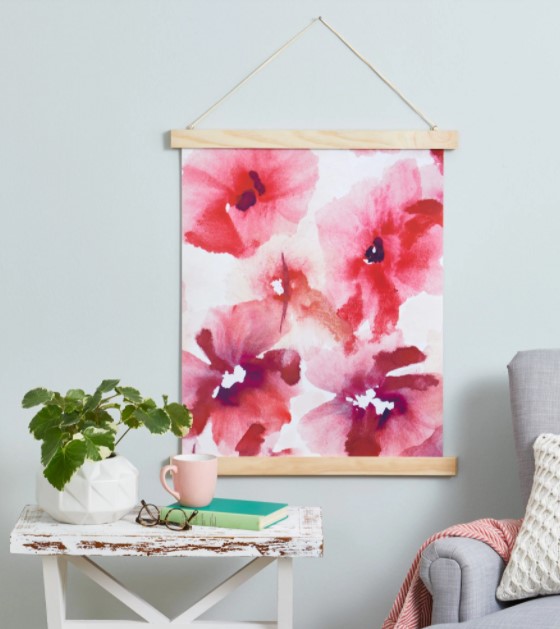 Put your creativity to work and hang up any painting or artwork with this easy DIY magnetic frame. It's super easy, and you only need a few supplies! So what are you waiting for? Just grab some supplies from the hardware store, then follow these simple steps. Let's make one today!
Flower Wall Curtain That May Double As A Headboard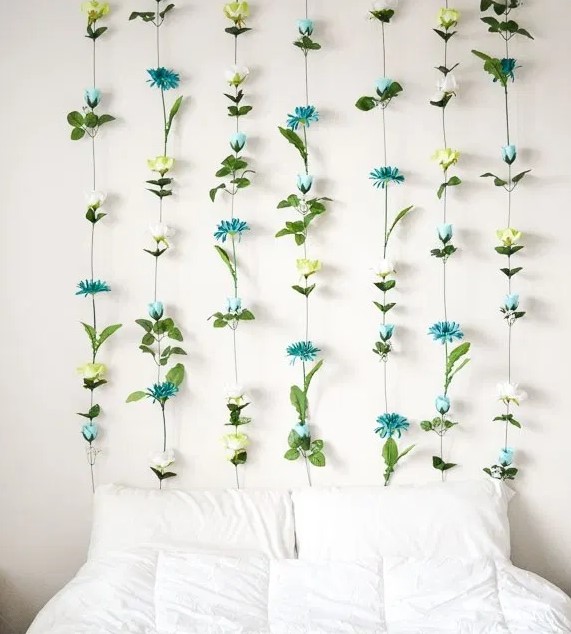 Adding a wall curtain to your room is the perfect way to spruce up any plain, blank walls. Here's how you can make one with strings of flowers! Real flowers are used for this project but if you want it as long-lasting decoration and don't mind spending more money on fake ones then go ahead. The height of the curtains can range from being just above eye level or all the way up until the ceiling!
Make A Modern Art from Colorful Fabrics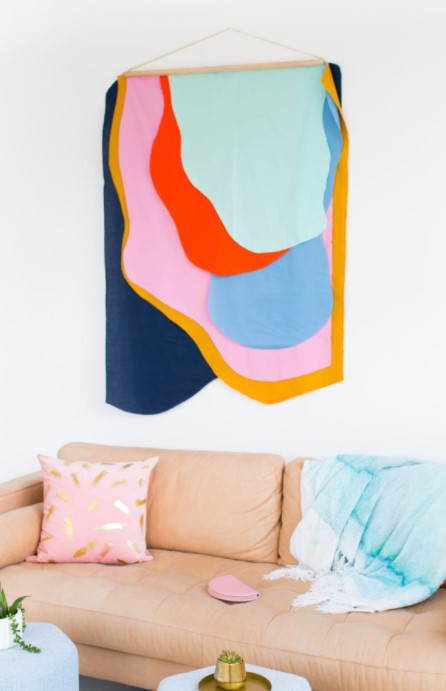 This piece of wall art is made with simple materials but looks so artistic and full of colors. It's not expensive, either–only $75 for the entire project! This would be perfect to decorate your blank walls in an instant or you could add a touch more creativity by following this template or even doing something different on it.
Wall gallery of Unique Vintage Plates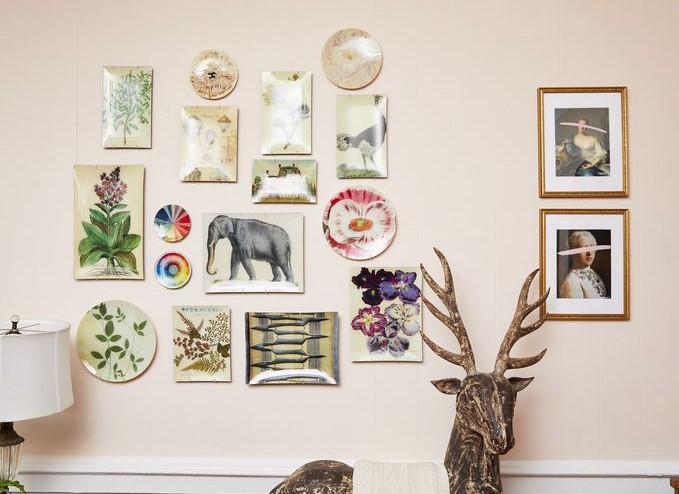 Plates are not only for eating on but also can be a decoration. The plates in this mini gallery have their own unique design and vintage style that will make any house feel warm and inviting. These pieces aren't complicated to hang either so you'll soon see your collection of precious dishes displayed beautifully!