Do you love dinosaurs? Or how about crocheting? Well, now you can combine those two loves with these 15 free amigurumi dino patterns!
Whether you're a beginner or an expert crocheter, there's a pattern here for you.
So grab your hooks and some yarn and get ready to stitch up your own adorable dino amigurumi!
Kevin the Cute Stego Free Crochet Pattern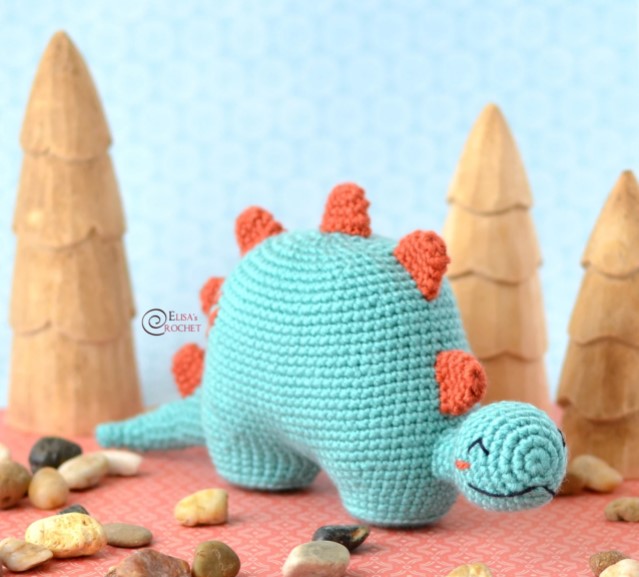 This dino amigurumi pattern is a lot of fun to make and the end result will be so adorable. Get your free pattern by clicking on the button below. The instructions are very clear and easy to follow, there's no need for any difficult skills or fancy stitches!
Little Triceratops Amigurumi Pattern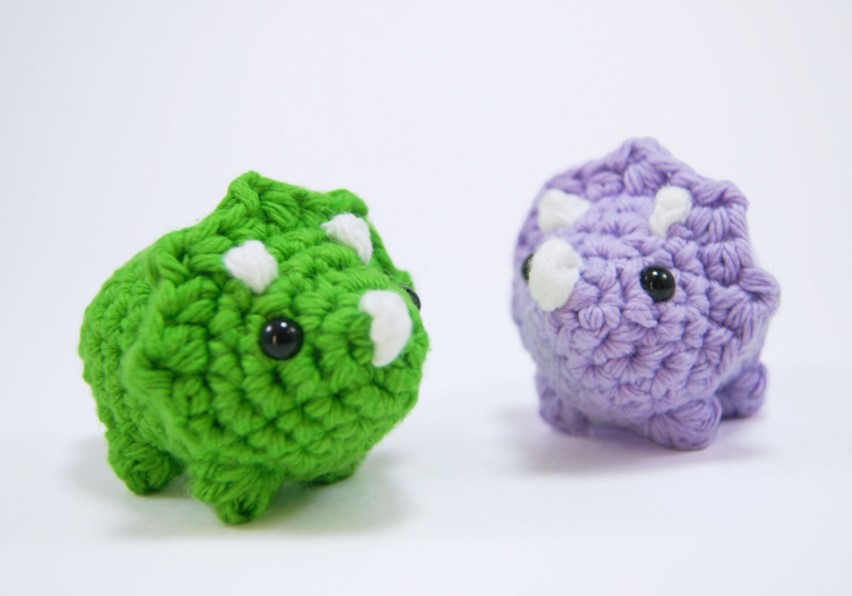 This adorable triceratops dino amigurumi is perfect for anyone who loves dinosaurs. It's quick and easy to make, using basic crochet stitches. You can download the free pattern below.
Kawaii Dinosaur Amigurumi Free Pattern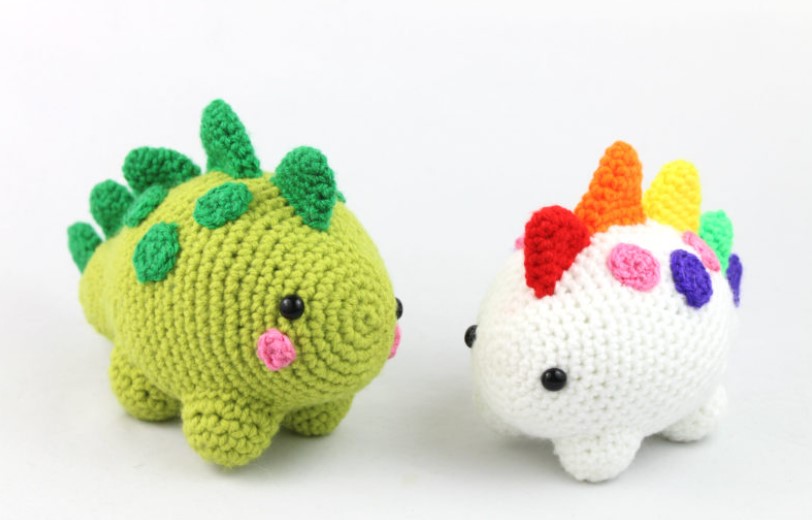 This free dino amigurumi pattern is perfect for all you crafty people out there. The finished product will be a cute stegosaurus that measures about 4 inches in height and 6.5 inches in length, the perfect size to snuggle with!
Baby T-Rex Amigurumi Free Pattern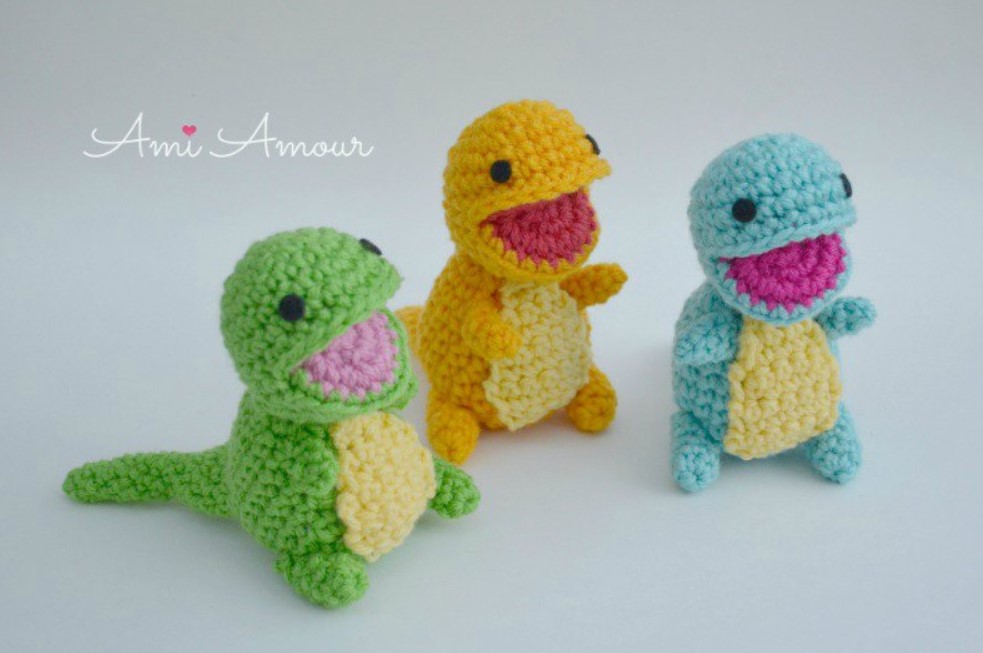 This free crochet pattern is for a little baby t-rex. He's so cute, and he makes the perfect gift for any dino lover. If you're looking to add some fun prehistoric flair to your life, then this amigurumi pattern is definitely for you!
Greg the Stegosaurus Free Amigurumi Pattern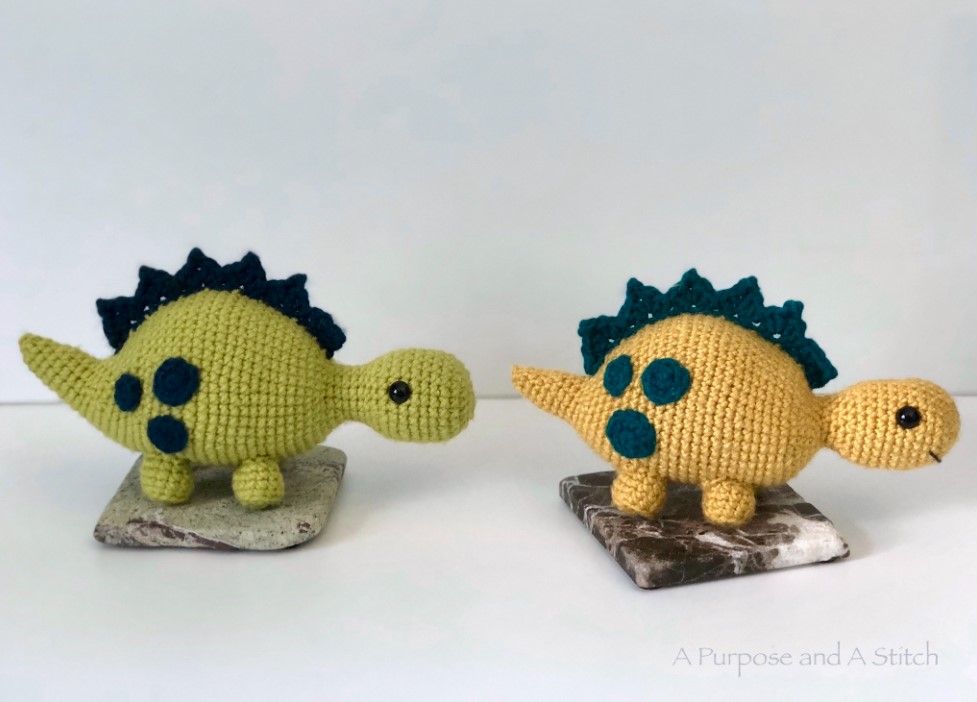 This little stegosaurus is just the right size for cuddles, and he's easy to crochet with this free amigurumi pattern. His spikes are so fun and you can make him in any color combination you like. Make one for your prehistoric pal today!
Cute Dino Rattle Amigurumi for Kids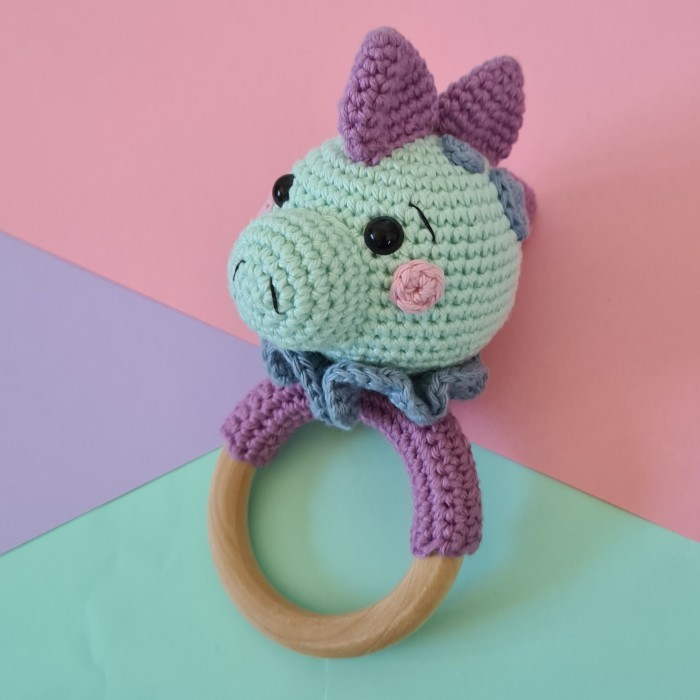 This free amigurumi pattern is perfect for making a dino rattle for kids. It's easy to follow and makes a great project for beginners. The finished product is sure to be a hit with any child who loves dinosaurs!
Little Dragon Amigurumi Pattern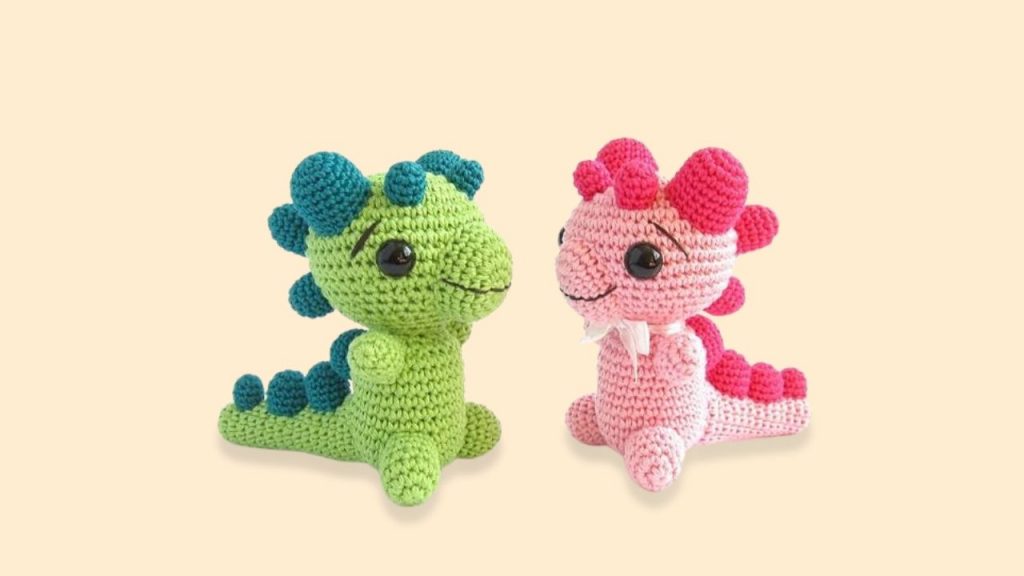 This sweet amigurumi pattern is perfect for you to make your own baby dragon. This pattern is free to download so that everyone can enjoy this adorable dragon!
Kawaii Pterodactyl Free Amigurumi Pattern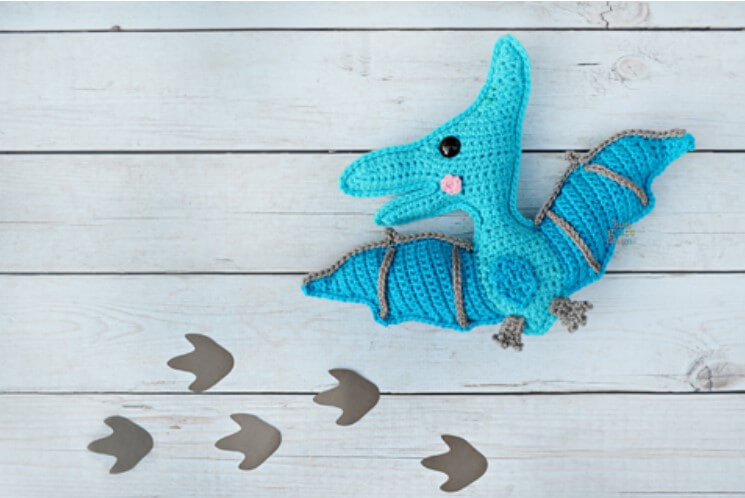 Learn how to make a cute amigurumi with this free pattern. The pterodactyl is the perfect addition for your dinosaur collection! This project doesn't require any advanced crochet skills and you'll have it done in one evening or less!
Brian The Brachioaurus Free Amigurumi Pattern
This is the Brachioaurus crochet pattern for you to enjoy! This dinosaur amigurumi is so cute and cuddly. You will love how easy it is to make this adorable little guy with the step-by-step tutorial below.
Tanner the Triceratops Free Amigurumi Pattern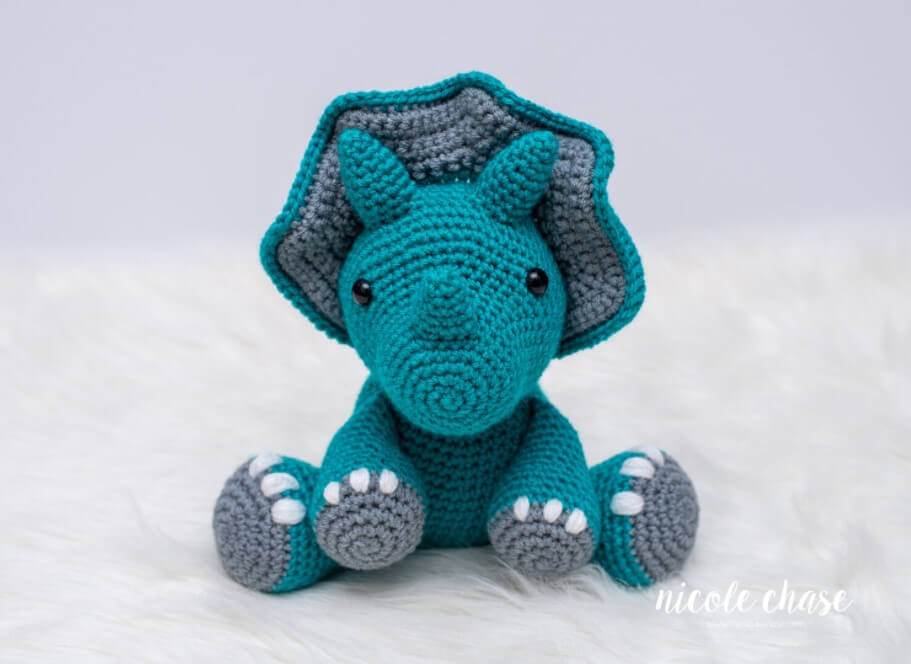 This free amigurumi pattern is perfect for any dino lover. Make your own little triceratops with this easy to follow crochet pattern. He's sure to be a hit at any party!
Cute Brontosaurus Free Amigurumi Pattern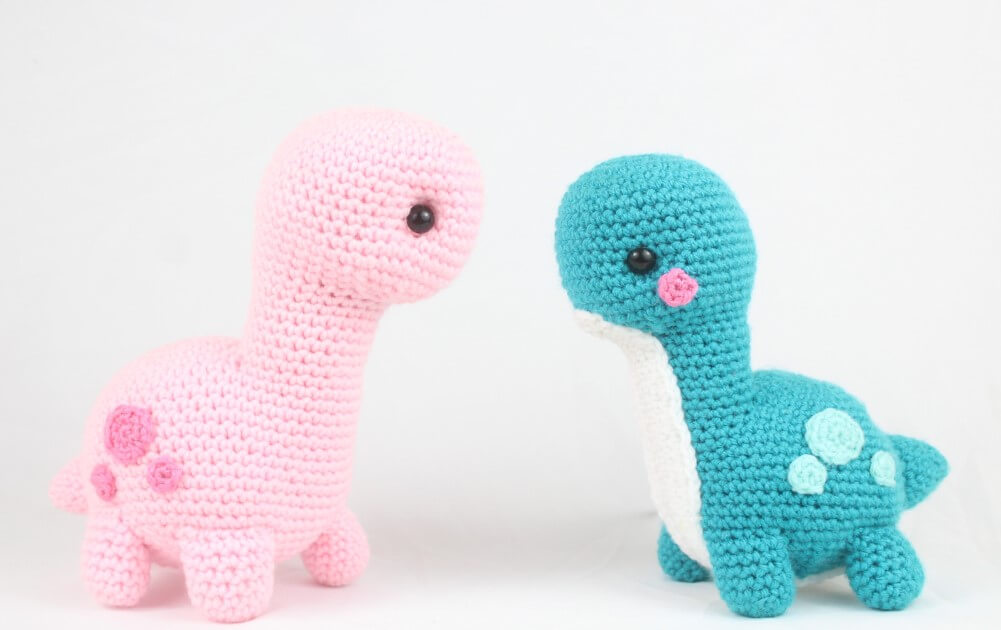 This free cute little brontosaurus amigurumi pattern is perfect for any crocheters looking to make a prehistoric plush. The pattern includes detailed instructions and plenty of photos to help you follow along.
Egg Laying Pterodactyl Crochet Pattern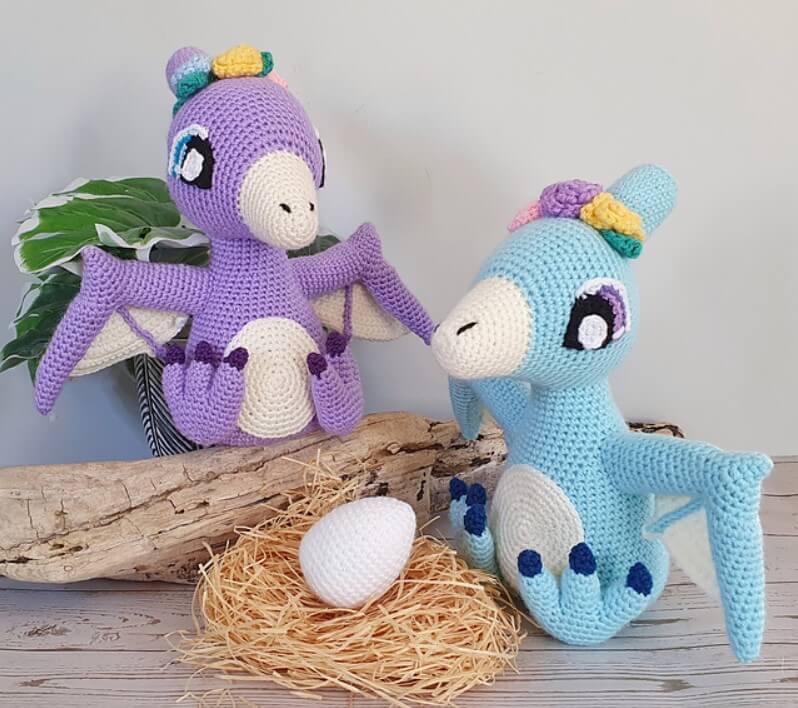 This free pattern is perfect for amigurumi fans who want to make a dino amigurumi. It includes detailed instructions on how to create an adorable pterodactyl with egg laying on the nest. Have fun!
Cute Dino in A Teacup Amigurumi Free Pattern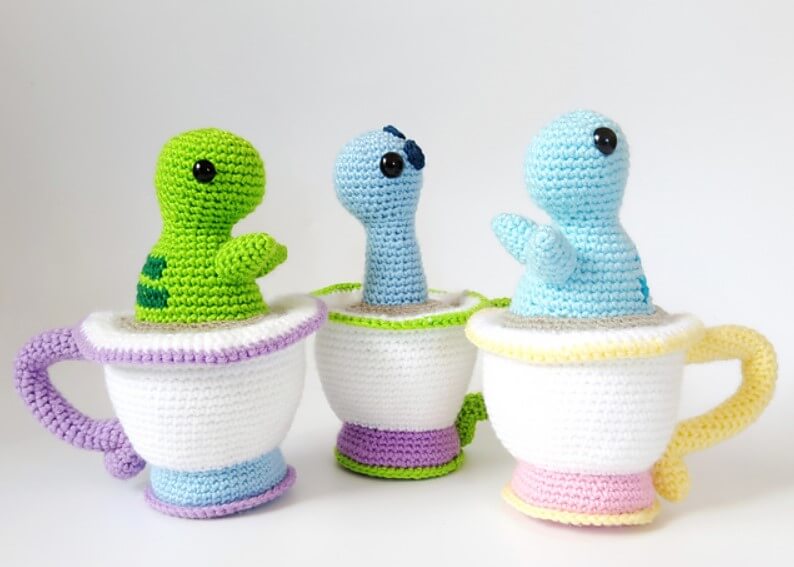 This free amigurumi pattern features a dino in a teacup and it is just too cute not to share with you. With detailed video instructions, you'll be able to create your own little prehistoric pal from start-to-finish. This would make the perfect gift for any dinosaur lover or tea enthusiast.
Kawaii Mini Dino Amigurumi Pattern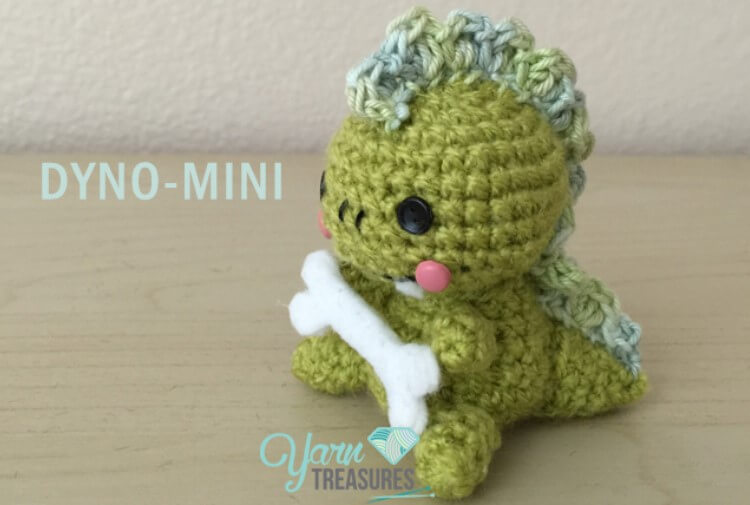 Kawaii mini dino just want to be your friend! Follow this pattern and you'll have a cute little dinosaur with an adorable bone. You can use it as a small gift or keep one for yourself.
Arlo from The Good Dinosaur Amigurumi Pattern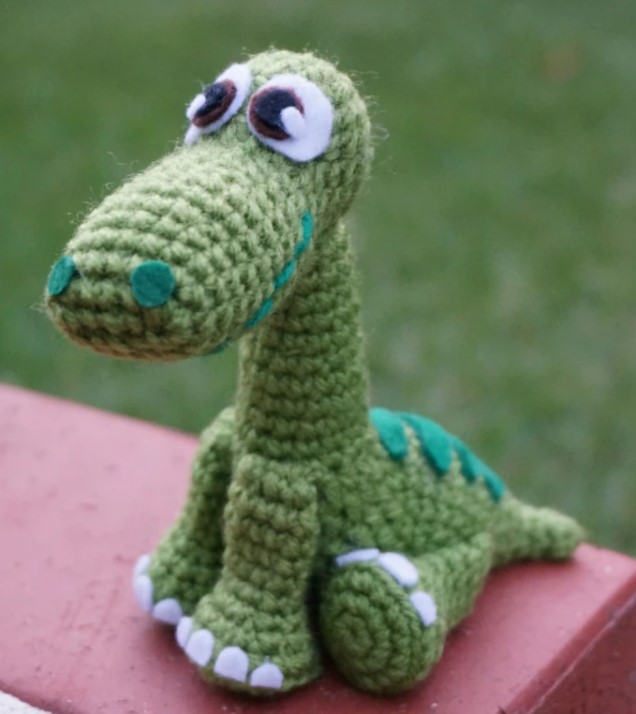 Dino lovers will go crazy over this free pattern to make Arlo from Pixar's The Good Dinosaur movie as an amigurumi! This is perfect if you're teaching children about dinosaurs or just want them around your house.