Amigurumi is the Japanese art of crocheting small animals and anthropomorphic creatures. These little guys are so cute, it's hard to believe they're made from yarn!
We have everything from simple beginner patterns that only take a few hours or less, all the way up to more complicated designs with multiple colors and parts.
If you want to learn how to make your own amigurumi horse, we've got a list of 25 free patterns for you.
Whether you're looking for an easy project or something more challenging, there's sure to be one here that will suit your needs!
Crochet Horse and Donkey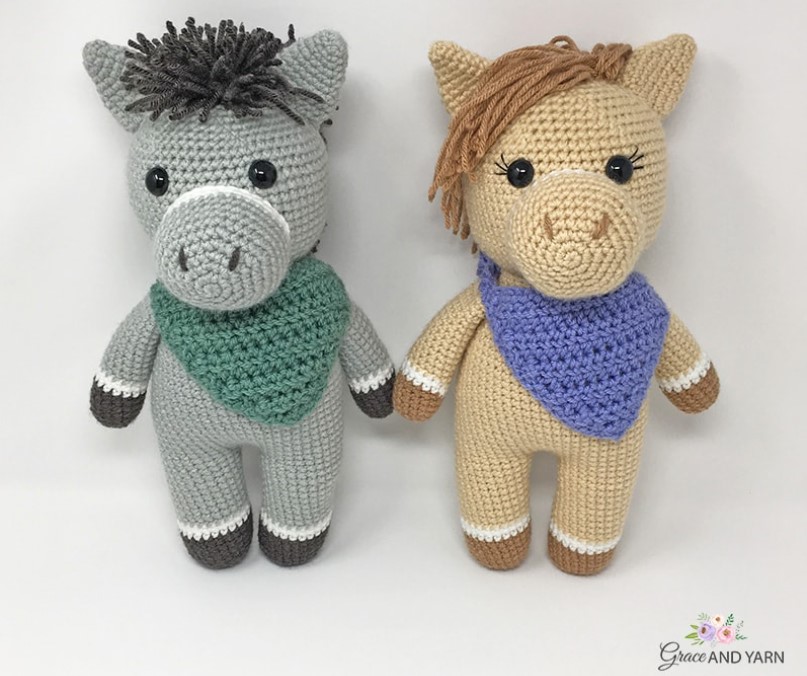 If you love the idea of a farm themed nursery, this project is perfect for you. You can make both horses and donkeys with only slight variations in colors and trimming to create an authentic look!
Free Amigurumi Horse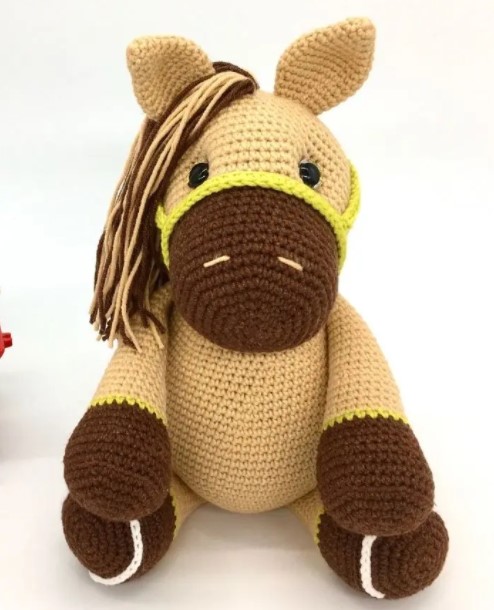 As a horse lover, you must try this free crochet horse pattern that is available for free! This cute and easy to follow Amigurumi horse will make the perfect addition to your collection of horses or as a gift idea for your friend who loves this noble creature.
Mini Horse Amigurumi Pattern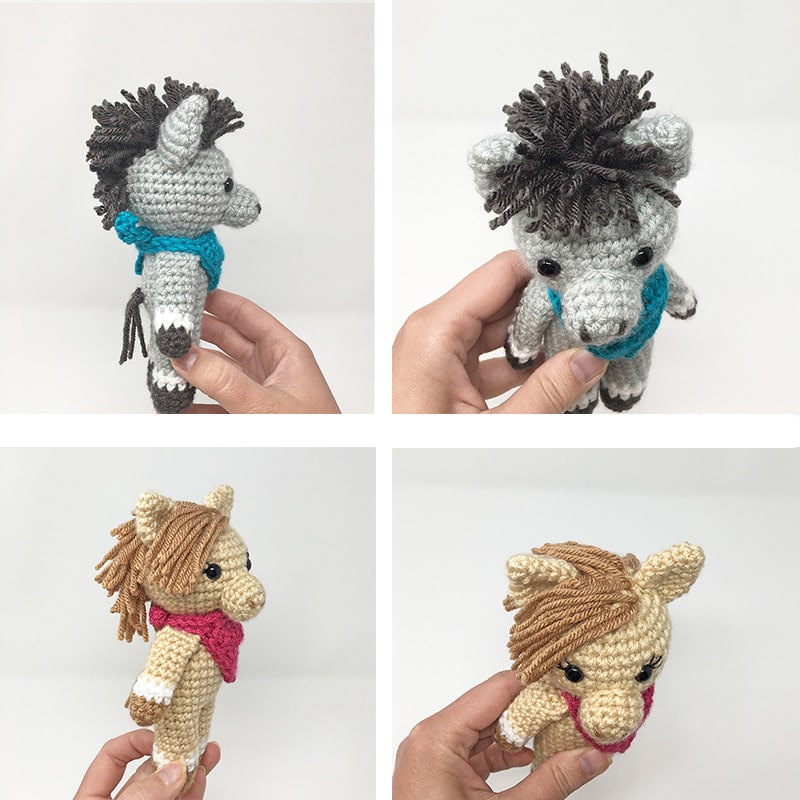 This one is the mini version of the above donkey and horse amigurumi pattern by Grace and Yarn. If you still want to make a bigger amigurumi horse, you can make the bigger size as mentioned on the previous number.
Rattle Horse Amigurumi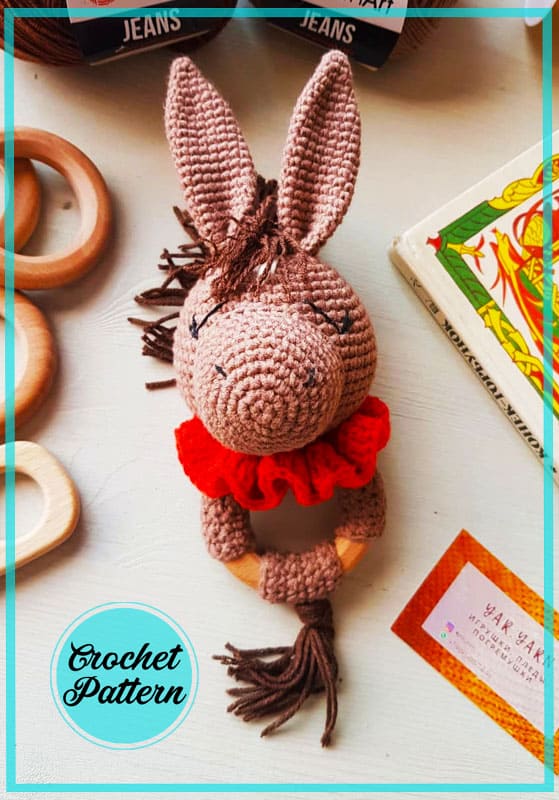 Do you have a child who loves rattle? Does your child loves horse? Here's a real cute rattle that you can make for your little one. This crochet rattle horse is quite easy to make, but it may be a little tricky to put the wooden piece on it. You must get this part right.
Merhorse Amigurumi Pattern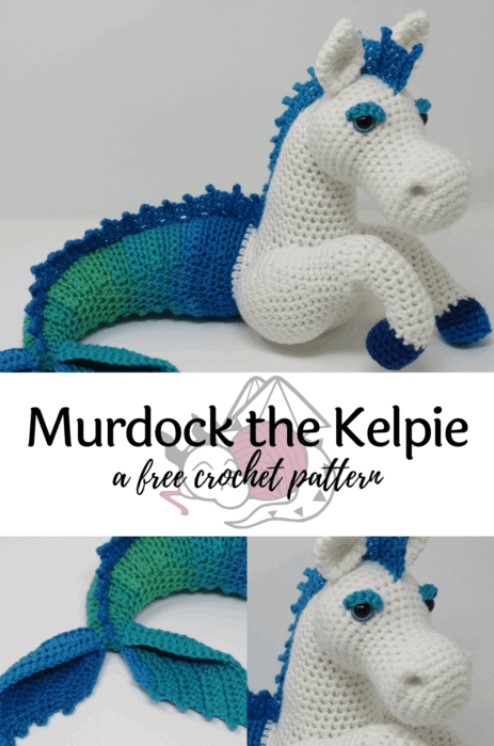 Merhorse is a mythical creature, a mix of a horse and a mermaid, and here's just the amigurumi version of this awesome creature. Follow the instructions below.
Realistic Horse Amigurumi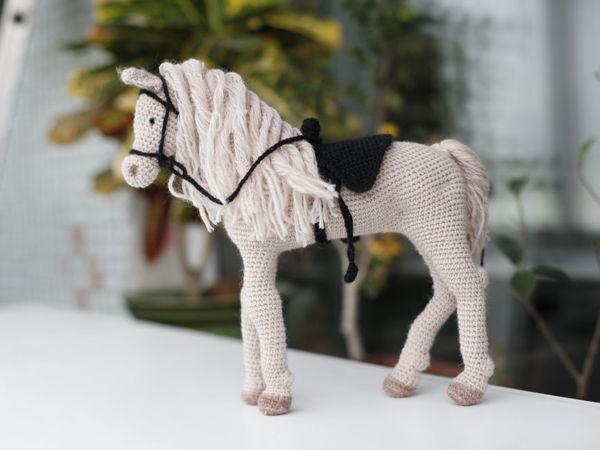 This realistic horse amigurumi is the perfect gift for your kids. It also makes a great decoration for your home, especially if you are a horse lover. The following free amigurumi horse patterns are easy to follow, so why not give it a try?
Farm Horse Amigurumi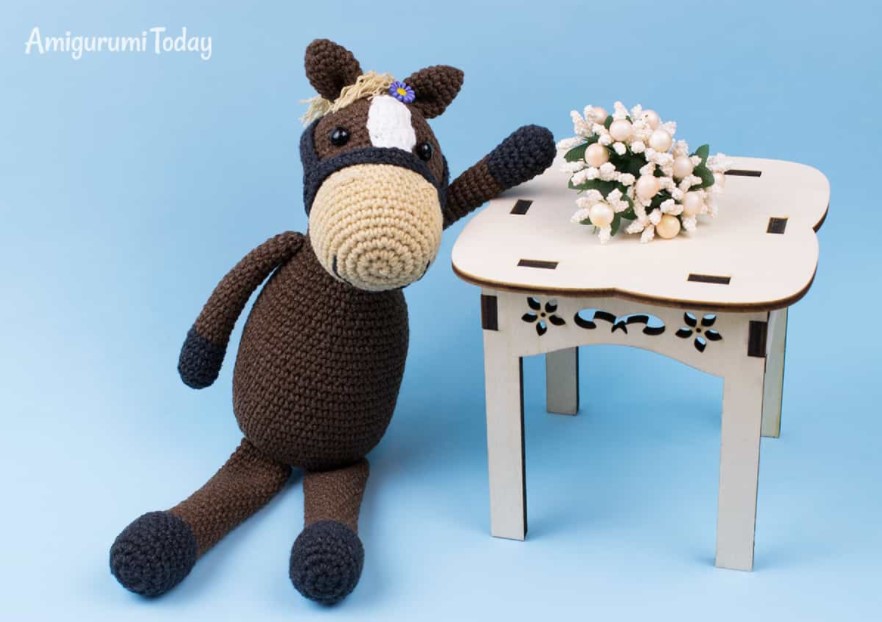 This crochet farm horse makes the perfect addition to any child's toy collection, making it a wonderful birthday or Christmas gift. This toy is also great for kids who are afraid of dark places at night because the stuffed animal provides an extra sense of security and companionship that can alleviate some fears. Kids will love spending hours playing with this adorable little animal!
Horse Singer Amigurumi Pattern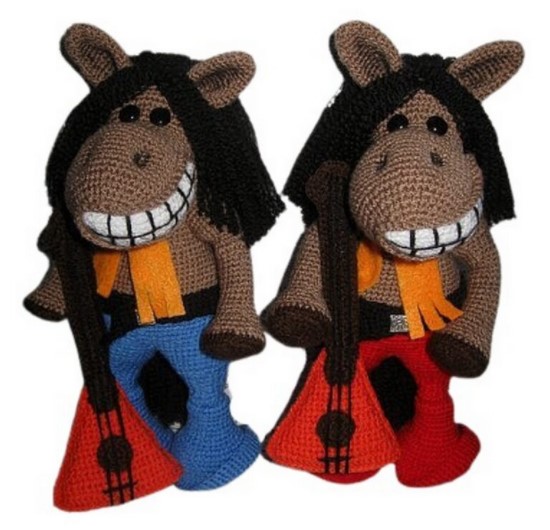 This amigurumi horse is both hilarious and magnificent. This variation includes different horse designs with a singer/band appearance. They have guitars as well.
Heidi The Horse by Jess Huff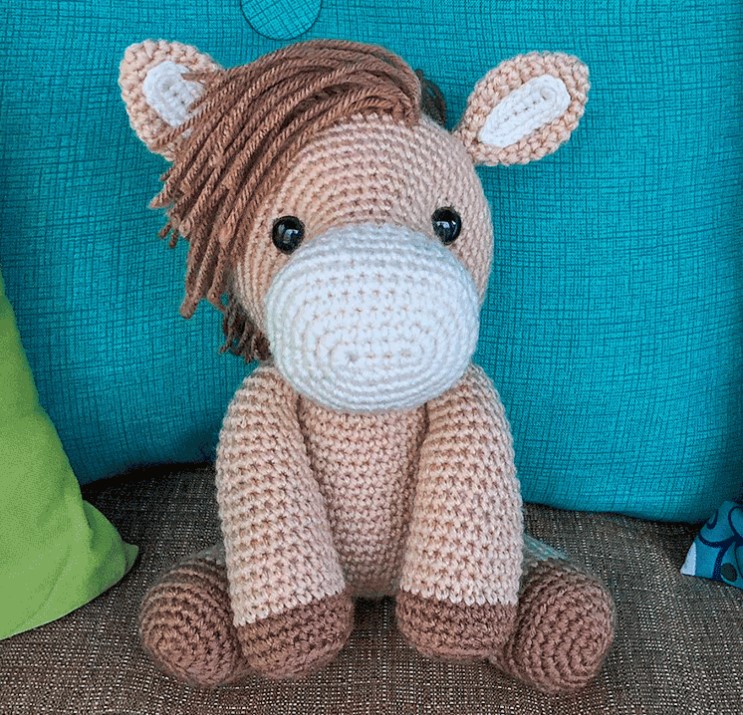 This 14″ amigurumi horse from Jess Huff is one of the most popular ones on the internet. With the same size as a throw cushion, it's the perfect gift for your friend.
Hilda The Horse by Trine Møller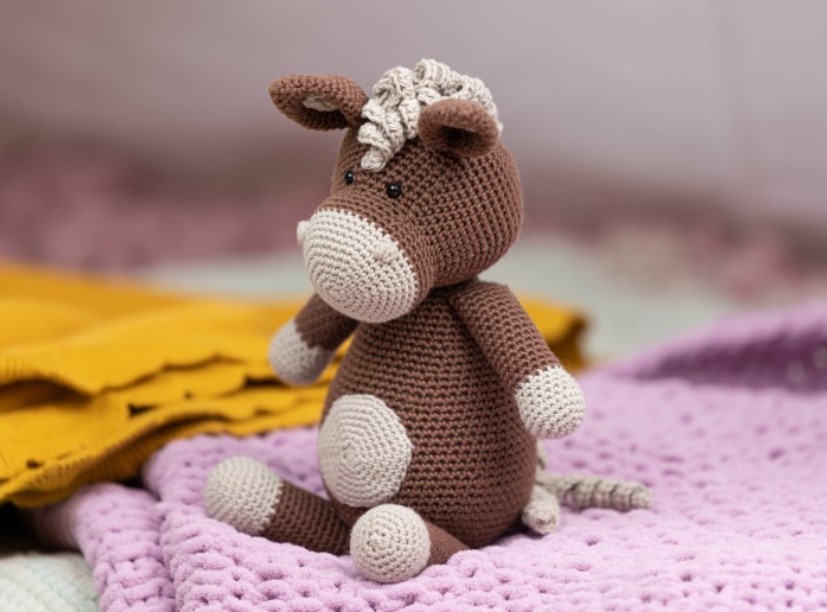 I think that this amigurumi is very cute and cuddly. It would be great for any little child to play with it. This horse amigurumi will make an excellent friend for any little horse enthusiast. You can download the pattern in PDF below.
Big Amigurumi Horse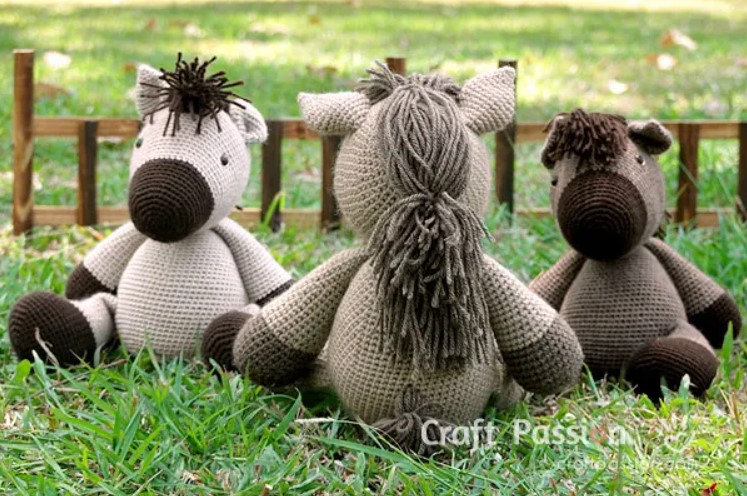 I really like the free amigurumi horse patterns, even though I am not a pro crocheter. The patterns are easy to follow and look very cute when they are done. This pattern is perfect for people who enjoy crochet because it takes a few days to finish. It looks really cute when you are finished with it too!
Horse, Zebra, and Donkey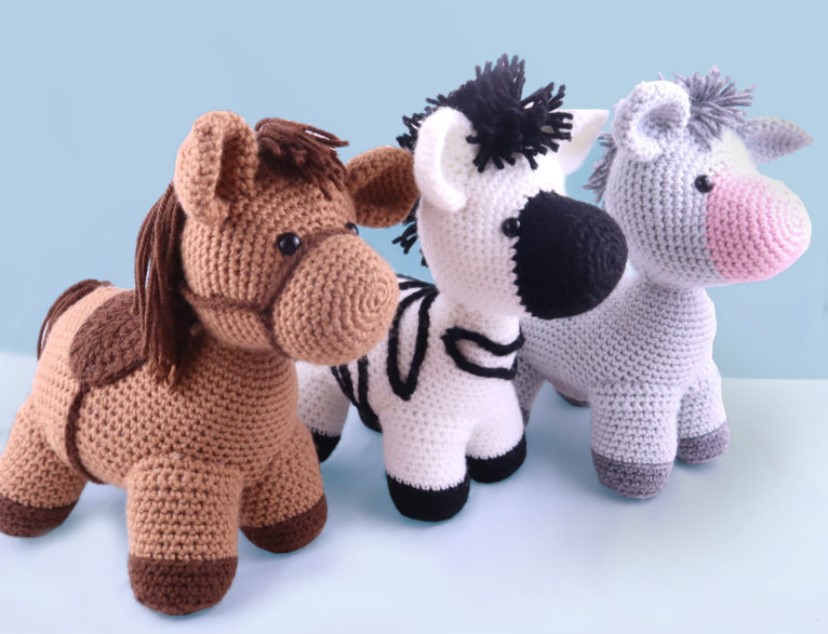 This tutorial features a cute amigurumi pattern for each of the horses, zebra and donkey. These are easy to make and the patterns are free. With these, you will have a variety of design to choose from.
Cute Little Pony Pattern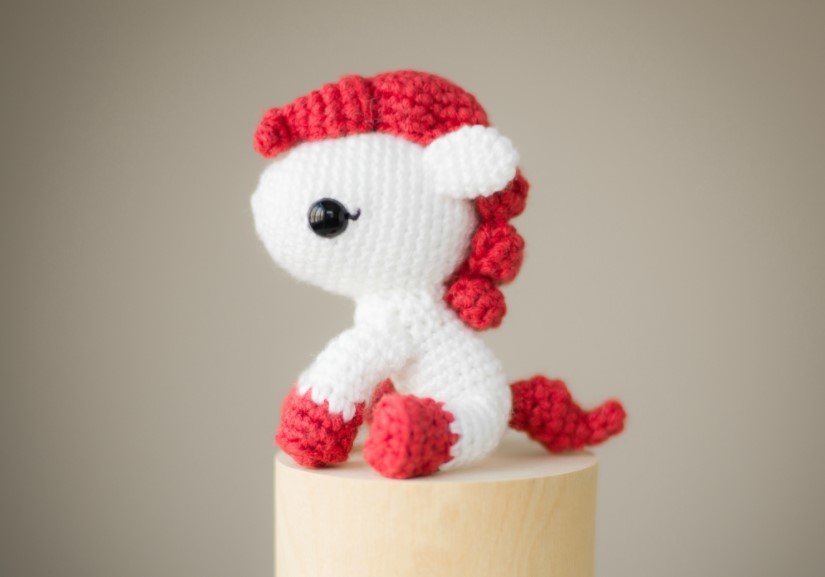 This tutorial provides a super cute amigurumi patterns for little ponies that will make a perfect gift, decoration, keychain, or toy. I like the idea of using this pattern to make the ponies as keychains because they are so small. I also think it would be fun to make them out of yarn!
Black Horse Amigurumi Pattern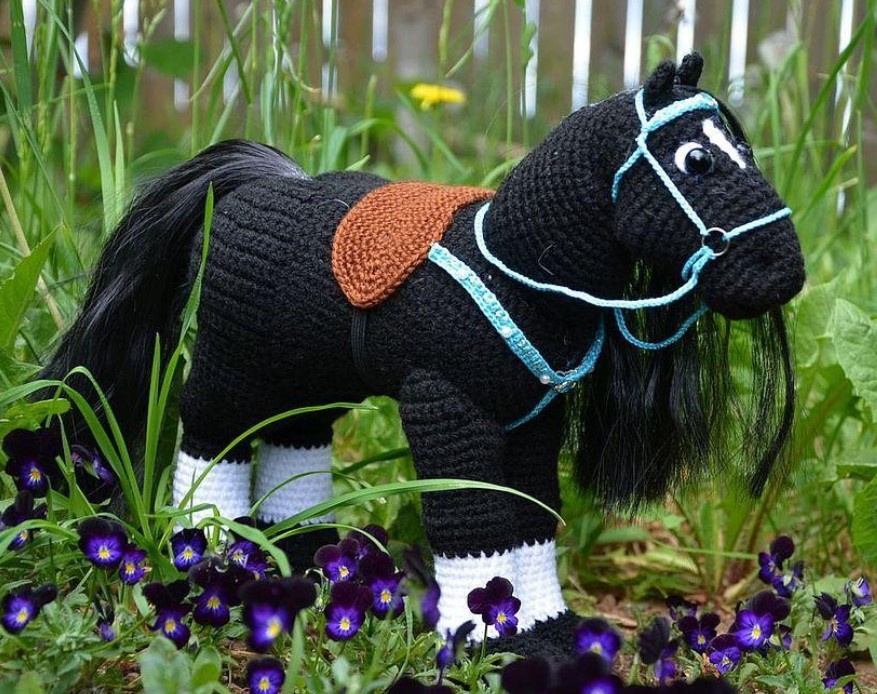 This black horse amigurumi pattern is a free pattern for all horse lovers. If you know the basic crochet stitches, have a look at this black horse amigurumi pattern and give it a try.
Crochet Horse Pattern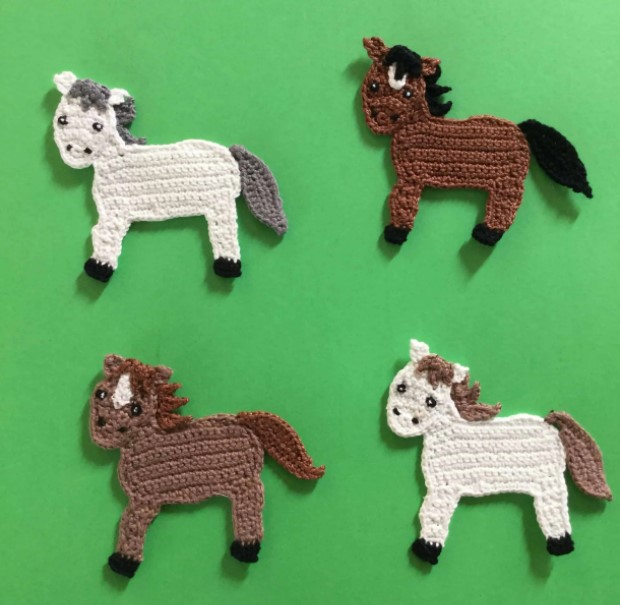 This flat horse crochet pattern from kerriscrochet.com is perfect for beginner as it is mostly made using simple crochet stitches.
Horse and Unicorn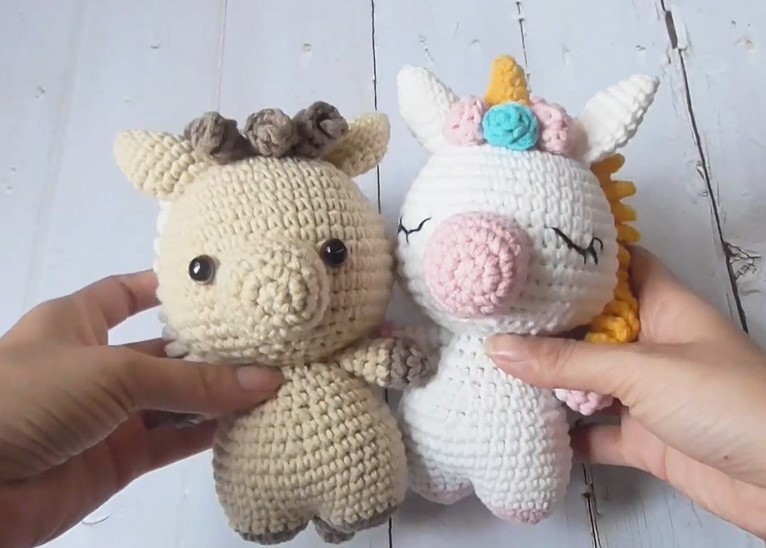 This is how you can make a cute little chubby amigurumi horse. It's pretty easy to do, so you should even try if you are a beginner. You may also create a horse or unicorn with this tutorial.
Chubby Horse Amigurumi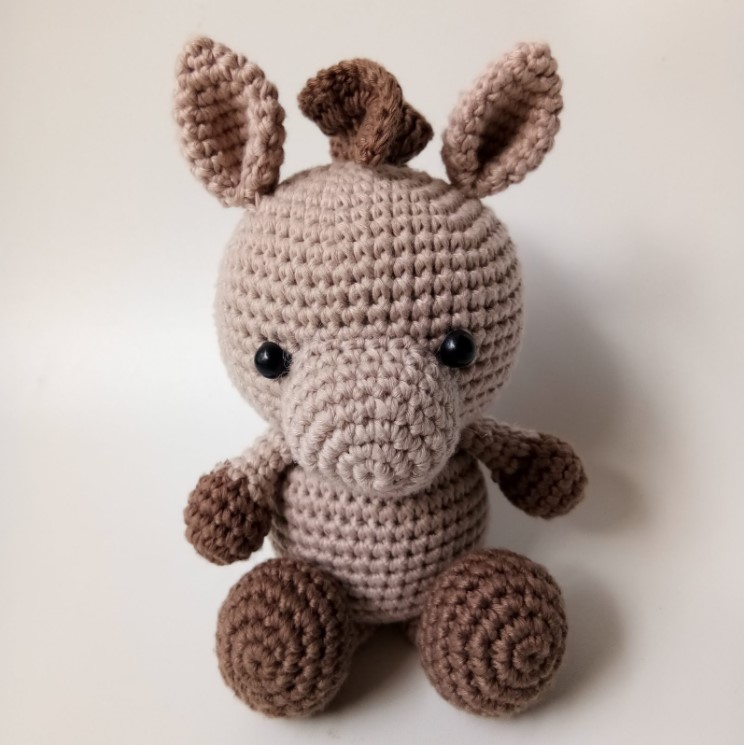 This amigurumi tutorial by Odinka Wisanindhi is perfect for you if you like your amigurumi horses to be soft and cuddly. Her detailed and easy-to-follow tutorial will show you how to crochet a adorable amigurumi horse. You can follow the detailed step-by-step tutorial in video format below.