Hat lovers and collectors, don't worry about your hats getting dusty or damaged when you're not wearing them. Instead of stuffing all these new hats, let's create a DIY hat rack to store them properly so they'll last longer and keep their shape!
Also, a hat rack can also be used to display your collection in creative ways. With some DIY skills and these tutorials below, you'll have more than enough ideas on how to spruce up any room with the help of your hats!
DIY Diamond Wood Hat Rack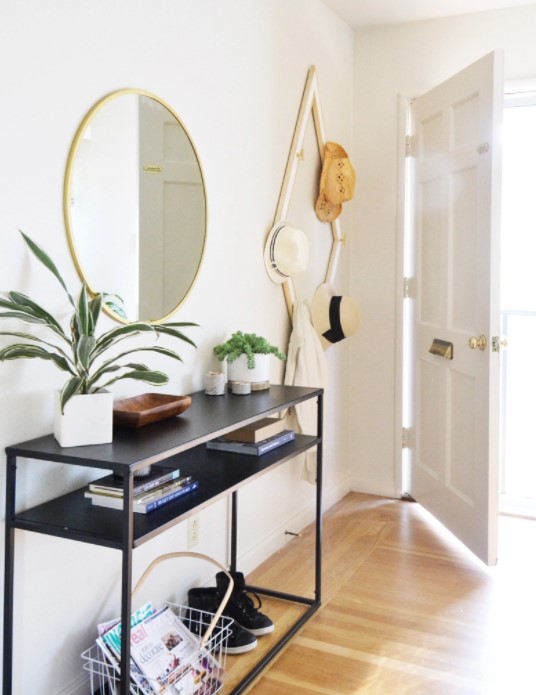 If you want a little more space in your home, then this DIY project will do the trick. This is an easy-to-make hat rack that can be hung anywhere and give any room some extra storage. It's made from wood and shaped like a diamond which makes it really fun. You should try making this project over the weekend!
DIY Hat Rack in The Closet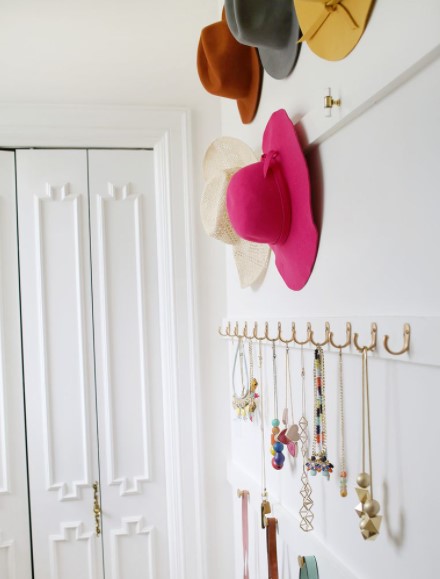 Transform a blank space in your closet into an organization zone that includes ample storage for hats and jewelry. The hat rack is mounted on the wall so you can have easy access to it from any angle, while also being able to reach all of your accessories below!
DIY Hat Wall Gallery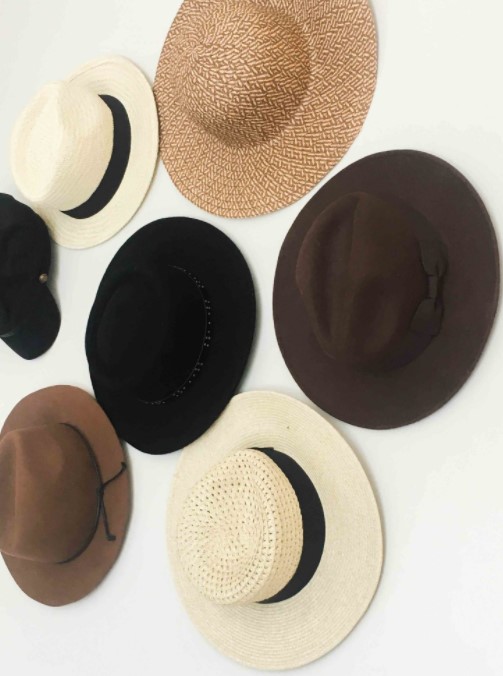 When you're ready to finally organize your hat collection, this rack will keep things looking snazzy because the rack doubles as a display for your awesome collection. The hooks are both functional and decorative so when the hat is on, they can still be seen from afar and look neat!
Hang Your Hats with Curtain Rings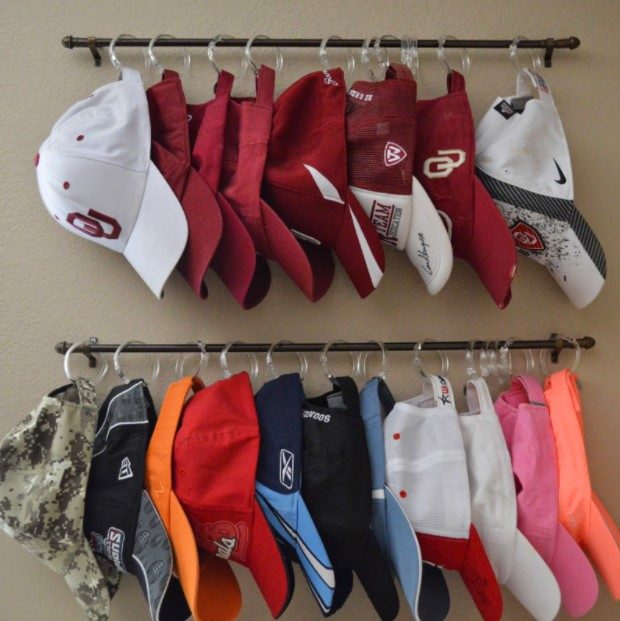 If you are a baseball fan who has accumulated many different types of hats and caps, this DIY cap rack might be the perfect solution for organizing your collection. The materials needed to make it include curtain rods and C-hooks that can hold caps easily. Take a look at how easy the step-by-step guide is!
DIY Curtain Rod Hat Rack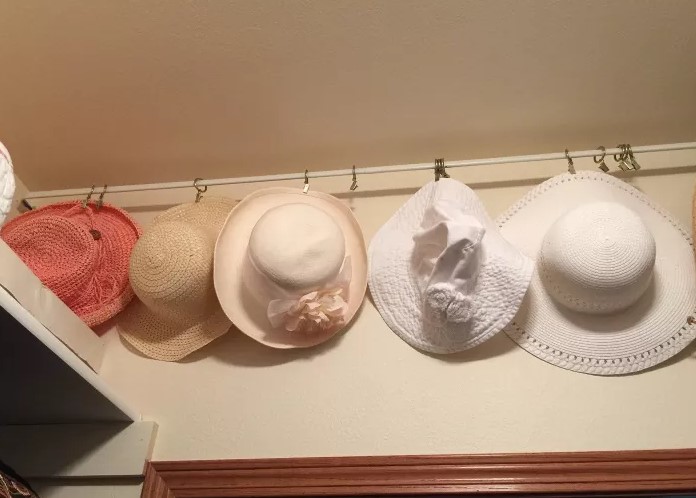 This DIY hat rack project won't break the bank because you can easily find the materials in stores like Walmart (with a cheap price too!). Other than a curtain rod, you may need drapery clips. Once it's finished, not only will your hats be organized but there'll also be more storage space for other things!
DIY Zigzag Wall-mounted Hat Rack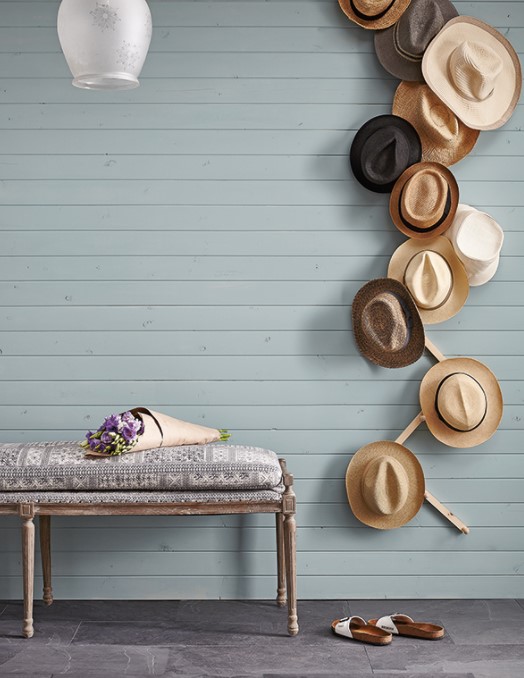 Have you ever wanted to make your own hat rack but thought it would be too difficult? Well, this step-by-step DIY tutorial is guaranteed to help. The finished look will turn out awesome and the process couldn't get any easier!
DIY Vertical Wall Hat Rack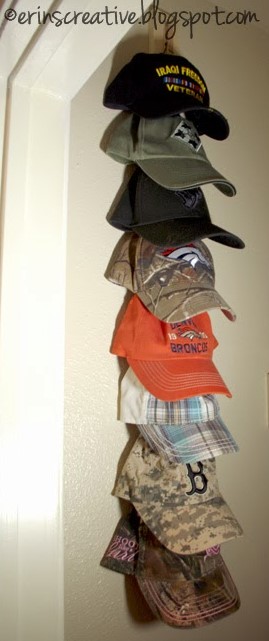 If you're tired of your hats getting lost in the mess, it's time to start organizing! One easy way is by making a DIY hat rack. The materials needed are wood board, wooden clothespin, and glue. The best part, this hat rack can be assembled with just a few simple steps!
DIY Industrial-Style Hat Rack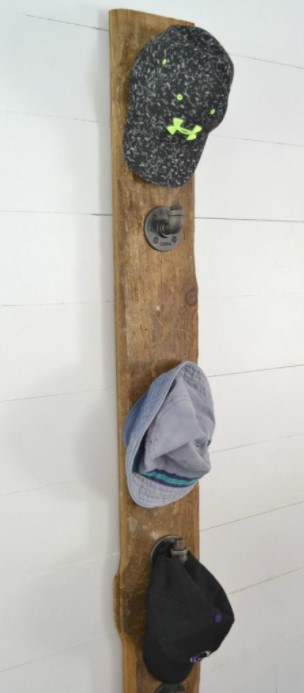 Industrial furniture enthusiasts will love this DIY hat rack. It's created from iron pipes and a wood board, which you can find in the plumbing aisle of your local hardware store. If you're looking for an easy way to display hats with some flair, this is perfect!
DIY Clothespin Hat Rack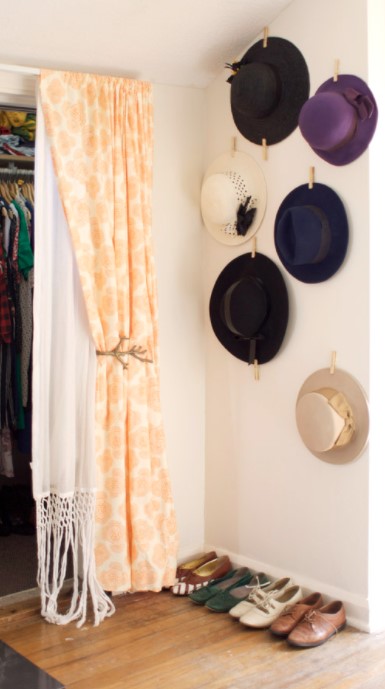 You want to wear more hats but you're not sure where they'll go when it's time to put them away? The answer is here: a DIY hat rack made out of clothespins and adhesive strips. It's awesome, so what are you waiting for?
DIY Board & Batten Hat Rack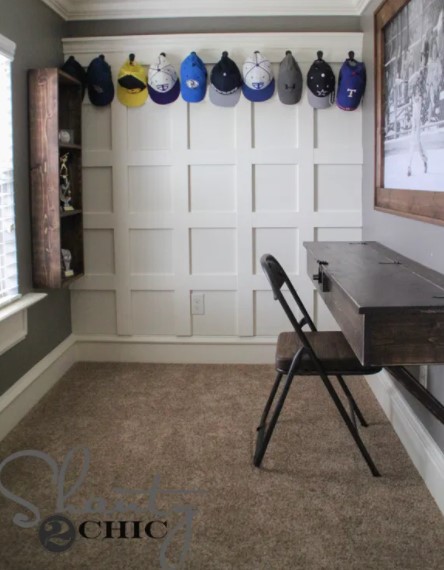 If you're looking for a great way to save space in your closet, then this DIY hat rack project is perfect! With the board and batten design, it's an easy customizable plan that can be adjusted based on what suits your needs. This project takes time because it requires cutting and measuring, but if done right-you will end up with a stylish wall decoration that also serves as storage.
DIY Wooden Peg Hook Rack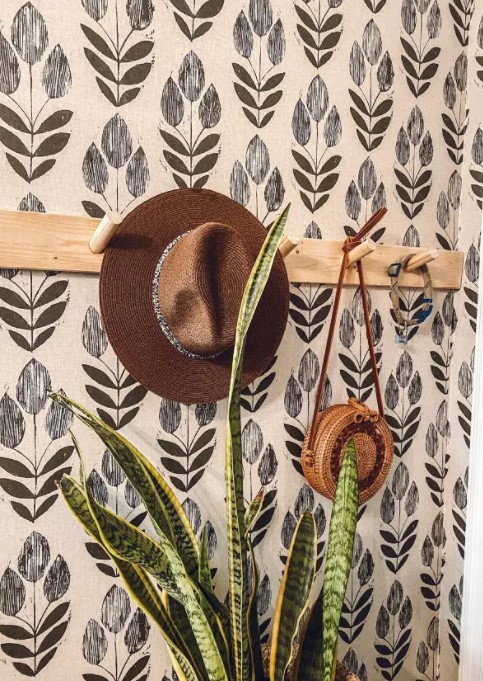 As you can see, this DIY project is a great idea for an entryway. It's using pegs as hooks to give it that modern touch and its also helpful with organizing things such as hats!
DIY Hat Rack from An Old Shutter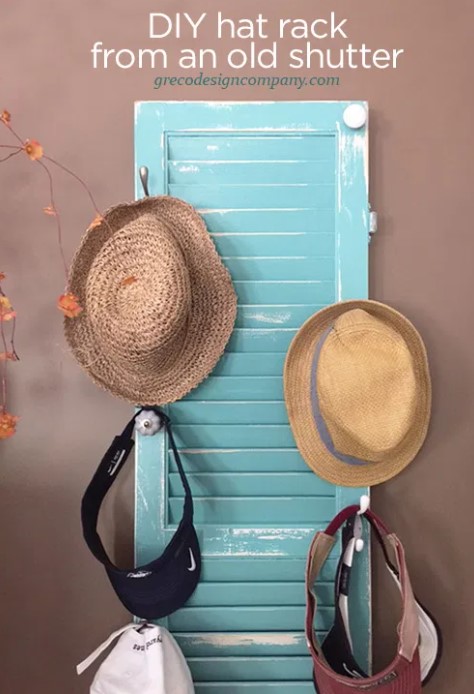 When you're redesigning your bedroom, do not forget to consider storage solutions. If you have an old shutter sitting around and don't know what to do with it, why not turn it into a rustic rack for hats? Not only will this be practical but there is nothing more charming than the farmhouse style that can make any room just pop!
DIY Dowel Wall Hooks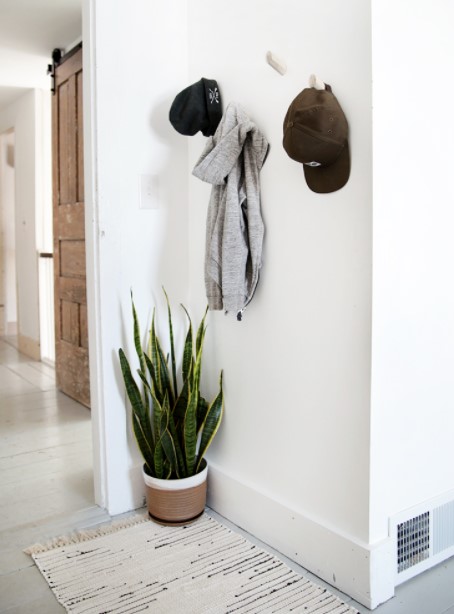 Closet organizers can be expensive, but this DIY dowel hat rack will save you both space and cash. Not only do the hooks make the place neater by clearing up a shelf or floor space for other items, but the hats are now easy to grab too!
DIY Wall Hat Display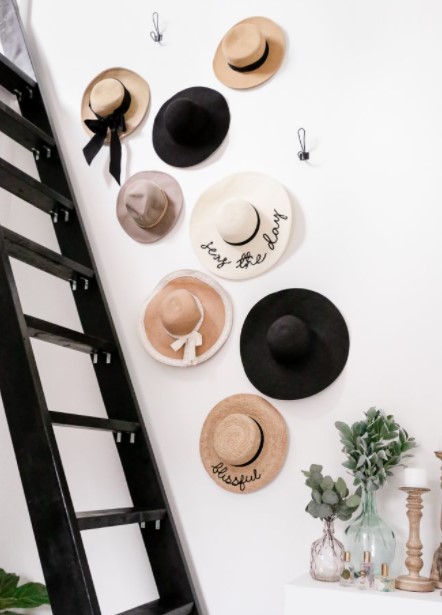 If you're looking to spruce up your hat collection, then maybe it's time for a little DIY project. With some metal hooks and the help of friends or family members with hammers in hand, this is an easy way to display hats like art.
DIY Peg Hat Rack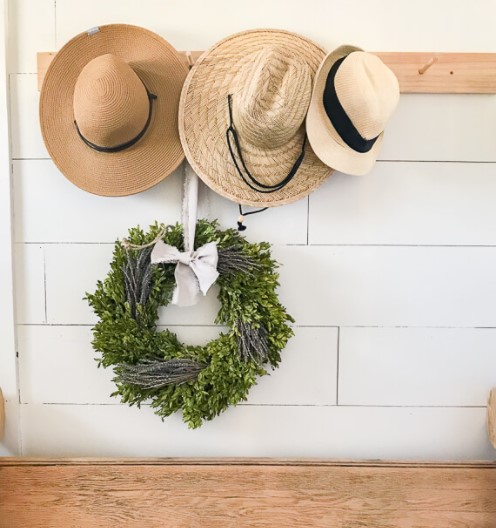 Sometimes the most stylish things are simple. This peg hat rack is a great example of this, as it's just an ordinary looking object that has been transformed into something chic and modern in appearance with little effort on your part. In 20 minutes you can make one too!
DIY Tree Stick Hat Rack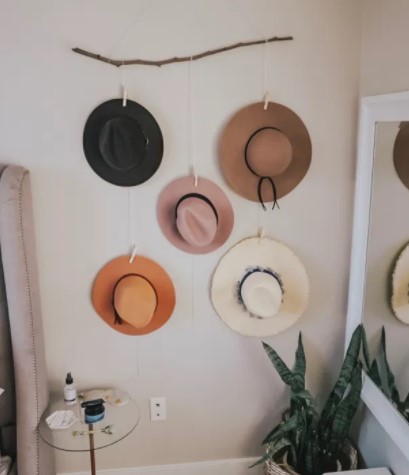 This is a perfect solution to all those hats that are taking up space in the closet. You can create an easy-to-make hat rack using just one tree branch! All it takes are strings for hanging items, and clothespins to clasp the hats!
DIY Teepee Hat & Coat Rack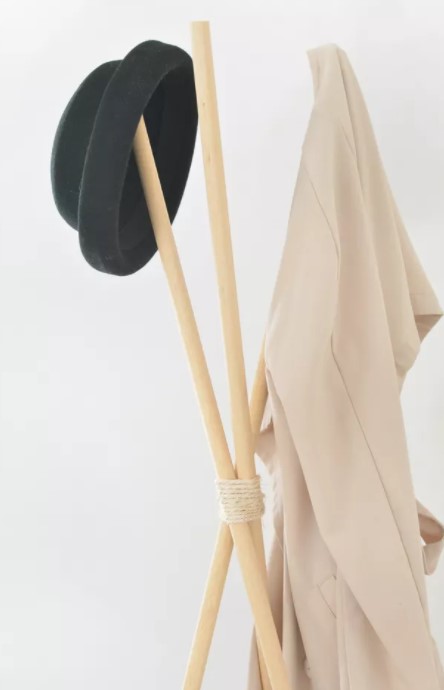 Do you have a contemporary home that needs an upgrade? You're in luck because we've got the perfect DIY project for your hat rack! It doesn't use any screws so it's super easy and fast to put together. Plus, it can be used for coats or jackets too- talk about versatility!
Hat Hanger on The Door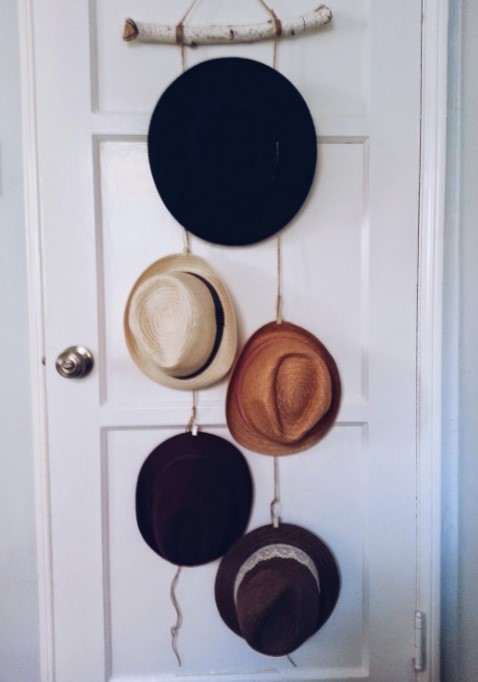 There are many different ways to hang hats, but making your own is always better! This DIY project is perfect for hanging hats on the back of a door. Simply use a strong tree branch and wrap twine around it multiple times in order to hang up some hats!
DIY Copper Rod Hat Rack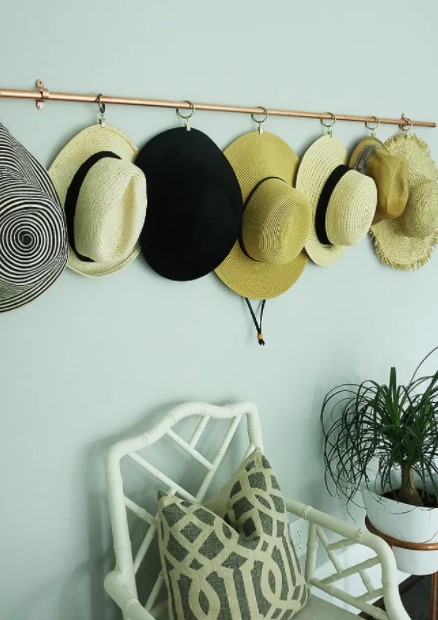 A summer without hats is like a day with no sunshine. The sun can be dangerous, so make sure you store your hat collection safely this season by cleaning out the closet and using an old copper rod to display them in style.
DIY Multipurpose Hat Rack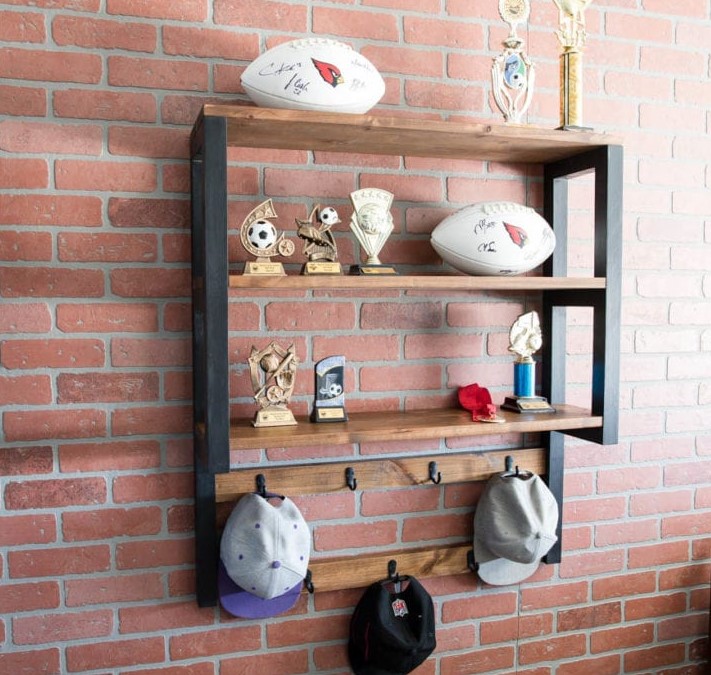 This DIY hat rack is also used for a trophy shelf. The very space-saving piece becomes a nice display. Since it requires cutting and measuring the pieces before actually assembling them together, the tutorial below has provided a printable plan!
DIY Aesthetic Hanging Hat Rack
Display your hat collection with pride! Build this DIY rack to display and organize all the hats you've collected. It's simple enough for any skill level, so don't be afraid to give it a try—you'll make yourself proud in no time at all!
DIY Hanging Hat Wall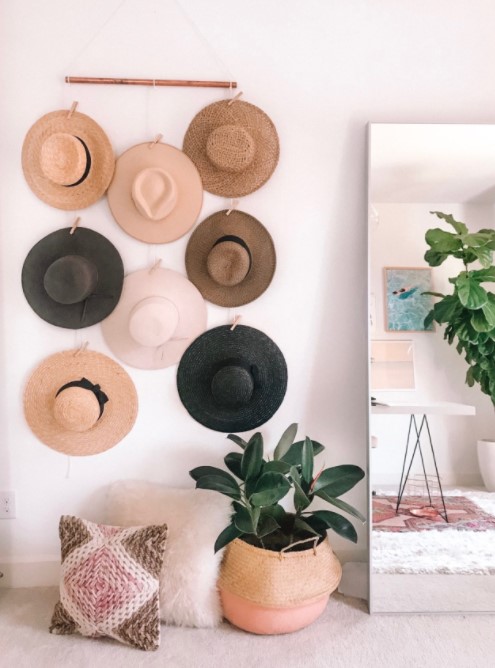 This DIY hat rack is a clever way to organize your hats while also showing them off. Your guests will be WOW-ed seeing the display! The designer creates this project with the intention of making it both functional and aesthetically appealing for any home, from the country-chic farmhouse to the modern loft in downtown Chicago!
DIY Hat Rack from Scrap Wood Pallet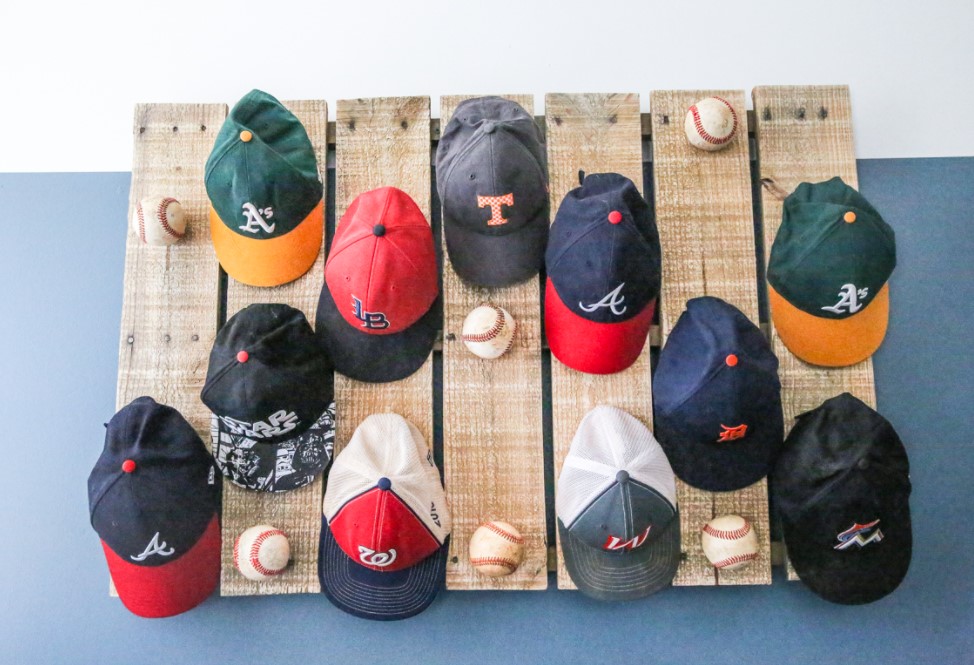 Challenge yourself with this baseball-themed DIY hat rack. Utilizing scrap wood and pallet, you'll end up with a cool-looking cap rack that doubles as your own personal cap display! The best part is the hooks, they're actually real baseballs!
DIY Pegboard Cap Organizer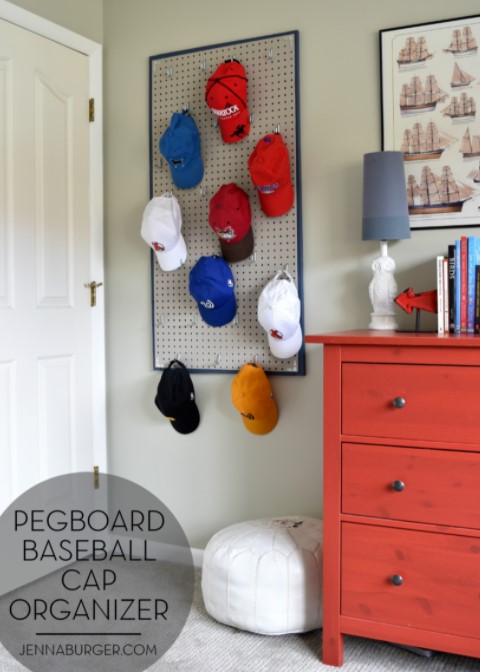 Baseball caps are a great way to show support for your favorite teams. But, don't forget that if you're not careful about how they're organized it can create an unpleasant sight in the room. This DIY pegboard project solves this problem and allows easy access of all hats!
DIY Horizontal Wooden Hat Rack


For those looking for a space-saving and stylish way to store their hats, this DIY project is perfect. The design of the hat rack makes it spacious enough to fit multiple caps on one single bar while still being aesthetically pleasing when placed in your home or office!
A Few Things to Note About Storing Hats
From fedoras to boater hats, baseball caps to collectors' items, there are some things that we all need to know about how best care for our headwear.
The first and most important thing to remember when storing your hats is not just how you're going to store them, but why.
Are they for decoration? Do you want a structured hat that will stand the test of time in storage?
Is it something special so every detail must be perfect before putting it away until next season- or even longer than that!?
The answer determines what methods are best suited.
When storing hats in a rack or on a wall display, remember to always protect the hats' original shape. Make sure you don't fold, bend, or pile your hats in the long time.
We all are aware that hats are used to protect our heads from the blazing sun, but when they're kept in storage (or hung in the wall) for a long period of time, it is best to keep the hats away from direct sunlight because the long-term exposure will fade the fabric.
In order to avoid mold, make sure you don't store your hats in a drawer or closed boxes. It's best to keep them out where the air can get at them, but if that isn't possible, adding silica gels or dehumidifier will help a lot.