Foot rest is always taken for granted, but having a foot rest under your desk will significantly improve the comfort level when sitting, especially for a long time.
While standing can be a healthy, it does come with its challenges: tiredness, leg cramps and discomfort. One way to combat these is by making your workspace at home or in the office more ergonomic.
We have compiled 12 DIY under desk foot rest projects that are easy to make. The majority of them are made from recycled materials, so you can easily find all the necessary parts for almost no money.
You can also modify some of the designs to fit your needs. Check out these easy to follow tutorials and start building one now!
A Simple Footrest Using Scrap Wood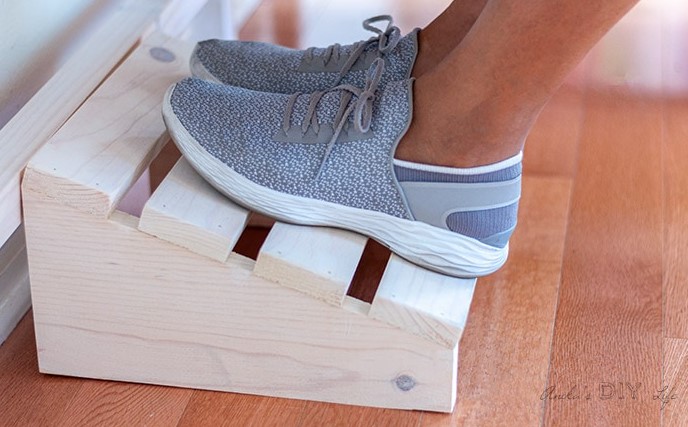 The growing pain in your lower limbs after working could be distracting and painful, so one way to tackle this issue is by making a DIY footrest. Cutting the material cost down can happen simply with scrap wood that's readily available at any hardware store near you! Note before anything else, it's important to figure out what angle best suits your needs as well – between 10°-20° will do just fine depending on how comfortable your feet are resting under the desk.
Easy Wooden DIY Footrest for Home or Office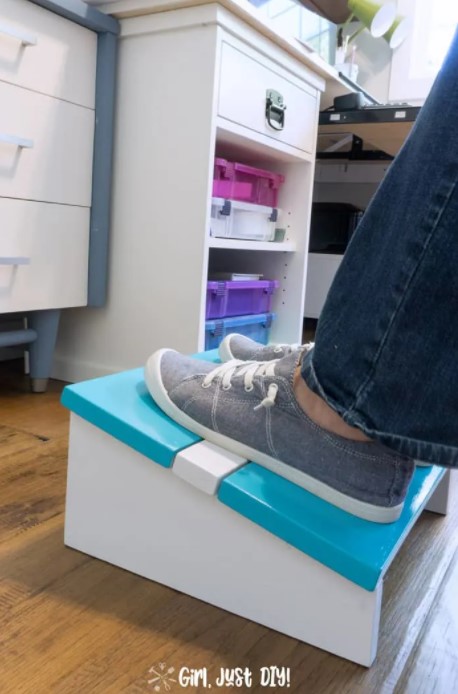 When working from home or in an office environment, the soles of your ankles and thighs are especially at risk for fatigue. One great way to combat tired legs? Building yourself a DIY footrest under your desk using scrap wood (a 1×6 or 1×10 pine board is acceptable too). This project is easy enough that even the beginner woodworker should be able to complete this DIY desk accessory.
An Office Footrest to Keep Yourself Comfortable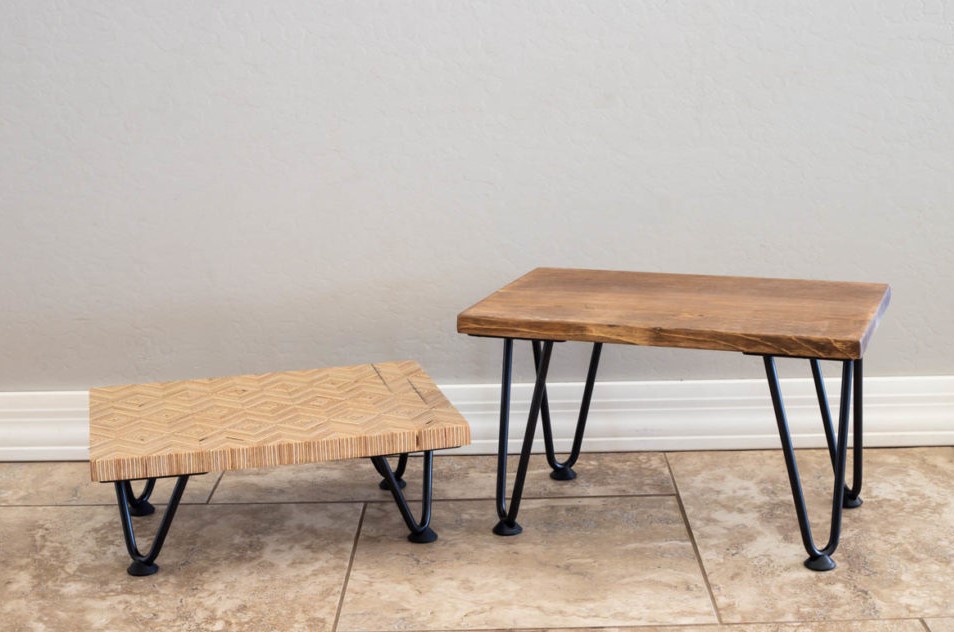 These days, every meeting has turned into virtual meetings. That means more and more hours are spent in front of the computer – whether you like it or not. To combat this grueling work setting, you need to create a simple DIY footrest that will fit your desk at home or office so comfortably. The footrest is built with some basic materials: a simple board cut to size and hairpin legs from the hardware store for support. Get more detailed information about how the pattern on the footrest top is created right here!
A DIY Hammock Footrest Everyone Needs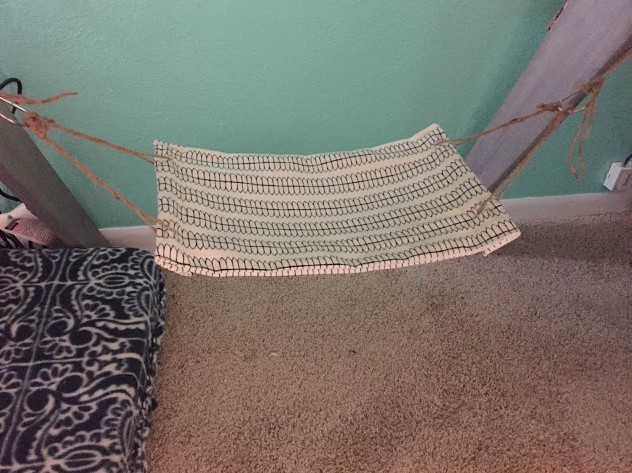 A foot hammock is a cute idea. Moreover, this DIY project only requires simple sewing skills. What you have to do first is find the fabric of your choice with any pattern imaginable on it. Though it will be handier and quicker to sew the fabric using an electric or manual sewing machine, if needles and thread are all that's available, then they should work just fine too. Your feet swaying in their little hammock under the desk while at work sounds like fun!
DIY Carpeted Footrest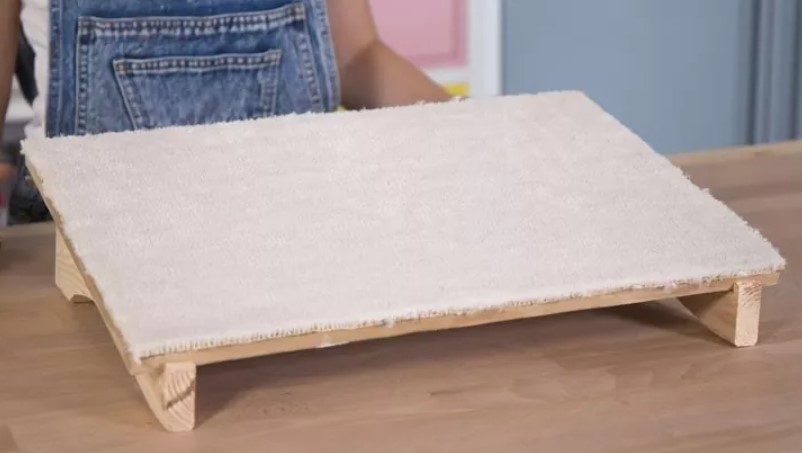 This under desk foot rest is a great option if you want to feel more comfortable while working on your computer. The carpet material will help with the softness of this stool, and its design ensures that there's lots of room for both feet at once!
DIY Upholstered Footrest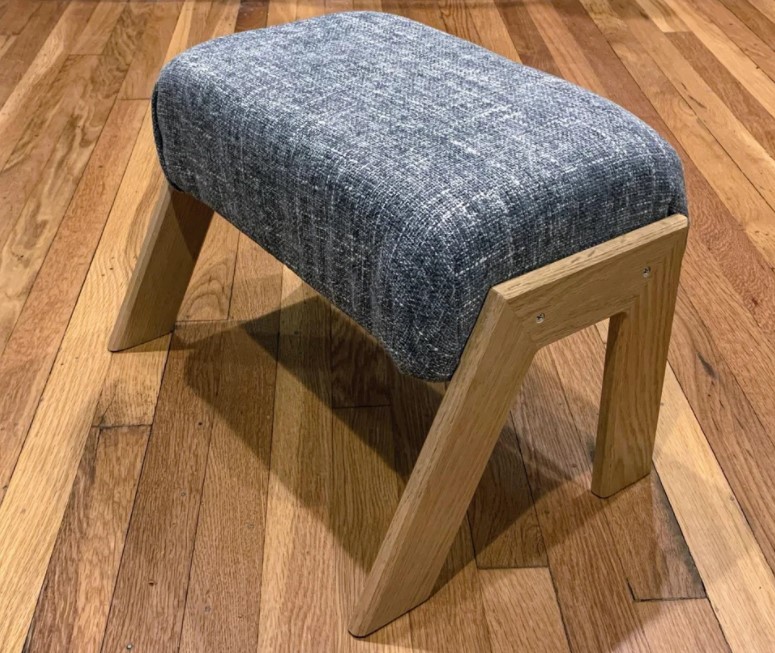 This DIY upholstered foot rest provides a comfortable place to rest your feet. The only drawback is that it needs more effort and time for cleaning if there's any dirt, but other than that, it's great!
DIY Rocking Footrest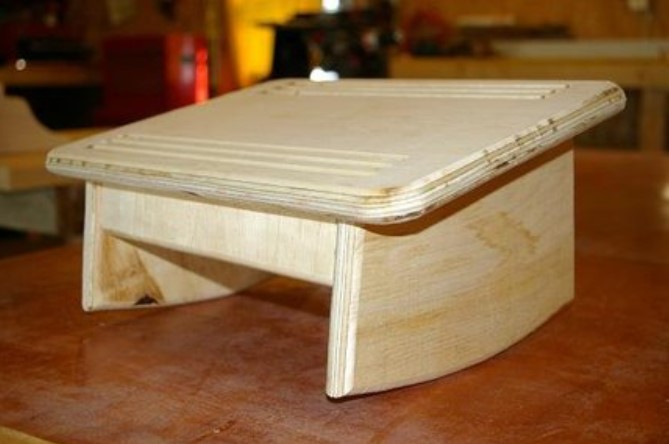 If you constantly shift your feet around when working on a computer, this idea might suit your needs. This rocking foot rest is simple to make, it's the same process as the regular foot rest, except you make the side support curved. With this idea, you can adjust the angle of your foot rest easily.
DIY Rocking Footrest (2)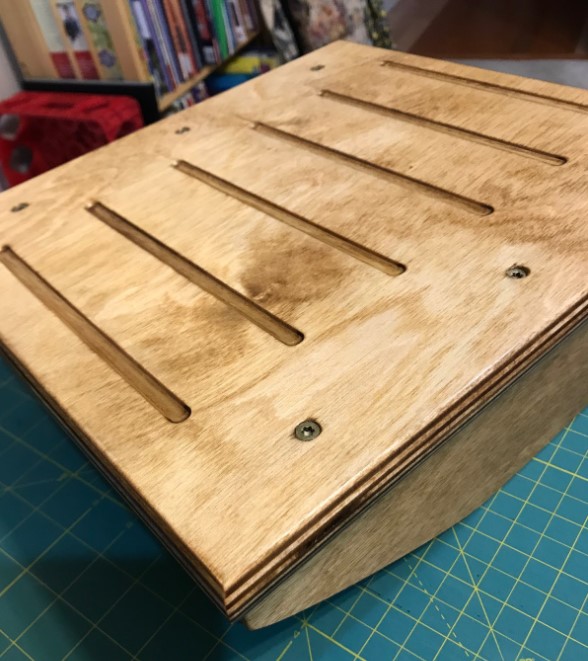 This rocking foot rest is made from plywood. Just like the previous rocking foot rest, this has a curved shape bottom support so you can shift your feet back and forth.
DIY Furry Footrest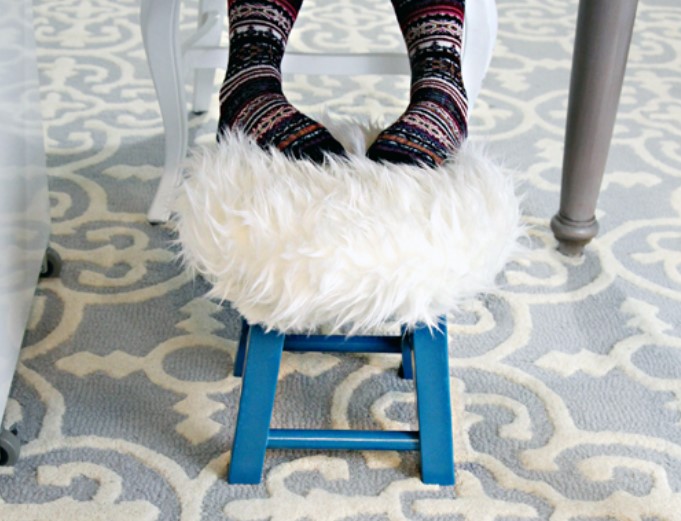 If you're looking for a foot rest that is both practical and stylish, this furry stool is just the thing. With its wooden frame covered in faux sheepskin rugs to keep your legs warm at night or during those cold winter months of sitting on furniture too long without moving around regularly- it will be hard not find yourself falling asleep with one!
DIY Chevron Patterned Footrest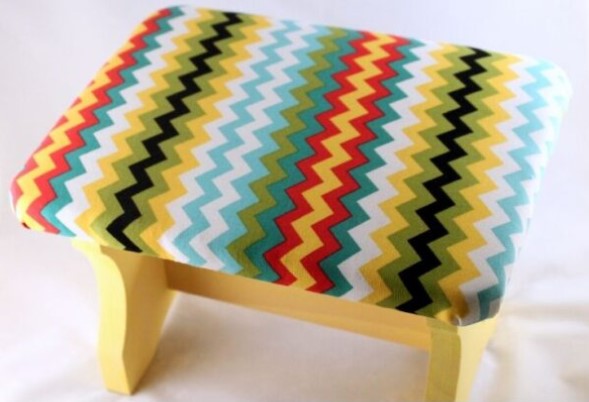 This chevron patterned DIY wood footrest is comfy and stylish addition for your office desk. This easy craft tutorial idea can be made in under 1 hour. Not just for decor purposes only, but also as extra seating!
DIY Footstool from Wooden Crate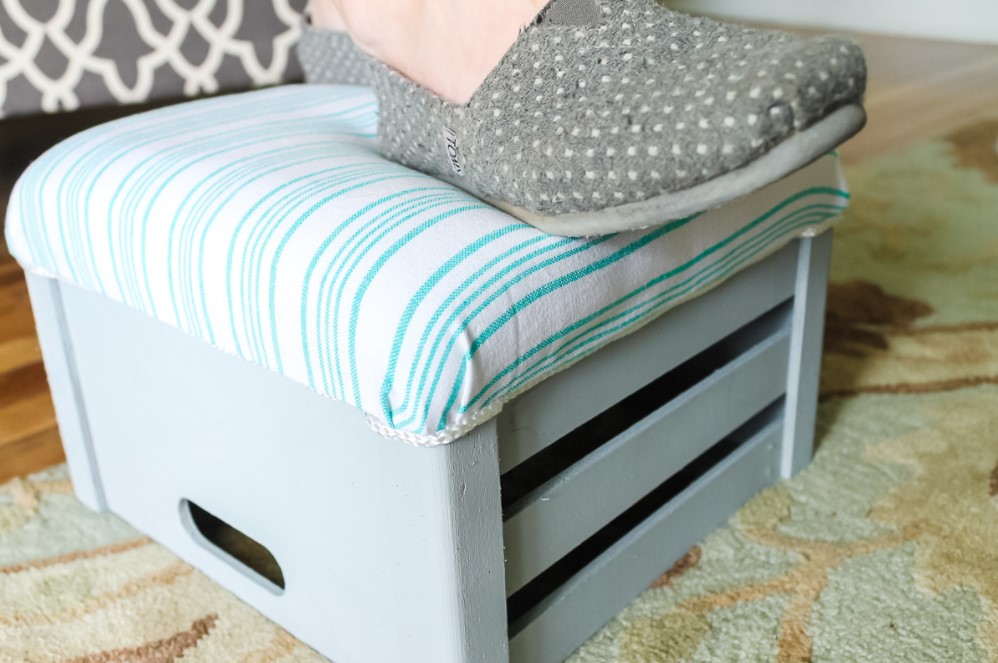 You can make your very own footstool from a wooden crate like this onw! And not only are they comfy, but the shape is perfect for putting on display in any room of your house. The size is small enough for an under desk foot rest.
Under Desk Foot Rest from Scrap Wood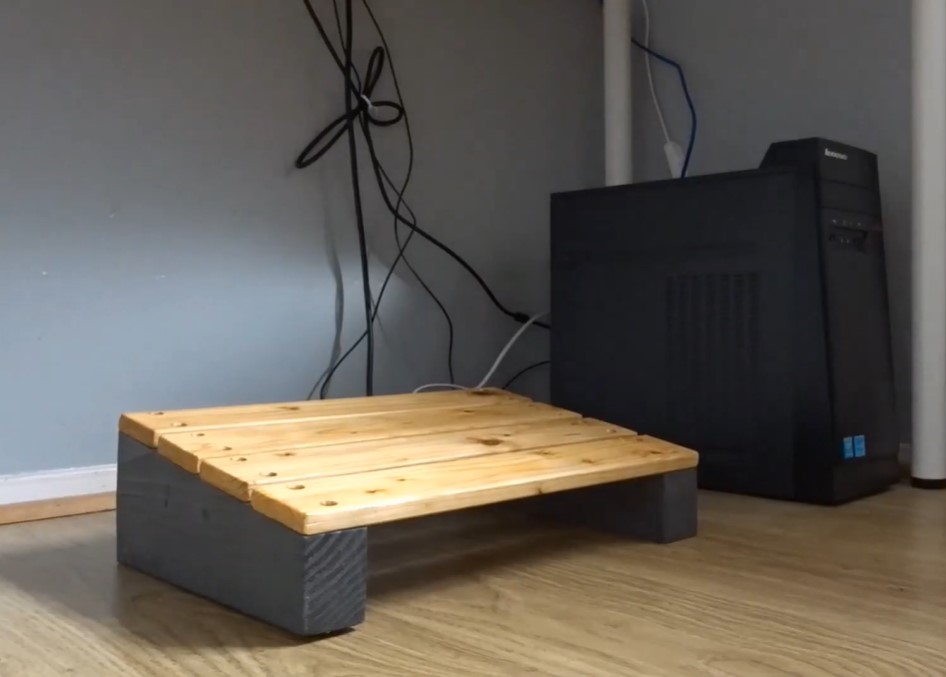 Make your home office more comfortable with this stylish foot rest. With its natural wood and gray bottom support, you'll be able to work in style! Not only does it look great but also can serve as a lap desk if needed too – win-win situation right here friends 😉