Now, let's go over the best DIY shadow box ideas. You might be thinking to yourself "Shadow Box? What is that?"
Well, shadow box is one of the way to display things like pictures and other memorabilia interestingly and creatively!
Some moments in life are worth remembering, such as the letter from the wedding or photographs from when the first child is born.
The problem is how to store these treasured items while still giving them attention they deserve.
While they may seem unique at one point, over time, they might be forgotten because photo albums aren't seen every day.
The best way to keep those cherished memories is by creating a DIY shadow box. It's guaranteed that the memories will be cherished for years because of their uniqueness which can't be found anywhere else!
Preserving A Cut Out of Homestate in A Shadow Box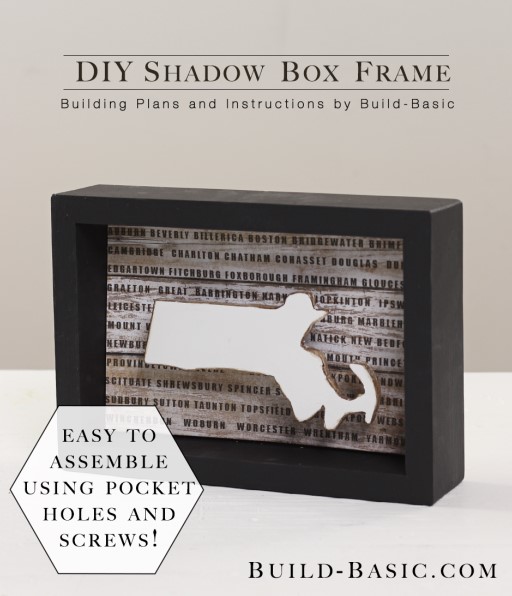 With time and patience, you can create a DIY shadow box to proudly display your state pride. The process is predicted to take about 30 minutes and the total cost being only $8. All that's needed are pocket holes or screws for attaching the frame; cutting out the map may require some trial-and-error but will be worth getting this great-looking home decor item!
Imagination Becomes Reality with 3D Shadow Boxes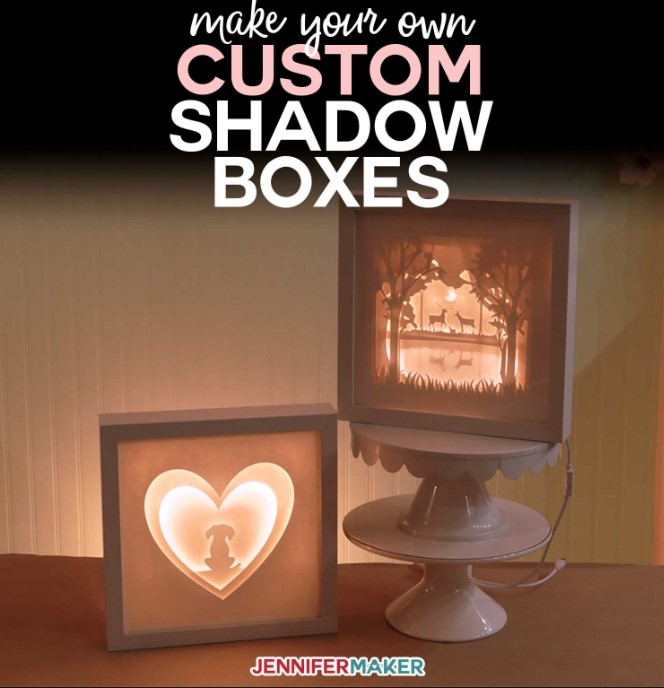 This project is a great way to take your shadow box from being flat and static into an immersive 3D artwork that doubles as a night lamp. You won't have any trouble transforming the DIY design, because this tutorial strips down all of the details on how you can make it with ease – such as choosing what frame style or focal point will work best for you! Once completed, don't be surprised if you find yourself staring in awe at its beauty and mesmerizing depth.
Keeping Children's Artworks inside A Shadow Box Display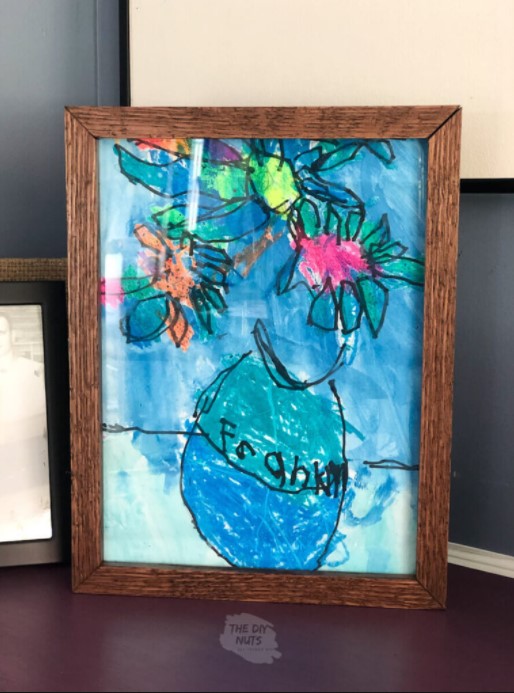 A DIY shadow box can act as a great way to store your child's artwork and show it off. The top frame is removable, so the unused space behind the artworks on display also has ample storage capacity. This means that you don't have to look at piles of paper scattered around when they're all neatly tucked away in one place!
A Cute Wooden Halloween Shadow Box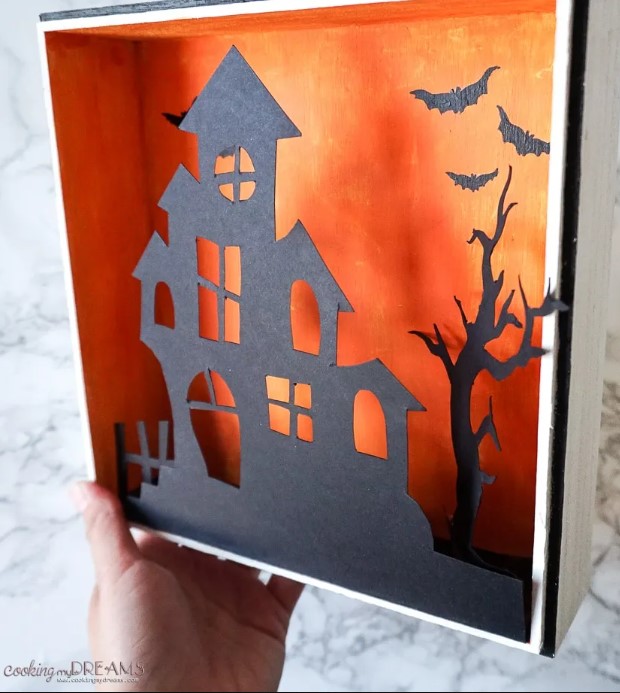 A DIY shadow box can be used as an excellent Halloween decoration by providing the perfect spooky decorations behind a frame. Your guests will get excited when they see you've turned your living room into Dracula's lair without having to spend too much money!
A Shadow Box Display for Miniatures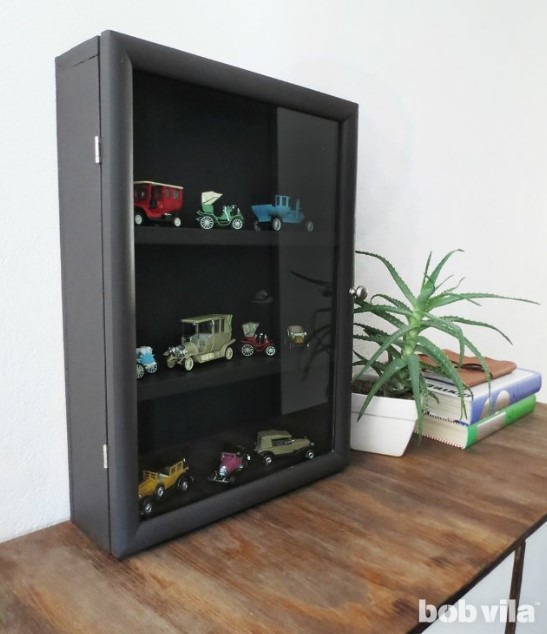 No one can deny that a DIY shadow box is a perfect thing for displaying your miniatures. It's surrounded by glass and keeps them safe from dust or any other potential damage, but it also allows you to show off all of your collections in their most flattering light!
A Nursery Room Shadow Box of Family Memorabilia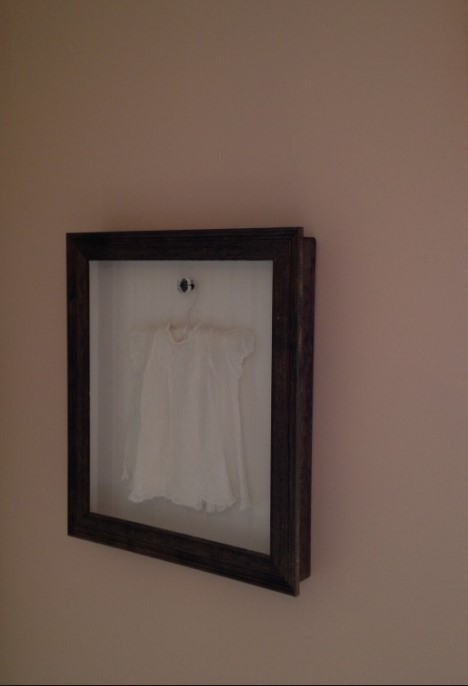 Expecting a baby means preparing the nursery room and that includes the decoration. Here, the family owns a baby dress that has been passed down from the grandmother to the mom. The dress is preserved inside a DIY shadow box with a gold-glazing trim. The delicate details make it an excellent choice for wall decor inside the nursery room.
'Lucky' Clover Shadow Box for Decoration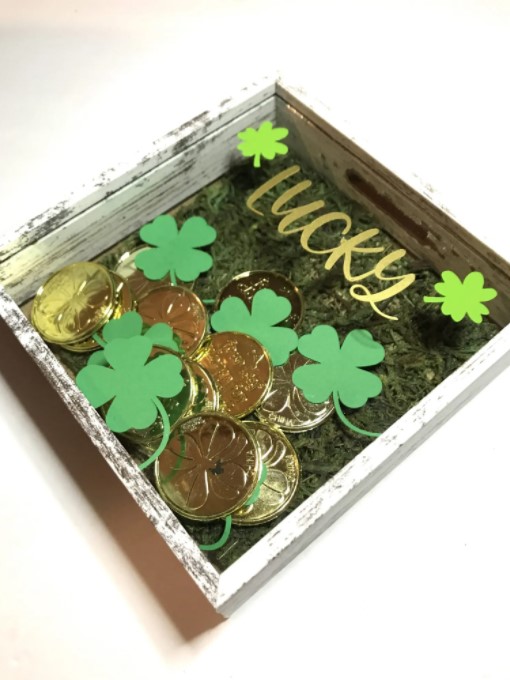 A DIY shadow box is an excellent decoration for any occasion, whether it's Halloween, Valentine's Day, or St. Patrick's Day like this lucky clover display! With all the materials available at stores such as Dollar Tree, for example, you'll be able to get a project that will be easy and affordable. Plus, it will be a perfect activity to do on weekends with kids!
Preserving the Wedding Bouquet in a Shadow Box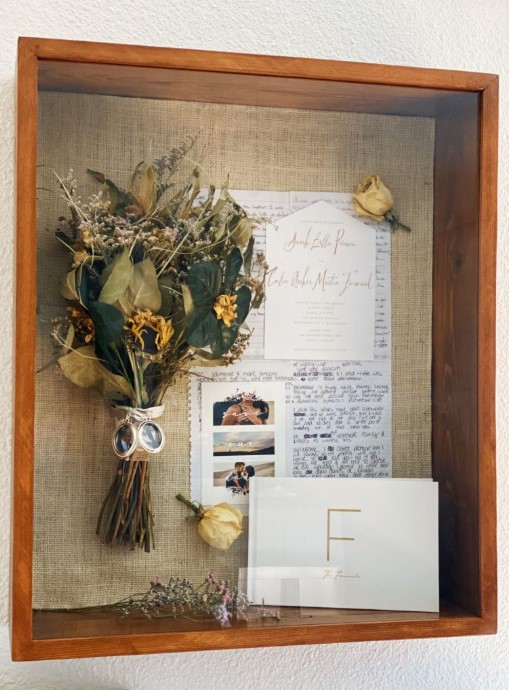 Wedding days are a very special occasion for any couple. You want to make sure that every part of the day is precious and memorable, so what if we tell you there is a better way to keep the precious memories? A DIY shadow box! It can be used as decoration in your room while also making it possible to keep the wedding memories at hand: like wedding bouquets, vows, and pictures. This shadow box is sure to become one of your most prized possessions!
Flower Shadow Box – Perfect for Gifts!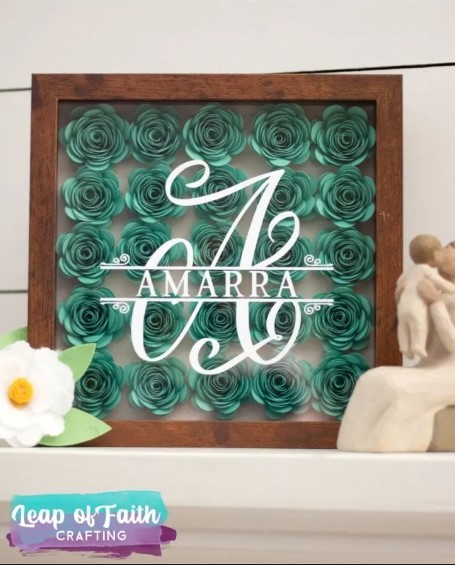 This DIY project is perfect for decorating your home but it also makes a great gift. The flower shadow box takes time to make, so be sure you have the patience before starting this project. Luckily there's an easier way – cutting out shapes using the Cricut machine will help save time and effort! Creating these designs by hand could take more time, though certainly possible.
Gather Your Mementos inside A Shadow Box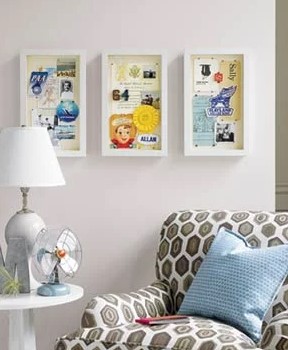 How many times have you seen a shadow box on the wall and wondered how it could be used? The answer is that they can serve as both room decor or memory boxes – creating something really unique for your space. This quick project requires an existing photo frame that's no longer being used so all you need to do is glue everything in place.
A Shadow Box for A Farmhouse Girl's Nursery Room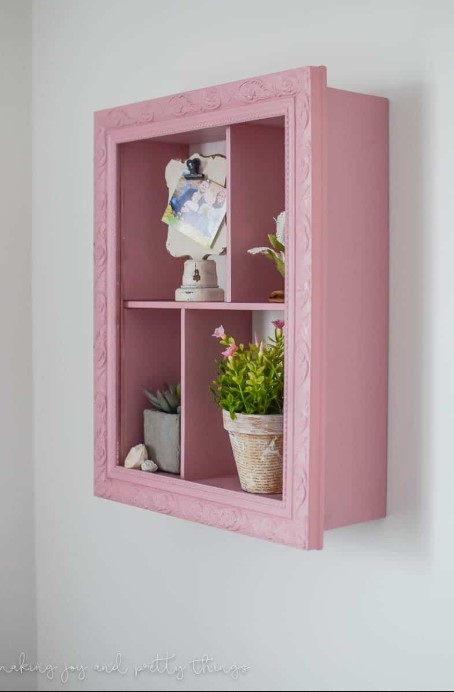 The perfect way to welcome a new baby girl into this world is with an adorable shadow box. This DIY project takes about an hour or two from start to finish, but it's worth every minute! The frame itself looks like something straight out of your grandmother's antique collection. The frame consists of 4 squares which are great for plant decor or photos – whichever suits your preference best!
Making A Shadow Box in just 6 Hours of Work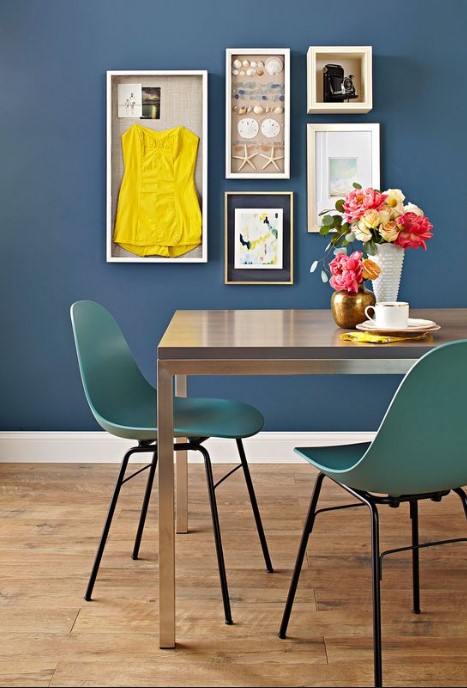 A DIY shadow box is a great way to display your collectible items – from vintage cameras and seashells. Other than preserving the prideful possession, they decorate rooms nicely – giving them a more personal feel. This tutorial walks you through sawing, drilling, and painting which should take about 6 hours by following the clear instructions step-by-step!
A Simple Shadow Box to Display Decoration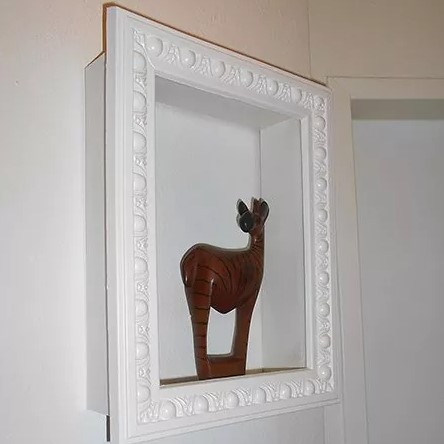 Stop living your home in a boring and plain fashion with the help of shadow boxes. They're an attractive way to show off any decoration you want, no matter where it is located in your house. A DIY shadow box will make for decorating purposes. It also protects against dust or dirt particles that could damage what's inside. Without a doubt, this will work best for your space!
A Cheap and Easy Shadow Box from Wood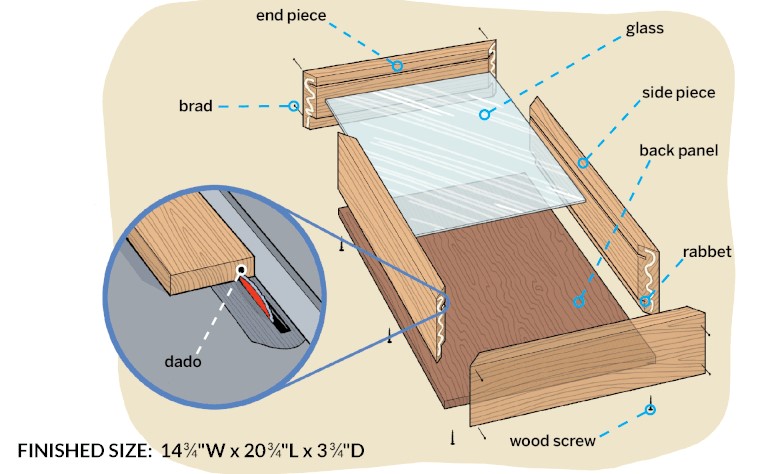 It is all too easy to let the items you cherish slip into obscurity and neglect. This $100 DIY Shadow Box project will make sure those items always stay close enough for reminiscing! With a moderate skill level, 5-6 hours of work at most, and some salvaged lumber or door, any individual could complete their own shadow box!
Shadow Box Out of An Old Picture Frame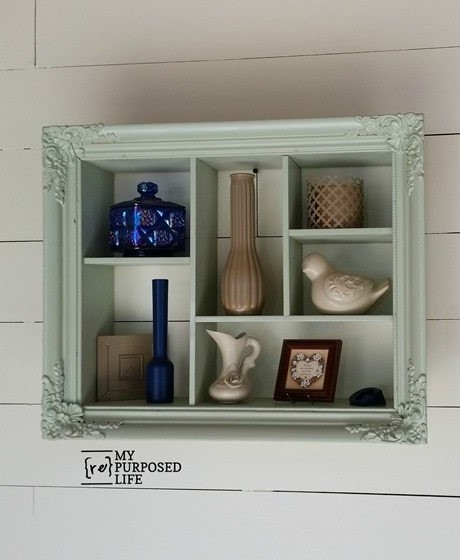 A trip to the thrift store is like a treasure hunt. You never know what you'll find among all of those second-hand items that are waiting for you. For example, this old picture frame is found and it will be perfect for a DIY shadow box project! The best part? This easy-to-make shadow box only needs glue (not nails)!
A Shadow Box to Show Favorite Insta Photos
Posting photos online isn't something new. Chances are you have uploaded your favorite moments to Instagram. You can keep those memories safe in a DIY shadow box! This project is very quick because all it requires is one small craft store's shadow box frame and prints of the photos on photo paper. Imagine the amount of joy this brings just by looking at it!
A 'Memory' Shadow Box Containing Ticket Stubs
If you're the type of person who collects the ticket stubs, then it's time to put a new spin on this habit with a DIY shadow box from the IKEA RIBBA picture frame and customize it by adding some simple modifications! This DIY project is easy-peasy. Mount it up high where everyone can see it, or place it down on a table so they're more personal.
Onesie Shadowboxes for Your Children's Bedrooms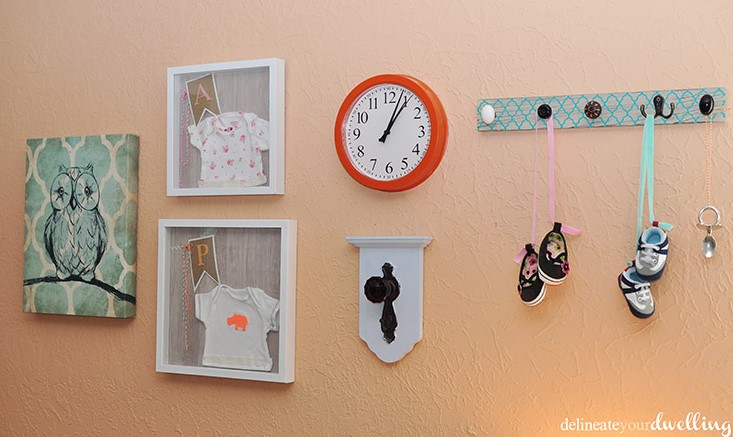 Keep your baby memories close to your heart. Whether it's the first onesie they ever wore or a favorite toy, keep these items in DIY shadow boxes and on display for all time! These iddy biddies are sure to remind you that no matter how grown-up your children get, there will always be room for them back at home with their parents.
A Memorial Shadow Box to Honor Our Loving Pets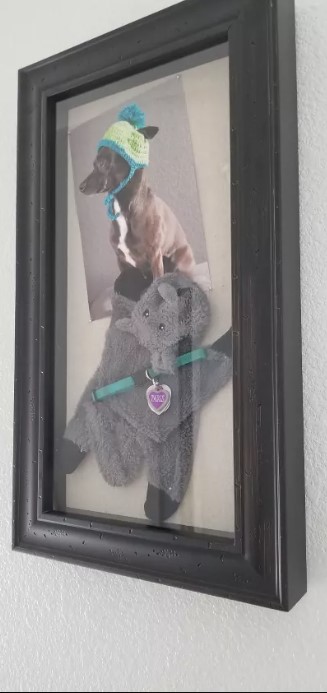 When our pet dies, it's hard for everyone in the family because they played such an important role in our lives and brought us so much joy. We can help heal some of this grief by making a DIY shadow box with photos from their memories together, along with any favorite toys or other keepsakes and pin them on affordable, locally-purchased shadow boxes for an uplifting project that will bring more happiness to the family who is mourning their beloved pet.
Key Shadow Boxes Knock Off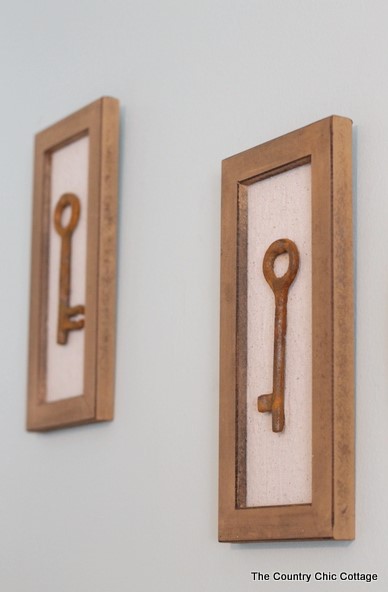 It's a bummer when you want to buy something from the store but it costs too much. It may be better if you make your own version of what you're looking for, like this DIY key shadow box that would have cost $99 if the alternative hadn't been found! You can find all necessary supplies at any crafting store or flea market and even use some old keys on hand. This DIY project will only set back around $10 – how cool is that?
Turning A $5 Yard Sale Table into A Shadow Table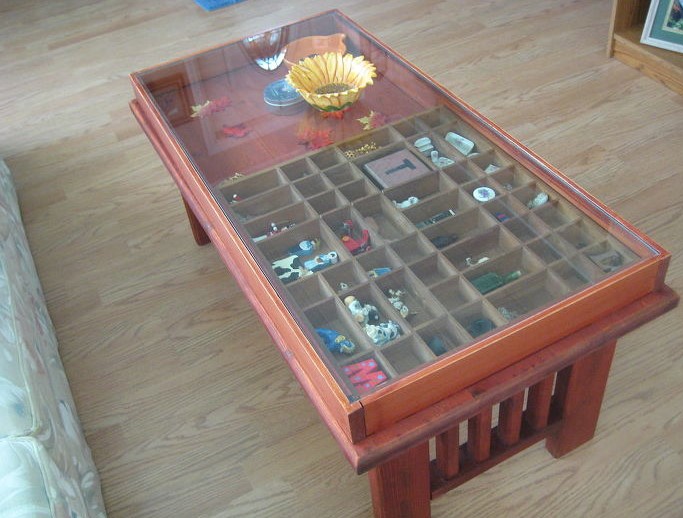 A shadow box is created from a $5 yard-sale table by turning the bland tabletop into an attractive display for miniatures. The DIY project requires you to make your own frame and also include glass to complete it, but with these materials, this charming piece can be yours!
A Preserved-Flower Shadow Box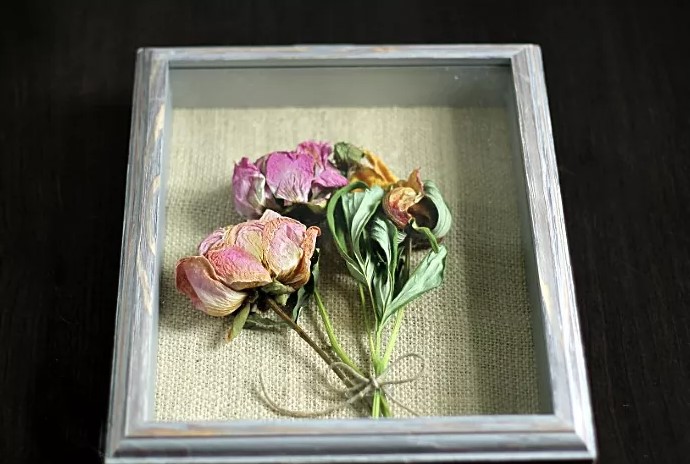 Do you love to display flowers? If you do then this DIY project is perfect for you. It's a shadow box to preserve those flowers once they have stopped blooming. We're certain that a rustic wood shadow box goes perfectly with the withering flowers. The end result is gorgeous – let these withering beauties live on forever!
A Fun Shadow Box With a Soup Theme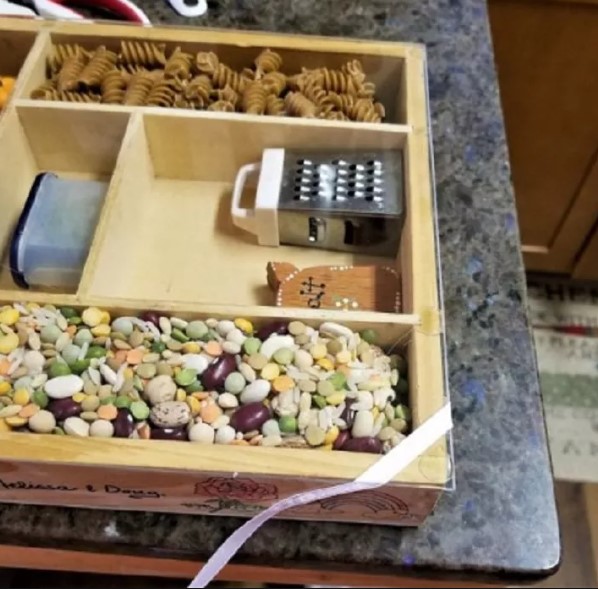 Inspired by the ingredients of soup, this crafty DIY shadow box contains kitchen-themed magnets and a selection of beans and rice for filling – all inside an easy to assemble the frame. Once complete, it is topped with clear plastic then finished off with some decorative ribbon strings on each corner. Voila! Your new home decoration will fit nicely into your kitchen space when you're done crafting this project together!
DIY Gemstones Picture frame Shadow box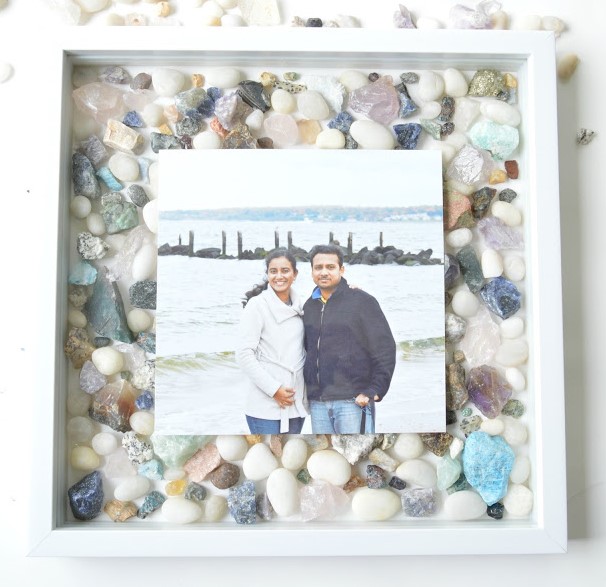 The idea behind this DIY shadow box is to preserve the memory of traveling to certain places (in this case, Little Switzerland). The beautiful picture is surrounded by gorgeous gemstones inside the frame. All you have to do is break these stones up into smaller pieces so they can fit snugly on each side of your favorite picture of the trip! Isn't it a great way to enhance memories?
Easy and Budget-Friendly Cardboard Shadow Box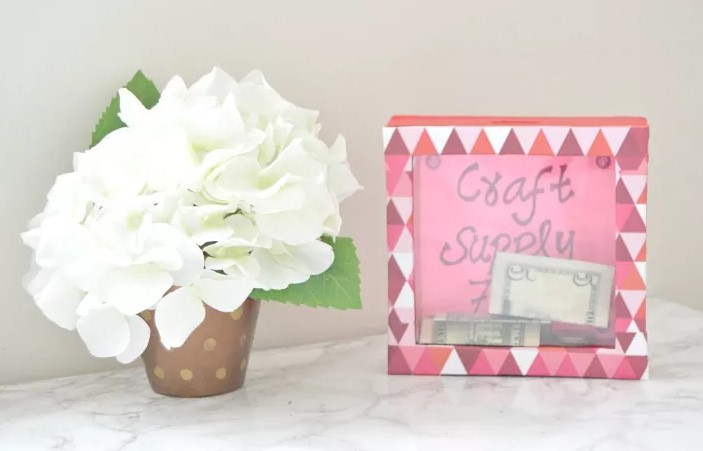 A DIY shadow box is a perfect solution for anyone who needs to display their favorite items. This craft is fun, and it's also easy since you can make the box in any size or shape that you want! For this project, the shadow box is made out of cardboard – cheap and there must be plenty of pieces in your house. From cutting every piece by hand to assembling them at the end, each step in making your own custom-sized shadow box will be worth it all. Once it is painted, it looks so pretty!