Do you have a collection that deserves to be put on display? Make your own DIY display case so it can really stand out! Displays cases are more than just good for showing off your collection, they're actually the perfect tool to help you organize it and keep everything in order.
Beyond that, the display case also provides safety from dust, dirt, collision, or any possible damage. Luckily, we have many options available so you can find one that works for your personal style and needs. Here are some of our most popular choices
So, no more hiding, let's show off those great collections by making some awesome display cases with this easy-to-follow tutorial!
DIY Diecast Car Display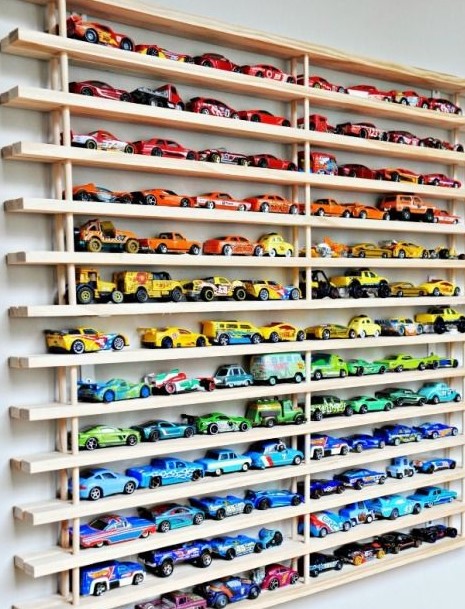 Matchbox or Hot Wheels car collectors will love this idea because it's an easy way to declutter the toy mess while also using them as interior decoration. You can create your own DIY display case with minimal effort and in no time at all!
DIY Display Case for a Baseball Fan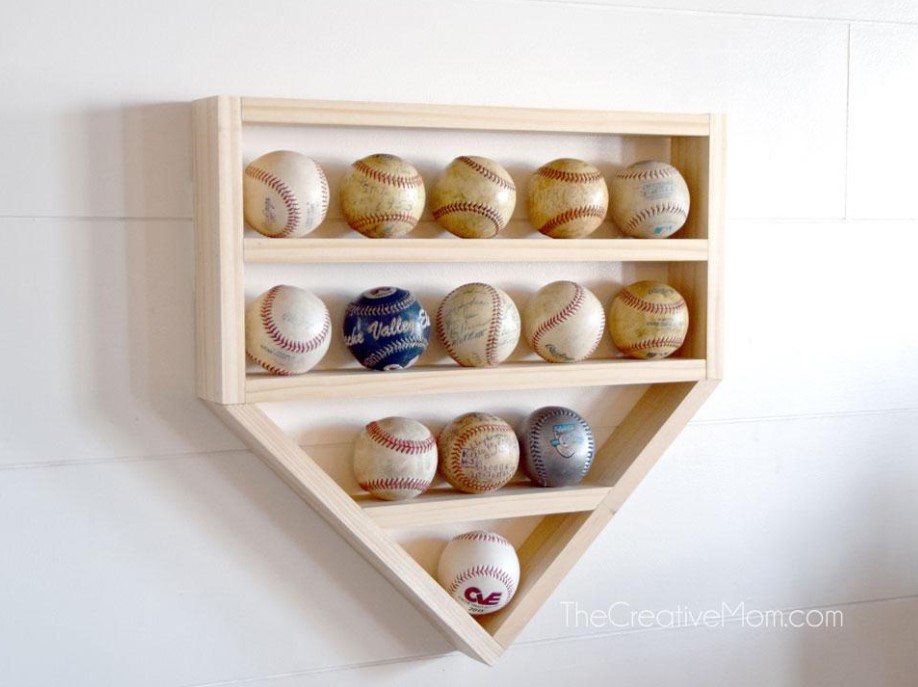 This DIY project is a great way to display your love of baseball with pride. It'll also make for an awesome gift idea, because who doesn't want personalized items like this on their desk or in their living room? The instructions below are detailed and simple; you can easily create one yourself!
DIY Awesome Guitar Display Case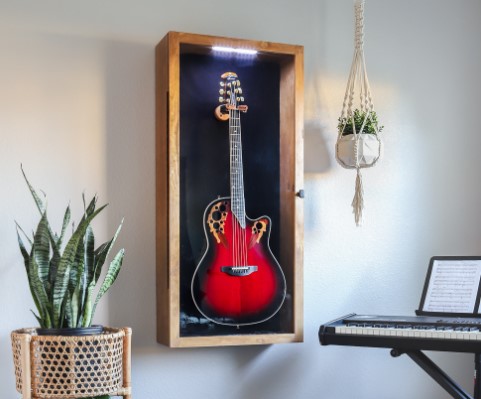 You can keep your guitar safe and sound with this DIY Guitar Display Case, which is perfect for those who want to prominently display their instrument. This acrylic-panel choice ensures that the valuable item will remain well preserved while also being seen by anyone entering your home!
DIY Adorable Harry Potter Funko Display Case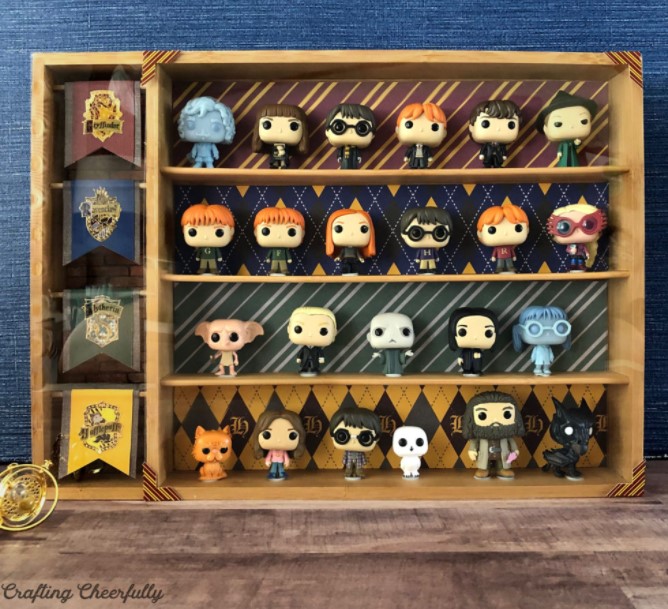 Are you a Harry Potter fanatic and collecting its Funko pocket pops? Then, make this DIY display case project your next obsession. Of course, maintaining these figurines is always important! Potterheads who love to make things by hand can have a great time following these easy steps and making their own display case.
DIY Cheap Display Case for Winter Season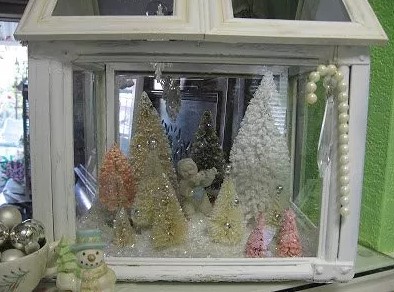 To welcome the white season, let's create this beautiful DIY display case using supplies found easily at Dollar Tree Stores! So grab some supplies (old picture frames, hinges, braces) for this cheap DIY display case- it'll only take minutes, and look how beautiful it is when finished!
Vintage Display Case Makeover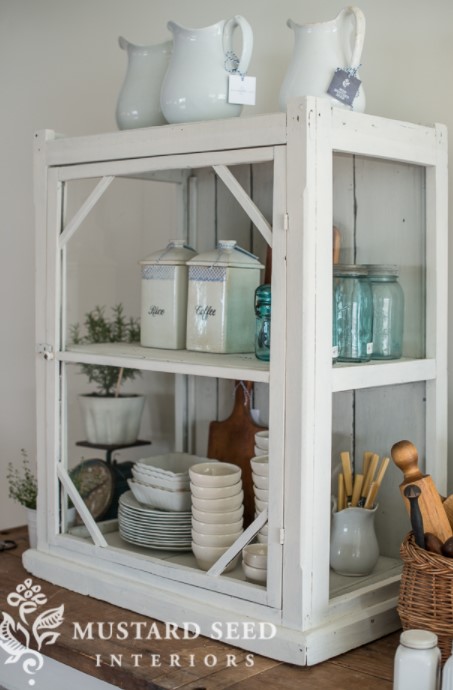 Browsing antique or junk stores is never a waste of time! There's always a hidden treasure somewhere! This vintage display case is proof that with some cleaning and polishing, any old piece could become something beautiful!
DIY Pez Display Case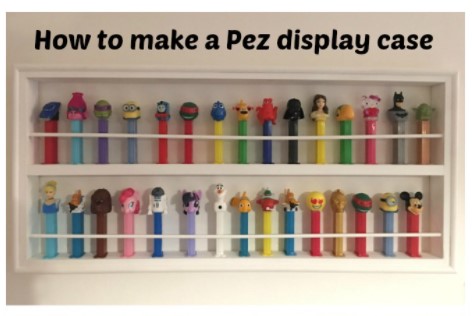 Pez is an iconic candy brand that has been around for decades. Collecting Pez dispensers is a favorite pastime for many people. The only way to show off your collection is by making this DIY display case!
DIY Acrylic Display Case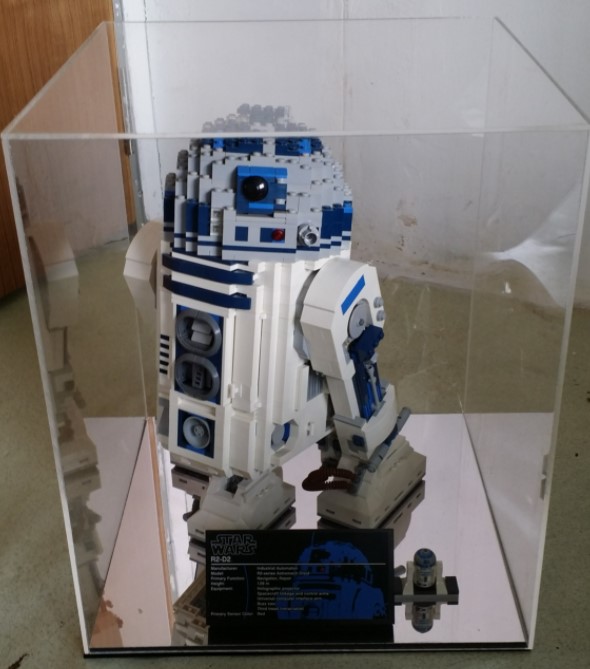 You may have seen these acrylic display cases in museums and art galleries, but you can create your own right at home! This is a great and affordable way of creating your own custom designed showcase, rather than paying for an expensive one-size-fits all store bought product!
DIY Adorable Display Case for Sunnies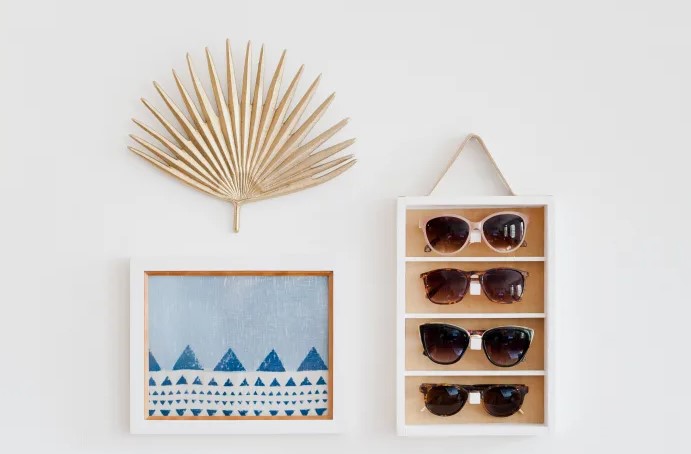 How many times have you forgotten where your sunglasses are? The case for this DIY project is simple. You will need a few hours and some basic tools to complete the process. After that, they can be stored anywhere in your home without any worry of losing them again!
DIY Cute Acrylic Display Case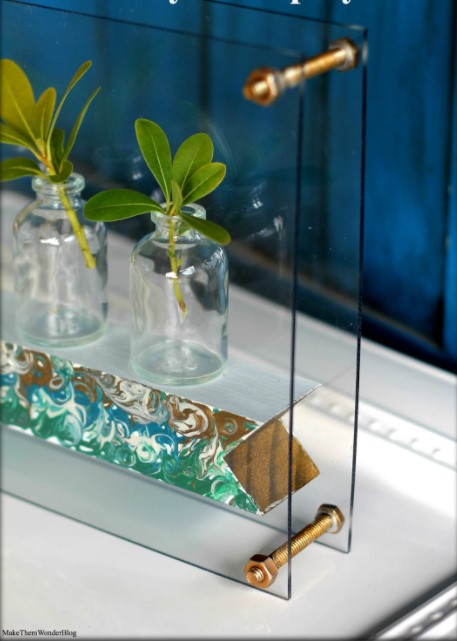 This display case is perfect for home decorators and collectors alike, as it's designed to hold everything from your favorite ornaments to family photos. The tutorial provides you with detailed instructions so that the project is easy to do. You can also add your personal touch in order for it to be "you."
DIY Sliding Display Case for Toys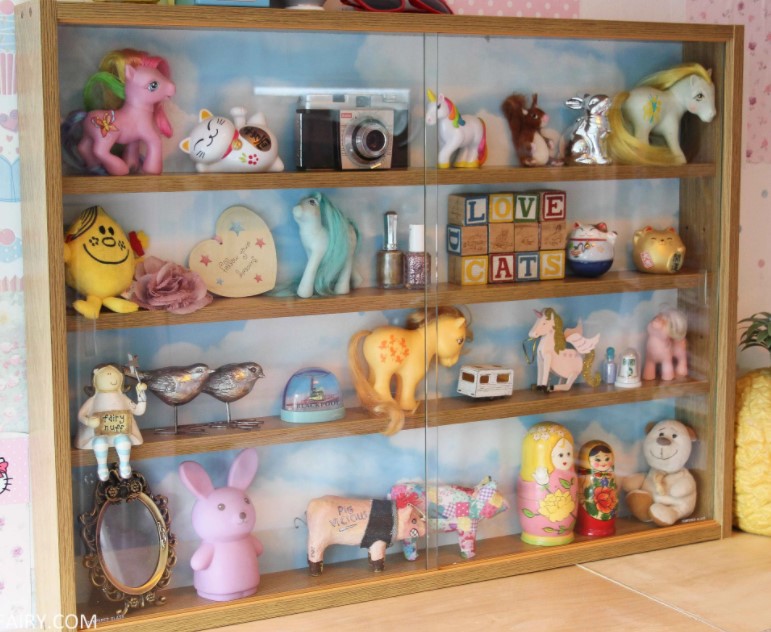 Cherish your belonging by keeping them and showing them with pride. This DIY display case project will help you show off what's most important to you, plus give more storage for even the largest of collections!
DIY Lego Minifigures Display Case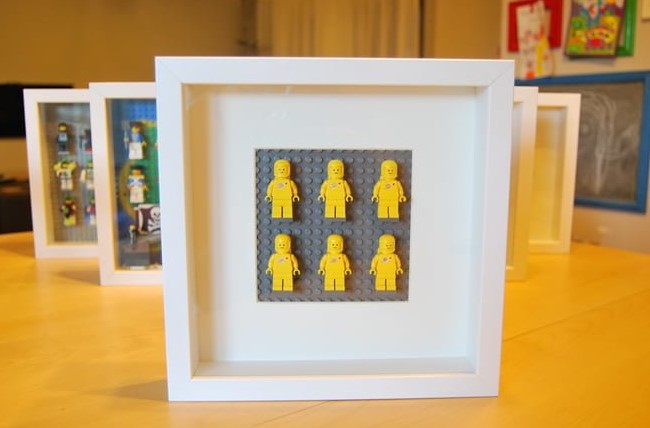 Do you have a Lego addiction? This is the perfect solution to organize and display your mini figures. For this project, IKEA's photo frames are used because they're easy to find, affordable, and can be repurposed for displaying all of your favorite collection!
DIY Polished Wood Display Case Shelf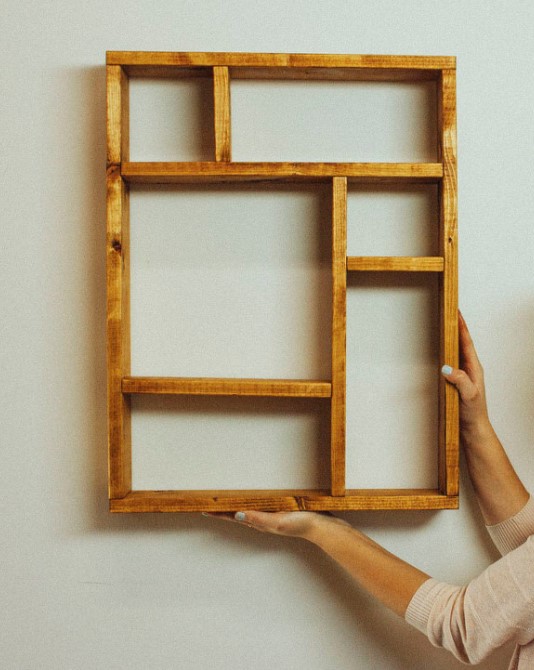 This display case is a fun and stunning addition to any room. It's versatile too, so it can be placed on the ground or mounted on your wall! This is an interesting way to show off the collection you're proud of while adding some color to your home décor!
DIY Aesthetic Glass Display Case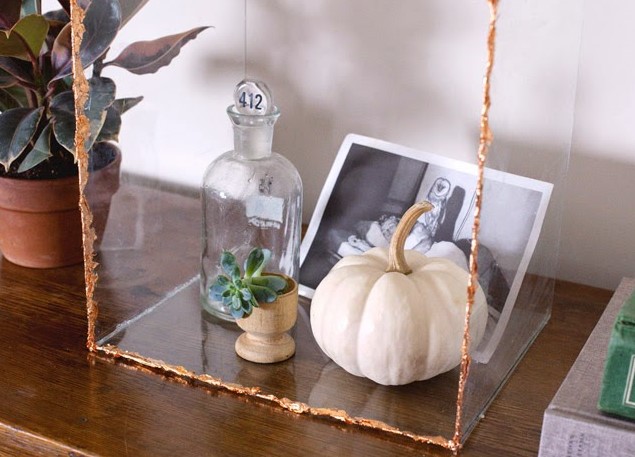 Keeping your loved items in a dark closet is not the way to go. It's better for them to be displayed where they can see some light! However, it might seem like there isn't enough space in your house, so let this tutorial shows you how the vintage glass display case is made!
DIY Strong Steel Display Case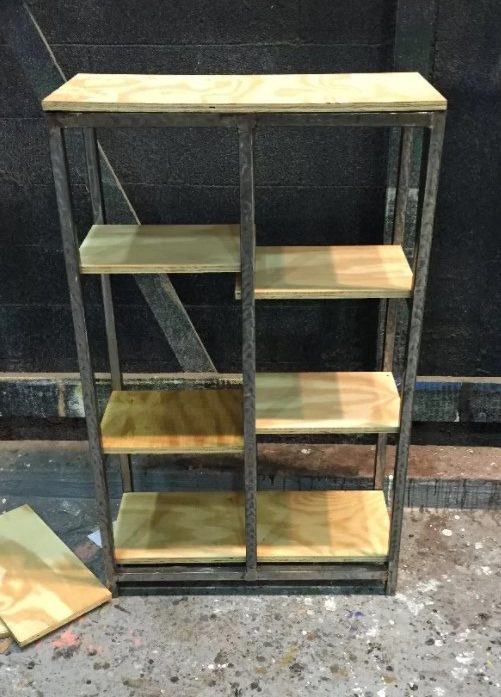 Gather your materials and let's get started! In this project, we'll be creating a steel display case for valuable collectible items. Steel is durable, so you can rest assured that it will last long enough to preserve the items. You can find the template with instructions below. Let's see what it looks like when you're done.
Simple and Affordable Display Case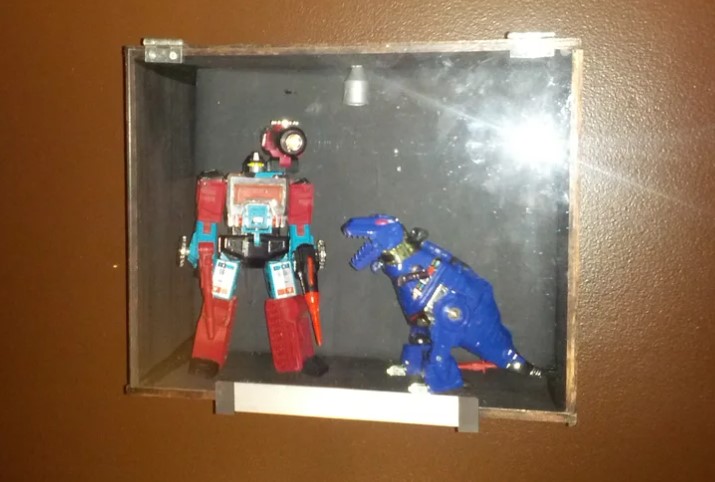 If you are looking for a way to display your favorite figures, then this DIY guide is one of the easiest. The stores may offer similar display cases but the price isn't reasonable at times. This complete instruction will give advice on how to create inexpensive and practical ways of displaying them in the home!
DIY Display Case from Plexiglass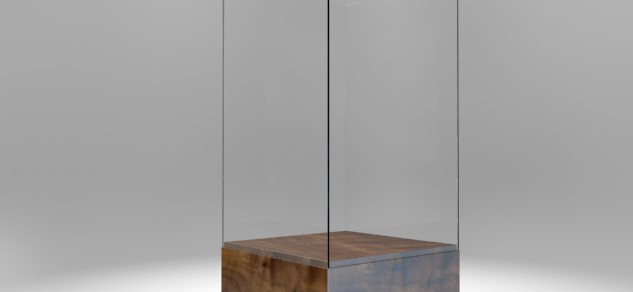 You can showcase your precious collectibles with this unique Plexiglass display case! The sleek, modern design looks expensive and elegant while being much less costly than store-bought displays.
DIY Small-scale Display Case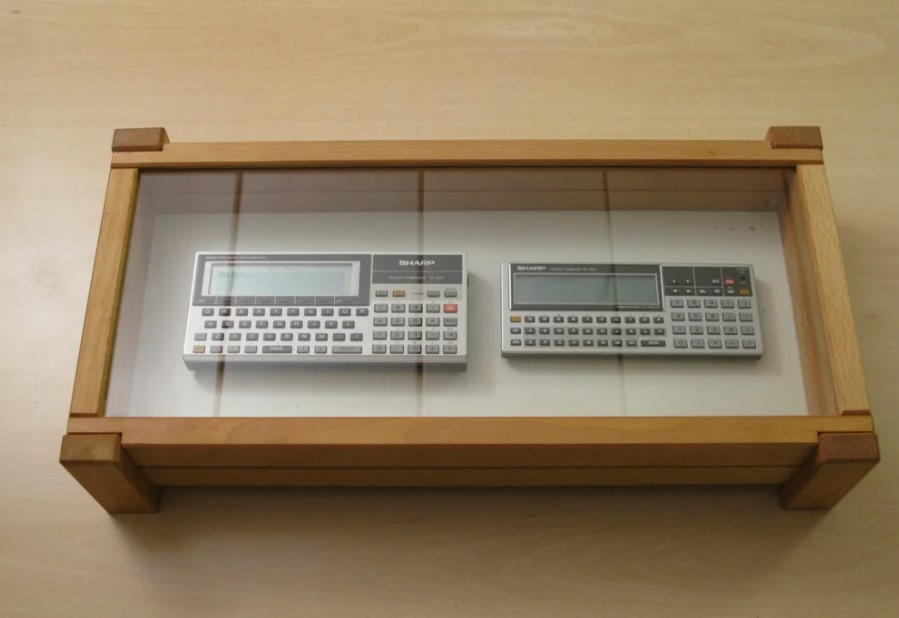 A DIY display case is perfect for those who need a smaller-scale casing to showcase their collectibles. With the help of some shelving, you can customize your size and shape until it fits just right with minimal materials.
DIY Tall Display Cabinet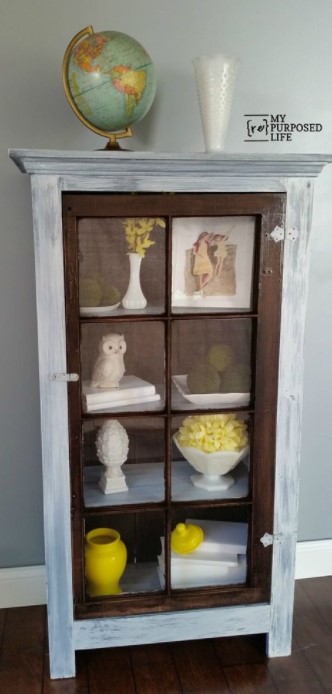 You can create a tall display cabinet with minimal hassle. This tutorial will show you how to make one from scratch, using only products like the window frame and some boards. This tutorial will walk you through step-by-step how to assemble your own DIY display cabinet with ease! Let's take a look!
DIY Display Case for Perfumes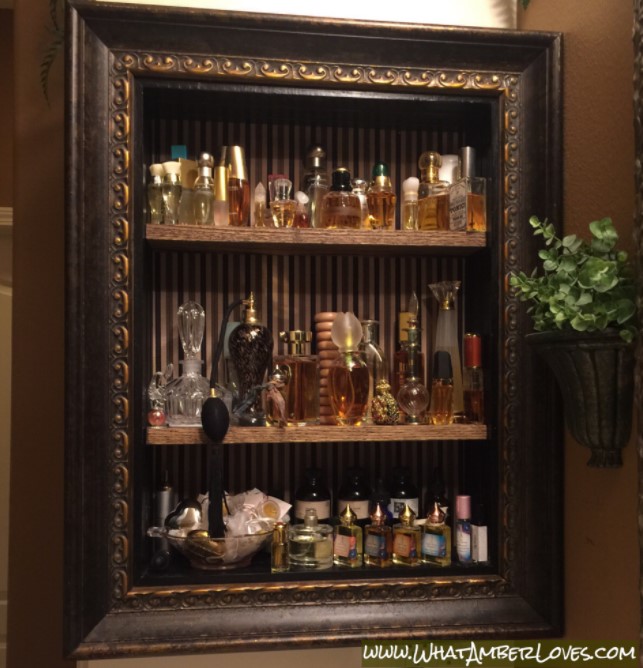 Who knew that you can make such an elegant display case with just $30 worth of materials? All it takes is a few steps, and voila! the project looks like something out of this world!
Repurposed Window for Display Case and Coffee Table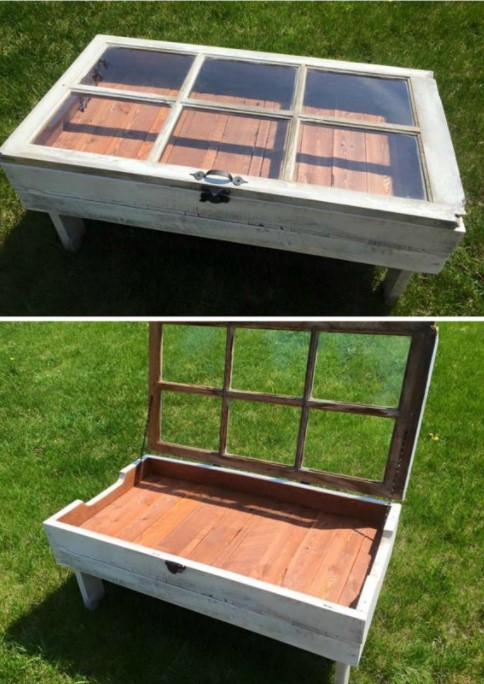 Turn an old, rustic window into a very useful piece with this clever idea. The final product can be used for displaying interesting items while also being a nice coffee table! This project will definitely worth your time and effort.
DIY Industrial Display Shelf for Books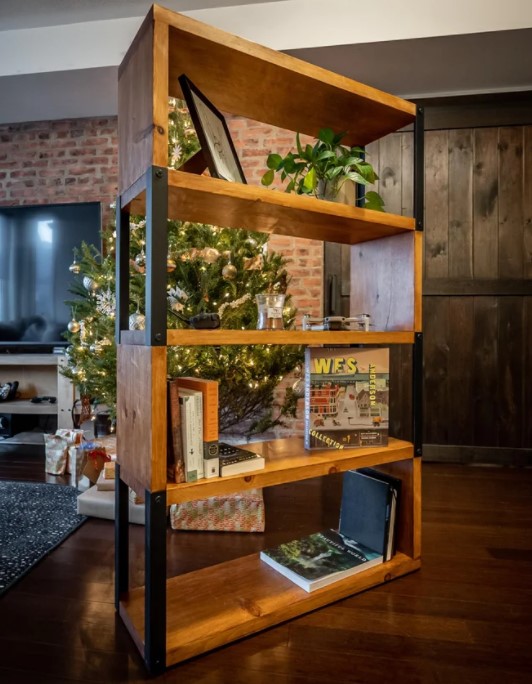 Do you want a fun and creative project for the holidays that won't break your budget? This is just what you need! A DIY display shelf for books that is super easy, so, don't worry about it being too complicated or expensive because this one is really budget-friendly.
DIY Glass Display Case in Simple Steps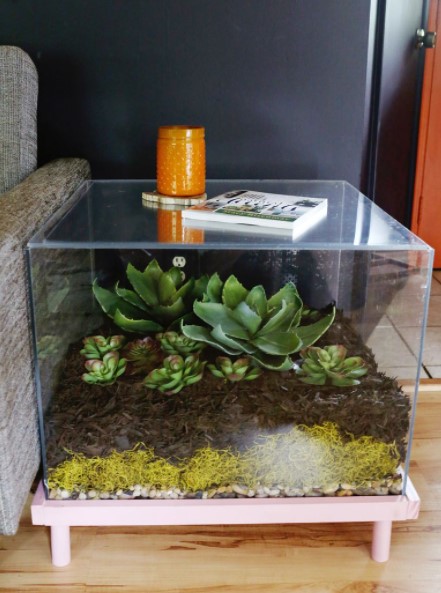 This DIY display case is a work of art! It is a multifunctional piece for any living space. This stylish centerpiece is perfect for displaying your most prized possessions. You can use it as both a terrarium and table, depending on your needs. For the best durability possible, opt for plexiglass to keep dirt out!
DIY Display Cabinet for Linens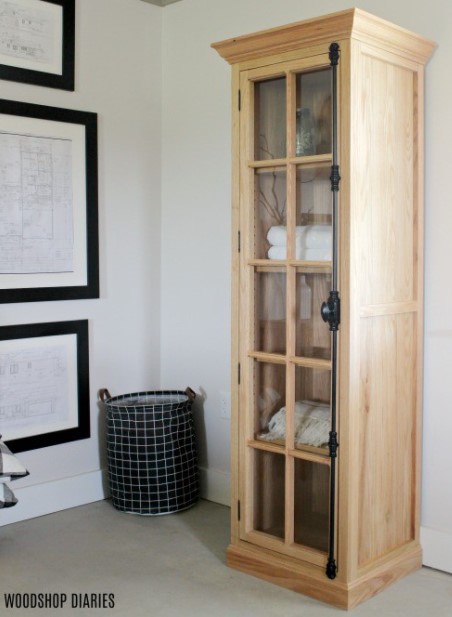 This elegant display cabinet is more than just a way to show off your linens. With its clean lines and sophisticated finish, it's perfect for storing bathroom necessities in tight spaces – or displaying any of your favorite things!
A Fun Makeover Display Cabinet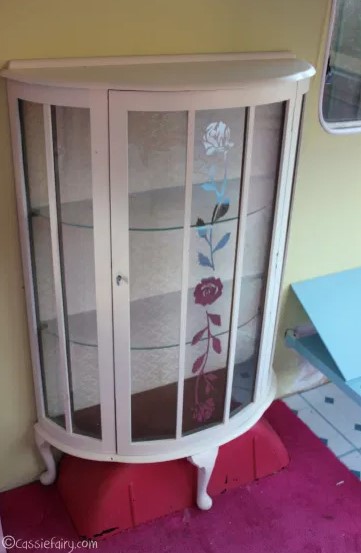 There are many antique stores in your area, but have you ever considered redoing them? You can find ways to make and old display case looks brand new and fresh with a few simple steps! Moreover, If you need storage space for some collectible items, why not create your own display case with this tutorial?
DIY Display Case FAQs
How to use proper lighting for a display case?
Case lighting is essential in order for you to show off all this memorabilia that's gracing your home.
Some popular picks for case lighting are under cabinet lighting, puck light, LED light strip, and string light. While considering your choice, you may think about these conditions:
1. The way your collection looks. Whether you want it to have a shadow or illuminated in a way that makes it look fancy.
2. Warm or cool light.
3. The spread of the light. Whether you want the lighting to spread or focus on a particular item.
What is the best type of glass for a display case, acrylic or glass?
A display case is a great way to show off your prized possessions and protect them. The perfect material for the job, the type of the glass, depends on what purpose you need it for, but acrylic seems like the best option in most cases.
How to maintain and care for a display case?
Collectible items deserve to be shown off, so it makes sense that a display case would have to take care of the spotlights. To do this well, there are some things you should remember:
1. Make sure not to put anything heavy on top of your showcase – collectibles don't need more weight!
2. Clean up any dust or dirt as soon as possible; these can get build-up and cause scratches in the material over time.
3. Use glass cleaner products and clean cloths for best results