A computer desk is a necessity for most people, so you'll want to invest in the best furniture possible. High-quality desks made from quality materials will improve your health while allowing you to work more efficiently and comfortably on your computer all day long.
Is it possible to have a good quality computer desk that doesn't break the bank? Absolutely, yes! One of your best options is to do it yourself. It's not as hard as it may seem, and can be made from just about any material or even recycled materials at home.
So, you're probably looking for a desk that suits your needs and style. That's why we've collected some brilliant ideas to help make the process easier. Now, it's time to dive in!
Clutter-free Parson Tower Desk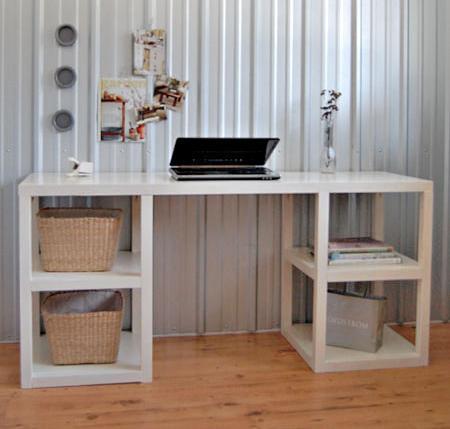 Without the right office setup, it's too easy for papers or files to quickly pile up on your desk. Now, it's time to say, "No more cluttered desktops!". With this DIY computer desk, you'll have a nice wide workspace on top for your office items. The two parson towers on the sides provide generous storage space and clutter-free organization too!
Computer Desk for Gaming Necessities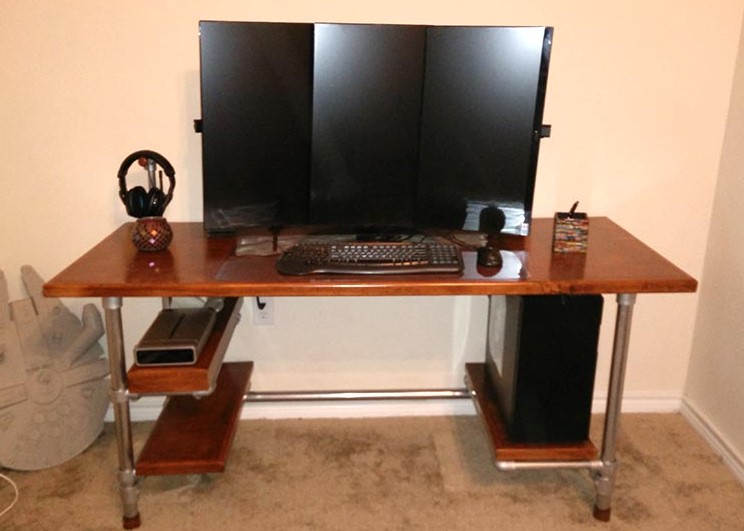 When it comes to playing games on your computer, the setup is important! So, here are some great tips for getting a killer gaming set up. Check out this DIY computer desk! It's specifically designed with gamers in mind. It also has features like ergonomic positioning (perfect for long-term playtime!), and ample space for multiple monitors. Awesome!
Mini Computer Desk from Copper Pipe for Kid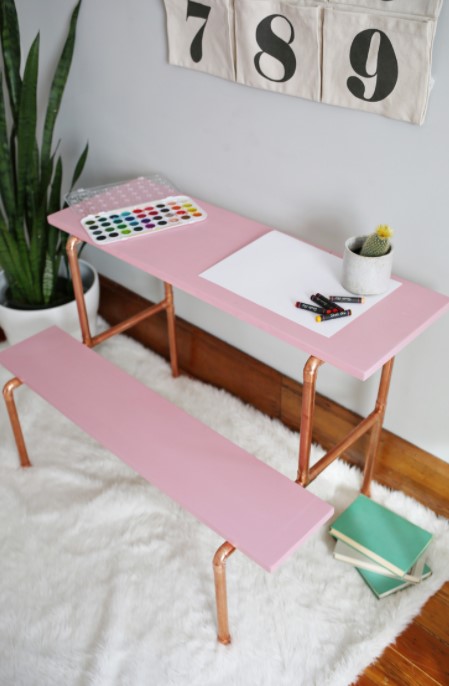 Copper pipes are a favorite among DIYers for their creative and sturdy nature. This time, copper is used to fashioning a DIY mini-computer desk or study area for kids who weigh less than 60 lbs. Copper helps make the space feel special while still being durable!
Brilliant Corner Computer Desk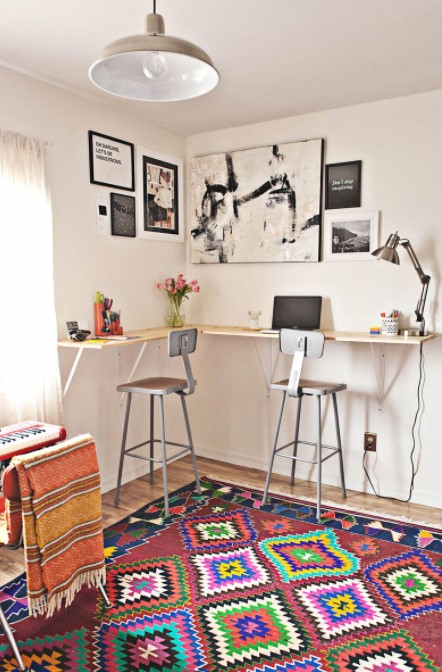 A computer desk is a perfect way to make a room feel homier. With so many desks and options available, it's not always easy to find one that will work well in your space, but this DIY solution solves both problems! The idea behind this standing corner computer desk is brilliant, you'll have plenty of room for computers or crafts without taking up too much space while still using minimal materials.
IKEA Hack Computer Desk for Home Office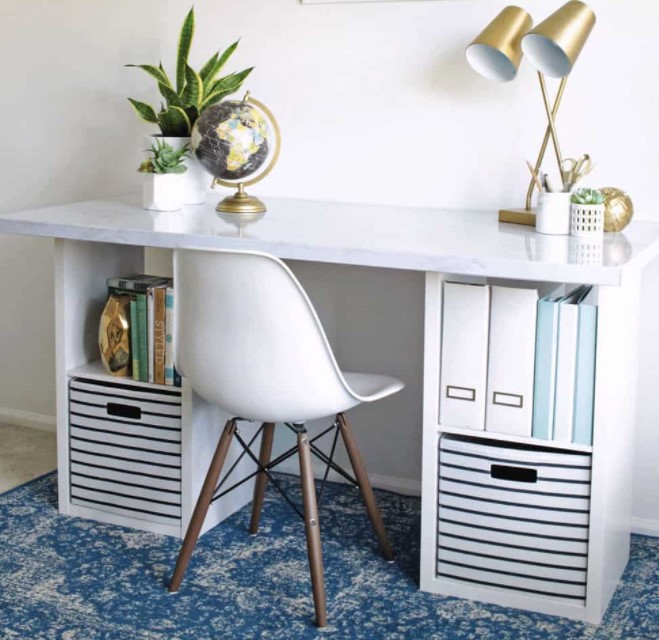 You can create a stylish and affordable desk space with some clever IKEA hacks. This hack is perfect for your home office needs because it combines two storage shelves and a desktop to make an area that's just right for your work! Now, you don't have to worry about tripping over cords and stationaries in your way ever again.
Industrial Gaming Computer Desk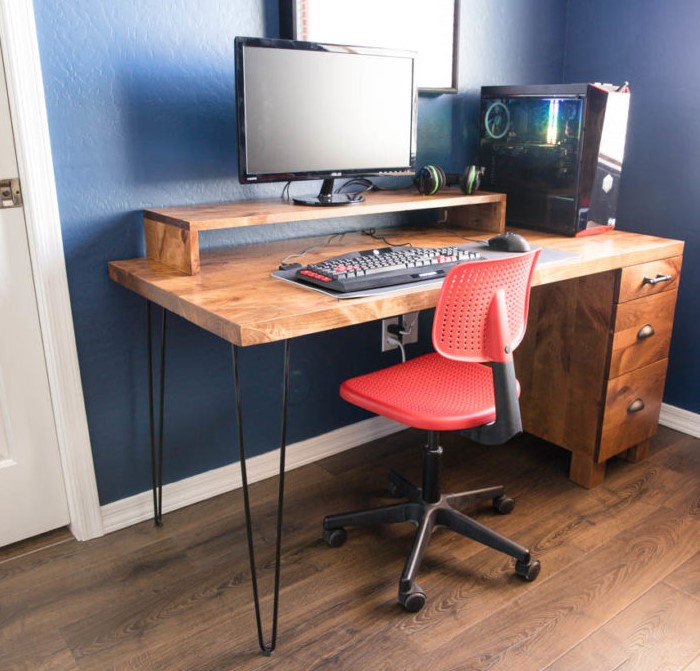 We've got the perfect DIY for all of you gamer-industrial furniture enthusiasts out there! This industrial style computer desk can be made with simple tools and materials that are found at your local hardware store. Not only is it functional, but absolutely stunning as well; this table will not let down any PC gaming enthusiast or office worker alike.
Space-saving Wall-mounted Desk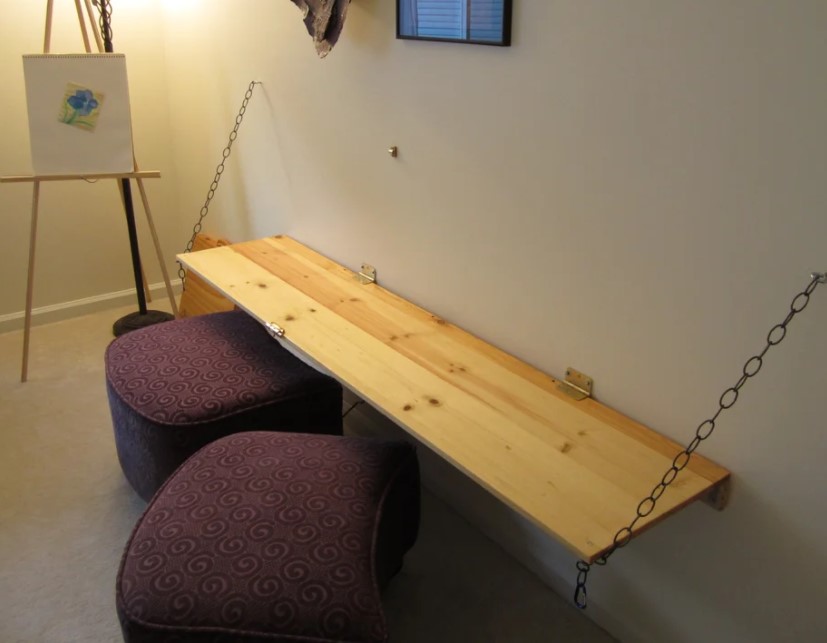 For those of you looking for a multipurpose piece of furniture, this foldable wall-mounted desk is a perfect choice. When it's folded up, there's plenty of room to draw on the chalkboard! And with its space-saving design and ability to be used as either a computer or office desk – this would work great in small spaces too!
Computer Desk from Barstool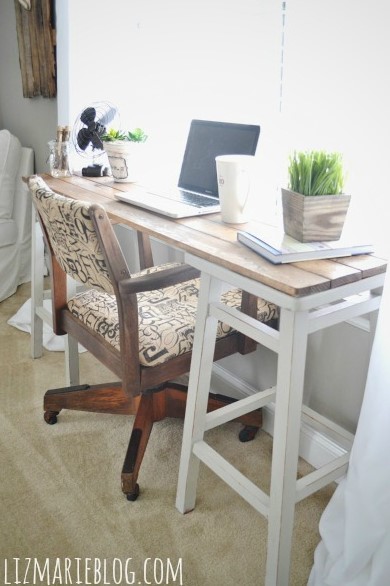 If you're looking to save more space in the office, why not make your own desk? This ingenious DIY computer desk is made from a barstool. The stools are transformed into sturdy legs for an efficient and practical workspace!
Plumber Pipe Computer Desk
You can build your own industrial computer desk with nothing but plumbing pipes and a wooden desktop. This DIY project will allow you to work more efficiently while standing or sitting on high stools, making it perfect for any busy individual looking to get stuff done!
A Computer Desk with Hairpin Legs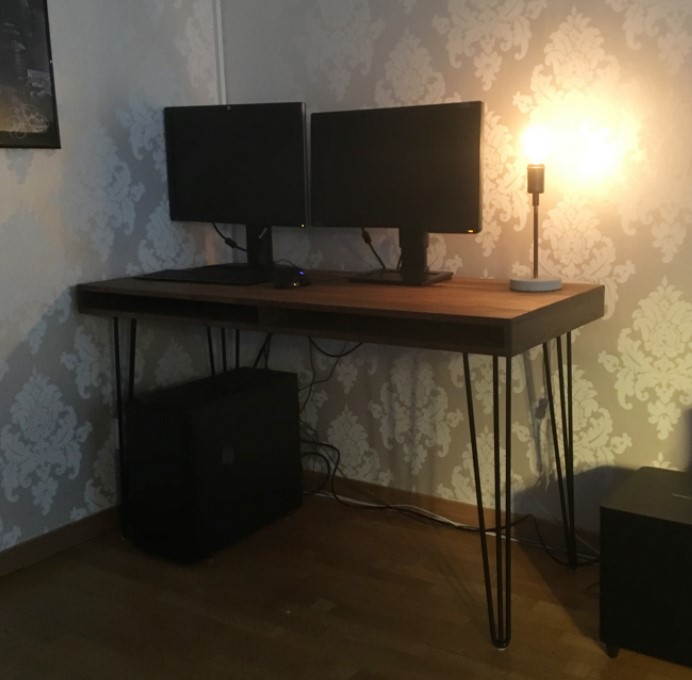 Awesome, you can make this design for your home too! The hairpin legs on the side give it a modern and minimalistic vibe. They're simple enough to please anyone's eyes. All of these plans are provided so that you'll have everything set before starting construction yourself. Dowels will be needed in order to get an even smoother surface with fewer bumps along the way – something we all want from our furniture pieces!
A Simple Sawhorse Computer Desk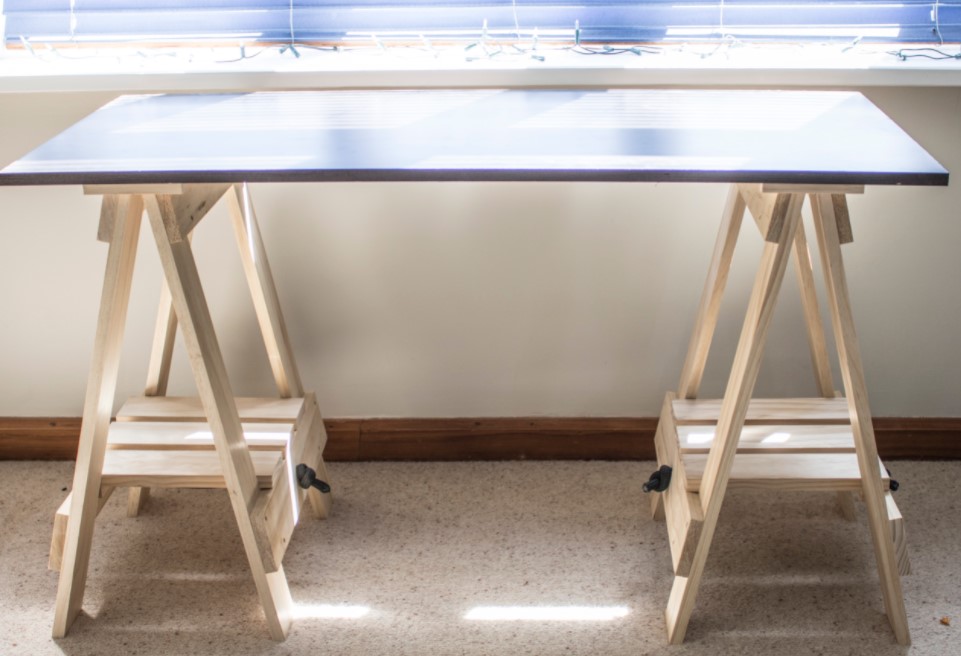 A store-bought sawhorse desk might be over the budget since it holds a minimalistic, modern look. A DIY computer desk with a sawhorse is as cheap as buying from secondhand stores and offers an easy installation process without expensive materials or professional help needed!
A Ladder Computer Desk from Poplar Wood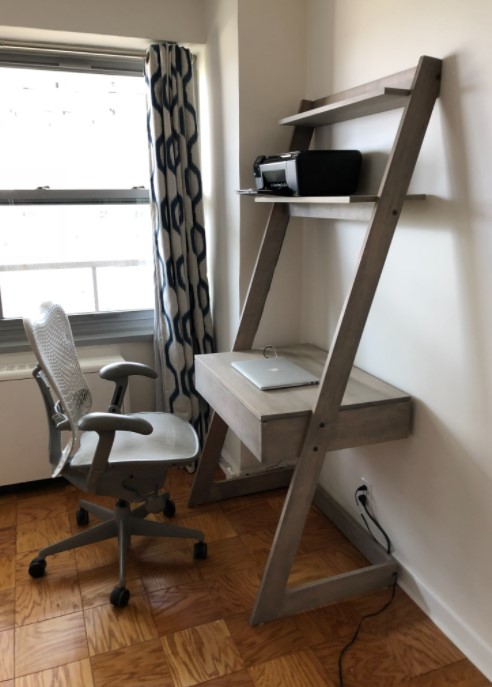 The time has come. No more searching for a desk that will suit your needs and match the clean, contemporary style of your home office! This poplar wood computer desk is sleek enough to occupy any nook in your house, with its design so chic it'll leave anyone who sees it amazed. The drawer even comes equipped with soft close technology – talk about convenience!
Sturdy Butcher Block Computer Desk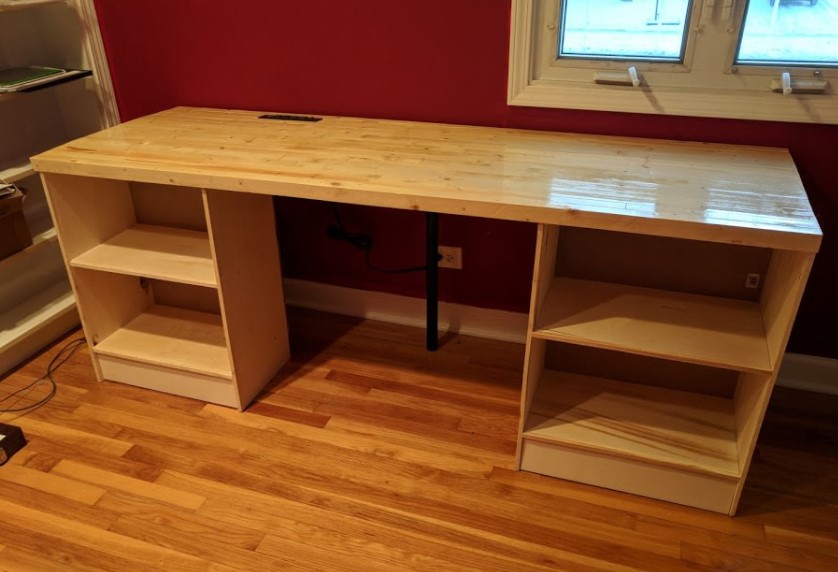 The best way to make your home study area more efficient and organized is with a DIY computer desk. With this easy step-by-step guide, you'll have it assembled in no time! The two large storage shelves for textbooks are perfect for storing all of those heavy books that always seem to pile up next to the bed. Let us show you how the desk is made!
Clutter-free Butcher Block Computer Desk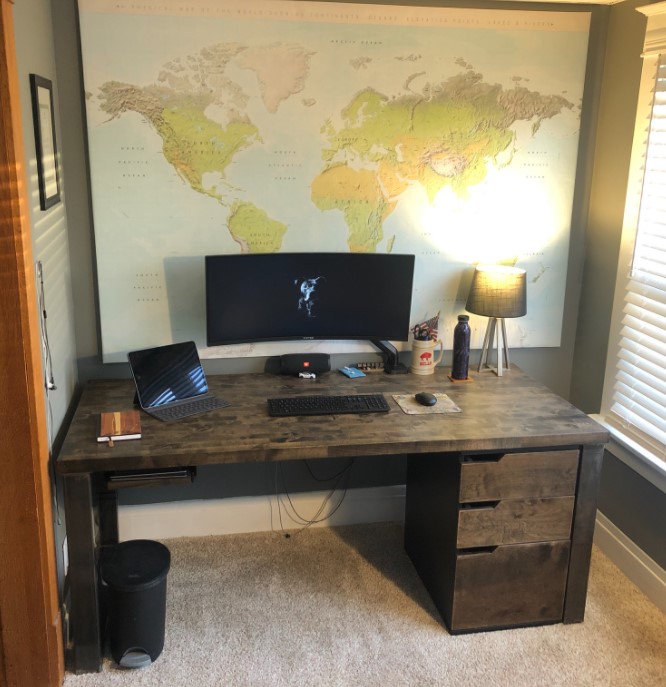 The cords are often the most annoying part of your workspace. They're always getting caught between you and what you need to do. This is why many opt for a DIY computer desk with hidden wiring that's mounted under it! With an adequate amount of space on top perfect for everything from work-related tasks to grabbing some snacks while watching Netflix, this has all become possible!
DIY Computer Desk for Office Aesthetic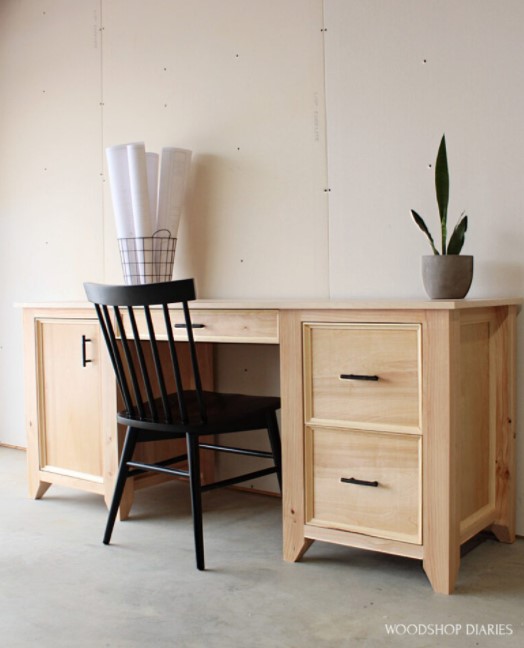 This DIY computer desk is perfect for the home office. There are tons of color options to match your aesthetic and they also come with doors and drawers so you can store all those extra pens, pencils, paperclips that accumulate over time!
Less than $50 Computer Desk with Matching Shelves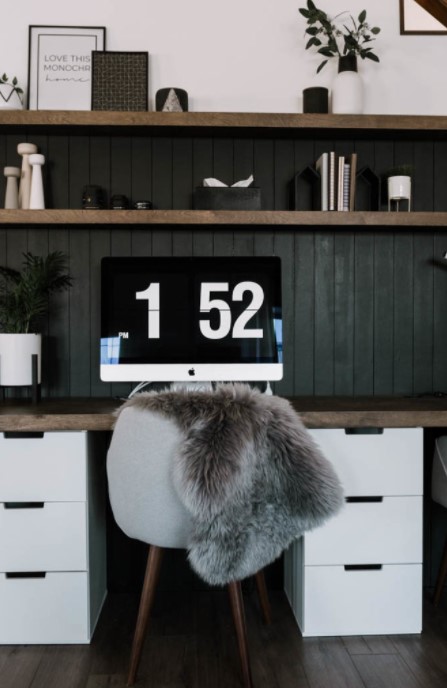 Who would have thought that you can get a modern, chic new workstation for just $40? These DIY computer desks and matching shelves are ridiculously priced! Now it's your turn to make over your plain workspace with this sleek design.
A Farmhouse-style Computer Desk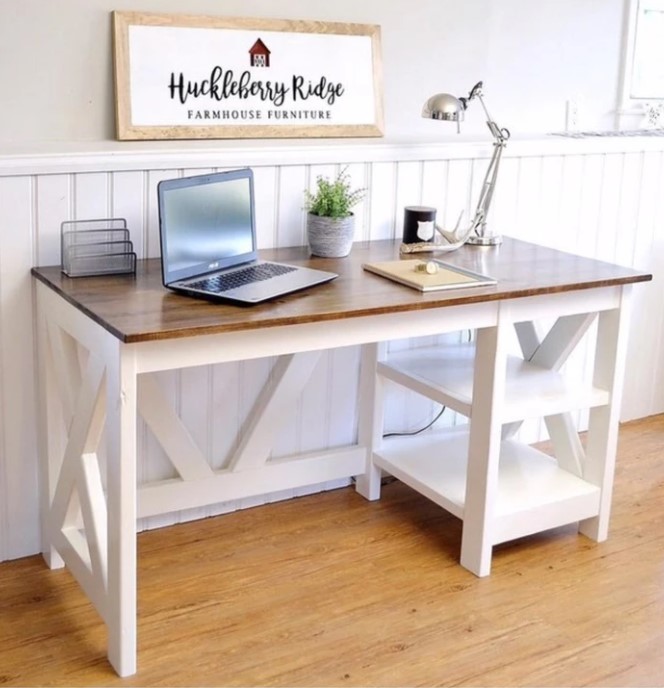 The perfect desk for a home office is the one that brings some rustic charm to your workspace. With this tutorial available below, you'll be guided through assembling the farmhouse style desk in no time!
Easy-to-built Floating Computer Desk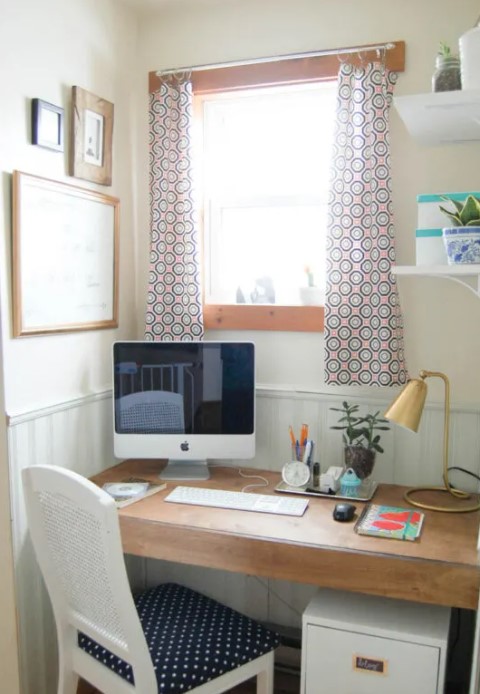 A floating desk is one of the best ways to save space in a room, and it can be easily customized for any size. A DIY corner computer desk is perfect because you won't lose valuable floor area when placing your desktop or laptop on this versatile furniture piece!
Rustic Truss Computer Desk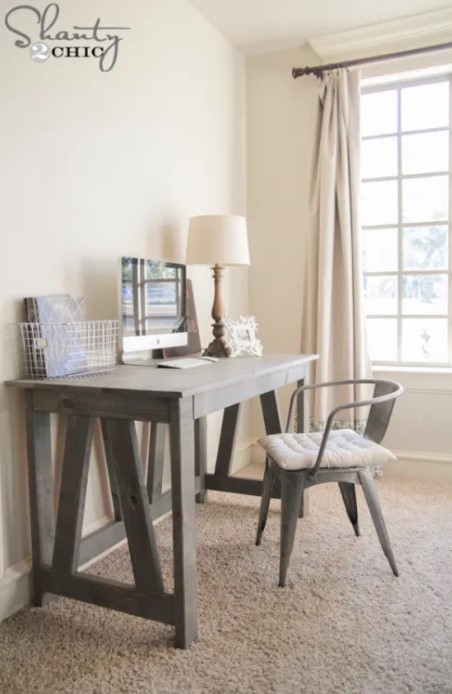 Bedroom remodels often include a desk in the corner. Are you looking for an idea to decorate your workspace? Try this DIY computer desk instead of buying one! This truss office design is perfect and will make any room look better, plus it's easy enough to build.
Unique Combo Computer Desk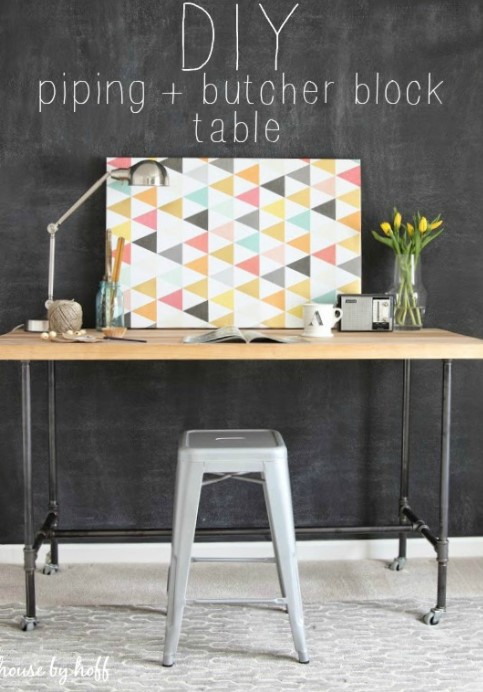 This DIY computer desk is one you will not find anywhere else. The pipes and butcher block desktop make for a surprising combination, but the finished product has that awesome industrial feel to it which was obviously the goal of this DIY!
Remodel an Old Table to A Modern Computer Desk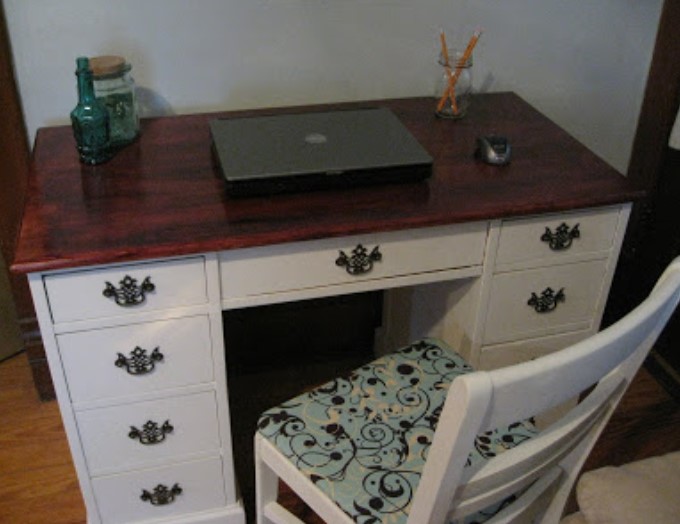 Have a desk that is too outdated? Transforming it to one more modern may be the perfect thing for you! Just by having an old writer's table, and spending $20 on it, can turn into something completely different.
Clean cut Design Computer Desk Under $50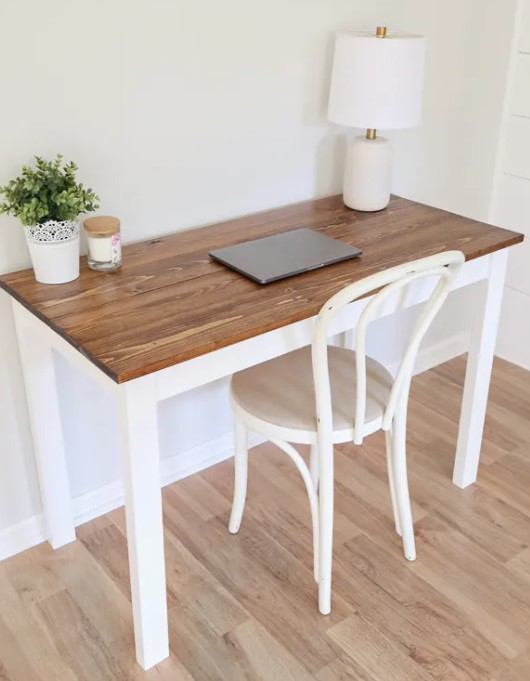 Are there any home projects out there too intimidating or complicated—even if we know how great they will be when finished?! We think not. Check out this simple and easy beginner's guide to building your very own nifty new computer desk with what might seem like spare change ($45).
$50 X-frame Computer Desk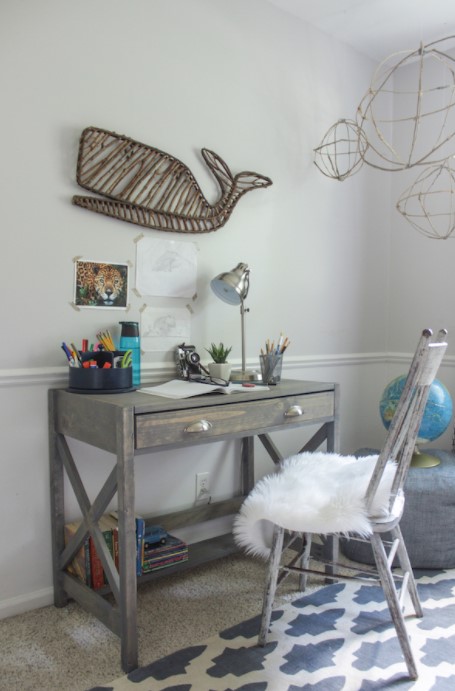 For those of us looking for a new computer desk, here's an excellent option! A very unique design that is sure to be pricey if bought from the store. Building it yourself though, will only cost you $50 in total. Not bad at all considering its sleek and modern look with plenty of storage space in this little feet bookshelf too!
Easy-to-assemble Crate Computer Desk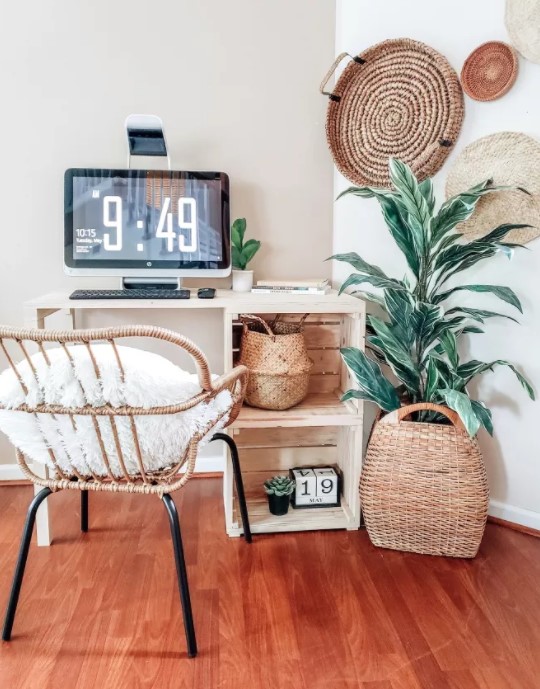 If you're looking for a way to make more space in your home office, consider building this DIY computer desk from crates. The supplies are inexpensive and can be found at the hardware store or even around the house!
Ergonomic Design Computer Desk
This DIY computer desk is a winning design that has an ergonomic, custom-made feel. The creator of this cool piece was looking for something to help adjust their workspace and found the perfect solution in building a table themselves! By using some simple tools, you can build your own personalized workspace as well.