For centuries, dogs have been obedient companion to humans. They are loyal and never betray us throughout our lives. To celebrate this bond of friendship that will last forever, we have compiled an interesting list of free crochet dog patterns for your fuzzy friend.
With so many patterns to choose from, you will never be bored. They are unique, interesting, easy to make, and once you finish the project, it is adorable. It's so cute that you'll take it anywhere with you.
Making this amigurumi dog and giving it to your loved ones is also a great way of showing them how much you care. You can figure out the materials needed for the project from the instructions we have included. Some projects may need hours to finish, but it can really be rewarding in the end!
You'll soon find that there is love and warmth in every stitch you make. So let's take a look at these easy step-by-step instructions for crocheting an adorable pup!
A Sitting Amigurumi Dalmatian Dog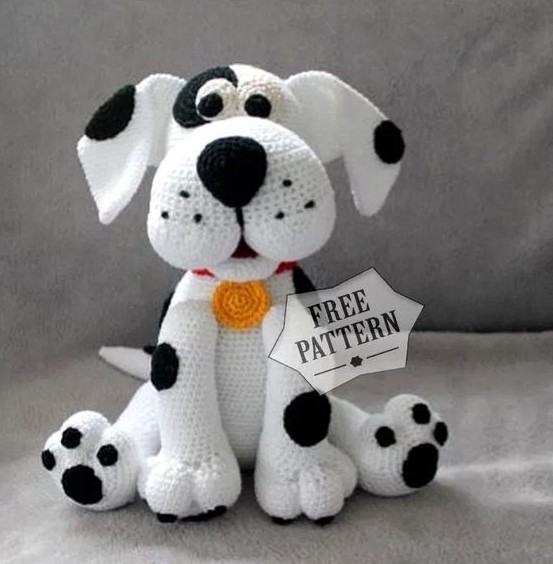 Nothing is cuter than this sweet crochet dalmatian that sits patiently on its hind legs. You can personalize it by adding your initial on its necklace or making the black spots as big and small as you please, just like a real dalmatian! Or even changing up the size, making this little guy so much more fun. Just remember to spread those speckles evenly to get that natural look on your cute doggie friend!
A Handbag-Friendly Amigurumi Dog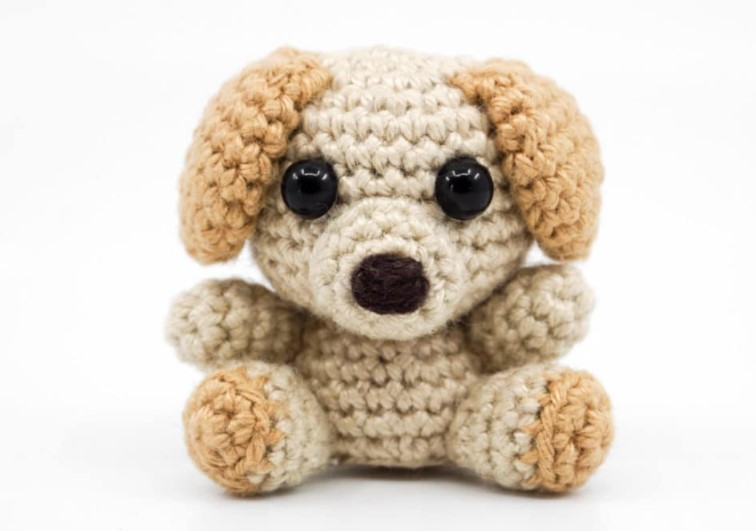 Many of us need a cute, easy to carry around travel companion. This free crochet dog pattern will grant your wish! With this palm-sized amigurumi that is crocheted with a 2.5 mm crochet hook, you can customize it with any color you like and add more detail by using single crochet stitches which are simple enough for beginners. So, for anyone looking for a start in an amigurumi adventure, this could be it!
A Sweater Weather Amigurumi Dog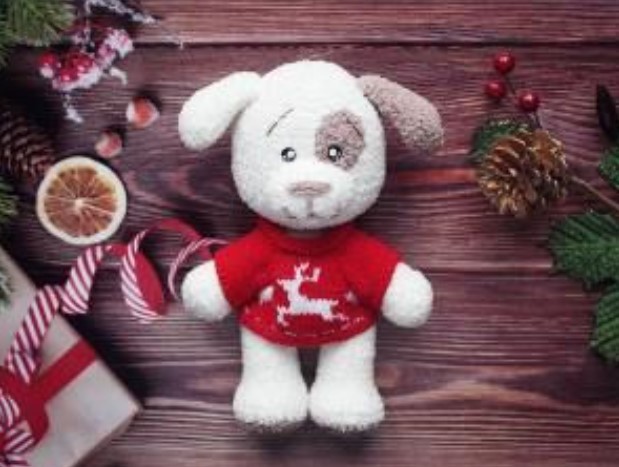 It is cold outside and you're not the only one who needs a sweater, your crocheted dog does too! Make this sweater weather amigurumi dog in a few simple stitches. Decide how big your crocheted pooch will be (from his head to just below his tail) because it will determine what size of hook you'll need. Later on, a small amigurumi dog will be 13 cm tall and the big one 22 cm. Let's pick up the hook and start crocheting!
An Irresistible Smiling Snoopy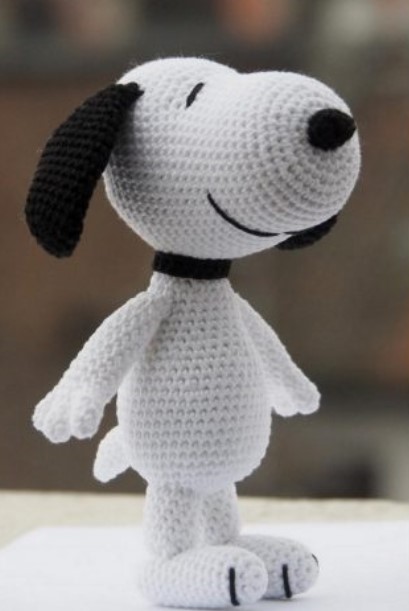 Who doesn't love the iconic Peanuts character, Snoopy? He's one of the most iconic, lovable, and recognizable characters from children's literature. Once you start making your own crochet versions of him, it can be hard to stop because it will get you hooked on the art of crocheting. You can easily customize its pattern by adding or subtracting stitches to make it smaller or larger depending on your preference which makes for easy customization!
A Crochet Balloon Dog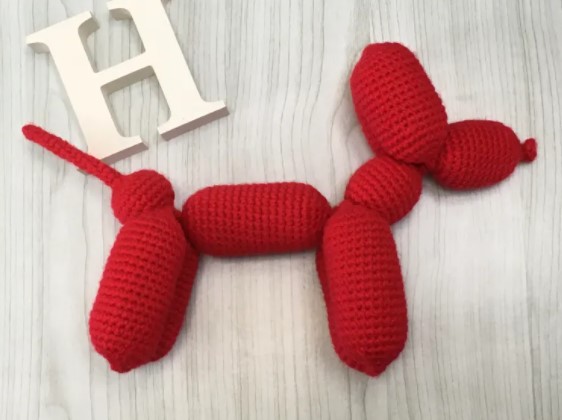 Imagine making a balloon animal out of yarn! It sounds crazy, but crochet is so versatile you can make anything from it. These toy dogs are made by stuffing and twisting the segments as you go along with the stitches. The best part about crochet balloon dogs is that you can make them in any size, shape, and color!
Basset Hound Amigurumi with Adorable Puppy Eyes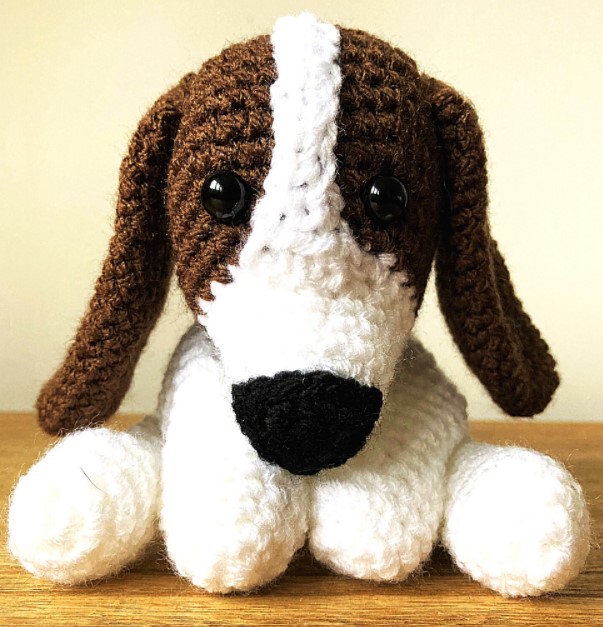 The basset hound is a breed that has distinct physical characteristics, and the amigurumi version of them needs to display those endearing traits. The pattern in this creation captures the sad expression on its face, which makes it so endearing. Using a 3.5mm hook, the details on its long hanging ears and short legs are made precisely. In fact, you may want to note that the solid 9mm black eyes can be replaced with yarn if sewing is more your thing!
A Crochet Labrador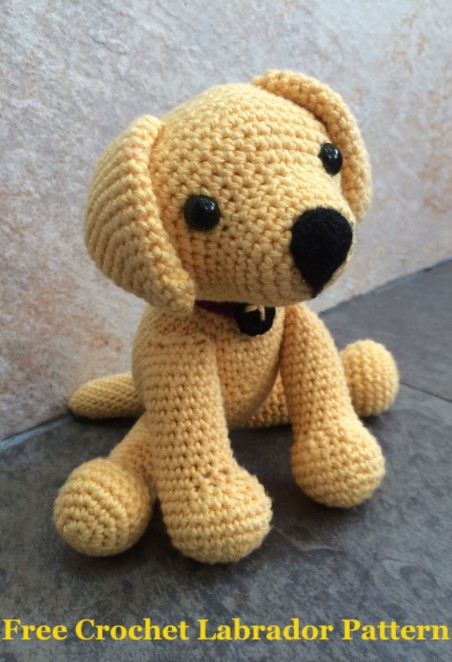 The most noticeable trait of a labrador is its expressive eyes and the way this free crochet pattern locates those adorable, beaming orbs captures that expression well. You can personalize your labrador amigurumi by experimenting with colors of yarns to find one you like best or maybe even different collars for their necks!
An Adorable Crochet Plush Puppy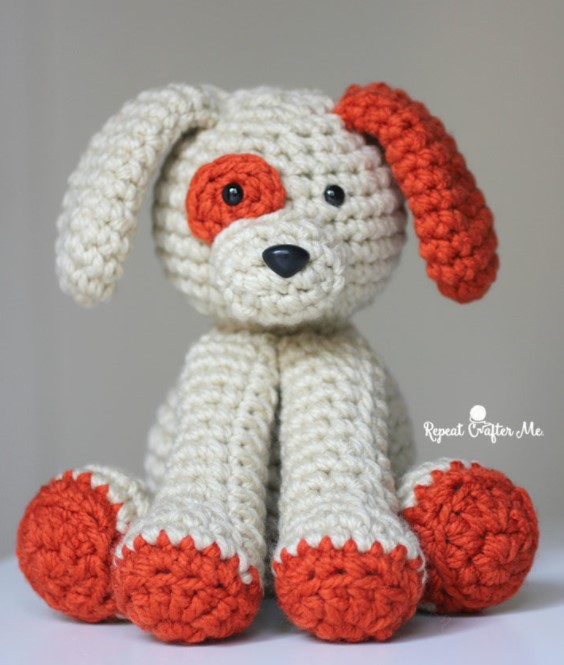 You can make your crochet project even more adorable by adding some variety to the yarn! This amigurumi puppy uses two different colors, pumpkin and linen. Using a bulky textured type of yarn will allow you to create this 9 inches tall plushy in no time at all with step-by-step photos provided for help along the way!
Soul-Puppies Amigurumi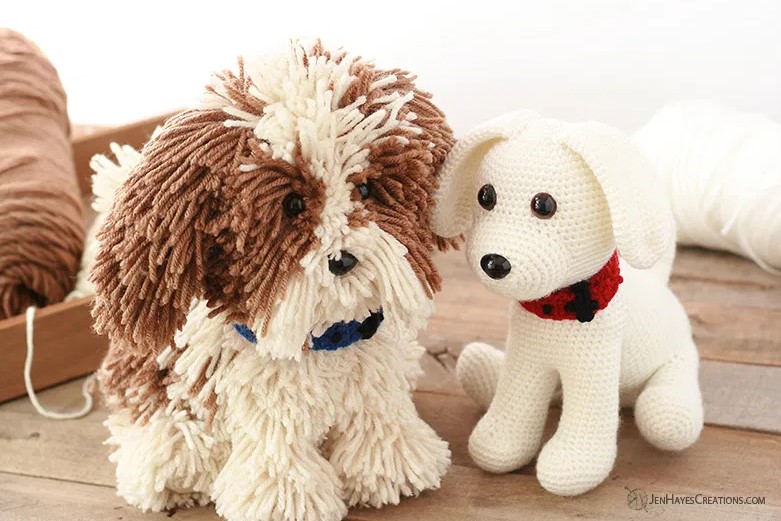 This free crochet dog pattern is adjustable so that you can create two different types of dogs from it. If you want a fluffy pup, then adjust the hair accordingly to your preference! This project may be considered an intermediate level or advanced skill depending on what yarn and tools are used for this particular design. The instructions are clear and easy to follow. You won't be left wondering what the next step is because everything will make sense as you go along.
A Hugable Amigurumi Puppy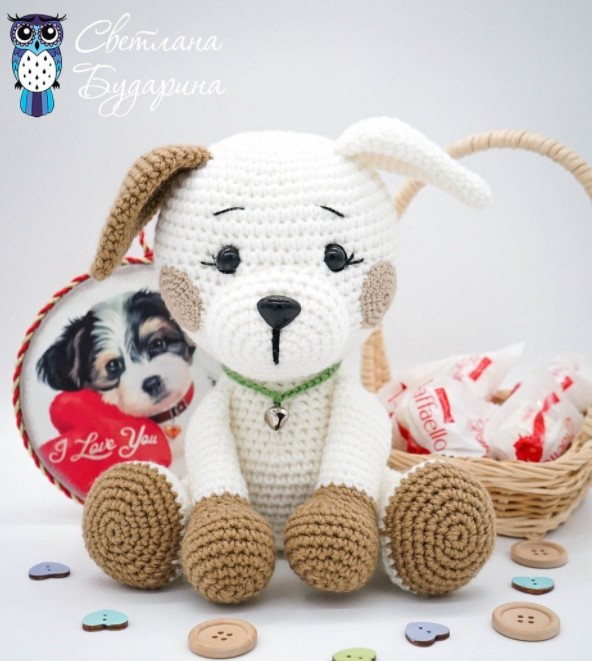 Most people love to have an adorable amigurumi puppy like this one. One of the most endearing parts is its graceful eyelashes, and another is its crimson cheeks! This lovable fluffy friend will be about 19cm in size which requires you to use a 2.5 – 3mm hook. Although there aren't any detailed pictures with the instructions for it, they're easy and straightforward!
Zero the Ghost Dog Crochet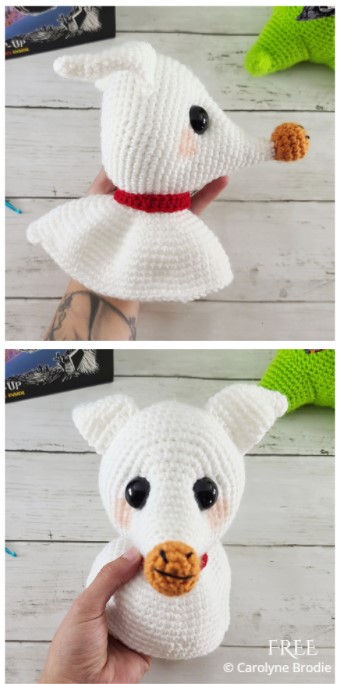 Do you remember Zero, the adorable dachshund from The Nightmare Before Christmas? Crocheting a tiny version of him is an emotional experience! You can customize your own crocheted Zero the dog by adjusting size. Whether you want to make it small to sit on your lap or big enough for cuddling, this pattern has something perfect for every fan who loves the movie's sweetest pup.
A Cuddle-Size Amigurumi Puppy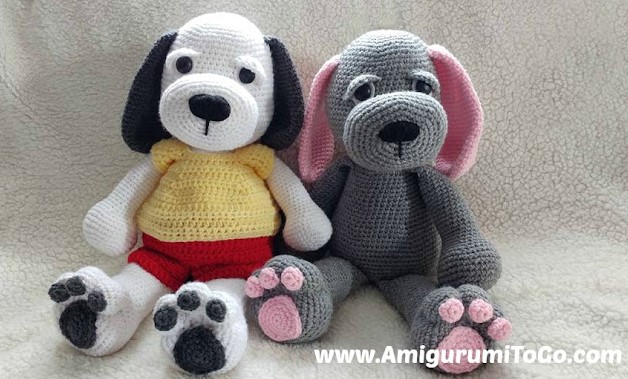 The comfort an amigurumi can offer when you need a warm hug is extraordinary, especially if they're made of ultra-soft and super fine yarn. To make a cuddle-size crochet dog, you only need to use the right size hook (4.25mm) and one skein in any color will work just as well! After the project is done, you will have 20 inches worth of love which would be perfect for anyone who needs some extra warmth!
Adorable Blue Dog with White Snout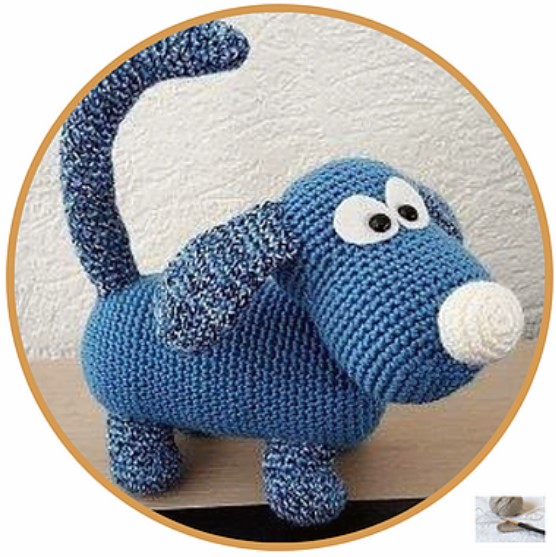 Blue for this crocheted amigurumi dog is the perfect color and it's sure to bring serenity. Contrasting with its white snout, this project will be doable even if you're a novice at crochet! With such simple body parts that need attaching later, there are no complicated steps along the way. Plus, the instructions can now easily be translated by one click into English – so why not take up your needles?
An Amigurumi Dog Wearing Beret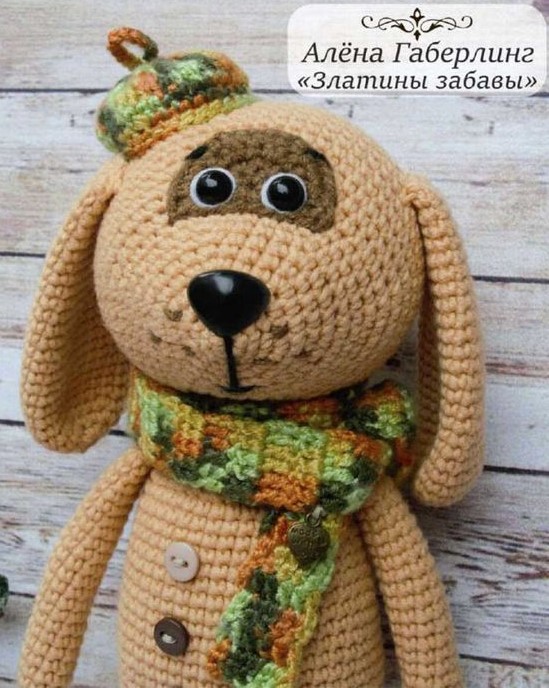 The beret and the scarf in this amigurumi project give your pup a sense of style. This is also perfect for a winter decoration or gift to snuggle during these chilly days. If you know how to do single crochet and double crochet stitches, then make sure that you try out this pattern too!
2 in 1 Free Crochet Dog Pattern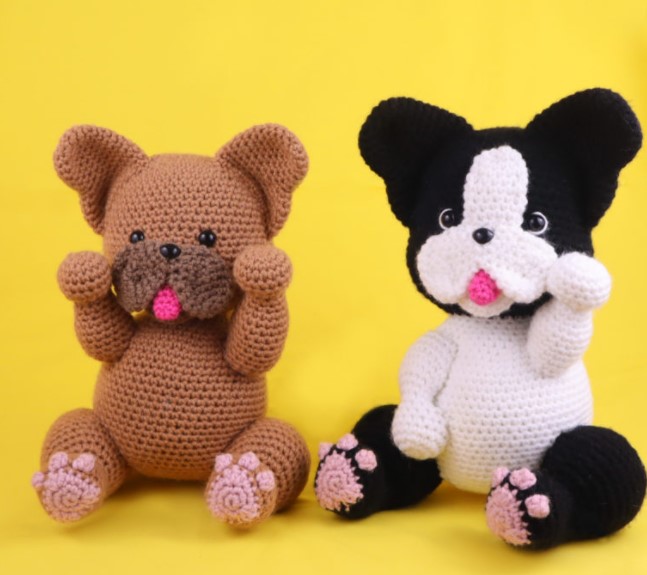 Just like cats, amigurumi dogs are adorable and popular too, so why not crochet one to display in your home? With these free patterns, you can make two or more designs from the same pattern. For example, if you want an amigurumi Boston Terrier but also love French Bulldogs then what about both! You need to have a lot of patience, as this project requires you to sew pieces together and there are small parts that must be attached, but the result will be worth it!
Easy Gromit Amigurumi Pattern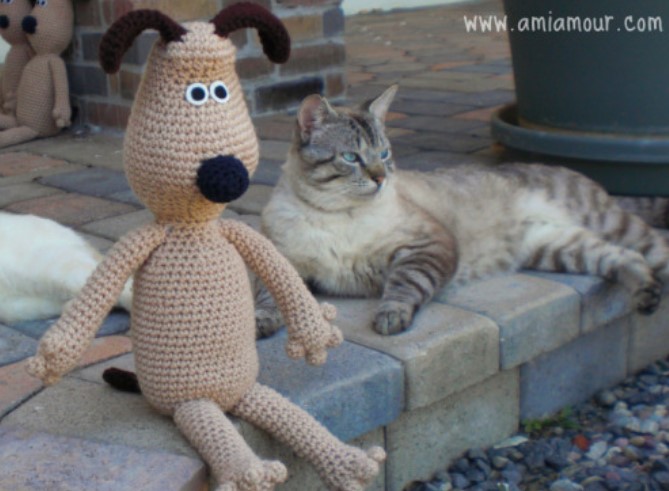 Wallace and Gromit are the most famous animated film duo in history and if you're a fan of them, then this amigurumi pattern is perfect for you! Using the 5mm hook size, it's easy to make a 17 inch tall crocheted version of your favorite clay animated character! The instruction includes step-by-step pictures that are extremely helpful in completing the project successfully.
An Adorable Hotdog Amigurumi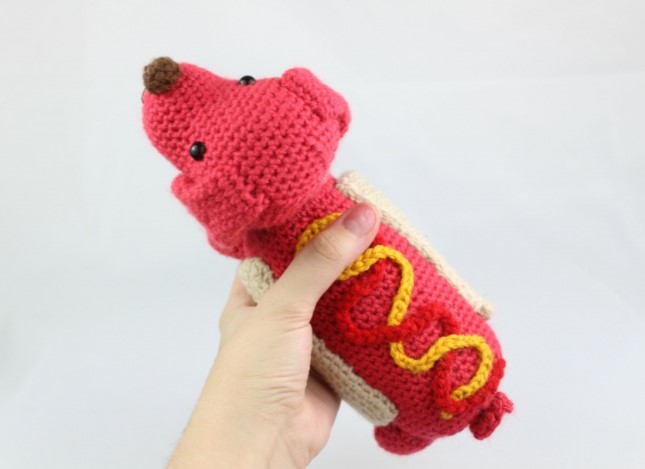 A very unique idea of an amigurumi project, combining a delicious hotdog and an adorable red dachshund breed. This easy crochet pattern needs only the 4.0mm crochet hook to start assembling from the head down to its tail; The ketchup and mustard on top will be done after that! You won't get bored with this perfect companion because it is so cute!
Black and Grey Husky Amigurumi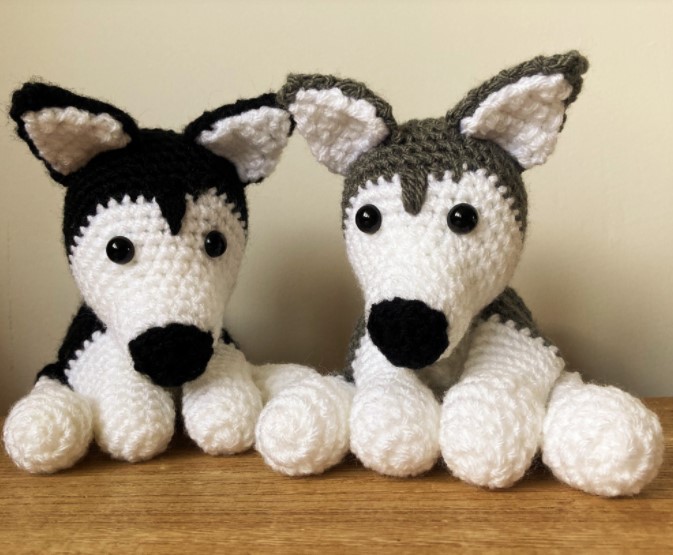 A husky is not only known for its intelligence and energy but also its cuteness. One way to always have the cuteness on hand is to crochet a husky dog, which can be made with this free pattern! This amigurumi friend stands at just 4 inches tall- perfect for sitting upright like a good boy.
An Amigurumi of A Schnauzer Dog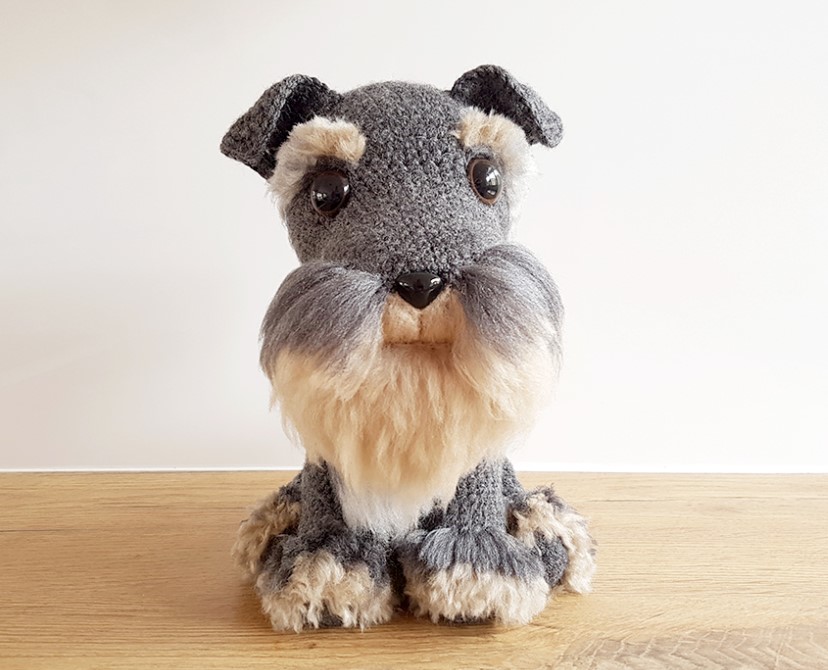 Meet the sweetest schnauzer dog that won't let your day get boring or gloomy. The instructions are divided into two parts because there are detailed step-by-step guides from choosing the type of yarn to making his voluminous hair – very helpful for novice crocheters who need help along the way!
Tiny Pugs Amigurumi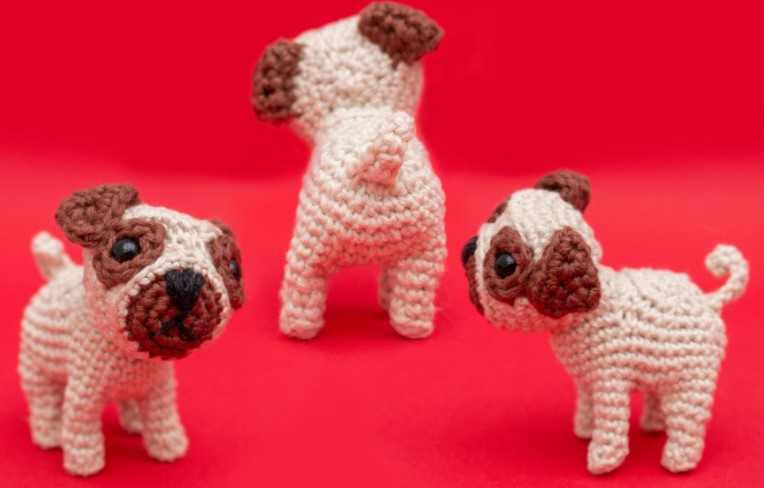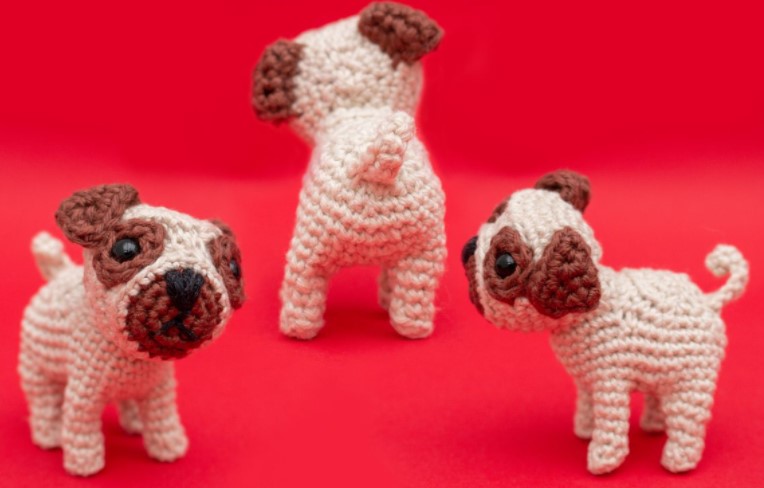 Tiny crochet pugs are the perfect way to spruce up your home decor. You can make one of these adorable little fellows in just a few hours. Even though it's estimated that the pattern and tutorial are for, at least, intermediate crocheters, beginners can easily check out the video tutorials too. It'll be easier to see the detailed process visually. The tiny size means you only need a 2.5mm hook but try not to lose focus or else it might be hard work!
Beware of these Cute Puppies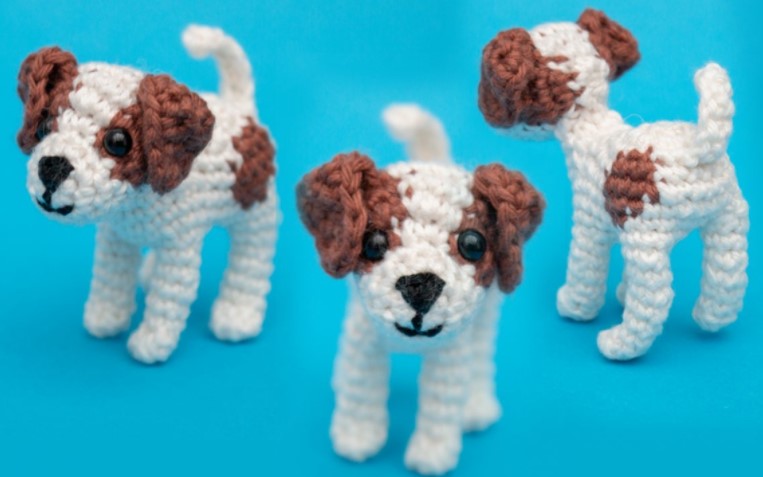 It is impossible to resist the cuteness of these puppies. The crochet pattern captures every detail excellently from the energetic eyes to the tail that looks like they are begging you for playtime! What's best about handmade amigurumi? You can make them any color in your imagination – grey or black with white patches maybe…the possibilities are endless!
Rex the Dog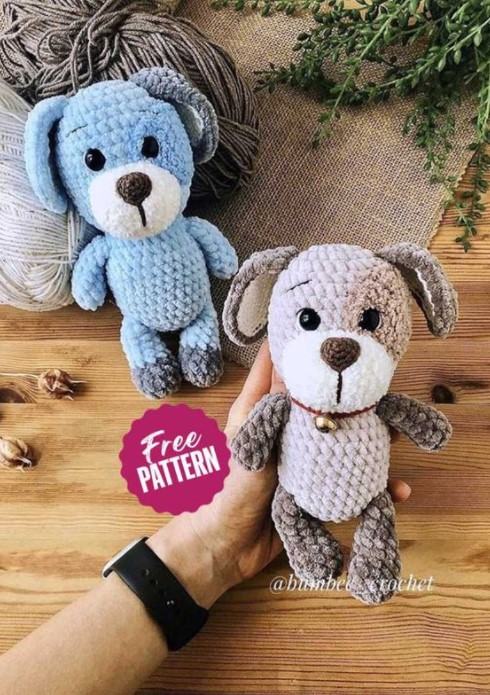 Meet Rex the adorable dog who will be your best friend and let you cuddle him all day long! He's 19cm tall, which makes it perfect for a gift to yourself or others on special occasions. To make the same level of thickness, you need 3.5mm and 1.75mm yarn at different spots in his body- add personal touches to give him that extra character too!
Rudy the Unique Amigurumi Dog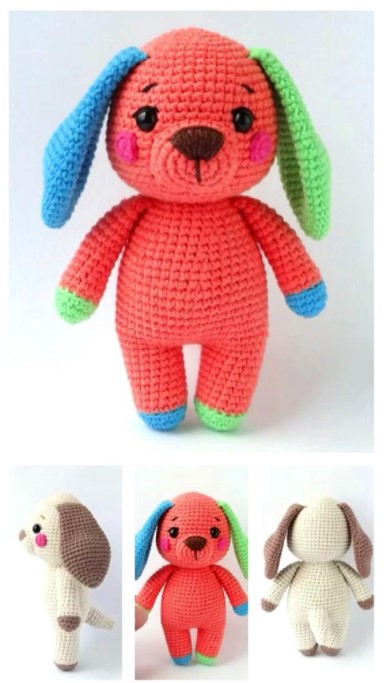 Rudy is the perfect friend and companion for any mood. With its bright colors, it's always ready to make even the darkest day seem brighter! The free crochet pattern includes everything needed from start to finish – you'll be able to bring Rudy into your life in no time at all!
A Sweet Sleeping Dog Sonia Plushie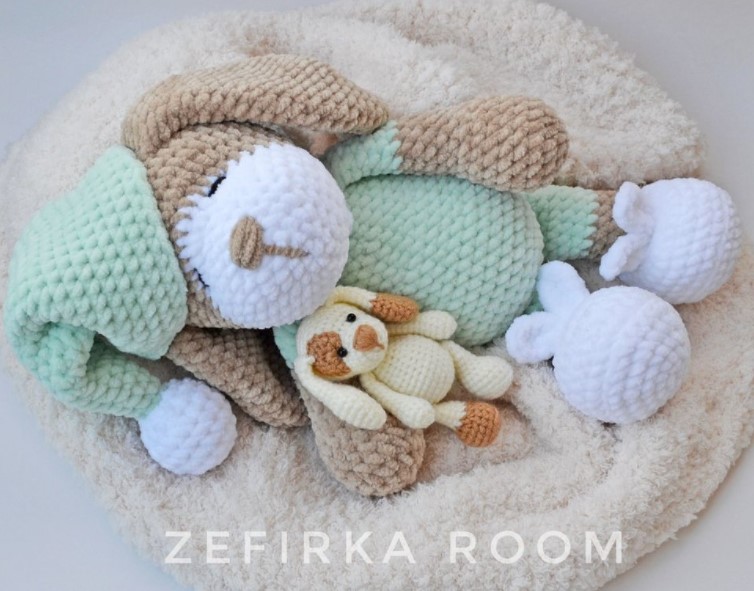 If you're looking for a new way to lull yourself off into dreamland, this crochet sleeping dog is the perfect companion. This pattern will show you how to make your very own Sonia who sleeps so soundly that it'll have every yawning and drifting right along with her. She's 27-30cm (about 11 inches) long from head to tail which means she fits perfectly in anyone's lap or next to someone on their bed!
People's Favorite – The Teckel Amigurumi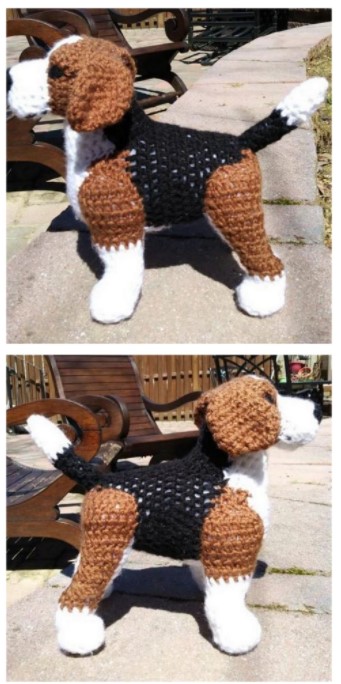 This crochet project is not your average dachshund or Teckel amigurumi! With its legs and tail, this crocheted dog looks ready to protect you from anything. The instructions also allow for adjustments so that you can make your own special furry friend with just a 2.5 mm crochet hook and cotton or acrylic yarn in any color you want – It's time to get creative!