Are you looking for something to crochet this holiday season? Here are 25 of the best crochet and amigurumi ideas you'll want to try for this Christmas season.
Whether you're looking for something to decorate your home or presents for your friends and family, these Christmas crochet ideas would be perfect.
Snowman Brooch Amigurumi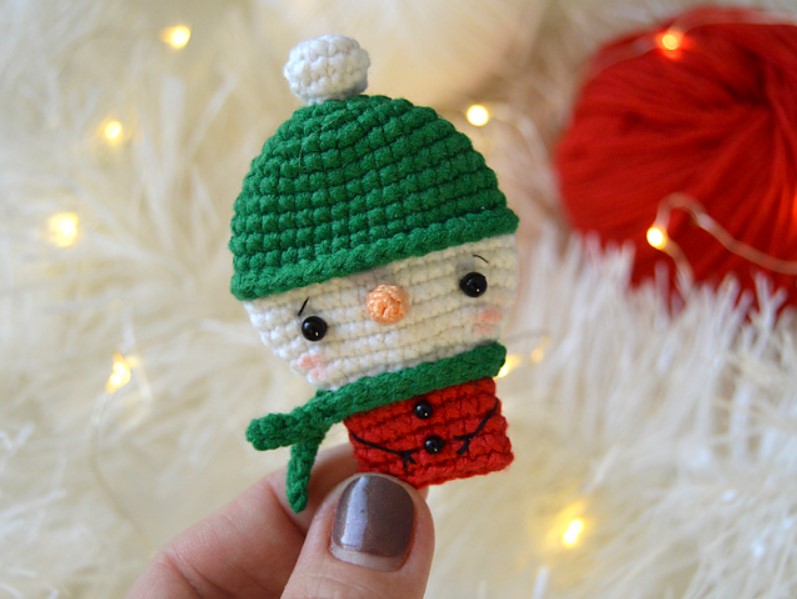 This little snowman crochet is designed by Lucy Rozonova and is perfect for keychain, gift, and Christmas ornaments. You can download the pattern in pdf for free below.
Santa and Mrs Claus Amigurumi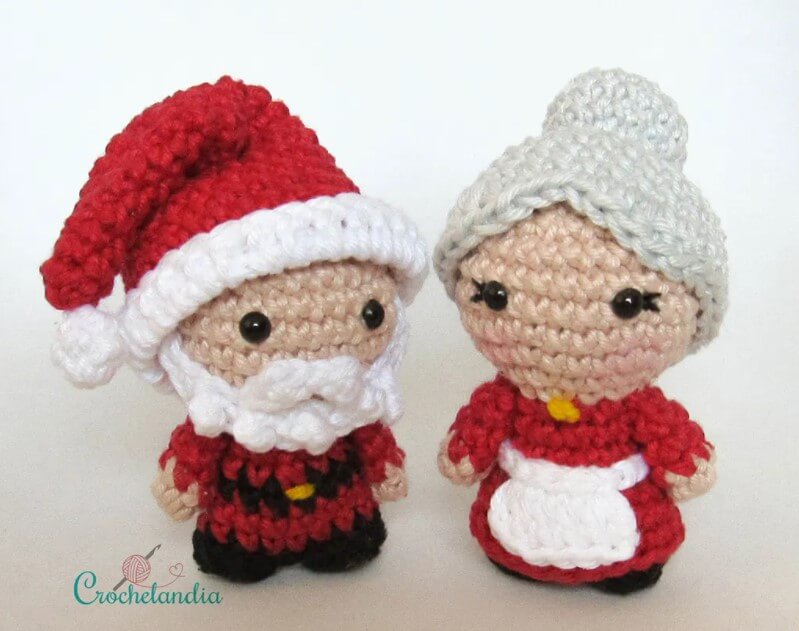 This cute amigurumi project features Santa and Mrs. Claus which is designed by Rose Nogueira from crochelandia.com.br. The good news is that you can use the design for personal or commercial for free.
Santa Claus Amigurumi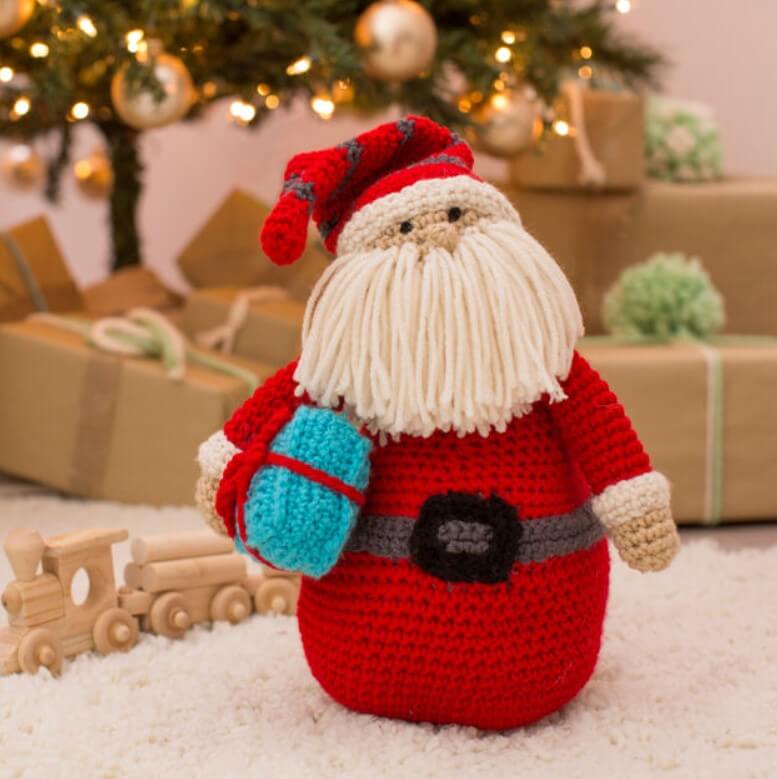 The jolly Santa Claus pillow is the perfect way to spread some holiday cheer this year. With an easy stitch pattern and tons of colors available, you can make one for yourself or strew them all over your home!
Fair Isle Snowflake Amigurumi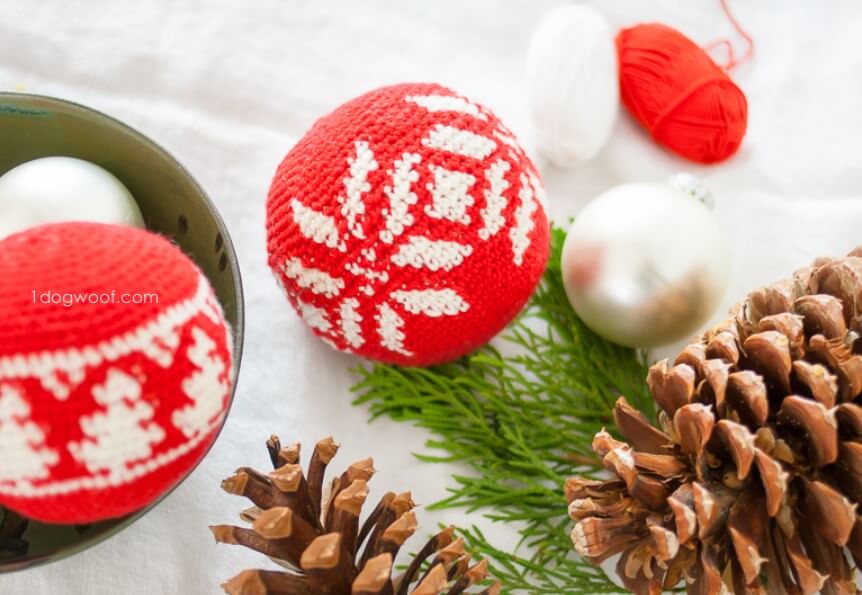 This beautiful and festive Christmas decoration will add a lovely pop of color to your tree. It's hard not to fall in love with this pattern, which is perfect for those looking to create their very own modern winter wonderland at home or office!
Gingerbread Boy Free Crochet Pattern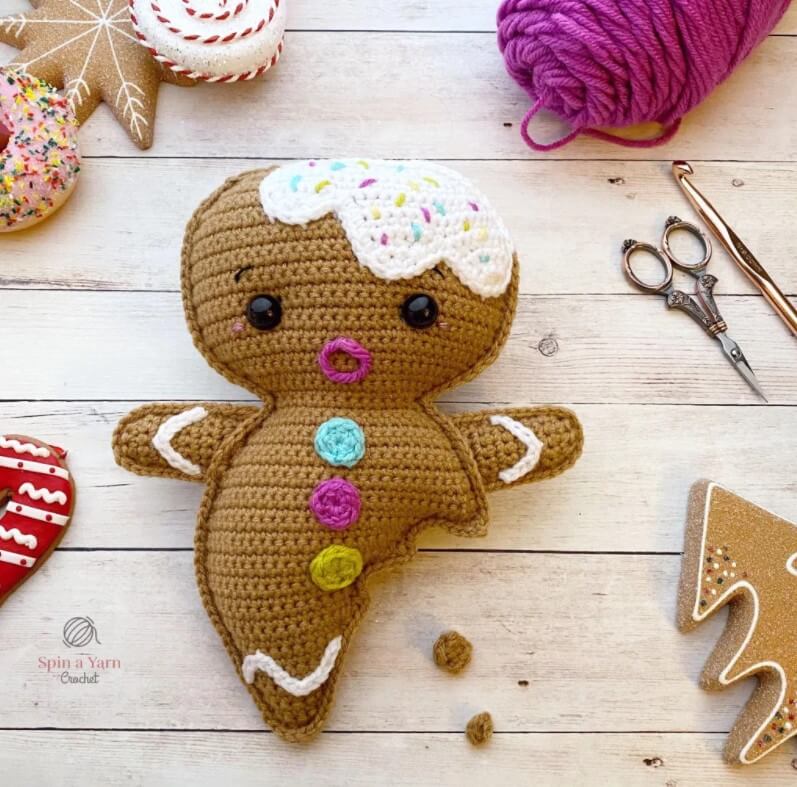 Cute, cuddly and looks tasty! These plush gingerbread men are adorable as a decoration or toy. The size of this cookie is perfect for ornaments or children to cuddle. If you want to make the gingerbread man larger, you can use a larger crochet hook and heavier weight yarn.
Snow Frosted Christmas Tree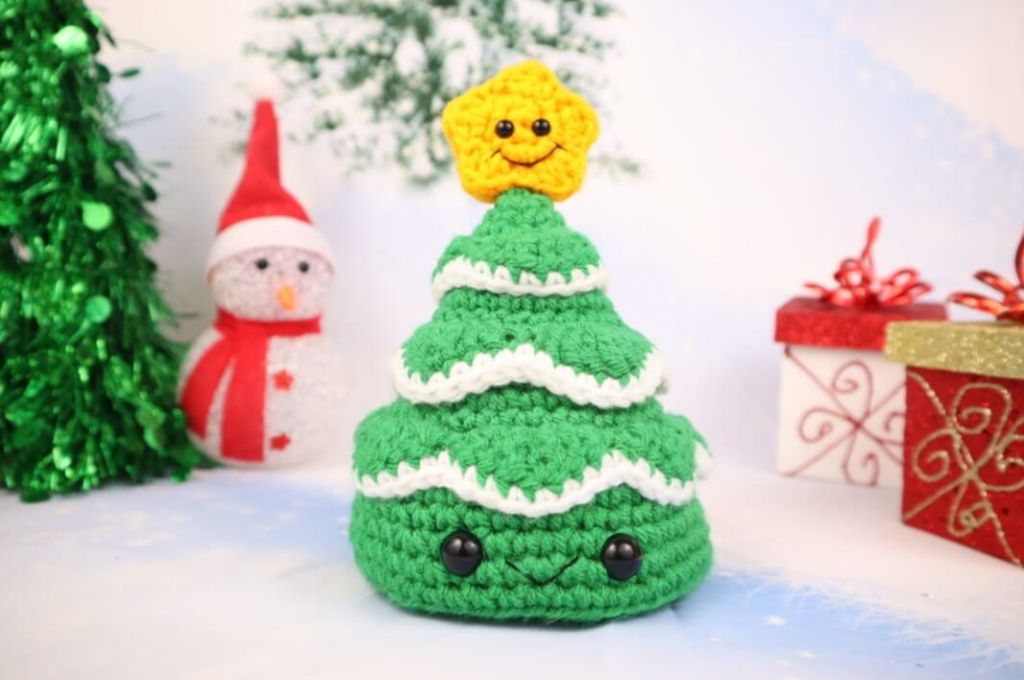 Cute, cuddly and adorable! This sweet little tree features a snow frosted edges with adorable smiley faces. It's perfect for children who love crafting or just want to reminisce on those childhood Christmases!
Christmas Elf Amigurumi Ornament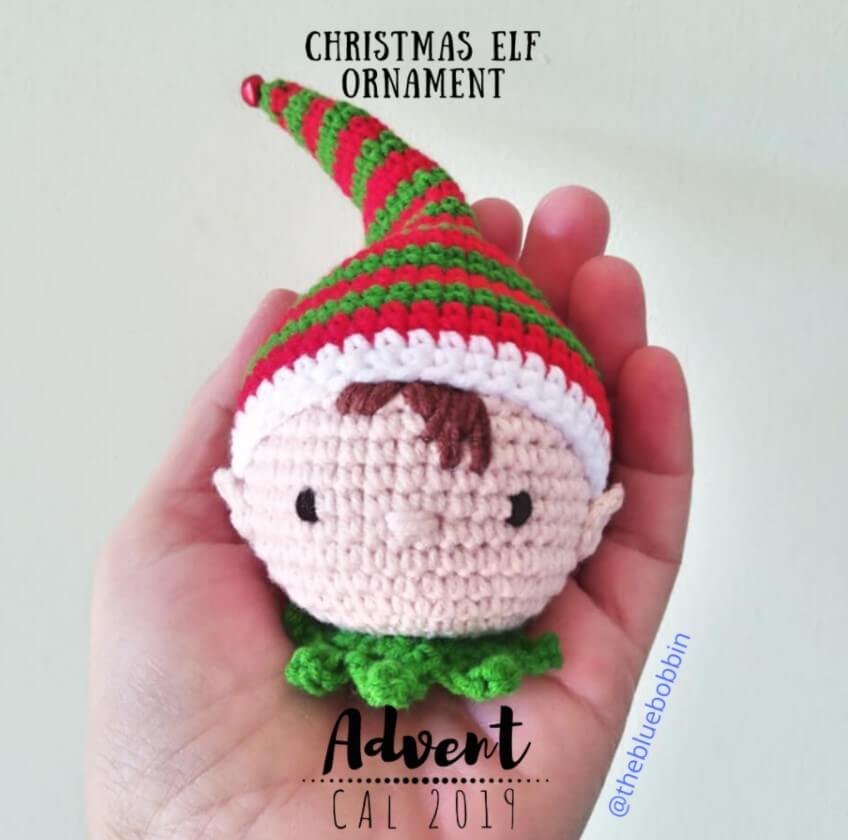 This amigurumi elf ornament is the perfect decoration for your festive holiday season. It's an easy and simple pattern that can be completed in no time, plus it's so cute!
Amigurumi Snowman Ornament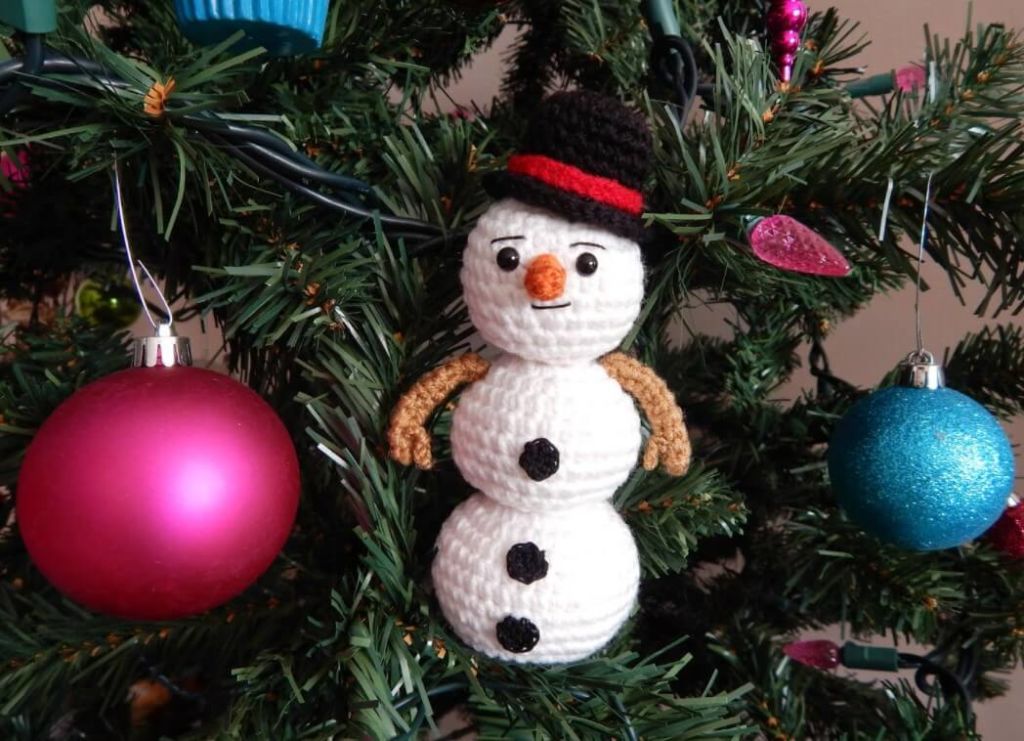 This small amigurumi snowman is for intermediate level and it measures approximately 6 inches. It's just perfect for a Christmas tree ornament and will look great with your tree!
Amigurumi Christmas Lights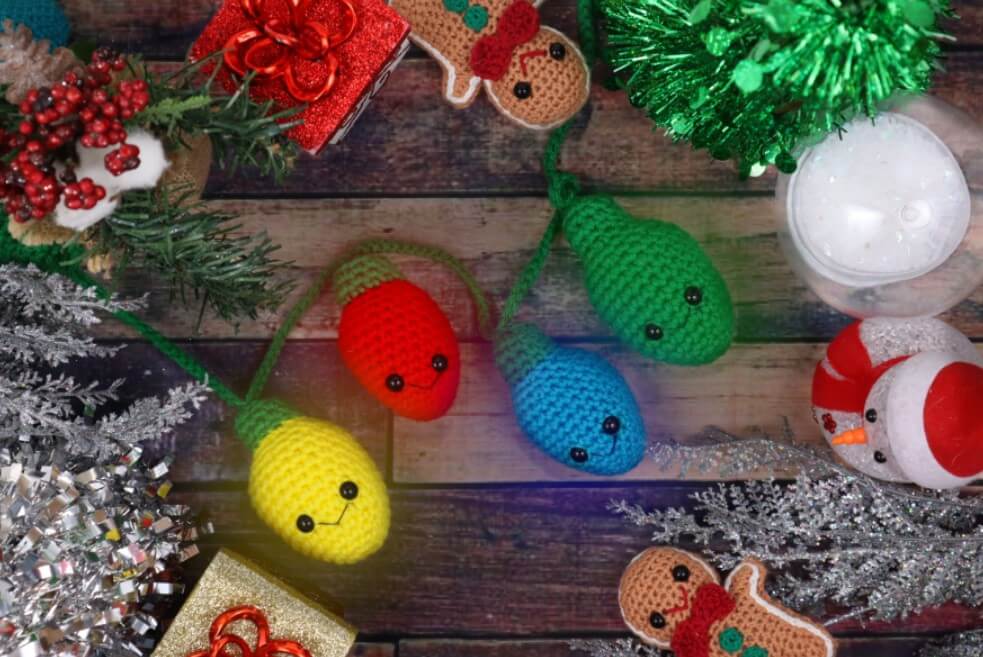 This amigurumi Christmas light garland is a great way to decorate your windows and fireplace this winter. It's also adorable as an ornament, so wrap it around your tree!
Amigurumi Polar Bear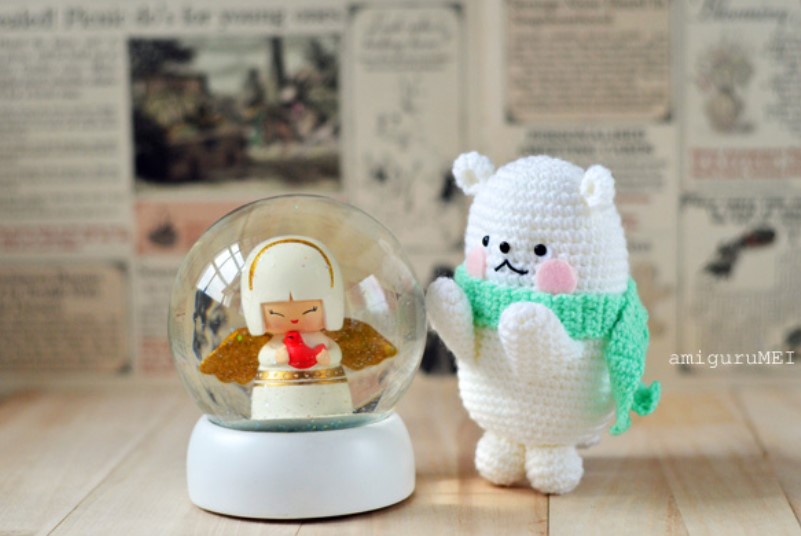 So, are you looking for the perfect stocking stuffer this Christmas season? This amigurumi polar bear would be an excellent option. With his green scarf and red cheek he's ready to stay cozy all winter long in preparation of Santa's arrival on December 25th…
Amigurumi Gingerbread Man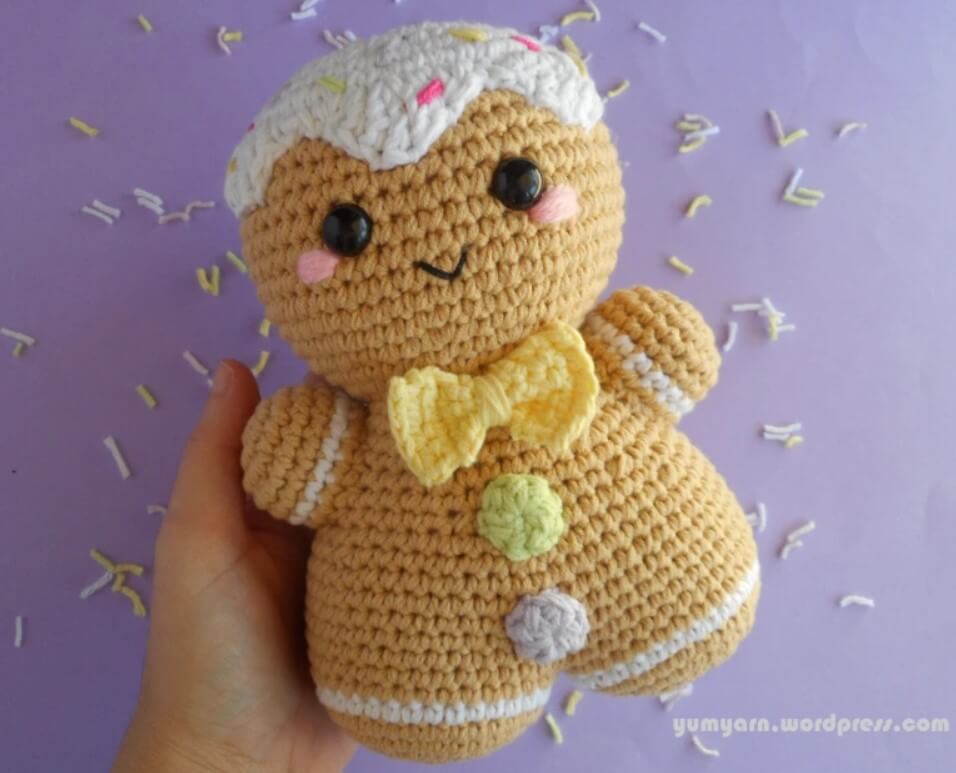 This cute little guy is the perfect gift for any gingerbread lover. It would make the perfect toy for your child to play with or it could sit under the Christmas tree. He's soft, cuddly and made with polyester stuffing so he'll be sure to keep your recipient feeling warm on cold days!
Beautiful Little Elf Amigurumi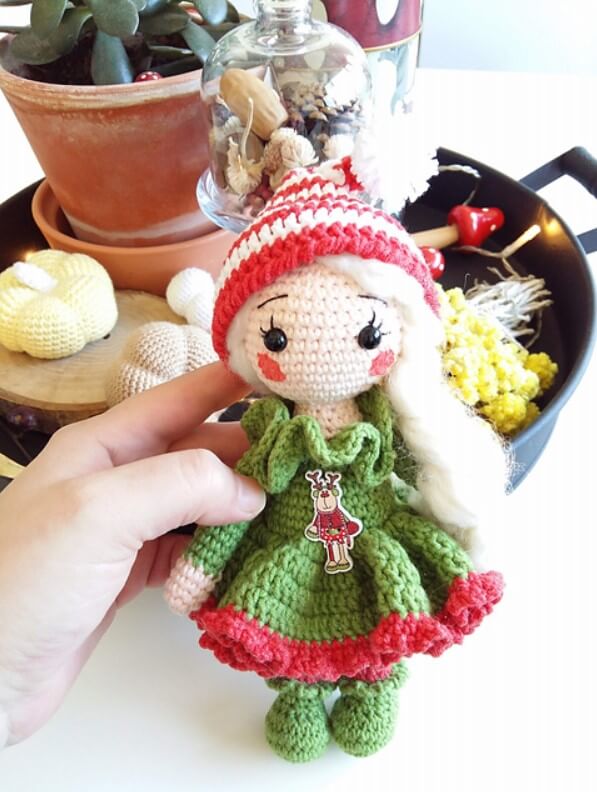 You are looking for creating something special to dress up your Christmas tree? This little elf will not disappoint you. Let her guard all of the presents under your tree as a homemade Christmas decoration.
Amigurumi Boy Elf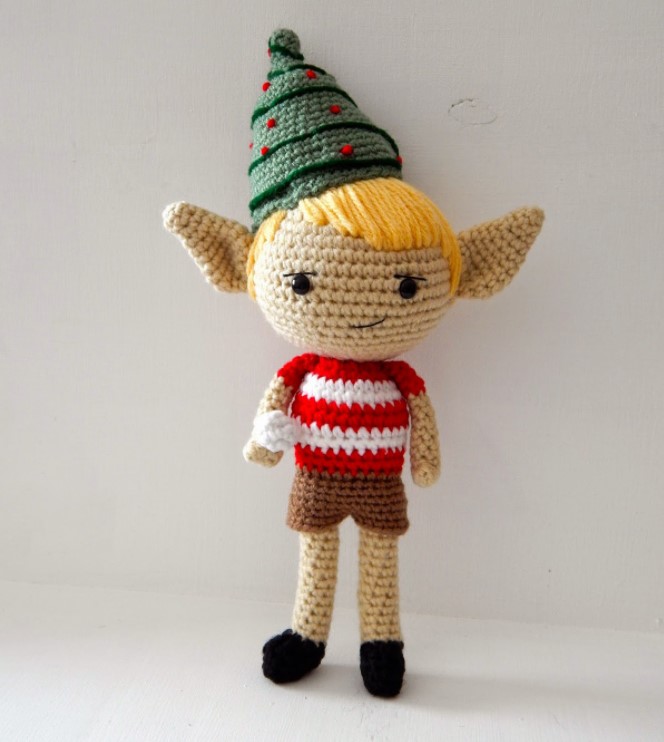 This little elf is the perfect cheerful decoration for your Christmas tree as well as a toy to delight kids. You need some basic knitting skills, but once you get going it's not too hard with these easy-to follow instructions and photos.
Cute Amigurumi Christmas Tree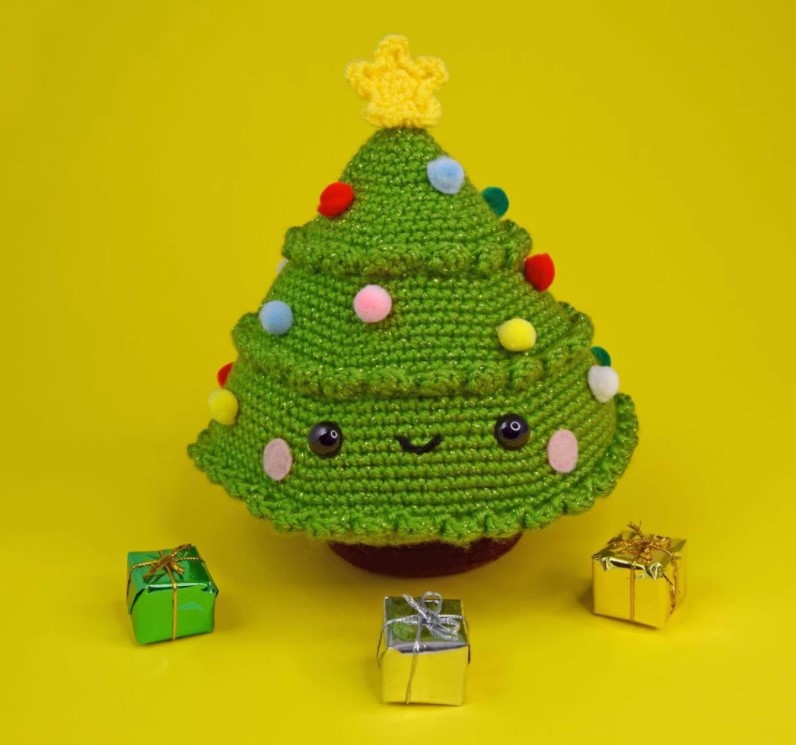 This cute amigurumi Christmas tree is great for decorations, ornaments and as gifts. You can create a festive celebration of the season in your home with this handmade centerpiece that will be sure to make everyone smile!
👉 Read More: 31 DIY Christmas Tree Ideas
Red Heart Amigurumi Angel Ornaments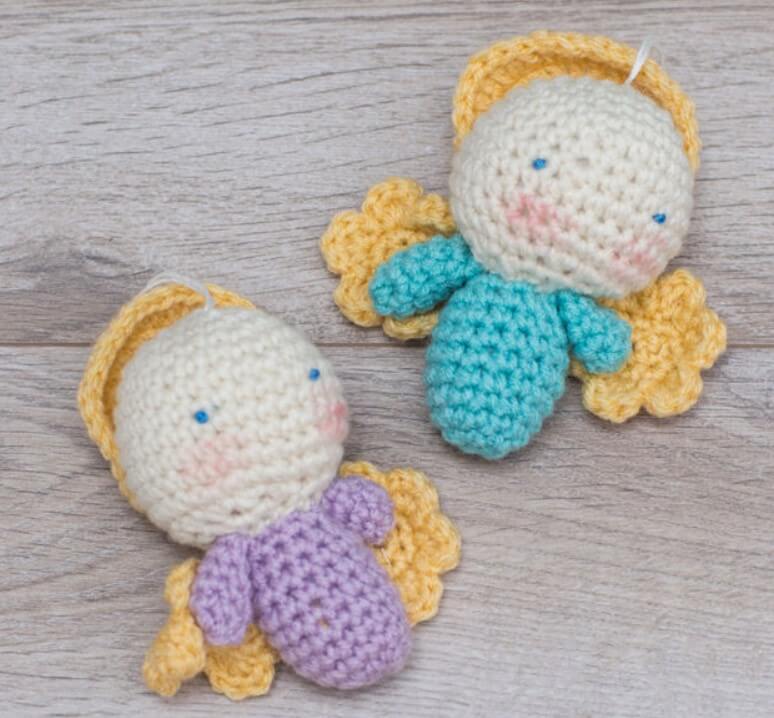 This amigurumi angel is the perfect guardian angel toy or play companion for your kids. With two feathery wings, this sweet and heavenly girl can be an adorable Christmas holiday gift that you know will make someone special feel loved!
Cozy Snowman Free Crochet Pattern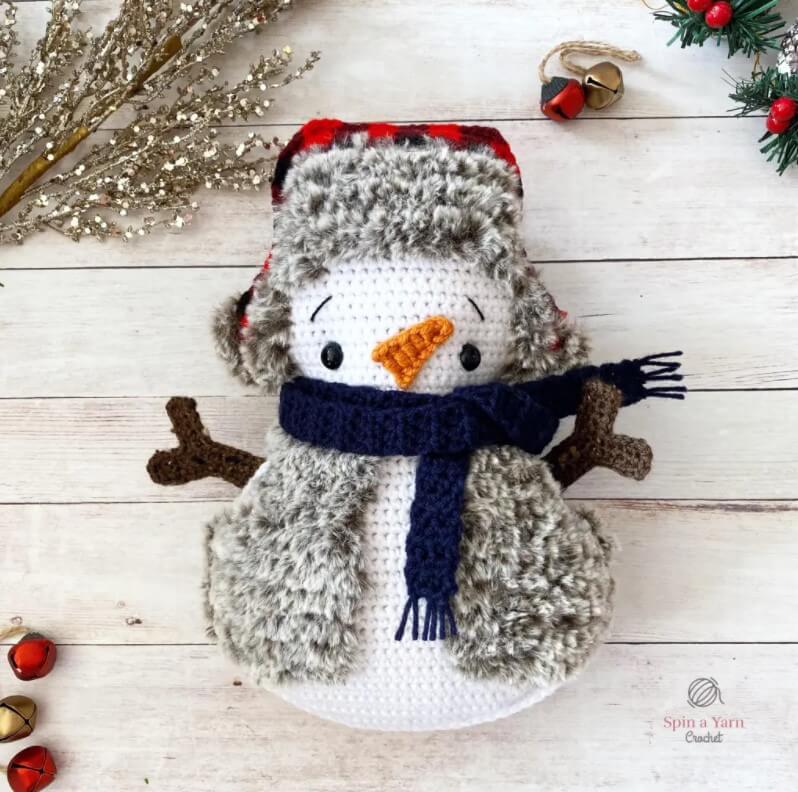 This snowman amigurumi is a cute project for anyone looking to make an unexpected gift or decor. The little crocheted cuties are soft, fluffy and loveable!
Rudolph the Reindeer Hat Crochet Pattern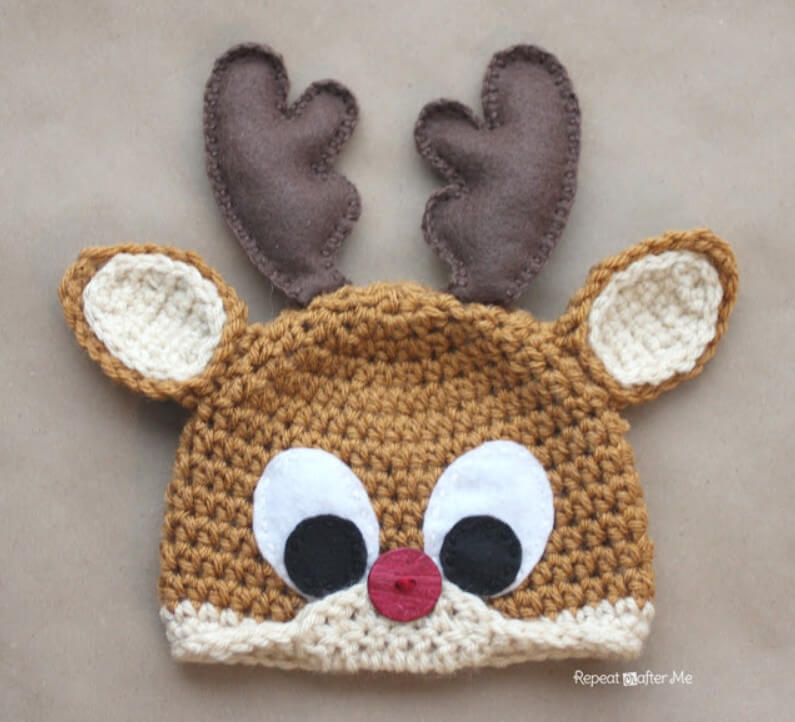 It's the most wonderful time of year! With all that snow, you need a hat to keep your head warm. If you want something traditional but also modern, then check out this cute reindeer crochet hat. They make great gifts or just for fun!
Holiday Deer Amigurumi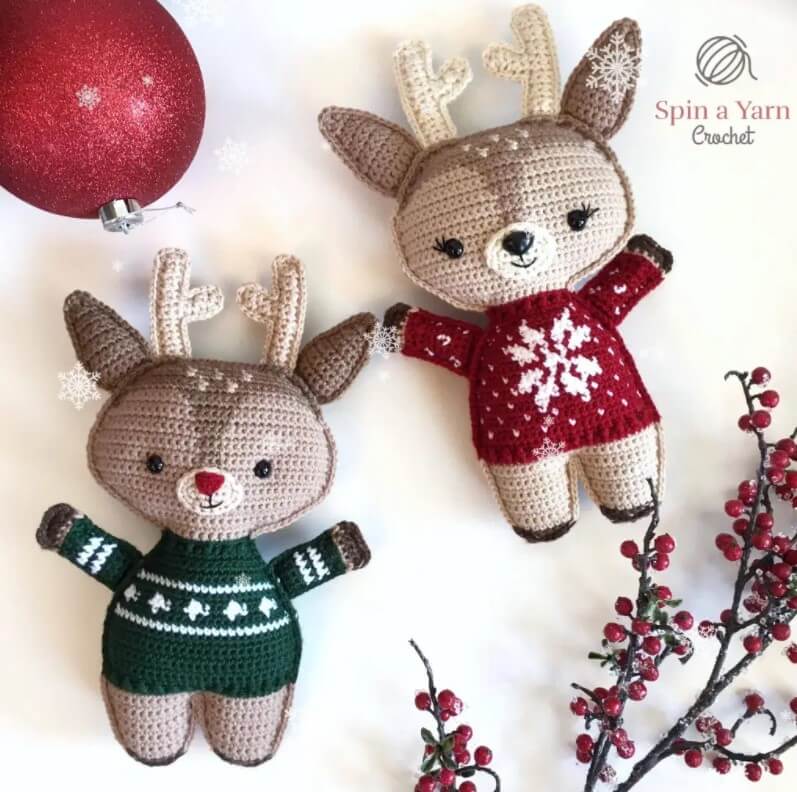 This playful, cuddly reindeer that you will be making is sure to delight both kids and parents alike. With its cheerful personality, they're perfect for those looking to spread some Christmas cheer this season!
Gingerbread House Crochet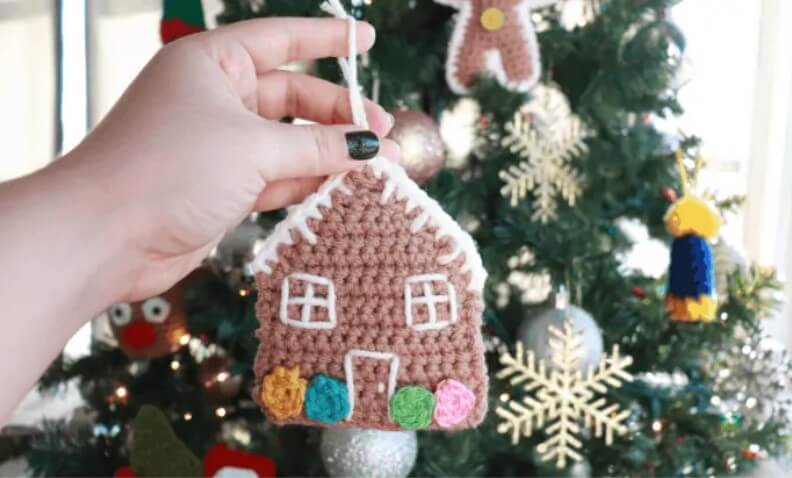 If you're looking for a fun and easy way to add some holiday flair this season, take note! This gingerbread house Christmas ornament is so simple that even beginners can make it.
Ornament Bear Amigurumi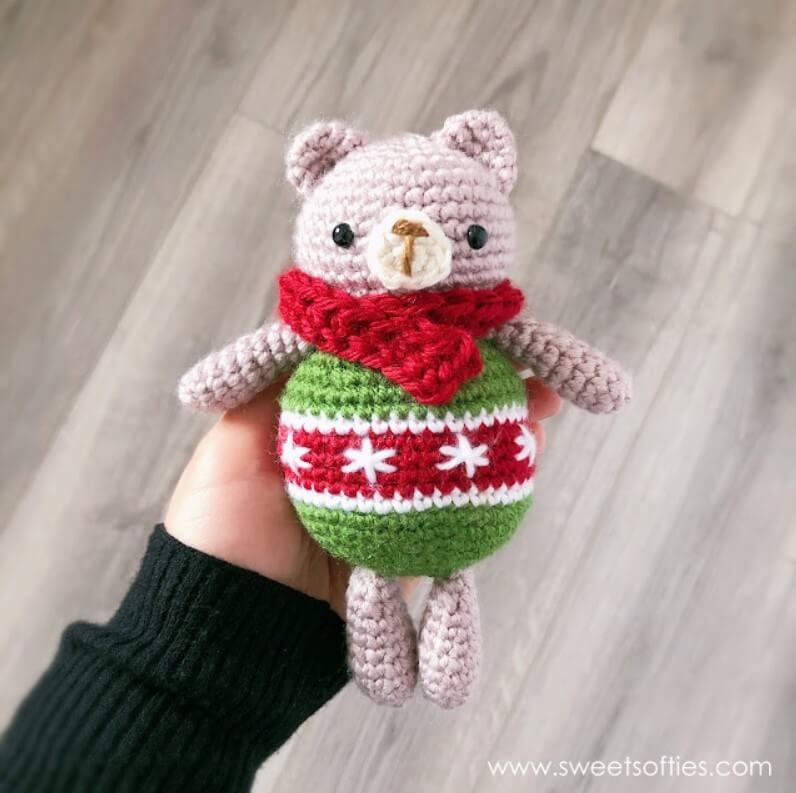 If you want a fun toy for your child this year, give him or her ornament bear. This bear is hilarious as well! You can also turn it into an actual ornament which will look great hanging from any Christmas tree in sight.
Tiny Christmas Team Amigurumi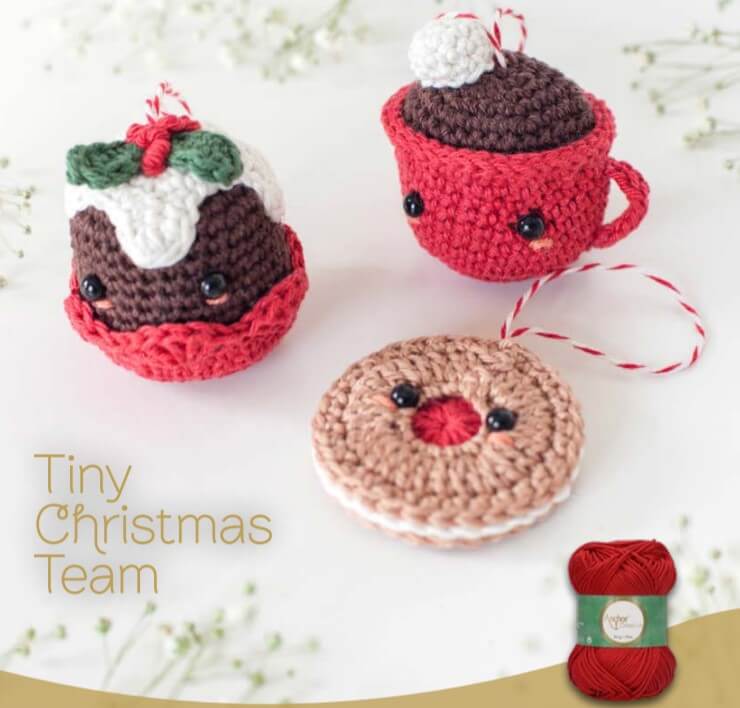 These adorable Christmas tree ornaments are great for anyone who loves British cuisine. They feature a cookie, the traditional pudding and hot cocoa cup. You can download the pattern for free below.
Snowman Amigurumi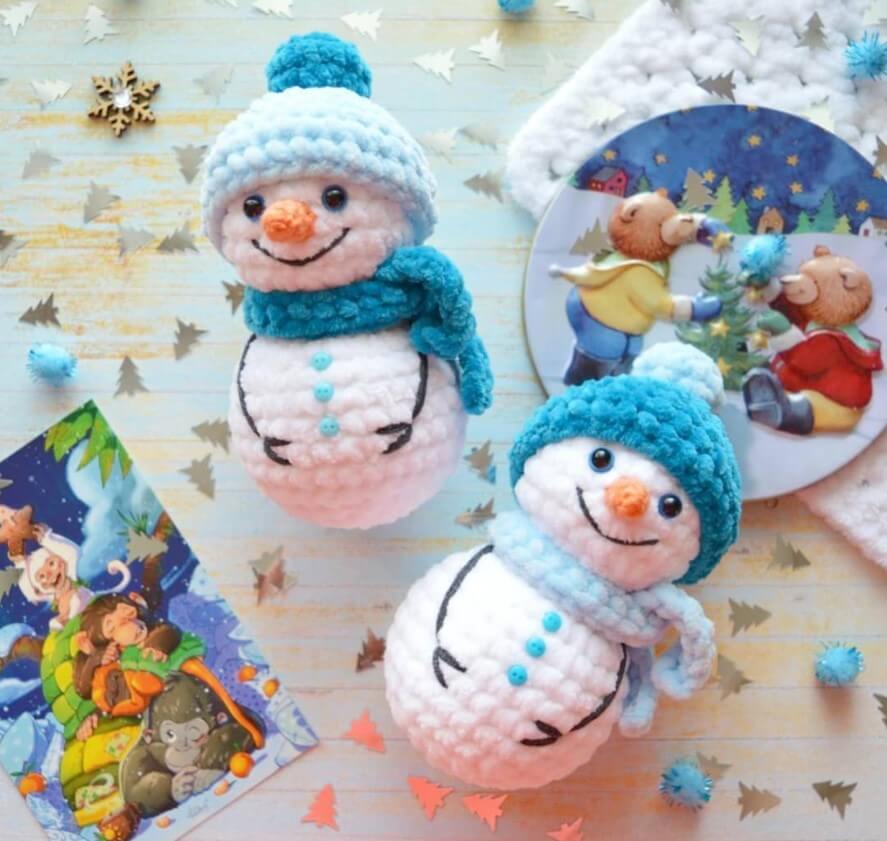 This bright and cheerful snowman amigurumi will have your kids in stitches. This free amigurumi pattern is for intermediate level, but the result looks so good that you'll be able to proudly display it on Christmas!
Christmas Cat Amigurumi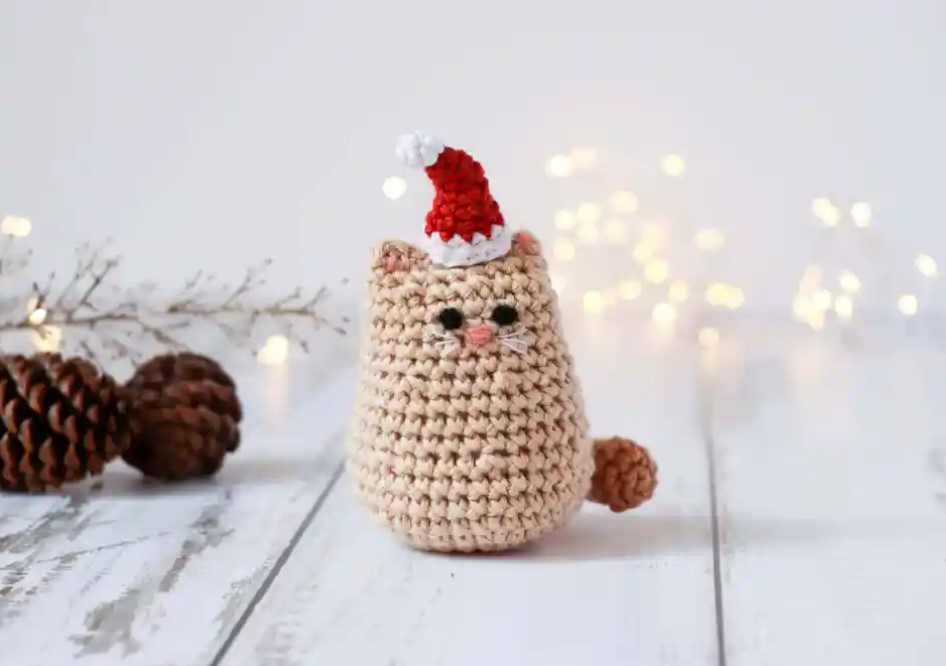 This adorable little Christmas cat amigurumi is quick and simple to make. It can be done in no time, so it's great for beginners. Additionally, it will make the sweetest gift for any cat lover too.
👉 Read More: 25 Free Amigurumi Cat Patterns
Christmas Gnome Amigurumi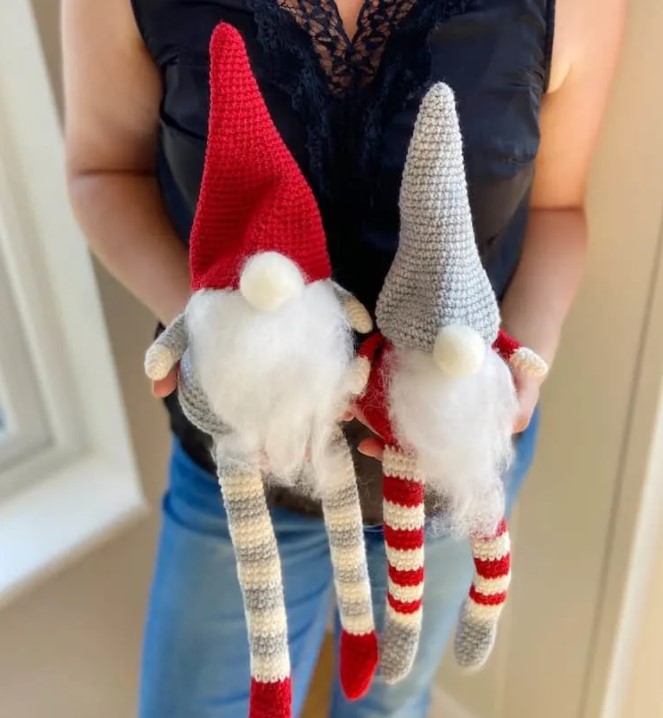 This cute Christmas amigurumi gnome is a great way to use up those yarns you've been saving. It's super simple, beginner friendly and just what everyone needs in their Christmas!
Chester the Christmas Cat Amigurumi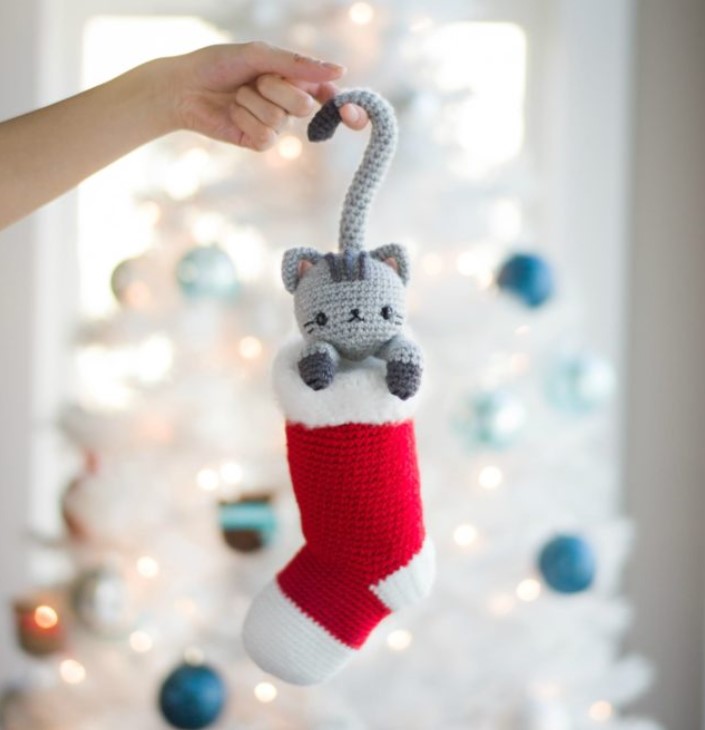 This is Chester, the curious Christmas cat who loves to hide in stockings! This amigurumi pattern consists of two parts: a cute little kitty and his very own stocking.